Lorenzo Tanos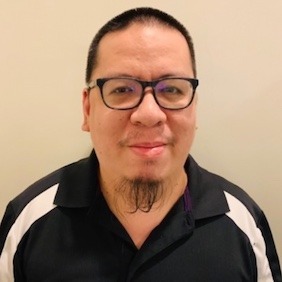 Location
Imus, Cavite, Phillippines
School
De La Salle University
Expertise
Music, Sports, True Crime
Lorenzo is a writer for Grunge and an editor for Looper.

He has over a decade's experience as a writer, including two years with TheSportster and four and a half years with The Inquisitr. He also worked as a copy editor for both of the aforementioned publications.

He has been interested in music and sports history since childhood and has been playing in bands since his teenage years.
Experience
Lorenzo has been working as a freelance writer since 2010 and a copy editor since 2017. His work has appeared on sites such as The Inquisitr, where he mainly specialized in NBA, NFL, WWE, and UFC news and rumors, and TheSportster, where he mostly published NBA and professional wrestling listicles. Lorenzo is a self-described music nerd and a veteran drummer who also writes and arranges his own songs; upon joining Static Media in 2021, he put his love of music and experience as a musician to good use by focusing on classic rock, alternative, and heavy metal history as a writer for Grunge. He also enjoys documentaries and YouTube videos about sports, true crime, science, and history, allowing him to cover these topics as well for the site.
Education
Lorenzo has a degree in Business Management from De La Salle University in Manila, Philippines. He developed an interest in writing thanks to the few Literature classes he took in college, and began writing short stories during his junior year -- none of them won any prizes, but his love for all forms of writing remains as strong as ever more than two decades later.