The Deleted Elvis Scene We'll Never Get To See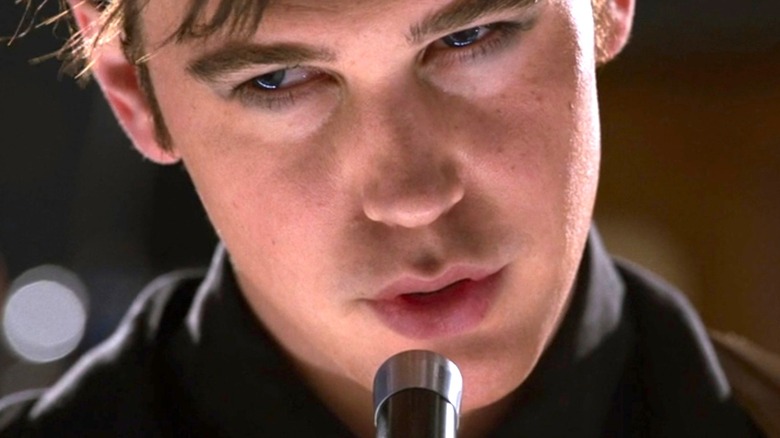 Warner Bros. Pictures
Audiences have made "Elvis" one of the year's cinematic success stories; the critically acclaimed film provides an intimate glimpse into the legendary performer's life. Its dynamic approach to Presley is supported by Austin Butler's striking portrayal of the performer, which helped him win a Golden Globe for best performance by an actor in a motion picture — drama (per The Hollywood Reporter).
The project's bold visuals and lively soundtrack give it a rhythmic quality worthy of Presley's legacy. Credit for this vibrant blend goes to "Elvis" director Baz Luhrmann; his previous work has a style all its own, bringing together inspired choices from the realms of art, film, pop culture, literature, and music. For "Elvis," the director once again came up with a soundtrack that utilizes top talents from today and the performer's signature songs. New contributions by Doja Cat and Eminem coexist alongside Presley's most famous songs; it also remixes some of the singer's catalog for dramatic effect (via Variety).
Luhrmann's use of music to amplify a moment or emotion is on full display throughout the movie. Still, the director regrets losing out on one song. The track's placement in a crucial scene, along with the meaning behind it, tips its hat to a beloved musical icon.
A Dolly Parton classic almost made it into the film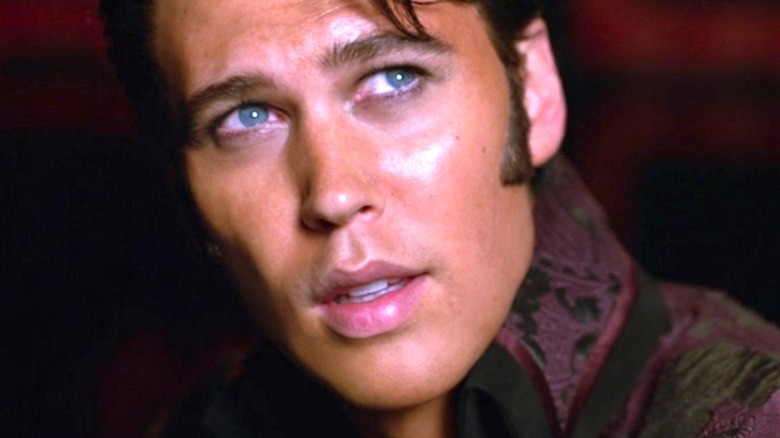 Warner Bros. Pictures
One of the final scenes of "Elvis" is a heartbreaking look at the artist's then-harrowing life. Sitting alone with ex-wife Priscilla Presley (Olivia DeJonge), Elvis worries that people will forget him; it's a portrait of a singer facing an uncertain future as the world he knew collapses. For the filmmaker, this moment shows how Elvis and his first wife remained on good terms after their split, but it also amounts to a death scene. "I always wanted another moment where Priscilla came back into his life and that they were friends. In a way when he walks on that plane and it takes off, we don't need to see him die, he's dead," Luhrmann told Variety.
The interview also gave Luhrmann a chance to speak on Elvis saying "I will always love you" to Priscilla before he boards the plane. The backstory relates to a missed opportunity between music royalty, namely Presley and Dolly Parton. In the film, Elvis was set to sing the famous song to Priscilla in those quiet moments inside the car. Luhrmann made the decision to do away with the brief moment but not before acknowledging why the scene didn't make the cut.
"We just didn't know how we would fit it into the schedule," the director explained. "You can't drive the car because of gasoline, so it's my guy, Fletch, pulling the car with a piece of rope. There's no plane and no tarmac. Just a wind machine and the actors,"
Elvis not being able to cover I Will Always Love You broke Dolly Parton's heart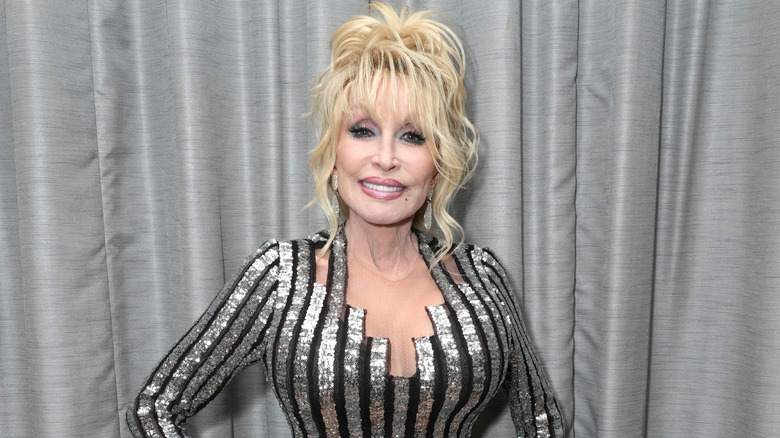 Kevin Mazur/Getty Images
In real life, Elvis Presley planned to perform Dolly Parton's legendary song "I Will Always Love You," but it seems once again that his longtime manager, Colonel Tom Parker, had the final say. The problem was a disturbing one for songwriter Parton, who was allegedly asked to give up half her publishing rights by Parker. "I wanted to hear Elvis sing it, and it broke my heart — I cried all night," Parton told W in a 2021 interview. "But I had to keep that copyright in my pocket. You have to take care of your business!"
Parton went on to explain that Elvis did actually sing "I Will Always Love You" to Priscilla when the two of them divorced, a gesture which she says touched her. And while she would have to wait until 1992 before the song became a huge hit on the Billboard pop charts, courtesy of the late Whitney Houston, she remains proud of its lasting legacy. "... They also played the song at Whitney Houston's funeral," she said. "After that, I thought, I bet they'll play the same song when I go."