Barbara Walters Left The View On Her Own Terms And At The Exact Right Time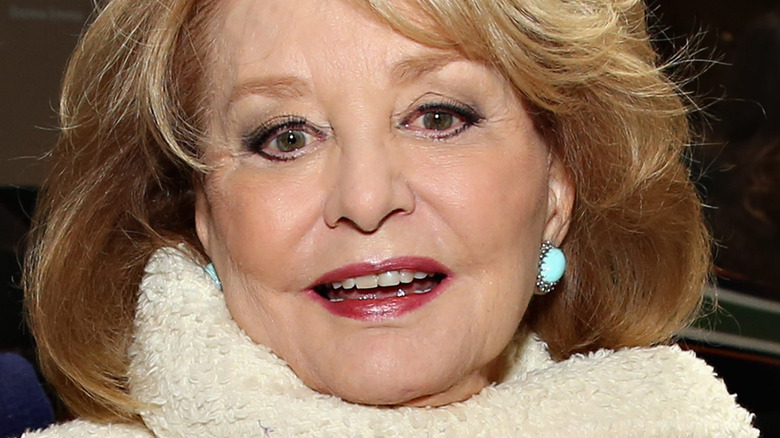 Cindy Ord/Getty Images
The world lost an absolute legend and trailblazer when Barbara Walters died on Friday, December 30, 2022, at the age of 93. As one of the first high-profile women in broadcast journalism, Walters was introduced to the general public in 1964 on NBC's "Today," and she would go on to become the show's co-host in 1974 (via The New York Times), making her the first female anchor of a network evening news show. Her move from NBC to ABC in 1976 also marked a changing of the guard of sorts, a transition from no-nonsense types such as Walter Cronkite to "celebrity" broadcasters like Walters. However, most modern audiences know Walters best for creating "The View" and co-hosting the daytime talk show from its debut in 1997 until her retirement in 2014.
Throughout its two-and-a-half decades on air and counting, "The View" has seen its share of highly talked-about moments, including some that involved Walters. But there was nothing controversial about the Emmy-winning host's decision to retire from the show, which was of her own volition and planned well in advance, as she admitted in an interview with Variety.
Walters stressed that it was her decision to leave when she did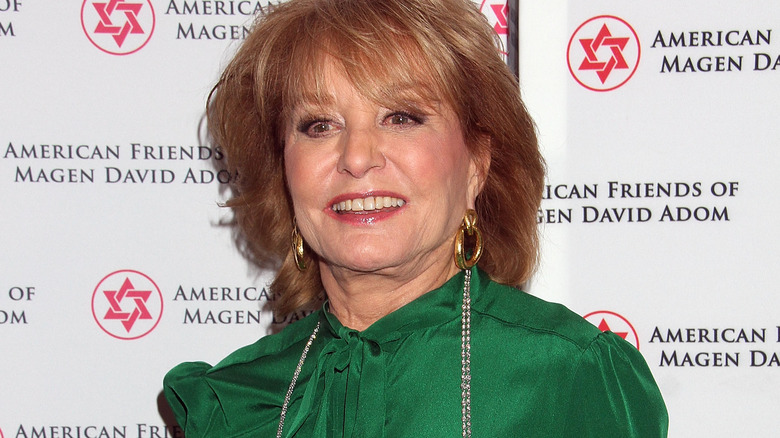 Laura Cavanaugh/Getty Images
Speaking to Variety shortly before her retirement from "The View" in 2014, Barbara Walters made it clear that she wasn't going to shed tears of sadness for her impending departure, given that she was leaving the show on her terms; a year prior, she had announced she would be retiring in 2014, and she had announced the date of her final episode with a week's notice. Walters also compared her situation to that of Jay Leno, who had made his final appearance on "The Tonight Show" earlier that year. "I think Jay felt that he was pushed out," the veteran host explained. "I don't feel like I'm being pushed out. This was my decision." Walters noted that it was in 2011 when she first decided on a timeline for her exit from "The View," just as reports were alleging that she was considering retirement.
Walters' final episode of "The View," which aired on May 15, 2014, was memorable in part because it featured various high-profile public figures offering their best wishes to the broadcast journalist. And while she had previously told Variety that she wasn't going to cry, she confessed that she was close to tears when one of her celebrity guests, Oprah Winfrey, introduced 25 notable women from the broadcasting industry whom Walters had influenced, including, but not limited to Joan Lunden, Robin Roberts, and Diane Sawyer.
"There's no such thing as perfect but I can't think of anything that was lacking," Walters remarked, adding that she was pleasantly surprised by Hillary Clinton's and Winfrey's appearances. "I did not expect all of these women in broadcasting to be there. They all had to take time out of their day ... It was, really, for me, very moving."