12 Times Comedy Actors Surprised Us With A Serious Role
This content was paid for by Netflix and created by Looper.
It takes a unique set of skills to pull off comedy. Making audiences laugh requires a delicate balance of timing, poise, sharp line delivery, and, often, the right personality. So, when an actor manages to secure their place as a staple of the comedy business, it's a major feat in and of itself. And if that actor then goes on to prove that they've also got dramatic chops? In entertainment, that's close to a miracle.
Accomplished actor and stand-up comedian Kevin Hart is the latest funnyman to take a more dramatic turn, putting up a masterclass in searing emotional vulnerability in "Fatherhood." In the film, Hart plays Matt, a successful businessman whose picture-perfect life is shattered when his wife dies after giving birth to their first child. Although Matt is completely unprepared to go it alone as a single parent, especially given the extreme grief he's suffering after losing his wife, he decides to step up for the sake of his daughter and experiences all of the highs and lows of parenthood. Sure, some of Matt's experiences as a new dad are quite comical, taking full advantage of Hart's expert timing and quick wit, but there are also many, many moments of tenderness, self-reflection, and outright despair that show just how well Hart can tug on our heartstrings.
Hart's ability to transcend his already-impressive status as an all-star comedic talent makes his "Fatherhood" performance truly unforgettable. It also catapults Hart onto an impressive list of fellow comedians who've also managed to excel in dramatic roles. Here's a look at some of the other times well-known comedy actors managed to surprise us with their more serious sides.
Richard Pryor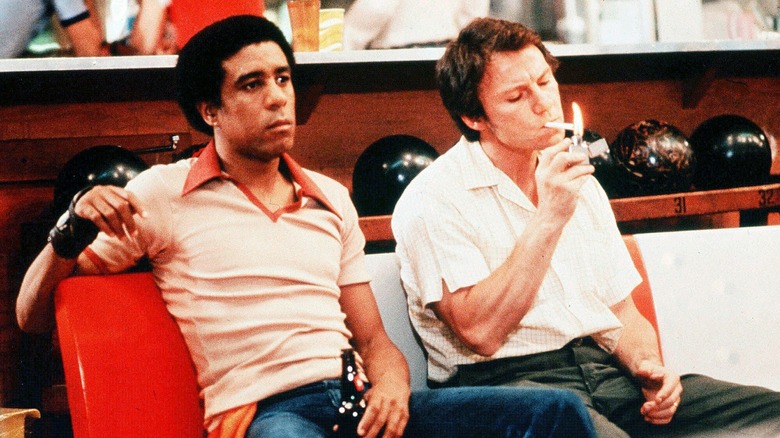 Universal Pictures
Like Kevin Hart, Richard Pryor got his start performing standup before making his way to Hollywood. The late, great comic soon became known for his sharp-as-a-tack comedic delivery and writing thanks to work on films like "Blazing Saddles," which he co-wrote, and "Brewster's Millions," marking him as a true trailblazer.
However, while Pryor is best known for his energetic screen humor, especially during his frequent collaborations with Gene Wilder, he also wowed the crowds with a dramatic turn in Paul Schrader's 1978 crime drama "Blue Collar." Pryor stars in the film as Zeke Brown, one of several down-on-their-luck auto workers who hatch a plan to rob their union headquarters, only to uncover a wealth of corruption instead. While Pryor still got to use some of his signature comedy stylings in the film, he also proved that he was a dramatic powerhouse. Even though Pryor stuck mostly to comedies for the rest of his career, after "Blue Collar," no one ever doubted his ability to do drama, should he have wished to, again.
Adam Sandler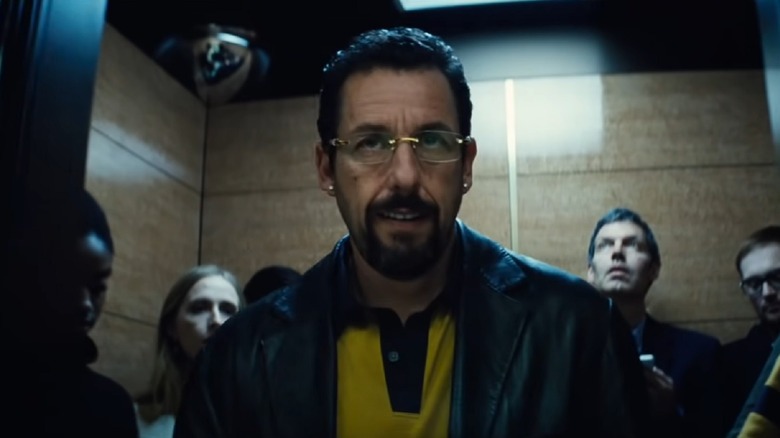 A24
"Happy Gilmore" star Adam Sandler is one of the most prolific comedic actors of all time. After graduating from comedy clubs to Studio 8H as an all-star cast member of "Saturday Night Live," Sandler became an instant A-lister thanks to leading roles in "Gilmore" and "Billy Madison," and went on to keep the hits coming for decades. "The Wedding Singer," "The Waterboy," and the surprisingly heartfelt "Big Daddy" cemented Sandler's reputation as one of the most popular on-screen comedians, while his recent output, which includes "The Ridiculous 6," "The Do-Over," "Sandy Wexler," "The Week Of," "Murder Mystery," and "Hubie Halloween," still makes audiences laugh. 
Along the way, though, Sandler has also impressed critics with his more dramatic roles. As a serious actor, Sandler first turned heads with his stirring turn as anxiety-riddled Barry Egan in Paul Thomas Anderson's "Punch-Drunk Love," which proved that Sandler didn't need to rely on any of his signature bits to make an impression. The performance netted Sandler a Golden Globe nomination and an all-new level of respect from the critical crowd. Sandler continued to blend humor with heart in Noah Baumbach's "The Meyerowitz Stories," and he really blew folks away with his work in the Safdie Brothers' "Uncut Gems." There, Sandler plays Howard Ratner, an ambitious jeweler who hopes to make a big score with a rare stone and some key sports wagers in order to stave off dangerous debt collectors. Sandler's performance in the film is absolutely chaotic and electric, and assured his status as a multi-faceted screen talent forevermore.
Jennifer Aniston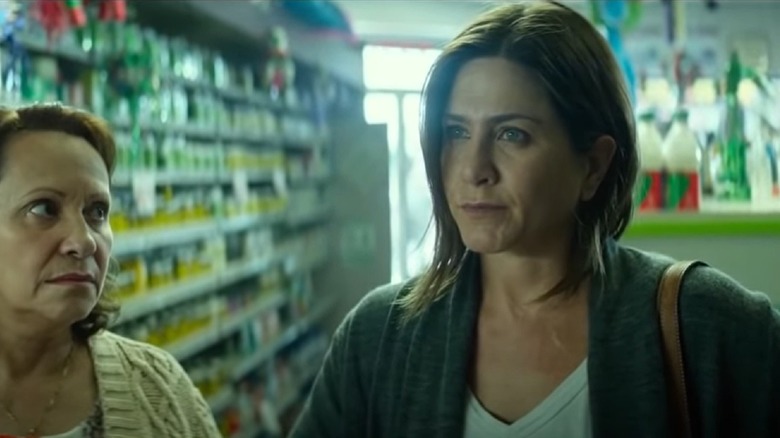 Warner Bros. Pictures
Generations of fans have fallen in love with Jennifer Aniston thanks to her work in both comedies and romantic films. Aniston became a household name, of course, thanks to her breakout role as Rachel Green on NBC's "Friends," which earned her a Golden Globe Award, an Emmy, and endless respect for her ability to be adorable and uproarious in equal measure. She also became a draw at the movies with her work in films like "Picture Perfect," "The Object of My Affection," and "Along Came Polly," in addition to a number of popular rom-coms.
Starting with the 2002 romantic drama "The Good Girl," however, Aniston has proved that she doesn't have to get the laughs going to leave a lasting impression. The quiet film features Aniston as Justine Last, a small-town store clerk whose hapless marriage becomes even more difficult after she strikes up a turbulent romance with a troubled stock boy. Aniston's portrayal of the stoic character is simple and elegant and shows that she has considerable dramatic chops in addition to her comedic prowess.
Aniston really sold her skills as a dramatic actress, though, with her celebrated performance in the 2014 film "Cake," in which she appears as Claire Bennett, a caustic woman who suffers chronic pain and depression after suffering an unthinkable tragedy. Aniston's performance in the film is raw and completely sensational and proved, once again, the breadth of her talent.
Jim Carrey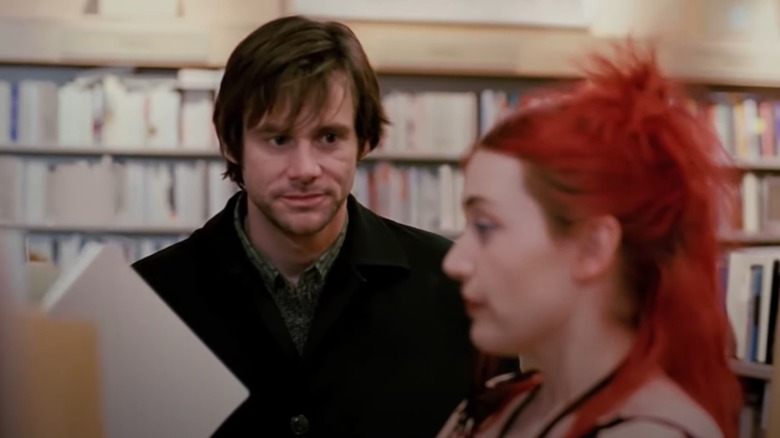 Focus Features
Whenever Hollywood needs someone to commit to the wackiest performances imaginable, it calls Jim Carrey. Ever since his early days in standup and sketch comedy, Carrey has been a performer like no other. From his wild character work on "In Living Color" to his uniquely bonkers performances in films like "The Mask," "Ace Ventura: Pet Detective," "Dumb and Dumber," and "Bruce Almighty," Carrey has proven himself again and again to be a singular screen presence with no limits to how well he can sell absurdist comedy.
And yet, Carrey has also managed to impress with stellar work in a few dramas. In "The Truman Show," for example, Carrey managed to blend his physical comedy gifts with a resonant, heartfelt, and genuine performance. Similarly, he delivered a touching and eerily accurate portrayal of the enigmatic Andy Kaufman in the biopic "Man on the Moon." Both performances earned Carrey Golden Globes.
Carrey's most arresting dramatic turn, though, came in the 2004 sci-fi drama "Eternal Sunshine of the Spotless Mind," in which he starred opposite Kate Winslet. In "Eternal Sunshine," Carrey plays a man in a relationship so broken that both halves of the couple undergo an experimental procedure that erases their memories of one another. Carrey's Joel Barish, however, has second thoughts after the procedure is already underway, and the movie follows his mental journey as he tries to hide memories of his love in the corners of his mind as he relives his best and worst experiences with Winslet's Clementine. Not only is "Eternal Sunshine of the Spotless Mind" incredibly original and bittersweet, thanks largely to the script by Charlie Kaufman, but Carrey's performance is riveting. Afterwards, no one would think of Carrey as being beholden to comedy ever again.
Eddie Murphy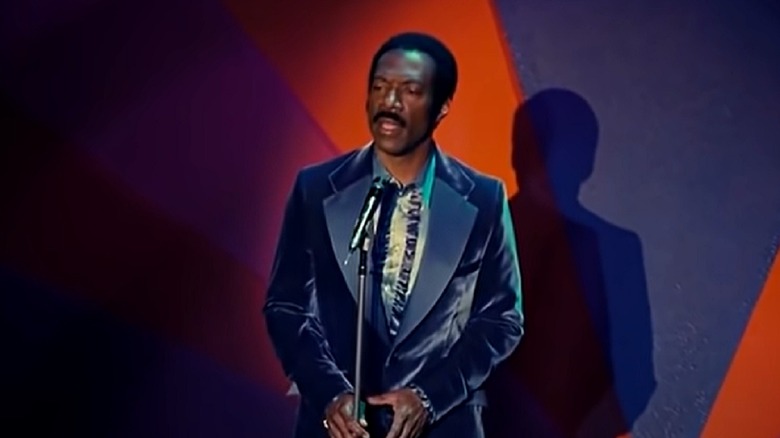 DreamWorks Pictures
Box office superstar Eddie Murphy is another comedic favorite whose singular talents have livened up Hollywood in a big way. Murphy got his start as a lionhearted standup artist whose specials remain classics to this day, and after becoming an MVP on "SNL," he went on to dominate the comedy film scene with movies like "48 Hrs.," "Trading Places," "Beverly Hills Cop," and "Coming to America." In the late '80s, Murphy was everywhere, and his ability to literally disappear into roles is still second to none.
But Murphy is far from one-note. In the film "Life," he couples his quirky brand of comedy with some truly sobering moments while portraying Rayford Gibson, a man who is falsely convicted of a heinous crime and sentenced to life in prison. In the 2006 cinematic adaptation of "Dreamgirls," Murphy gained critical acclaim — and an Oscar nomination — for his take on troubled soul singer James "Thunder" Early. Murphy recently reminded audiences of just how versatile he is with his performances in "Mr. Church" and "Dolemite Is My Name." While audiences may have been surprised to see Murphy deliver so well during his earliest dramatic roles, the world now knows there's simply nothing he can't do.
Robin Williams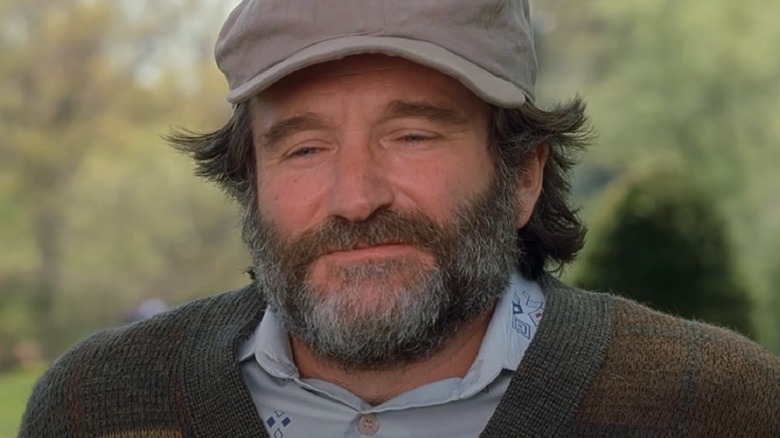 Miramax Films
Speaking of actors with endless talent, Robin Williams began his career as another supernova on the comedy scene, performing delightfully rowdy standup routines in California. The talented comedian quickly made it into the mainstream, however, with his starring role in ABC's "Mork & Mindy" in the late '70s. From there, Williams proved to be one of the most electrifying voices in entertainment, cementing his status as a perpetual tour de force in films like "Good Morning, Vietnam," "Aladdin," "Mrs. Doubtfire," "Jumanji," "The Birdcage," and so many others.
But as wacky as Williams could be, he was also more than capable of delivering the goods in dramas, as evidenced in 1997's "Good Will Hunting." Though Williams had previously shown off his dramatic chops in "Dead Poets Society," "The Fisher King," and "Good Morning, Vietnam," "Good Will Hunting" came on the heels of a seriously silly performance in "Flubber," and showcased a starkly different set of skills. Williams played a doting, deeply thoughtful therapist who finds solace speaking with his troubled, but brilliant, patient, and won an Oscar for his trouble. There was never any doubt of Williams' value, but "Good Will Hunting" proved once and for all that Williams was a true treasure.
Sacha Baron Cohen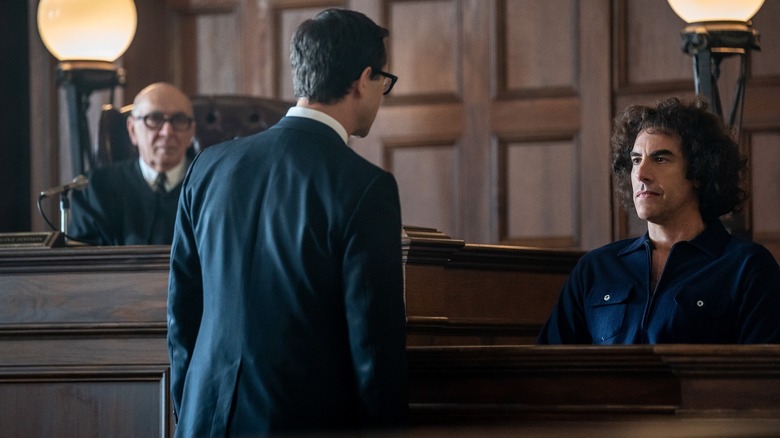 Nico Tavernise/Netflix
2020 might have been a bust for many of us, but at least "Borat" star Sacha Baron Cohen had a good year. Not only did the comedian leave us all in stitches with the surprise "Borat" sequel, but he also amazed audiences with his gripping portrayal of Abbie Hoffman in Aaron Sorkin's "The Trial of the Chicago 7."
The biographical film centers on the titular group of anti-Vietnam War protesters who participated in an uprising at the 1968 Democratic National Convention in Chicago and were subsequently charged with conspiracy and other crimes, resulting in a trial that captivated the nation. Cohen's performance in the film was a revelation, made even more impressive by the fact that he is such a celebrated slapstick artist. Even though Cohen had already proven his ability to take on serious roles in films like "Les Misérables" and "The Spy," his depiction of the revolutionary marked his most celebrated dramatic effort to-date, notching him nominations for an Academy Award, a Golden Globe, and more.
Melissa McCarthy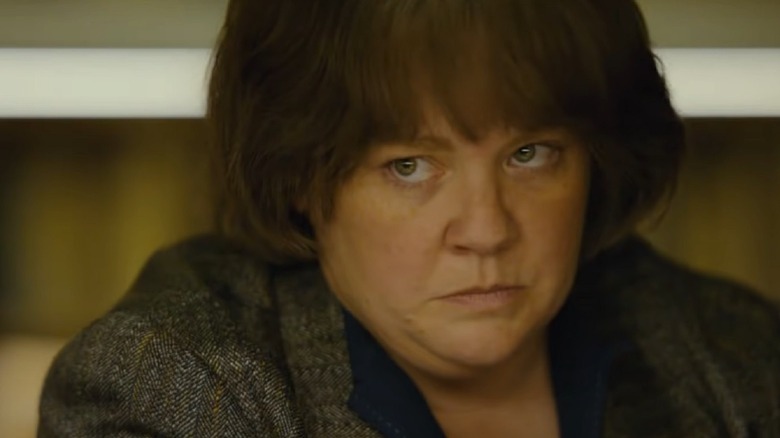 Fox Searchlight
Whether you've been a fan of Melissa McCarthy since her days as Sookie St. James on "Gilmore Girls" and Dena on "Samantha Who?" or if you came to know her thanks to her laugh-out-loud performances in more recent projects like "Bridesmaids," "Spy," and "Thunder Force," you already know that she is a commanding comic presence in any project she tackles.
You may not know, however, that McCarthy has a knack for drama as well. In 2018 crime drama "Can You Ever Forgive Me?" McCarthy plays struggling biographer Lee Israel, who turns to a life of authorial forgery after her book sales plummet. Not only does McCarthy truly own the character's desperation, but she also brings an elegant sensibility to the screen. McCarthy might've broken out with her riotous role in "Bridesmaids" — she even earned an Oscar nomination for it — but the critics were so stunned by her revelatory work in "Can You Ever Forgive Me?" that the Academy gave her a second nod.
Jim Parsons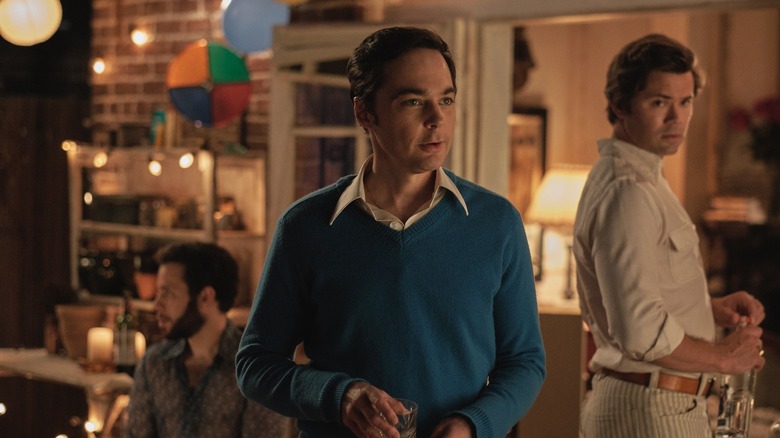 Scott Everett White/Netflix
Sheldon Cooper of "The Big Bang Theory" is such an icon that it may be hard to see Jim Parsons' face without thinking of the word "Bazinga!" But while Parson is a master of making us laugh, he's proved time and time again that he can make us feel as well.
After impressing in projects like "The Normal Heart" and "Extremely Wicked, Shockingly Evil and Vile," Parsons starred as Michael in the 2020 adaptation of the stage play "The Boys in the Band," playing a man who, alongside his friends and estranged associates, explores what it means to be gay in late '60s New York. In addition to standing out amid an all-star cast, Parsons also transitioned seamlessly from his character's comedic moments to some truly poignant dialogue, proving that, as successful as he already is, Parsons is an actor whose best roles may still be ahead of him.
Ray Romano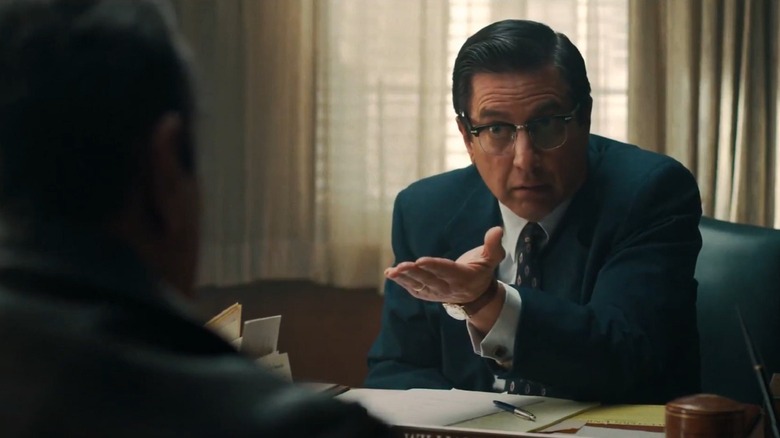 Netflix
Another sitcom legend who has flexed his dramatic muscle with great success is Ray Romano. Romano might have become a household name because of his eponymous family sitcom "Everybody Loves Raymond," but in Martin Scorsese's "The Irishman," his character is no laughing matter.
Romano starred in the gangster epic as Bill Bufalino, a union lawyer with loose morals who defends crooked Teamsters leader Jimmy Hoffa and helps Robert De Niro's Frank Sheeran get an "in" with his cousin's crime family. Romano has also been a reliable dramatic presence in films like "The Big Sick," "Paddleton," and "Bad Education," but his performance in "The Irishman" is particularly poised and sharp, showing that Romano doesn't even need to crack a smile on-screen to steal a scene.
Jamie Foxx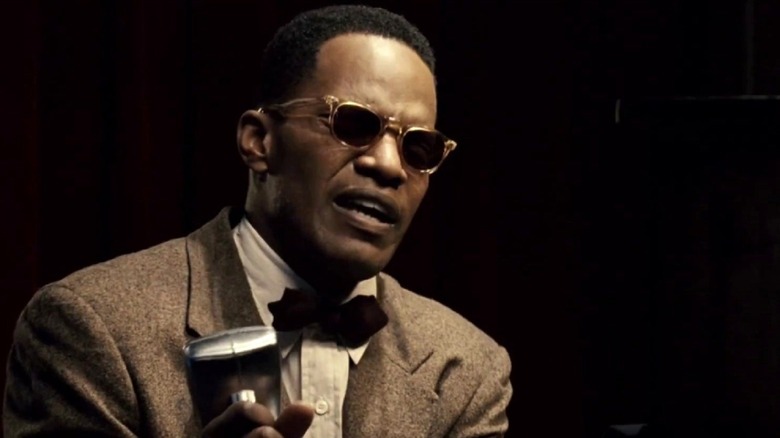 Universal Pictures
For TV fans who'd grown used to seeing Jamie Foxx split sides with his work on shows like "In Living Color" and "The Jamie Foxx Show," it must have come as quite a shock to see just how deftly he can handle a meaty dramatic role. 
Foxx had a star on the sketch comedy scene for years, yet despite his fame, when hit the piano to portray iconic soul musician Ray Charles in "Ray," he was almost unrecognizable. Critics and audiences alike heaped praise on her performance, and the Academy of Motion Picture Arts and Sciences honored his work with an Oscar. Not that "Ray" is Foxx's only dramatic work, of course — he's also appeared in "Collateral," "Django Unchained," "Just Mercy," and, most recently, "Project Power," among others — but his celebrated work in "Ray" really helped to establish the actor as someone who could make you laugh and cry with his sublime screen presence.
Kevin Hart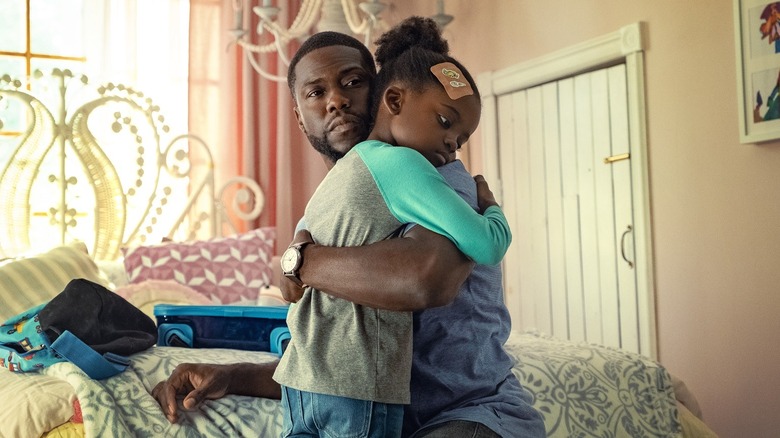 Phillippe Bosse/Netflix
Kevin Hart has come a long way since competing at amateur comedy contests back in the early '00s. After paying his dues on the comedy club circuit, then breaking into the screen scene with early roles in TV's "Undeclared" and "The Big House," Hart became a marquee name for his work in buddy-comedy films like "Ride Along," "Central Intelligence," and the "Jumanji" series, although he's kept his standup skills sharp with his recent Netflix special.
As such, even before "Fatherhood," Hart had already established himself as one of Tinseltown's premiere talents. Now, audiences get to see an all-new side of him. As Matt, Hart takes the unexpected challenge of playing a father raising a child alone as a chance to show just how much he can do. In "Fatherhood," Hart's character soon finds that there's more to being a dad than sheer determination. He has to make some very hard decisions about what's best for his daughter, and learns to put her above his own emotional needs. Between the scenes showing Mike experiencing the unthinkable and those in which he has to make some truly tough choices, Hart's ability to reach deep and convey so much emotional truth through his performance makes this a role — and a movie — that audiences won't soon forget.