MCU Leak Appears To Reveal Marvel's Entire Phase 4 Line-Up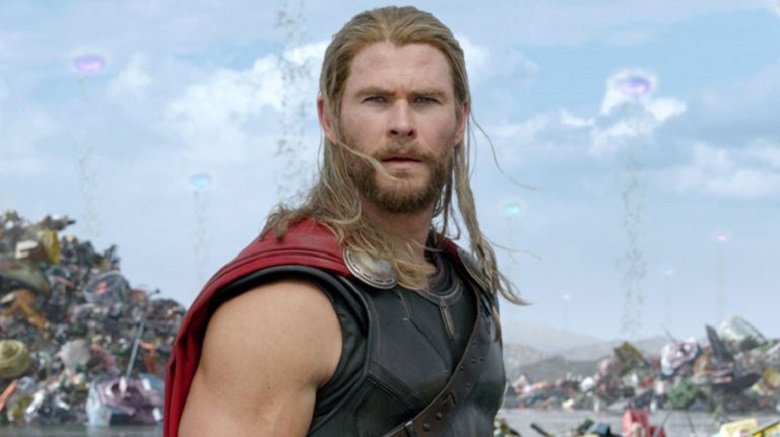 An iconic villain and a cosmic hero may be among the new faces in Phase 4 of the Marvel Cinematic Universe.
A new leak from a source who has been on the money in the past may have just revealed the MCU's entire slate for its next phase — and, if it's accurate, we'll soon be seeing the debut of Norman Osborn (AKA the Green Goblin) and the man called Nova. The Independent was the first to report the info.
The leak comes courtesy of the mystery man or woman who goes by the name of Roger Wardell, the very same party who leaked key details about the plot of Avengers: Endgame way back in December. "Wardell" wasn't pulling our collective leg then, so we don't have much reason to suspect that he or she is now — and the information leaked today was rather comprehensive. Not only did the leaker put forth the names of ten specific films said to be in development, but he or she also shared details about no fewer than three new angles that Marvel Studios is considering taking for new Avengers movies.
First, let's dig into the ten titles that "Wardell" claims are definitely in the pipeline. They are: Black Widow, The Eternals, Black Panther 2, Doctor Strange 2, Guardians of the Galaxy Vol. 3, Thor 4, Captain Marvel 2, Ant-Man 3, Shang-Chi, and Nova. While several of the projects have already been confirmed, some most definitely have not — and they are all, frankly, pretty freakin' exciting.
Black Widow — The solo adventure for everyone's favorite Russian superspy is already shooting, and will almost certainly be Phase 4's first offering. The flick will be helmed by Aussie director Cate Shortland from a script by Jac Schaeffer (who contributed to Captain Marvel), and it's said to take place roughly 4-5 years before the events of Iron Man. Recent set photos — featuring Ms. Romanoff sporting her signature red locks — seem to confirm this time frame, although some fans have speculated that the movie may take place during the 5-year time jump at the beginning of Avengers: Endgame. (It certainly won't take place after that film, seeing as how Widow sacrificed her life so that Hawkeye could secure the Soul Stone during the Avengers' time heist.) The flick will co-star veteran actor O-T Fagbenle, David Harbour of Stranger Things fame, and Fighting With My Family's Florence Pugh, who is said to be portraying a spy with a similar skill set to Romanoff.
The Eternals — This project has also been long-confirmed, with screenwriters Ryan and Matthew Firpo (whose spec script Ruin made the 2017 Black List) penning the screenplay, and indie director Chloé Zhao at the helm. The flick will focus on the titular race of near-immortal beings, brought into existence by the Celestials, who are tasked with defending the Earth against the machinations of their polar opposites, the Deviants. A laundry list of A-list stars have been reported as being in talks to star, including Angelina Jolie (who is thought to be portraying Sersi, although this is unconfirmed), Kumail Nanjiani (The Big Sick), and the universally beloved Keanu Reeves. Marvel head honcho Kevin Feige has teased that the film could feature an epic storyline that "spans tens of thousands of years," which is certainly something we haven't seen mighty Marvel attempt before. The Eternals is also thought to be bowing in 2020, likely in November.
Black Panther 2 — King T'Challa's first solo vehicle outgrossed Avengers: Infinity War stateside, so we all knew this was happening. Writer/director Ryan Coogler is already a lock to return, but Feige has only offered the scantest of details, saying that Marvel's creative team "have ideas and a pretty solid direction on where we want to head with the second one." Just a few days ago, however, The Independent reported that good old "Wardell" had informed them that Michael B. Jordan — who portrayed Erik "Killmonger" Stevens in the first film — will also be returning for the sequel, appearing on the spiritual plane where T'Challa visited with his deceased father.
Doctor Strange 2 — This one is even more light on details, with Feige only confirming that, yes, it will happen "several years after the first," which could mean anything. Benedict Cumberbatch is, of course, expected to return; in fact, asked whether he'd be up for another solo venture in an interview with Deadline, the star said, "just try to stop me." We would never attempt such a thing, Mr. Doctor.
Guardians of the Galaxy Vol. 3 — Also long-confirmed, and after a year-long kerfuffle involving some old, ill-advised tweets, writer/director James Gunn — who was fired from the project last year — will be returning to helm what is expected to be the last installment of the Guardians series. After the events of Avengers: Endgame, the team looks to have a familiar face added to their ranks — one who, according to the leak, will become the first Avenger to get a fourth solo film.
Thor 4 — The Thunder God may have departed to go on intergalactic adventures with the Guardians at Endgame's conclusion, but another solo outing for Odinson has been rumored for quite some time. It's been widely reported that star Chris Hemsworth may have renegotiated his contract with Marvel Studios to extend into Phase 4, and if his Thor: Ragnarok co-star Tessa Thompson is to be believed, Thor 4 is all but a done deal — with Waititi set to return as director. 
Captain Marvel 2 — A sequel to this year's billion-dollar-plus-grossing Captain Marvel was pretty much a foregone conclusion, although it hasn't been officially confirmed. The leak provided no new information on, for instance, whether the first installment's directors Anna Boden and Ryan Fleck would be involved. But star Brie Larson has been reported to have signed a seven-picture deal, so you can bet your bottom dollar that her Captain Marvel — to use the proper parlance — will return.
Ant-Man 3 — This is a touch surprising, given that the Ant-Man franchise hasn't exactly been a cash cow for Marvel Studios. However, Scott Lang was a major player in the events of Avengers: Endgame, and it appears that he will remain just as major a player moving forward. Will his third solo outing be a light, fun, standalone like his first two? Will other MCU players be involved? Will it, perhaps, take place in the Microverse? We'll have to wait and see.
Shang-Chi — The solo vehicle for the MCU's first Asian hero, the "Master of Kung Fu" who has a history in the pages of the comics stretching back to 1972, has been confirmed since late last year. While a lead actor is still being sought, we do know a little about the behind-the-camera talent that will be involved: Destin Daniel Cretton (The Glass Castle) will direct from a script by Dave Callaham, who penned the screenplay for the forthcoming Wonder Woman 1984 for rival studio Warner Brothers' Worlds of DC. 
Nova — Now, this is exciting. After the Nova Corps, the interstellar peacekeeping force native to the planet Xandar, were introduced in 2014's Guardians of the Galaxy, it seemed like only a matter of time before earthling Richard Rider — the "man called Nova" — would get a formal introduction, and today's leak indicates that it will soon be upon us. In the comics, Rider was chosen by Xandarian Rhomann Dey (ably portrayed in Guardians by John C. Reilly) to take up the mantle of Nova after Xandar's destruction. 
The "Nova Force" which gives him his powers was previously used to power Xandar's entire army, making Rider insanely formidable; his powers include superhuman strength rivaling that of the Hulk, flight, the ability to discharge vast amounts of energy, and — as the host of the "Xandarian Worldmind" — he has the collective knowledge, combat skills, and technical capabilities of an entire race. It would make sense to introduce the character in Guardians 3, but as that script has been completed for some time, it's somewhat unlikely — unless, of course, the plan to introduce Rider has been in the works for years, which is just possible.
In addition to this insane info dump, "Wardell" also offered some information on the narrative direction Phase 4 will take and how it will be structured. According to his leak, the next phase will forgo the kind of titanic, slow-developing arc that defined the first three in favor of smaller "mini-arcs" that may be resolved within the space of a few years (rather than, you know, an entire decade). There will also be a relatively sharp divide between the "Cosmic" side of the MCU — home to the Guardians of the Galaxy, Captain Marvel, Nova, and presumably Thor — and the Earth-bound side, where heroes like Spider-Man, Shang-Chi, and Black Panther will battle evil-doers.
Speaking of which, the heroes of Earth are in need of a new Big Bad, and "Wardell" seems to confirm a juicy rumor that we reported on just the other day — that Norman Osborn, traditionally the Spider-Man nemesis known as the Green Goblin, will serve that purpose in Phase 4. The character has also taken on other guises and served as a royal pain in the behind to a whole host of heroes over the years in Marvel comics, and he also plays nicely into another supposed Phase 4 development — the new Avengers projects which are supposedly being considered, one of which is Dark Avengers. 
During Marvel's Dark Reign story arc, Osborn — who had manipulated public perception of himself in order to be seen as a hero following the events of Secret Invasion — formed a new team of Avengers, comprised of villainous stand-ins for the real deal. These included Venom as the new Spider-Man, Moonstone as the new Ms. Marvel, and longtime Daredevil baddie Bullseye as the new Hawkeye. Osborn himself took on the identity of the Iron Man-like armored "hero" the Iron Patriot — although this will need tweaking, as that identity has already been used by James Rhodes in Iron Man 3.
As to the other potential Avengers projects, the leak suggests that Feige and company are considering introducing the New Avengers, which have included the likes of Captain Marvel, Clint Barton in his Ronin persona, and — intriguingly — Luke Cage. Although Netflix's deal with Marvel prevents Marvel Studios from using that character in any capacity for two years after the cancellation of his Netflix series, that certainly wouldn't preclude his use during Phase 4, as that period will be up in October 2020.
Also likely to be on tap: the Young Avengers, who may have been hinted at in Captain Marvel and Endgame. It's been speculated that Spider-Man may be tapped to spearhead this team, and a wealth of younger characters have recently been introduced which may come into play. These include: Morgan Stark, the daughter of Tony Stark and Pepper Potts; Cassandra Lang, the daughter of Scott Lang, who has taken on the heroic identity of Stature in the comics; Monica Rambeau, the daughter of Carol Danvers' best friend Maria, who has taken on the mantle of Captain Marvel herself; and Shuri, the Black Panther's genius kid sister.
All in all, it's an avalanche of very exciting news, assuming that "Wardell" isn't steering us wrong — which he or she has not so far. Disney CEO Bob Iger has stated that after the release of this July's Spider-Man: Far From Home, Marvel's Phase 4 plans will become much clearer, so we can expect this information to be confirmed or debunked sooner rather than later. Of course, as always, we'll keep both ears to the ground for any and all news, and keep you informed as it breaks.