Angelina Jolie In Talks For Marvel's The Eternals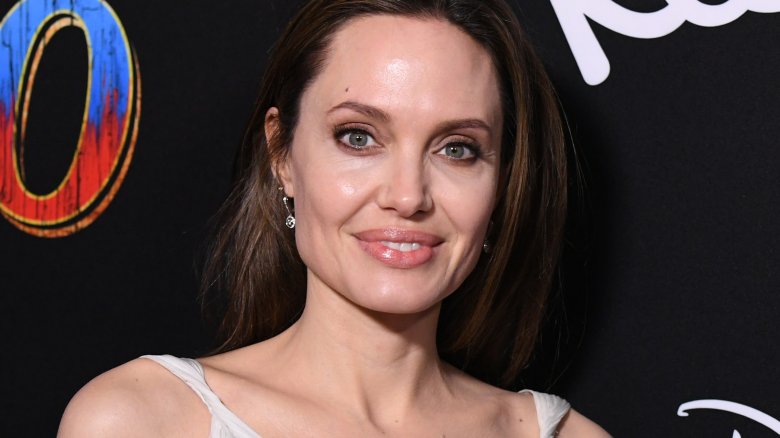 Getty Images
From Maleficent to Marvel. 
A new scoop from The Hollywood Reporter details that Academy Award-winning actress Angelina Jolie is in talks to star in The Eternals, Marvel Studios' superhero ensemble film based on Jack Kirby's comic run of the same name. 
Sources close to the outlet claim that Jolie has indeed chosen The Eternals as her next project, suggesting that perhaps she approached Marvel about the film, or, at the very least, was equally as enthusiastic about the project as the studio would undoubtedly have been about potentially having her on board. 
Reportedly, the cosmic superhero adaptation, which centers on the eponymous group of near-immortal entities genetically engineered by an ancient race known as the Celestials, will feature a romance between Ikaris (who has superhuman strength and stamina, can manipulate cosmic energy, and has psionic powers, among many others) and Sersi (who possesses the ability of molecular and atomic manipulation and "relishes moving amongst humans"). THR notes that it is "unclear" who Jolie will play in the film, which seems to hint that the actress could step into the role of a character who is a different gender than she is. 
As expected, Marvel kept mum on the news, declining to confirm or deny Jolie's purported involvement. 
Directed by The Rider and Songs My Brothers Taught Me filmmaker Chloé Zhao, The Eternals is expected to be but a single chapter in the forthcoming fourth phase of the Marvel Cinematic Universe, which will begin this July with Spider-Man: Far From Home, the Spidey sequel set after the events of Avengers: Endgame. While Marvel has yet to step forward and formally announce its Phase 4 MCU slate, the general consensus is that once Far From Home kicks things off, the films that follow will be Black Widow, Black Panther 2, Doctor Strange 2, Shang-Chi, Guardians of the Galaxy Vol. 3 (which just regained its director James Gunn after the Walt Disney Company fired him in July 2018), and, of course, The Eternals. 
It's unclear when The Eternals will open in theaters, let alone get off the ground and begin filming. However, it's common knowledge that Marvel has eight dates carved out on its film release calendar from 2020 to 2022, the chunk of time presumably dedicated to Phase 4. These dates are as follows: May 1, 2020; November 6, 2020; February 12, 2021; May 7, 2021; November 5, 2021; February 18, 2022; May 6, 2022; and July 29, 2022. Since The Eternals is meant to be part of the MCU's fourth phase, it should settle into one of these eight debut slots. 
As far as the actual plot of The Eternals is concerned, we know almost diddly-squat aside from the obvious fact that it follows the titular superhero crew who protect Earth from their dastardly compeers the Deviants. It's confirmed that screenwriting duo Matthew and Ryan Firpo have been tinkering away at the script since they boarded the project in mid-May 2018, but only a few nuggets of information regarding what their vision might be have come to light in the last few months. 
A recent report published by That Hashtag Show claims that The Eternals will make history by featuring the first openly gay male superhero in the lead, with an openly gay actor portraying the character. Additionally, Marvel Studios president Kevin Feige once mentioned that The Eternals could span "tens of thousands of years" — hinting that the upcoming film will be truly epic in scope. 
Feige also told Collider that everything that releases after Avengers: Endgame and Spider-Man: Far From Home, which includes The Eternals, will "be different and be unique." He then shared that the film (as well as the entire fourth phase of the MCU) will likely feature "returning characters," as that's something the studio is "gonna do and want[s] to do," but a big focus moving forward is "introducing characters that the majority of the world has never heard of, much like Guardians, much like Avengers before [Marvel] made Avengers." The Eternals are just one group, albeit a very important one.
"Eternals are one group, but we like the idea of introducing an ensemble, doing an ensemble movie from the start, as opposed to building up as we did with the first Avengers. More like Guardians, not tonally, but in terms of introducing a new group of people," said Feige. "Jack Kirby did an immense, amazing epic with Eternals that spans tens of thousands of years, and that's also something we haven't really done, which is why that among many other things post-Endgame, we find appealing."
Having played all sorts of characters — from the car-crazed Sara "Sway" Wayland in Gone in 60 Seconds and Lara Croft in the original Tomb Raider film franchise to rollerblading hacker Kate Libby in Hackers to the double-horned dark fairy in Disney's Maleficent — Jolie can unquestionably slip into a superhero role with both ease and panache. Though The Eternals will mark her superhero debut in the MCU, Jolie is no stranger to starring in comic book adaptations, as she previously portrayed Fox in director Timur Bekmambetov's Wanted, the 2008 film translation of Mark Millar's comic series. 
While fans wait for Marvel to address Jolie's connection (or lack thereof) to The Eternals, they can look forward to seeing her in the fantasy drama film Come Away, the half-live-action-half-CGI flick The One and Only Ivan, and the Maleficent sequel Maleficent: Mistress of Evil.