Keanu Reeves Reportedly In Talks For Marvel's The Eternals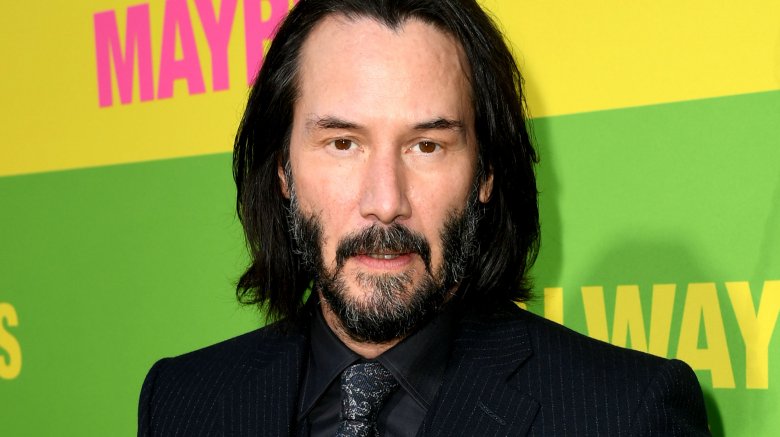 Kevin Winter/Getty Images
If the stars align just right and Marvel works its magic on one of the biggest names in Hollywood, Keanu Reeves could become a bonafide superhero... or supervillain. 
According to a yet-unconfirmed scoop from MCU Cosmic's Jeremy Conrad, Reeves is in talks for The Eternals. Details on the role Reeves is said to be in consideration for were not immediately available. 
Conrad cited a purportedly reliable (but unnamed) source, noting that negotiations began relatively recently and are "apparently underway already." Reeves has reportedly not closed a deal with Marvel Studios or director Chloé Zhao as of Tuesday, June 4, and no party involved has confirmed or denied chatter about Reeves boarding the superhero ensemble. 
Having the John Wick franchise star join the Marvel Cinematic Universe as a member of the Eternals, a cosmic race of immortal beings that have shaped human history, would be absolutely incredible and makes a lot of sense given his experience in the action genre. But how likely is it that it will happen? And how much can we trust that this report is all fact and no fiction?
Unfortunately, MCU Cosmic doesn't have a completely flawless track record when it comes to this kind of stuff. The site previously reported a "reliable" source told Conrad the title of the fourth Avengers movie was Avengers: Annihilation, when we know that it turned out to be Avengers: Endgame. But on the flip side, MCU Cosmic has gotten a lot right — including the report from April 2018 that claimed Marvel was looking to take the MCU post-Avengers: Endgame into cosmic territory starting with The Eternals. 
Conrad indicated that the source who told him about Reeves' casting in The Eternals is the same person who offered the insight about Marvel's plans for the feature film, which bolsters the believability of this report. He maintained that his source is indeed reliable, and stated that he's "confident" about reporting on Marvel adding Reeves to the Eternals roster for that reason.
We wouldn't be surprised if Reeves truly does join The Eternals, which has Angelina Jolie, Kumail Nanjiani, Ma Dong-seok, and Richard Madden on board already. The only question is: who would he play? Our money is on Druig, a longtime foe of the Eternal Ikaris, whom Madden is rumored to portray. With his facial hair that already looks like Reeves', his background as a former assassin that calls to mind Reeves' John Wick character, and his dark nature, Druig could be the perfect character for Reeves to embody. It would certainly be cool to see the actor assume the position of a bad guy, as he's normally seen playing morally-gray characters or straight-up goodies. Hopefully Marvel will make an announcement re: Reeves possibly joining The Eternals in the near future.