Lines in Avengers: Endgame that are more important than you think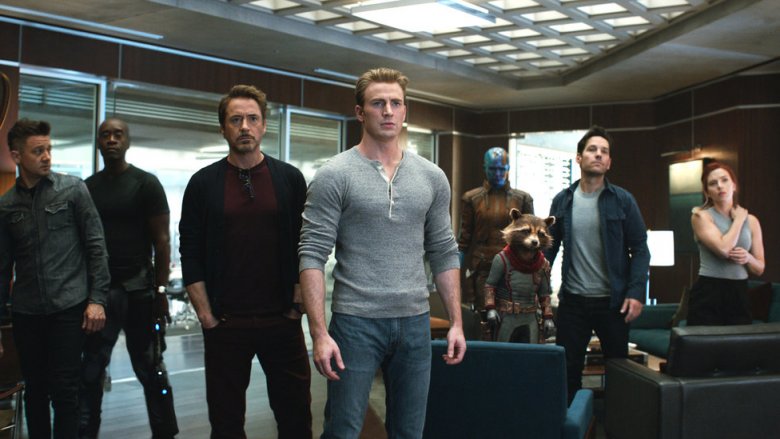 From the response Avengers: Endgame is getting from critics, it's likely it won't take much convincing to get a lot of fans to go back for a second viewing. One thing double-dipping fans are likely to notice is how often Endgame's dialogue — sometimes in subtle ways — refers back to earlier MCU films. 
In many ways, Avengers: Endgame is a celebration of the history of the MCU — not just because it concludes the Thanos (Josh Brolin) storyline that has been building ever since 2012's Avengers or the heroic end it gives its first hero, Iron Man (Robert Downey Jr.). When Endgame takes it heroes through familiar scenes from previous entries like Avengers, Thor: The Dark World, and Guardians of the Galaxy, the film is commemorating the interconnected narrative Marvel Studios created, something unlike anything that's been seen before in cinema. 
Another way Endgame hearkens back to what came before is through its dialogue. With allusions to previous MCU movies, references to comics that haven't made their way to the big screen, and a visit from a comic book creator not quite as used to cameos as the late Stan Lee, Avengers: Endgame reminds Marvel fans that the people behind the camera are just as enthusiastic as the ones filling the seats. Here are some examples of lines in Avengers: Endgame that were more important than you may have realized.