Guardians Of The Galaxy Vol. 3: James Gunn Re-Hired To Direct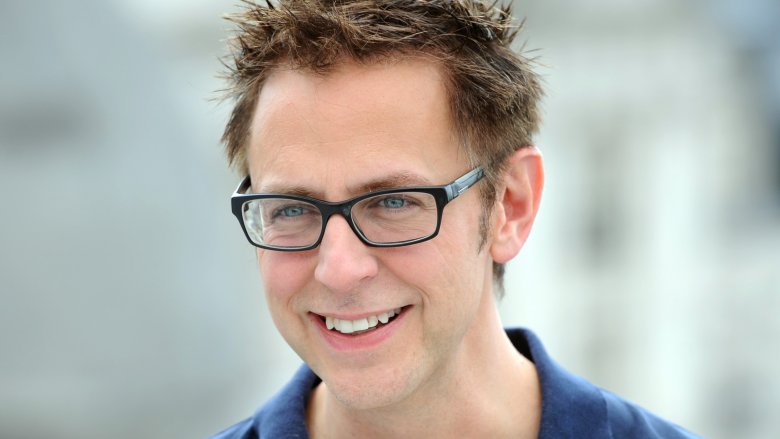 Getty Images
The Guardians have their captain back at the helm.
In a stunning reversal, Disney has reinstated James Gunn as director of Guardians of the Galaxy Vol. 3, fulfilling the wishes of the franchise's cast, crew, and legions of fans. Production will begin after Gunn completes work on The Suicide Squad for Warner Brothers, according to Deadline.
The news is certain to be greeted with enthusiasm, if not unbridled joy, by the Marvel faithful. Gunn directed the first two installments, co-writing the first with Nicole Perlman and handling scripting duties on the second on his own. Thanks to a bold, unique and singularly quirky vision, the director was able to take a virtually unknown team of spacefaring misfits from Marvel's deep bench and elevate them to the status of household names; between them, 2014's Guardians of the Galaxy and 2017's Guardians of the Galaxy Vol. 2 have grossed over $1.6 billion dollars at the worldwide box office.
The path traveled by Gunn to land back in the director's chair for Vol. 3 has been a rocky one. The drama began in July of last year, when a series of nearly decade-old tweets posted by Gunn — who has been a vocal critic of the "alt-right" movement in general, and President Donald Trump in particular — were unearthed by a contingent of conservative media pundits. At the time the tweets were written, Gunn was a little-known indie filmmaker who had cut his teeth on features like Tromeo and Juliet for the infamously edgy low-budget production house Troma Studios. While the tweets — which made light of such touchy subjects as rape and pedophilia — were in extremely poor taste to say the least, fans were quick to point out that they had been posted long before Disney's initial hiring of Gunn, and the filmmaker defended himself eloquently on Twitter in the wake of Disney's decision. 
"Many people who have followed my career know when I started, I viewed myself as a provocateur, making movies and telling jokes that were outrageous and taboo," he wrote. "As I have discussed publicly many times, as I've developed as a person, so has my work and my humor. It's not to say I'm better, but I am very, very different than I was a few years ago. Today I try to root my work in love and connection and less in anger. My days [of] saying something just because it's shocking and trying to get a reaction are over."
Nevertheless, Walt Disney Studios chairman Alan Horn stuck to his guns despite strong backlash from fans — and, significantly, the cast of the Guardians films. Less than two weeks after Gunn was sacked, a letter with the heading "An open letter from the cast of Guardians of the Galaxy" was posted to star Chris Pratt's Instagram page, taking the House of Mouse to task for what they saw as a rash decision and calling for Gunn's re-hiring. It read, in part: "We fully support James Gunn. We were all shocked by his abrupt firing last week and have intentionally waited these ten days in order to think, pray, listen, and discuss... The character he has shown in the wake of his firing is consistent with the man he was every day on set, and his apology... we believe is from the heart, a heart we all know, trust, and love. In casting each of us to help him tell the story of misfits who find redemption, he changed our lives forever. We believe the theme of redemption has never been more relevant than now." The letter was signed by Pratt, Zoe Saldana, Dave Bautista, Bradley Cooper, Vin Diesel, Karen Gillan, Michael Rooker, Pom Klementieff, and Gunn's brother Sean.
It was soon reported that before Gunn's firing, he had completed a script for Vol. 3, which for a short time was in limbo. Bautista — perhaps Gunn's most outspoken supporter among the Guardians cast — all but dared Disney to hire another screenwriter the week after the open letter was made public, saying, "Where I'm at right now is that if [they] don't use that script, then I'm going to ask them to release me from my contract, cut me out, or recast me. I'd be doing James a disservice if I didn't." We'll never know whether the muscle-bound star paid a visit to a key executive or two in full makeup as Drax the Destroyer, wielding melee weapons and calmly explaining his stance (although we'd sure love to think he did), but whatever the case, Disney blinked. Sean Gunn revealed in an interview in September that the studio was still planning to use his brother's script, although the search was still on for a new director.
Throughout the entire ordeal, Marvel Studios head honcho Kevin Feige — who played no part in Disney's decision — was conspicuously silent, only breaking this silence in relation to Gunn's new gig. It was reported in October that Gunn had been hired by rival studio Warner Brothers to completely revamp its planned sequel to the 2016 DC Extended Universe entry Suicide Squad, and in January, Feige was magnanimous when asked about the defection. "I went to see Aquaman last night and I really, really enjoyed it," Feige told MTV's Josh Horowitz at that month's Golden Globes. "I don't see a rivalry, I see cool things being made. One thing you know about James Gunn, he makes cool things." Feige went on to stress that while Guardians 3 was definitely happening, Marvel Studios had no timetable for its production. Later that month, it was confirmed that Gunn would in fact direct the freshly rechristened The Suicide Squad in addition to writing its script, making his return to the Marvel fold that much more unlikely.
As fans became resigned to the prospect of a Gunn-less Guardians, a few names began to get bandied about as potential replacements — notably, Vice director Adam McKay and Thor: Ragnarok helmer Taika Waititi, who unceremoniously shot down any speculation around him during a Television Critics Association presser last month. "Nope. Not doing that movie," he stated flatly, elaborating that he was still talking with Marvel about the possibility of taking on other projects. "For me, that's James' film. Going into something like that, which has got his stamp all over it, it would feel like going into someone's house and saying 'Hey, I'm your new dad.'" 
And this is the holding pattern that Guardians fans have been stuck in, until today. According to Deadline's report, Horn met with Gunn on several occasions to discuss his possible reinstatement, but was finally persuaded to follow through due to the heartfelt nature of the director's public apology and the grace with which he handled his firing. The old adage "better late than never" certainly applies here, and Disney's agreement to postpone production on Guardians 3 until Gunn has wrapped up The Suicide Squad can be taken as an indication that they won't jerk this particular rug out from under the fans again.
Gunn immediately responded to the news of his re-hiring with a tweet that is every bit as heartstring-tugging and humble as you would expect. "I am tremendously grateful to every person out there who has supported me over the past few months," he wrote. "I am always learning and will continue to work at being the best human being I can be. I deeply appreciate Disney's decision and I am excited to continue making films that investigate the ties of love that bind us all. I have been, and continue to be incredibly humbled by your love and support. From the bottom of my heart, thank you. Love to you all."
What's that? No, we just have something in both of our eyes. We're not crying, you're crying. At any rate, today's news was not accompanied by any further details as to what Gunn's reinstatement will mean for Guardians of the Galaxy Vol. 3's production, but we do know that The Suicide Squad has already been slotted for an August 6, 2021 release. It's safe to say that we probably won't see Star-Lord and company back on the big screen until at least the following year, but somehow, we get the feeling that Marvel fans won't mind the wait. On a related note, we're pretty sure the party of the year is going to be happening at Dave Bautista's house tonight. Mr. Bautista, if you're reading this, we'd sure appreciate an invite. We'll bring chips!