How Endgame actors reacted to the movie's biggest moments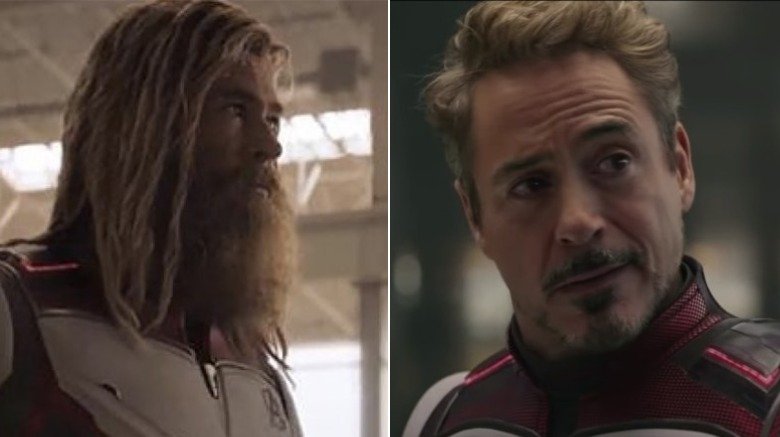 Of the many things that makes Avengers: Endgame stand out — not only from other movies but even other MCU films — is that in many cases, the stars were kept in the dark almost as much as the fans, and for almost as long. Some of the more blatant examples include Mark Ruffalo filming five different endings for Endgame, Tom Holland being denied a script for Endgame because of his penchant for spoiler-dropping, and Letitia Wright not finding out her own character, Shuri, died in Avengers: Infinity War until character posters for Endgame were released shortly before the film's theatrical premiere.
As a result, fans have a unique opportunity to learn the genuine reactions of the movie's stars to the same revelations the audience had to weather. The nature of Endgame meant — whether because of death, retirement, or something else — many of the film's heroes would experience a finality their comic book counterparts almost never get to see (e.g. dying and actually staying dead). With reactions ranging from the emotional to the irreverent, from actors who have walked alongside their character's exploits for a decade in many cases, we have the chance to see just how much these stars grew attached to their parts and how they feel now that — for many, at least — their journeys have either ended or changed drastically.
For a glimpse of how the stars of Avengers: Endgame reacted to the record-breaking blockbuster's biggest moments, read on.