Kumail Nanjiani In Talks For Marvel's The Eternals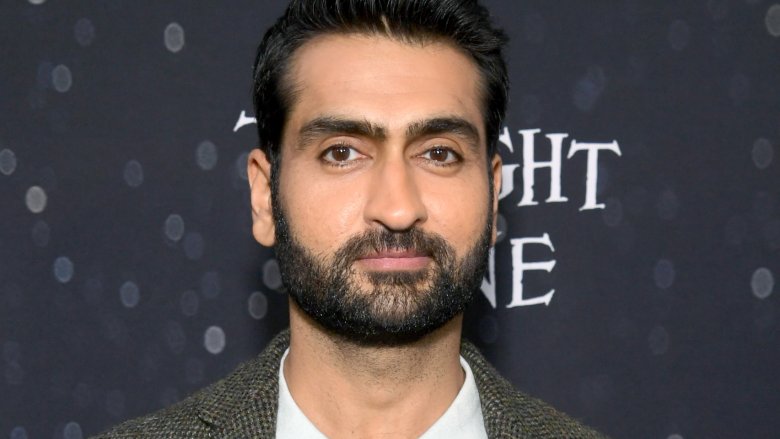 Getty Images
The third phase of the Marvel Cinematic Universe hasn't officially ended, and already studio executives are mapping out plans for one of the biggest films of the franchise's fourth phase. Those plans, as The Hollywood Reporter recently detailed, apparently include Kumail Nanjiani. 
Known for co-writing and starring in The Big Sick and for appearing on Silicon Valley, Nanjiani is in talks for Marvel's The Eternals. 
THR notes that Nanjiani is currently in negotiations to board the project, which Marvel is said to have scheduled to shoot later this year. 
Based on Jack Kirby's comic series that debuted in July 1976, The Eternals centers around the super-powered group for which the project is named. Near-immortal entities created during the evolution of life on Earth, the Eternals are comprised of various beings across the galaxy. On Earth alone, there are more than a dozen: Ikaris, Ajak, Sersi, Domo, Sakkari, Thena, Suras, Sprit, Aginar, the Delphan Brothers, Kingo Sunen, Valkin, Zarin, Uni-Mind, Druig, Master Elo, Cybele, Sigmar, Khoryphos, Interloper, El Vampiro, Phastos, the Forgotten One, Pixie, Virako, Arlok, Titanis, and Kronos. Other Eternals occupy the planets Titan and Uranus, while some are found on alien territories and in alternate dimensions. 
When the Eternals made into existence, so did their polar opposite: the destructive, monstrous, genetically unstable race of creatures known as the Deviants. Both groups are the creation of the Celestials, who touched down on Earth millions of years ago, messed around with some proto-humans' genes, and conducted experiments on them. 
Nanjiani is now the second big-name star to be linked to The Eternals, as Angelina Jolie was previously reported to be in consideration for a leading role in the film as well. Word on the street is that Jolie may portray Sersi, an Eternal with psionic powers, super-human strength, and the ability to manipulate molecules and atoms. The daughter of Helios and Perse, Sersi She also fly (because superhero, duh) and has been described as outgoing, fearless, and incredibly powerful. It's been said that even Zuras, the strongest of the Eternals, fears Sersi's strength. It hasn't been confirmed whether Jolie will indeed take on the role of Sersi for The Eternals, but it seems a solid fit from our vantage point. 
As for Nanjiani's potential Eternals characters, details are being kept behind the Iron Curtain — and understandably so. Marvel is focusing on closing out Phase 3 of the MCU with Avengers: Endgame, a film that has even more spoilers than its jaw-dropping predecessor Avengers: Infinity War, so the studio isn't so keen on talking specifics about what's coming in Phase 4 just yet. Considering there are 18 Earth-based Eternals, there are plenty of characters Nanjiani could bring to life. One that he probably won't portray is the openly gay superhero reportedly included in The Eternals, as that character is said to be reserved for an openly gay actor to play. Nanjiani has been married to his wife, Emily V. Gordon, for several years and isn't an out-and-proud gay man. That part will go to someone else, clearly. 
The Eternals has The Rider and Songs My Brothers Taught Me filmmaker Chloé Zhao attached as director. She works from a script written by Matthew and Ryan Firpo, who have whipped up a story that, according to Marvel Studios head Kevin Feige, could stretch across "tens of thousands of years." Feige told Collider, "Everything after Endgame, and after Spider-Man: Far From Home, will be different and be unique, as we try to make every film. But seeing returning characters is certainly something we're gonna do and want to do. But also introducing characters that the majority of the world has never heard of, much like Guardians, much like Avengers before we made Avengers. And there are lots of them. Eternals are one group."
Before Nanjiani makes his MCU debut (if the reports prove true, of course), fans can catch him on The Twilight Zone revival on CBS All Access, as well as in Men in Black: International and Stuber in theaters this summer. 
No official release date has been set for The Eternals. It's expected that Marvel will release more information on the project following the launch of Avengers: Endgame on April 26 and Spider-Man: Far From Home on July 5.