Shang-Chi: Marvel Taps Destin Daniel Cretton To Direct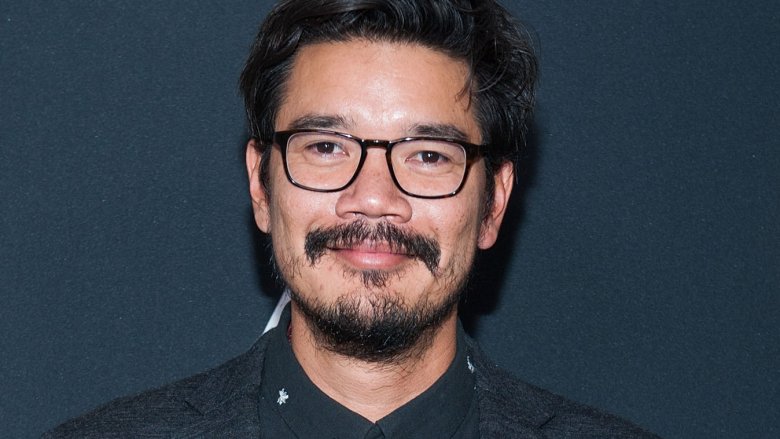 Getty Images
Destin Daniel Cretton is headed for the Marvel Cinematic Universe. 
As The Hollywood Reporter detailed on Wednesday, Marvel Studios has hired Cretton to direct the upcoming Shang-Chi movie, which will feature the first Asian lead in the MCU.
Cretton reportedly beat out frontrunners Justin Tipping (Dear White People), Alan Yang (Master of Young, Tigertail), and Deborah Chow (Reign, Jessica Jones, The Mandalorian) for the gig.  
Known for his breakout indie hit Short Term 12, the 2013 drama that starred Captain Marvel's own Brie Larson, Cretton is said to be assembling a predominantly Asian-American and Asian cast for Shang-Chi. The filmmaker will direct the project, based on the Marvel Comics character of the same name known as the "Master of Kung Fu," from a script penned by Wonder Woman 1984 scribe Dave Callaham. Together, the duo are expected to "update" the Shang-Chi character for a more modern audience. (He was, after all, introduced at the height of the martial arts craze in the 1970s, so tweaking some of his traits to better jell with present-day moviegoers and Marvelites is likely a wise decision on Marvel's part.)
Marvel Studios president Kevin Feige is producing Shang-Chi, with Louis D'Esposito, Victoria Alonso, and Jonathan Schwartz attached as executive producers. No additional details on the project, like which actor might join to portray Shang-Chi in the standalone flick, were released at the time of Cretton's on-boarding. 
Created by Steve Englehart and Jim Starlin in the early 1970s, Shang-Chi made his print debut in the December 1973 issue Special Marvel Edition #15. His existence came about after Marvel was unsuccessful in snagging the comic book rights to Kung Fu, the '70s action-adventure martial arts drama that starred David Carradine as Kwai Chang Caine. Warner Communications, the owner of Kung Fu, declined Marvel's request for the rights because the company also owned DC Comics, Marvel's main comic book rival. As a work-around, Marvel picked up the rights to Dr. Fu Manchu, a villainous character created by Sax Rohmer, and crafted Shang-Chi as Fu Manchu's unknown son. The company also introduced Rohmer-created figures into the Shang-Chi comics as supporting characters — like Sir Denis Nayland Smith and Fu Manchu himself.  
Visually reminiscent of Bruce Lee, Shang-Chi is a half-Chinese, half-American martial artist who was brought up by his father as a skilled assassin. Eventually, though, Shang-Chi rejected a life of murderous villainy in favor of becoming a hero — a way to rebel against Fu Manchu's ways and establish his own identity. 
Not only can Shang-Chi kick the butts of his adversaries with a fierceness, but he can also clone himself. He gained the ability to create an infinite number of duplicates of himself after one run of the comics saw an Origin Bomb strike Japan and leave "genesis matter" behind. Shang-Chi communicated with the matter, and thus acquired his cloning power. As of now, it's unclear whether or not Shang-Chi can still do this, but we're hoping the Shang-Chi film implements the ability — because, come on, how insanely cool would that be?
Shang-Chi remained popular throughout the 1970s and into the 1980s, and was recently revived for the Heroes for Hire comic book in 2007 and as a part of the Avengers team for the Marvel Now! event in 2012. 
Cretton certainly has what it takes to make something amazing out of Shang-Chi. He wrote and directed the 2017 biographical drama The Glass Castle (which also starred Larson as American author and journalist Jeannette Walls), and is hard at work helming Just Mercy, another biopic featuring Larson as Eva Ansley and Black Panther actor Michael B. Jordan as Bryan Stevenson, the lawyer and social justice activist who founded the non-profit organization Equal Justice Initiative.
Marvel hiring Cretton for Shang-Chi and making it clear that the cast of Cretton's film will be largely Asian-American and Asian is a huge win for everyone involved, and shows that Marvel is dedicated to inclusivity and understands the power of positive, accurate representation in its films. It also falls in line with what Marvel did with Black Panther: hired a writer-director (Ryan Coogler) and cast of African-American and African descent for the film. Black Panther went on to earn Academy Award nominations for Best Picture, Best Costume Design, Best Production Design, Best Original Score, Best Original Song, Best Sound Editing, and Best Sound Mixing, ultimately taking home Oscars for Best Costume Design, Best Production Design, and Best Original Score. These wins proved how meaningful it is when a studio hires people of color to tell stories about people of color. We're confident that Cretton and co. can do the same type of incredible things with Shang-Chi. 
Now that Shang-Chi has a director, the next order of business is selecting an actor to take the lead role. We'll bet our bottom dollar that Steven Yeun (The Walking Dead), Lewis Tan (Deadpool 2, Into the Badlands), Ross Butler (13 Reasons Why), Charles Melton (Riverdale), and Henry Golding (Crazy Rich Asians, A Simple Favor) will soon emerge as contenders for the part. If not, we'll eat our hat. Scouts' honor. 
Shang-Chi doesn't yet have a set release date, but that announcement should come in the near future. Marvel Studios is about to wrap up the third phase of the MCU with Avengers: Endgame on April 26 and start paving the way for the fourth phase with Spider-Man: Far From Home on July 5. Being the super-secretive studio it is, Marvel hasn't come forward with concrete plans for the MCU after Endgame (outside of the fact that Far From Home will swing into theaters a few months after it does), but we do know that the new phase will include Black Panther and Doctor Strange sequels, a Black Widow solo movie, a film all about the Eternals, and now Shang-Chi. 
Check back with Looper for more details on Shang-Chi as additional information becomes available.