What Marvel wants you to forget about Hawkeye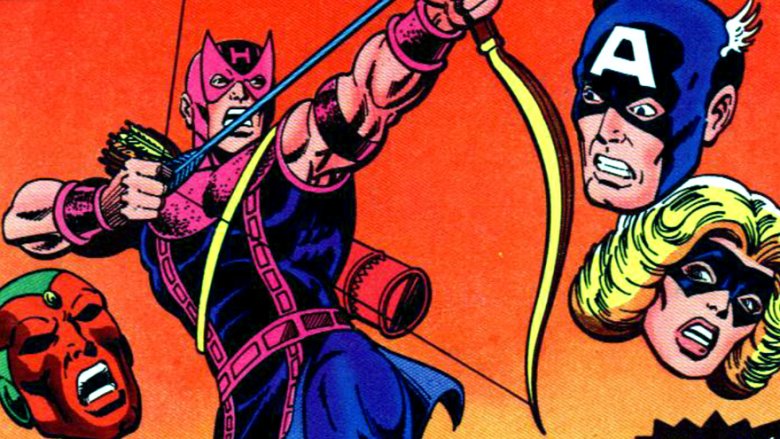 Every Avengers fan knows Hawkeye. He's the one with the bow and arrows! He may be a supporting character who'll never have a solo movie of his own, but as played by Jeremy Renner, he's a memorable presence and solid backup hero. He also has a largely-unrevealed history with Black Widow, which many fans took to be at least somewhat romantic until he was revealed to be a family man in Age of Ultron.
The Hawkeye of Marvel Comics, however, is a whole different guy. Movie Hawkeye is a career spy (and probably professional assassin) with a pretty serious demeanor and a stable life outside the Avengers. Comics Hawkeye has another career history, background, and personality. He may look the same, but even that is a relatively recent development. So for those who may not know him, here's an introduction to the Hawkeye that Marvel Studios would just as soon you forget.