Marvel Studios Developing Shang-Chi Feature For Phase 4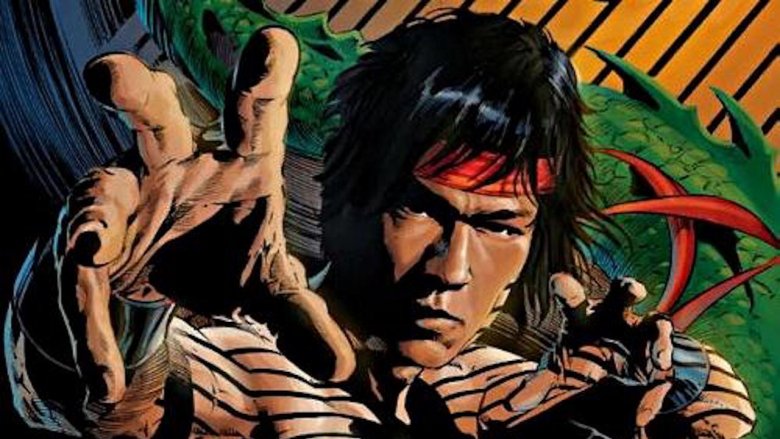 Marvel
The Master of Kung Fu is coming to the MCU.
Marvel Studios has fast-tracked a feature film based on the iconic character Shang-Chi for inclusion in Phase 4 of its ongoing cinematic universe. Chinese-American writer Dave Callaham has been tapped to pen the script, according to Deadline. 
Shang-Chi may not be a household name — yet — but he's been a mainstay in the pages of Marvel comics for decades. He first appeared in Special Marvel Edition #15 in 1973, and quickly gained enough popularity to warrant changing that book's title to Hands of Shang Chi: Master of Kung Fu only two issues later. 
One of only a few non-powered heroes to ever join the ranks of the Avengers, Shang-Chi was schooled in empty-handed combat by his father, the immortal villain Fu Manchu. Over the years, he has teamed up with a veritable who's-who of Marvel greats to deal with threats both terrestrial and interplanetary. To name only a few, he has had occasion to join forces with the likes of Daredevil, Iron Fist, Captain America, the Punisher, Wolverine, and Spider-Man (whom he was enlisted to train in the martial arts when Peter Parker's spider sense abandoned him). In the Marvel Universe, he is widely considered to be among the greatest — if not the greatest — unarmed combatants alive, more than capable of going toe-to-toe with powered opponents.
It appears that Marvel Studios learned a great deal from the blockbuster success of this year's Black Panther, which shocked nearly everyone by grossing more domestically than the long-awaited crossover Avengers: Infinity War (or, indeed, any MCU film to date). That film proved that a story featuring an African hero, crafted largely by black filmmakers and featuring a predominantly black cast, could resonate strongly with moviegoers of all stripes. With Panther gearing up to become Marvel's first effort to receive serious Academy Award consideration, the studio has apparently decided that there's no time like the present to go all-in on diversity, which is a perfectly awesome development; Deadline's report states that there are already a number of Asian-American actors being considered for the role of Shang-Chi.
Fans will recall that Marvel's television arm was widely seen as having missed an opportunity with the Netflix series Iron Fist, which cast white actor Finn Jones in the role of the superpowered martial artist. Although Iron Fist, AKA Danny Rand, was also white in the comics, the character's roots in Asian culture seemed to cry out for a bit of creative license in the casting department. All may have been forgiven if the series had been any good, but Jones struggled to find the right notes for the character, and Netflix canceled the series after only two seasons.
Marvel appears to be at once making up for that error and continuing what they started with Black Panther, presenting the story of an Asian hero informed by the unique viewpoints of Asian filmmakers, but capable of capturing the imagination of a wide cross-section of audiences — and with Callaham, they're definitely on the right track. The scribe has already gotten his feet wet in the superhero blockbuster world, co-writing the forthcoming Wonder Woman 1984 for DC and Warner Brothers; he's also been tapped to pen the sequel to Sony's animated flick Spider-Man: Into the Spider-Verse, which has earned rave reviews and seems poised to burn up the box office.
With the addition of Shang-Chi, Marvel's plans for Phase 4 of the MCU are starting to take on some form. Next year's Spider-Man: Far From Home will set things off, and sequels to Black Panther and 2016's Doctor Strange have been confirmed to be in the works, along with a long-overdue solo outing for Black Widow. A feature based on comic legend Jack Kirby's Eternals is also in development (which, incidentally, has tapped the studio's first Asian-American director in Chloe Zhao).
Since Marvel's features for 2019 are all slotted up, we can't expect Shang-Chi to hit screens until at least 2020, if not later. We'll be keeping an eye out for any and all developments, so stay tuned, true believers. Excelsior!