Superheroes Lift Hollywood To Record-Breaking 2018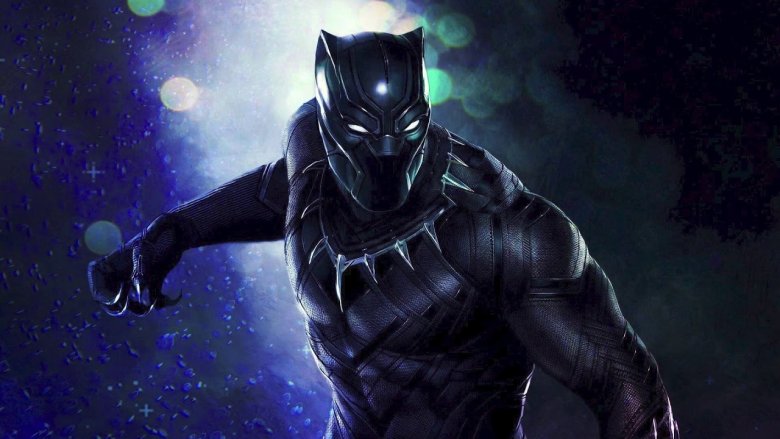 In 2018, superheroes didn't just fly high at the box office — they dominated it.
Thanks in large part to heroic efforts from Marvel Studios, Warner Brothers, and Fox, Hollywood is on the precipice of its single biggest year in history. With just over two weeks left, box office receipts have surpassed $11 billion dollars, according to The Hollywood Reporter.
The news is all the more startling for the fact that, for the first time since 2014, we aren't getting a new Star Wars feature to close out the year. 2018 is currently running 6% ahead of the revenue recorded in 2016, when year-end offerings like Doctor Strange and Rogue One: A Star Wars Story helped Tinseltown to its previous best year ever, topping out at $11.4 billion dollars.
This year's haul was bolstered immensely by the performances of February's Black Panther and April's Avengers: Infinity War, which combined to score nearly $1.4 billion dollars at the domestic box office alone. Those flicks were the year's #1 and #2 box office champs, respectively; superhero sagas also placed two more entries within the top five, with Disney and Pixar's The Incredibles 2 (with $608 million dollars) at #3, and Fox and Marvel's Deadpool 2 (with a $318 million dollar take) at #5. The #4 spot was claimed by Universal's Jurassic World: Fallen Kingdom with a $416 million dollar domestic gross. Also significant players: horror features A Quiet Place ($188 million dollars domestic) and Halloween (with a $159 million dollar take).
2016's record-setting haul is guaranteed to be smashed by year's end. Still on tap are four features that are certain to rake in beaucoup box office bucks: Sony's animated feature Spider-Man: Into the Spider-Verse (December 14), Disney's Mary Poppins Returns (December 19), Warner Brothers' DC Extended Universe entry Aquaman, and Paramount's Transformers spin-off Bumblebee (both opening on December 21).
It should be noted that 2018 constituted a display of utter dominance by Disney, owners of Marvel Studios, Pixar, Lucasfilm, and all the money in our wallets. The Hollywood Reporter states that the House of Mouse accounted for an eye-popping 27% of domestic box office revenue, north of $1 billion dollars ahead of closest competitor Universal. When overseas gross is accounted for, Disney has breached the $7 billion dollar mark on the year, only the second time this has been accomplished by any studio (and, as you may have guessed, they also did it first). With their looming acquisition of Fox and the impending debut of streaming service Disney+, we are undoubtedly looking at the ascendance of an entertainment juggernaut the likes of which the world has simply never seen before.
This year's record-smashing box office blows king-sized holes in the oft-repeated, seldom-backed-up notion that "superhero fatigue" is an actual phenomenon in any measurable sense. The comic-based blockbusters of 2018 grappled with mature, complex themes (Black Panther), engaged in Herculean feats of crossover storytelling (Avengers: Infinity War), and proved that R-rated superheroic hilarity is here to stay (Deadpool 2). We've come a long way from the baby steps of the turn of the millennium, when the X-Men series and Sam Raimi's Spider-Man trilogy laid down the blueprint for the modern superhero movie. These days, audiences want and expect their superpowered tentpole flicks to bring far more than just mindless, popcorn entertainment to the table, and 2018's offerings delivered in spades.
This is not to say, however, that the new record should be expected to stand for very long. Coming next year are a fresh batch of MCU entries: Captain Marvel in March (Marvel's first female-led movie), Avengers: Endgame in April (which should easily match or exceed Infinity War's take) and Spider-Man: Far From Home in July (Marvel Studios' second solo vehicle for their most popular character). Other heroic offerings on tap are Warner Brothers' Shazam! and Fox Studios' Dark Phoenix and New Mutants.
2019 is also shaping up to be a year in which the horror renaissance will continue. Coming next year is Us, Jordan Peele's follow-up to Get Out; M. Night Shyamalan's Glass, the sequel to 2017's Split; and the highly-anticipated It: Chapter Two, the sequel to the highest-grossing horror film of all time.
Oh, and also appearing around Christmas time will be a little picture called Star Wars: Episode IX, which has yet to make its subtitle public. All of which is to say that if you think this year's box office numbers are amazing, just wait 'til this time next year, when we're virtually certain to be reporting that the record has been destroyed yet again.