The Real Reason Transformers: The Last Knight Flopped At The Box Office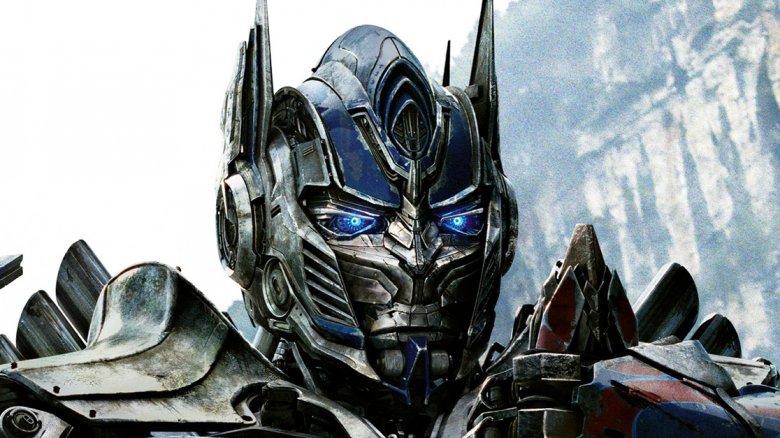 Transformers: The Last Knight posted a franchise-low $69.1 million domestic opening over its five-day initial release, a huge disappointment for the fifth film in the long-running series. While $69.1 million was still good to win a weekend in which it was the only new wide release, it's a huge blow for Paramount, who shelled out an estimated $217 million plus marketing.
The Last Knight is the latest in a series of huge blockbusters to fall below expectations this summer, a worrisome trend that's sure to have a ripple effect throughout Hollywood. It wasn't exactly a surprise, however; in fact, there were a number of early warning signs. Here's the real reason Transformers: The Last Knight had a clunky opening at the domestic box office.  
People are tired of sequels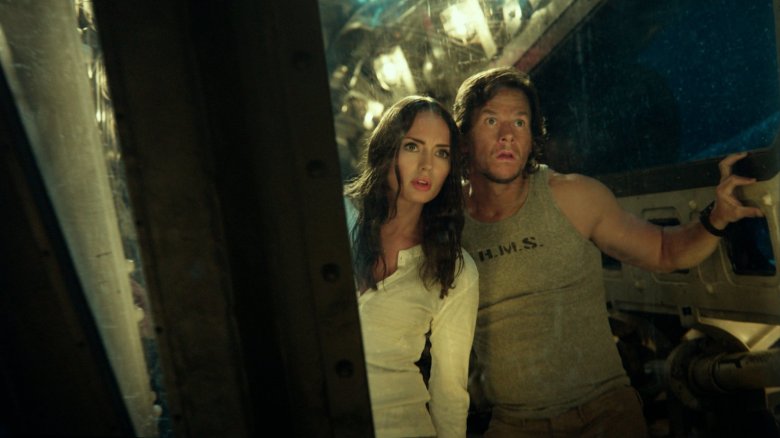 They still make money, but audiences seem to be getting tired of sequels, reboots, and remakes. Badly reviewed films like Baywatch, The Mummy, and Pirates of the Caribbean: Dead Men Tell No Tales have struggled to find an audience domestically, and even critical favorites like Alien: Covenant have fallen flat at the box office.
Transformers: The Last Knight isn't just your average sequel, either. It's the fifth in a franchise that currently shows no signs of slowing down, with over a dozen more movies planned. While the first film didn't present the most original of ideas, it was more concerned with good old-fashioned robot-punching action than building an epic saga, and the sequels have lumbered under the weight of an increasingly silly story.
This isn't to say sequels are going away anytime soon—or even that audiences would really want them to. Filmgoers have had a love/hate relationship with franchises for decades. But when the movies stop telling compelling stories, people tune out. The Transformers franchise brings viewers spectacle over story, but as the spectacle starts to become familiar and the story isn't there, viewers are turning away—and they have more entertainment options than ever.
The franchise has been going downhill domestically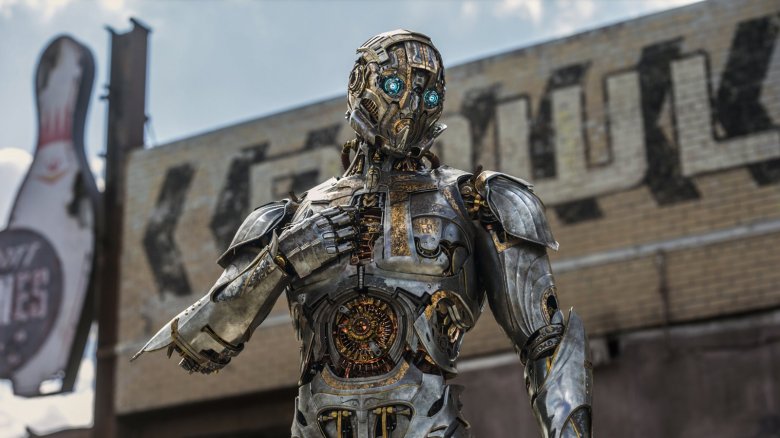 A soft domestic opening for Transformers: The Last Knight isn't all that surprising if you look at the history of the franchise at the box office. The first film opened strong in 2007, earning $70.5 million in its opening weekend on its way to a $319 million domestic gross. Revenge of the Fallen surpassed it, earned $108.9 million in its opening weekend as part of an eventual $402 million domestic gross. That film also managed to improve on the original's worldwide total, earning $434 million compared to $390 million.
Dark of the Moon, though, started to see a domestic slide, countered with a huge worldwide increase. The film had a strong opening with $115.8 million, but fell in following weeks on its way to a domestic total of $352 million. The film made up for it, though, with a $771 million international gross, making it the first in the franchise to earn over $1 billion. Age of Extinction followed a similar pattern, opening with $100 million and a $254 million domestic total but adding $858 million at the international box office.
The Last Knight now owns the title for the franchise's lowest domestic opening, and Paramount is left hoping that the international box office will continue to shore up Transformers' falling fortunes.
Reviews may finally be starting to play a role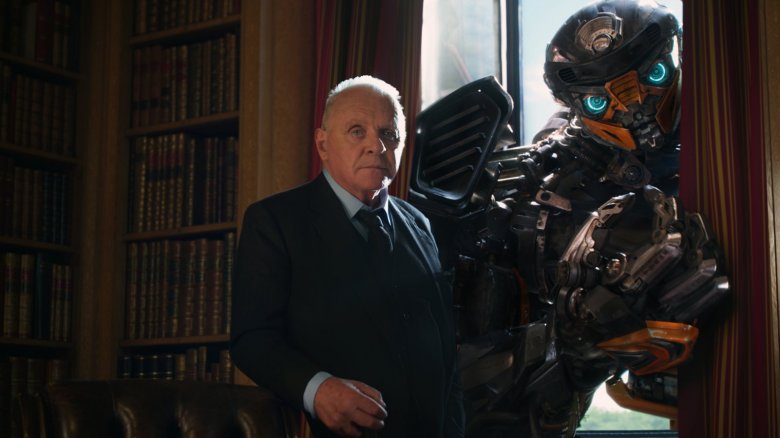 The Transformers franchise has never been a hit with critics, but the reviews for The Last Knight are particularly dismal. The film currently has the lowest Rotten Tomatoes rating for any movie in the franchise at just 15 percent, with reviewers criticizing it for having a thin and confusing plot and noisily incoherent action sequences. 
Historically, reviews haven't mattered much for Transformers, as the franchise's top-rated movie was the first at 57 percent. Since then, it's been all downhill, with Dark of the Moon pulling second place with 35 percent and Revenge of the Fallen and Age of Extinction both falling under 20 percent.
Early box office tracking is often knocked down severely after negative reviews are released, and it sees a huge jump (as in the case of Wonder Woman) when a movie gets positive reviews. Some studios are even resorting to holding the review embargo until showings actually begin in an effort to save their opening day—exactly what Paramount did with The Last Knight. (Reviews were released on Tuesday at 7PM, the same time previews started.) A decade of critical disapproval may have finally started taking its toll.
Even the franchise's most loyal fans may be getting tired of it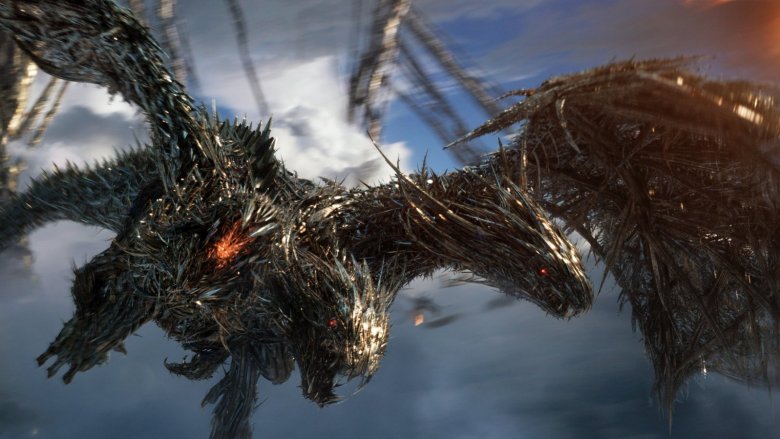 Transformers has counted on audience support to get past its negative critical reviews, but The Last Knight seems to be slipping on this front, too. The movie currently holds just a 5.3 out of 10 on IMDb's user ratings, the lowest of the franchise thus far. (The first film holds a 7.1, while the second holds a 6.0, the third holds a 6.3, and the fourth holds a 5.7.) It also received a B+ CinemaScore from audiences, as compared to the original and Dark of the Moon's A and Age of Extinction's A-. (Revenge of the Fallen also earned a B+.) 
There is one signifier hinting that audiences were still fans of the film, with the movie earning a 58 percent audience score on Rotten Tomatoes, the highest for the franchise since the original. Overall, however, it looks like audiences may be starting to tire of the robotic big screen adventures. While Transformers still holds many loyal fans, the franchise is showing its age.
The summer box office is down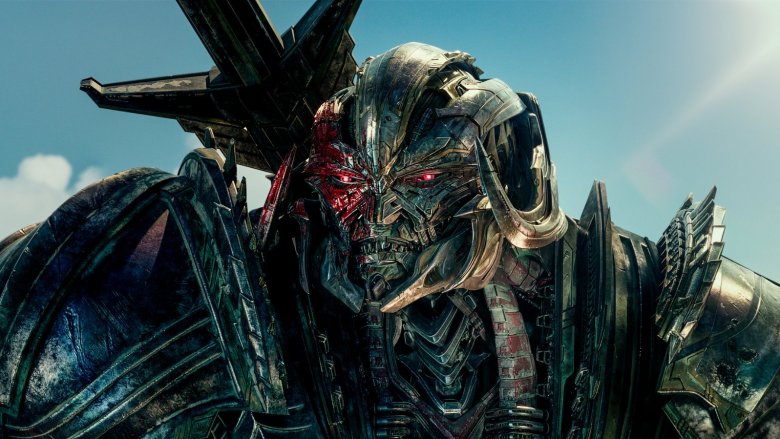 This summer has seen two wildly successful movies thus far: Guardians of the Galaxy Vol. 2 and Wonder Woman. Other than that, it's been flop after flop, with Pirates of the Caribbean: Dead Men Tell No Tales, The Mummy, Baywatch, and more failing to meet expectations or just flat-out flopping entirely. The first four weeks of the summer box office were down nine percent from an already disappointing 2016, and it's likely to get worse from here. 
There are a few reasons for this, including audiences tiring of sequels and reboots, or just being overwhelmed with big-budget blockbusters. Streaming services also have an impact, with buzzy new TV and movie releases available at home, lessening the need for a night out at the theater. Although hits are still clearly possible, it's tough for a movie with negative reviews and unimpressed fans to cut through a crowded field. For The Last Knight, an already chilly box office proved inhospitable to another ill-reviewed action film.
Lack of social media buzz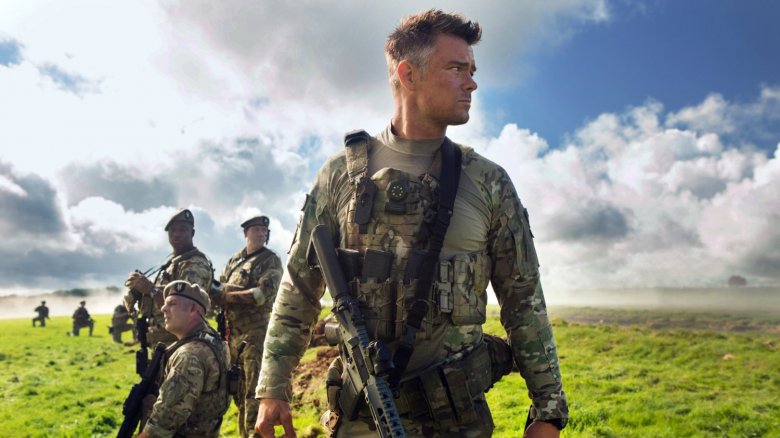 Reviews can make or break a film, but social media buzz has just about as much effect. Word of mouth is extremely important for making audiences aware of a movie; without it, new releases simply fly under the radar.
The Last Knight obviously hasn't gone unnoticed, but its release hasn't had much of an impact with viewers online. In the week before its release, the movie only garnered 29,000 conversations on social media, compared to 93,000 for Spider-Man: Homecoming and 33,000 for Black Panther—two features that are still weeks and months ahead of release, respectively. While Black Panther was buoyed by a recent trailer release, falling this far behind a movie that isn't even due out until next year is a huge sign that audiences just weren't talking about The Last Knight.
The advertising has been confusing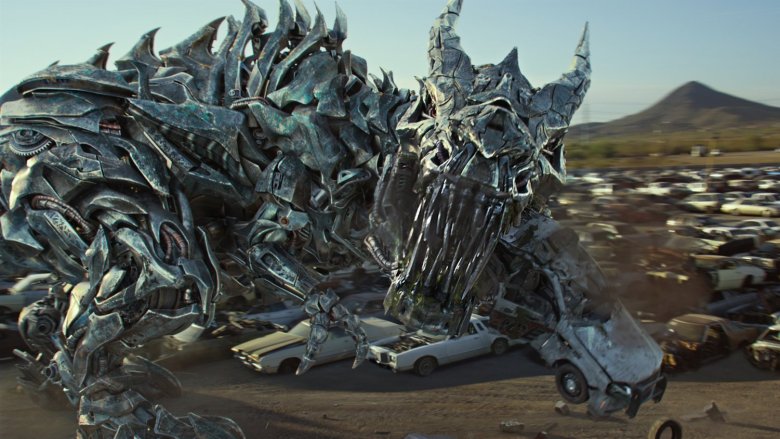 Transformers: The Last Knight had a significant marketing push, including trailers, TV spots, and merchandising, but it seems to have failed, at least on the domestic front. This can at least partially be attributed to the fact that the advertising for the movie was confusing, failing to pull in fans of the franchise while also alienating potential new viewers.
The Last Knight promised to redefine the franchise by exposing the hidden history of Transformers on Earth, a lofty goal that resulted in trailers featuring a lot of heavy exposition stuffed into a short spot—and alienating existing fans of the franchise, who come for the explosions over the increasingly complicated backstory. On the flip side, the trailers also went heavy on said explosions, failing to differentiate themselves from trailers for every other Transformers movie—and the increasing number of other blockbusters being advertised.
Fans of action blockbusters have a lot of other options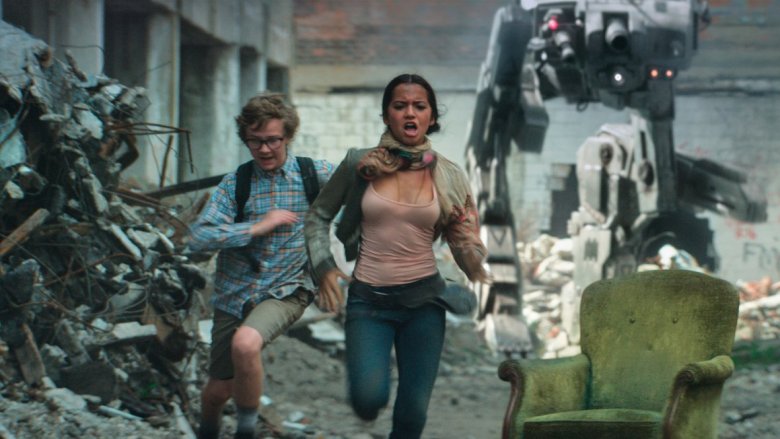 Blockbuster fare has become increasingly action-heavy in recent years, and someone looking to go to the theater to see some CGI-enhanced ass-kicking has a number of options to choose from, including superhero movies like Guardians of the Galaxy Vol. 2, Wonder Woman, and the upcoming Spider-Man: Homecoming as well as more innovative films like Baby Driver and Logan Lucky. Many of these movies have better reviews and more buzz than The Last Knight, and with so many other action blockbusters to choose from, there aren't as many reasons to head out to a badly reviewed CGI extravaganza.
The worldwide box office could be its knight in shining armor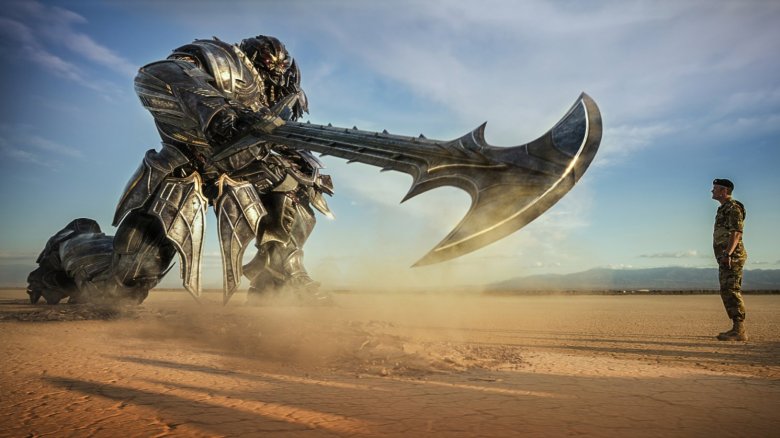 As previously mentioned, The Last Knight is putting a lot of faith in the international box office to save it. The film saw a strong worldwide box office performance in its opening weekend, pulling in $196 million in 42 territories, including $123.4 million in China. The movie's international appeal should keep it on top of the international box office for at least another week, with its first big competition coming with the release of Spider-Man: Homecoming in July. Still, with its high budget and its flailing domestic performance, The Last Knight will have to do big business internationally in order to wind up profitable for Paramount.
Even if The Last Knight does end up making up its budget overseas, its domestic performance could end up having an effect on the future of the Transformers franchise—which is currently in flux, with Michael Bay insisting The Last Knight will mark his last turn as director and star Mark Wahlberg likely to depart as well. A reboot can be good for the franchise, but it may be difficult for filmmakers to find a way to maintain the essence of the original while still telling a new story. Paramount has too much invested in the Transformers movies to stop now, but their future has never seemed more uncertain.