Why Aquaman Will Blow You Away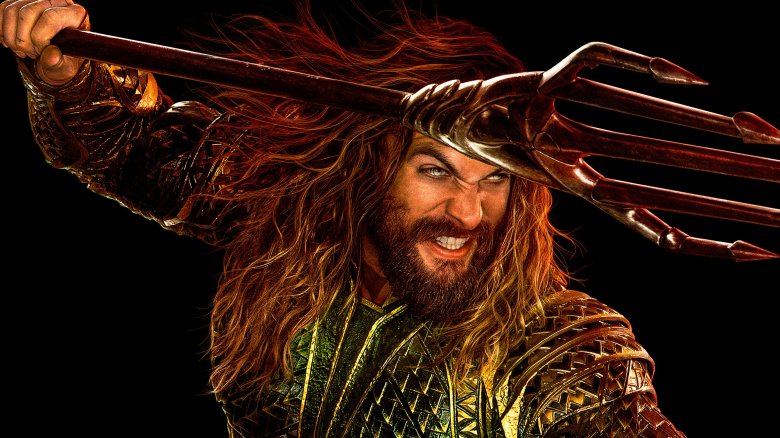 Aquaman isn't scheduled to arrive in theaters until December 21, 2018, but it's never too early to be excited for the next installment in the DC Extended Universe. While the DCEU hasn't exactly been off to a great start and still faces some problems (with the exception of Wonder Woman, which made a huge splash and has enjoyed critical acclaim as well as robust box office receipts), Aquaman could prove to be another success for many reasons. 
There's no denying that many of the films in the shared universe have been met with criticism — and have been arguably hurt by the creative turmoil behind the scenes at Warner Bros. — and it's easy to understand why some might argue that the future of the franchise doesn't exactly look hopeful. However, Aquaman is poised to change all that. After Jason Momoa's take on the character was introduced briefly in Batman v Superman: Dawn of Justice and made his official debut in Justice League, Aquaman will prove that it's a must-see for many reasons. Here's why Aquaman will blow you away.
A well-liked star — and a landmark change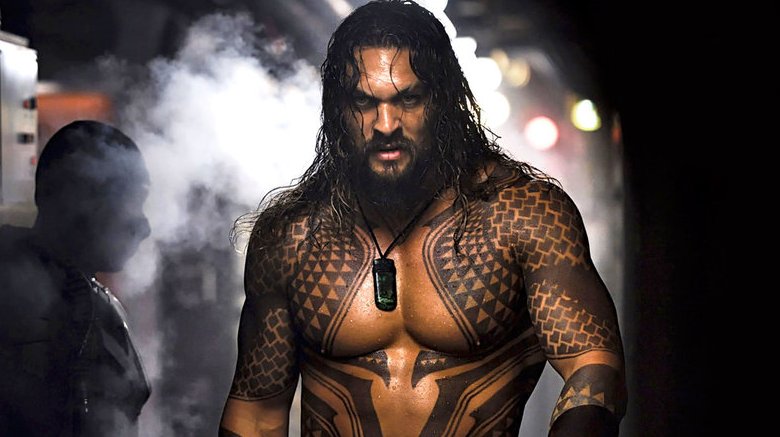 Prior to joining the DCEU, Jason Momoa was probably best known for his role on Game of Thrones, but to the larger audience, he'll now be known as a superhero. Momoa will also be the DCEU's first man of color (he's half white and half Native Hawaiian) to lead his own film. This is important because the DCEU, while attempting to expand their shared universe, has largely lacked in diversity and inclusion. 
Although Wonder Woman saw DC releasing the first female-led superhero movie, every leading character in the franchise leading up to Aquaman has been white, and the fact that Momoa is the first to open that door within the DCEU is extremely important and should be acknowledged. His performance as Arthur Curry will allow audiences to see someone other than a white man being a hero and saving the day — and, hopefully, being presented as a three-dimensional character. Representation matters, and Momoa's casting allows the DCEU films to more accurately represent what our world looks like beyond the usual homogeneity that has plagued too many other films — within the superhero genre and beyond.
James Wan's directing style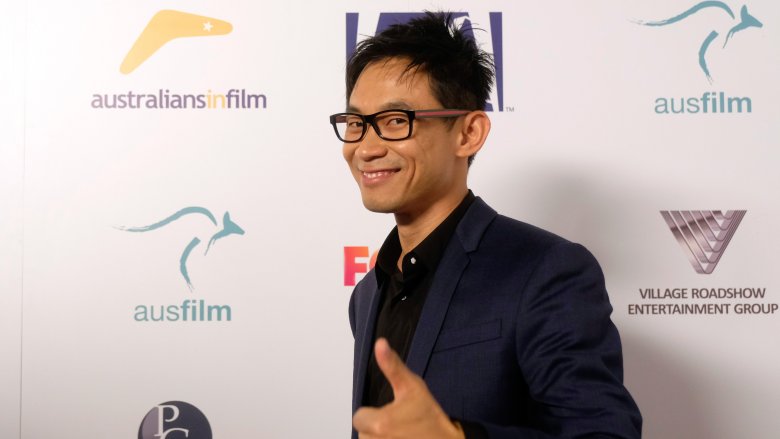 Getty Images
Besides having a leading man of color, James Wan, who is of Malaysian and Chinese descent, is directing the film, making him the first man of color to helm a DCEU movie. But outside this inclusion, Wan, who's best known for The Conjuring movies, Insidious, and Furious 7, has a distinct directing style that ensures Aquaman will be worth watching.
Wan has always had a flair for thrilling sequences that only amplify the story and the feelings of the audience. He elevates his films by using specific techniques that allow the viewer to experience the film — sometimes subtly, sometimes viscerally. For The Conjuring, for example, Wan used a more muted and dim palette, while Furious 7 is much brighter, with crisper cinematography to highlight its technical aspects and hard-hitting action. This speaks to the differences between both movies, and with Aquaman, Wan will bring his own spin and style, giving fans something we haven't yet seen within the DCEU. He also has the added bonus of being able to work in an entirely new setting with Atlantis, an underwater kingdom we saw only briefly in Justice League.
Mera comes into her own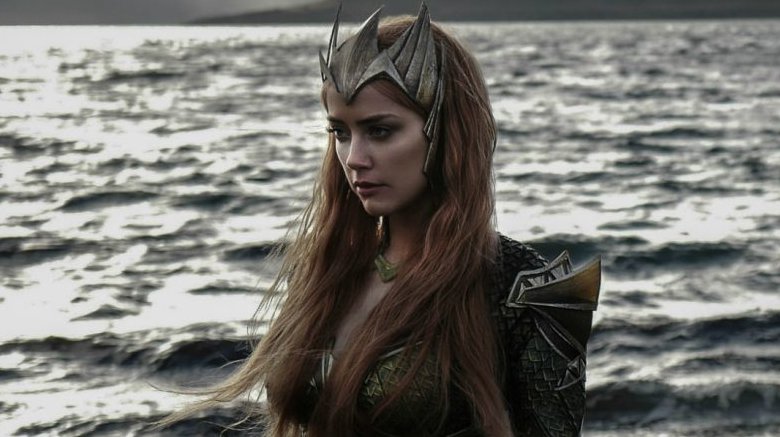 Supporting female characters are usually underutilized within the DCEU films — always a shame, because the DC Comics women are leading ladies in their own right, and should be more central to the movies' narratives. Based on behind-the-scenes pictures depicting Amber Heard in costume, it looks like she'll be a big part of the action, and thankfully Mera, who is also Aquaman's love interest, will be central to the film's plot. 
For one, Mera will try to "convince [King Nereus, who plays Mera's father] to join the right side." We can conclude that if there are warring factions, then as the princess of Atlantis, Mera will more than likely be at the forefront of all the drama between the different sides. She'll potentially use diplomacy to help sort things out and, later, her own physical skills on land. Mera is a very central character to Aquaman's story in the comics, and there's no doubt that she needs to be front and center in the film adaptation as well.      
A new path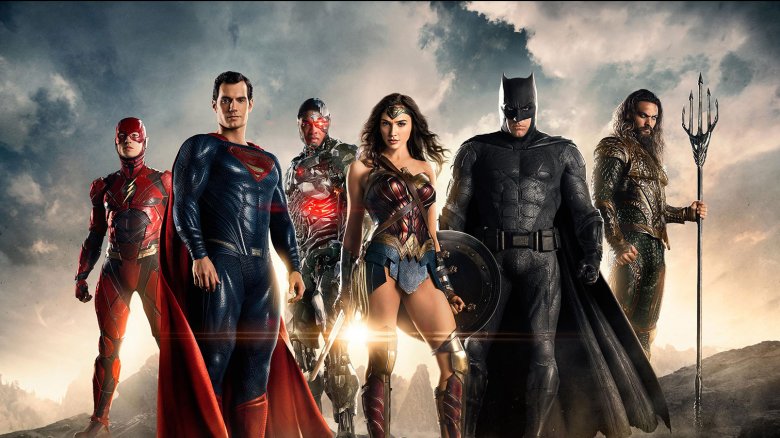 One of the positives of the individual Justice League members getting their own solo films is that Batman or Superman won't be the primary focus. They've long been DC and Warner Bros.' go-to superheroes when it comes to the big screen, but choosing to focus on other characters is better for fans looking for something fresh and new characters to take part in live-action adaptations. 
Aquaman won't feature any of the Justice League members in a major role — although there's always room for a cameo or two — and so the spotlight won't be taken from Jason Momoa's Arthur. Often, including other popular characters distracts from the protagonist's journey. Aquaman's plot seems very personal, so it only makes sense that he wouldn't seek out the help of the team members he just met — and just as importantly, Momoa is worthy of being seen on the big screen without being held back by other characters. It'll keep the sole focus on him, where it belongs, allowing the audience to get to know Aquaman and his world a lot better.
Geoff Johns is involved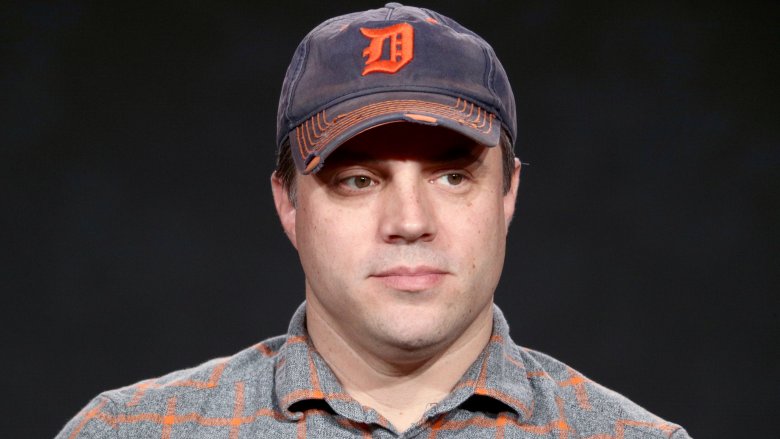 Getty Images
Geoff Johns has become the unofficial face of DC. He's written for DCTV shows such as Arrow and The Flash and will be writing an episode of DC All Access' newest show, Titans. He's also no stranger to writing comic books, which means he knows the DC characters inside and out. That's why it's exciting that he's credited with helping to provide the story that shaped Aquaman. 
While he may not have written anything directly, helping to develop the story for the film is just as important. No doubt Johns provided the outline for the plot, the characters involved, and how it all would play out. There are definitely some changes — for example, King Nereus is no longer Mera's fiancé, as he was during DC's New 52 run. And since nothing ever translates exactly from page to screen, Johns understands that despite the changes, it's most important for the story to stay true to the core of the characters. He's climbed the DC Comics and Warner Bros. ladder, and whenever his name is attached to something, we can expect that it'll at least be worthwhile.
A villain with history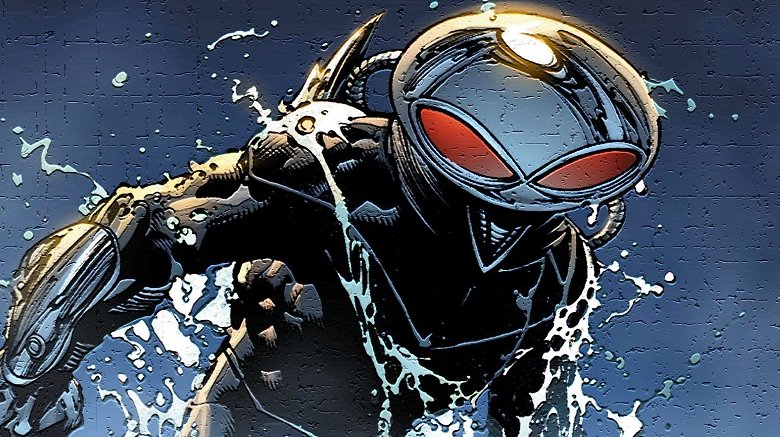 Sometimes, there's nothing like a good revenge plot to kick the movie into high gear. Director James Wan certainly thinks so — speaking to USA Today, he hinted at a meaty arc for Aquaman villain Black Manta, calling his actions "very primal, that classic revenge story. I love the simplicity of that human drive."  
There have been a few variations on Black Manta's backstory in the comics, but two things that always seem to remain the same are his hunger for revenge and his plan to take control over Atlantis and the rest of the sea. While there's no concrete information about which version of the character the movie will use, Black Manta stands as the longest-running villain in Aquaman's mythos, so there'll be plenty of material to pull from. He first made his appearance in Aquaman #35 in 1967 and is one of the most recognizable villains to DC Comics fans. Black Manta is essentially what the Joker is to Batman and what Reverse-Flash is to the Flash, and the opportunity to see him battle Aquaman onscreen will be more than worthwhile.
A stellar supporting cast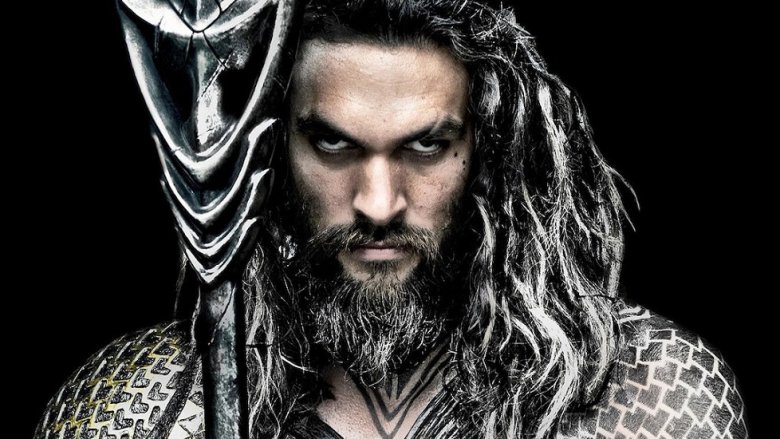 From Nicole Kidman and Willem Dafoe to Patrick Wilson and Yahya Abdul-Mateen II, Aquaman is full of great actors ready to bring their A-game to their supporting roles. Kidman and Dafoe, who've recently earned acclaim for their roles in Big Little Lies and The Florida Project, respectively, have been delivering powerhouse performances for years, so there's no question they'll bring nuance to their roles as Queen Atlanna and Nuidis Vulko. Dafoe is most known to comic book movie fans as Green Goblin from Sam Raimi's Spider-Man films, so it'll be fun to see him take on a different kind of comic book character. 
Abdul-Mateen is playing the villain Black Manta. A relative unknown to mainstream audiences, the actor is probably best known for his work in Netflix's The Get Down. He has a strong screen presence, even turning a minor role in The Greatest Showman into a scene-stealing opportunity. Finally, Patrick Wilson put in a Golden Globes-nominated performance in the Fargo TV series, and those dramatic abilities should be showcased in his role as Orm, Aquaman's half-brother — and the "main antagonist in this film," according to James Wan. All in all, the supporting cast is tremendous, and the various experiences and versatility of the actors should add extra heft to Aquaman.
It won't be an origin story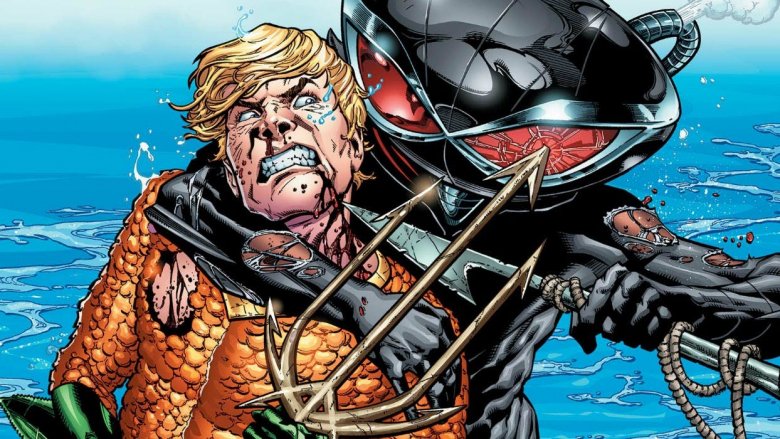 Sometimes, it's okay not to give audiences an origin story. Given the fact that Aquaman has already been introduced in previous films, it would be somewhat counterproductive if his first solo outing is used to show audiences how Arthur gained any of his abilities. Aquaman will no doubt touch on certain aspects of his history — more than likely a flashback involving his childhood — but the origin won't be central to the narrative itself. This is refreshing because it leaves more time for other, more important, parts of the story. Without being tied down to an origin, Aquaman can focus more on his relationship with his parents, as well as the relationship between Black Manta and Aquaman. 
Still, fans of superhero movie beginnings have at least one important origin to look forward to in Aquaman. We're likely to witness the start of the romance between Aquaman and Mera — something which is central to the relationship between the characters in the comics, and looks to play a decent-sized role in the film.
Super effects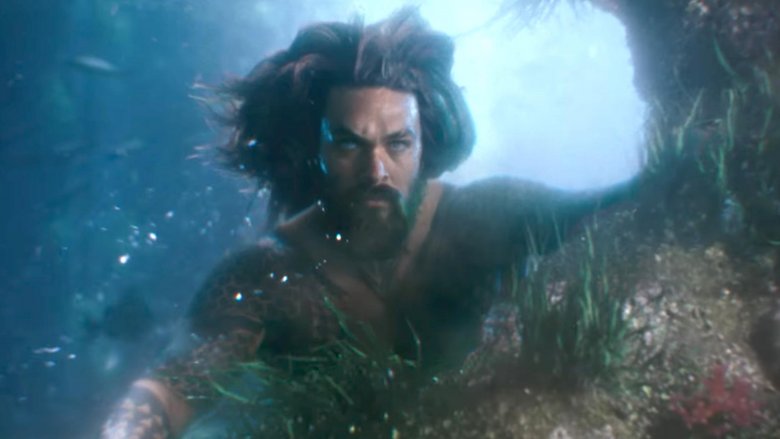 James Wan's skill as a director has already been discussed, but his eye for a thrilling set piece adds another component worth anticipating in Aquaman. As Wan recently displayed in Furious 7, he knows how to deliver fantastic special effects and action sequences — and we can expect Aquaman to be just as good on that front, if not better. 
Warner Bros. has given the film a large enough budget to endow the movie with wonderful CGI and special effects that will be unlike anything we've seen before in the DCEU. Since Arthur was raised in the kingdom of Atlantis, Aquaman will more than likely have just as many scenes underwater as there are on land. Water can be a tricky thing to deal with, especially onscreen, but Wan's track record suggests he'll be able to pull it off. Besides just the setting, the special effects for the action sequences should be off the charts, adding to Aquaman's visual impact.
A tone all its own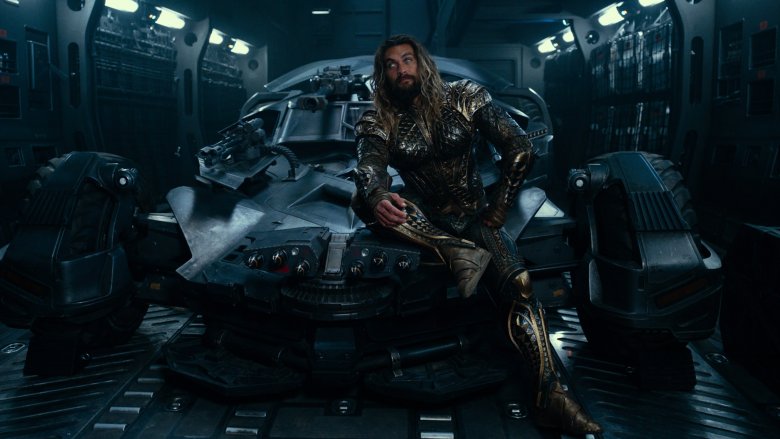 It's no secret that Man of Steel and Batman v Superman: Dawn of Justice have been criticized by many for being excessively dark and somewhat stripping the hope from the world these superheroes dwell in. We've already seen how much fun a character Aquaman can be thanks to Justice League, during which he seemed to have the ability to carry a lightness even in the film's darker moments. 
Unlike the aforementioned films, Aquaman will be more light-hearted and not as broody as its counterparts. Tone matters in films about superheroes — too dark and it risks alienating people; too light, and it comes off as too campy. Given the nature of Aquaman's personality, it's safe to say Wan will be able to strike a balance in tone that will stay true to the spirit of the character. Speaking with IGN, Wan said he thinks "Aquaman is a character that a lot of people have made fun of over the years, and I just think it's fun to actually show a really different, cool, badass side to this character. But at the same time, let's not forget to have fun with it."