Resident Evil Village: How Long Does It Take To Beat?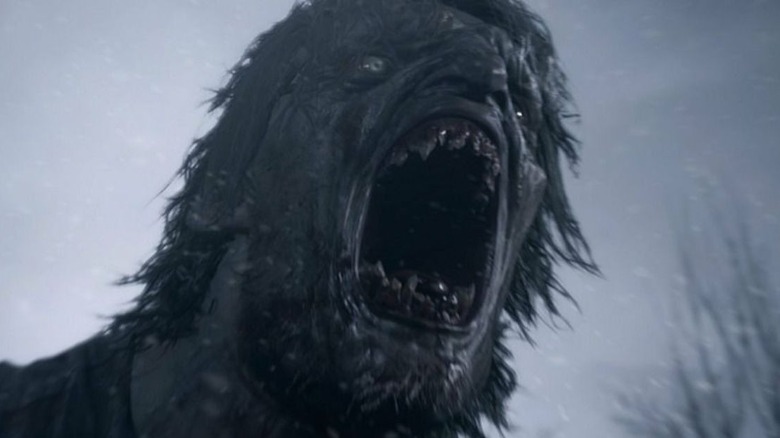 "Resident Evil Village" has finally arrived, letting players explore the titular village and hopefully get chased by a tall vampire lady. Critic reviews have already dropped for the brand new horror adventure, and reactions have been generally positive across the board. It seems as though Ethan Winters' latest exploits have "Resident Evil" fans and newcomers alike pleased with the latest entry. 
"Village" was originally supposed to arrive with the multiplayer game "Resident Evil: Re:Verse," but its release has been delayed to later this summer. Even so, the new game has plenty of scares to keep you busy. "Resident Evil Village" features new monsters, like Lycans and Witches, as well as some familiar faces, like Chris Redfield. With all of that in mind, you may be wondering how long it will take for you to beat the latest installment.
Of course, the "Resident Evil" games typically aren't terribly long endeavors. For instance, "Resident Evil 7" took around 9 hours to beat and the recent remakes of "RE 2" and "RE 3" took around 8 and 6 hours, respectively.
A dozen hours of scares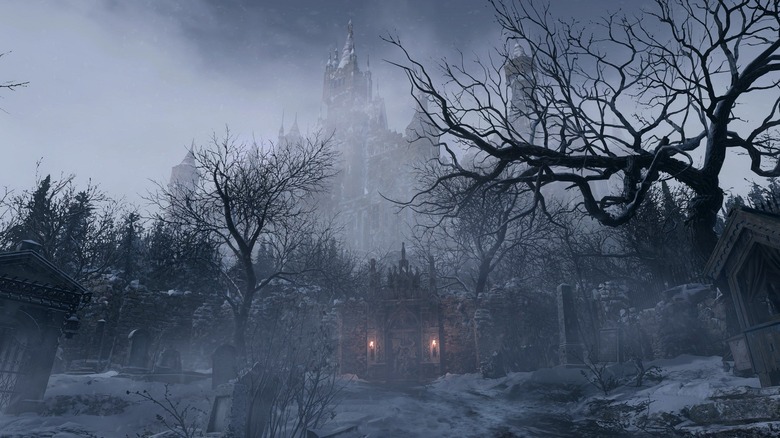 According to multiple reviews of "Resident Evil Village," the game takes 12 hours or less to beat, depending on your chosen difficulty level and the amount of side content you check out. In TheGamer's review, Jade King wrote, "The campaign isn't too long, coming in at roughly 10-12 hours after hoovering up the majority of collectibles."
Over on GameSpot, critic Phil Hornshaw spent about 12 hours playing "Resident Evil Village," and that amount included spending a bit of time with the game's Mercenaries mode. In IGN's review, Tristan Ogilvie described a slightly shorter runtime: "Delving into the darkest corners of 'Village's' world and uncovering the real reason these fairytale freaks have come into existence in the present day made for a compelling mystery that hooked me throughout my 10-hour playthrough."
It's also important to note that "Resident Evil" games are typically meant to be played through more than once, so players can easily get more than just 12 hours out of this game. The Washington Post's Gene Park wrote, "I'm about to start my 5th run. ['Resident Evil Village'] is maximized for replay potential. And guess what: I found a new puzzle area I never even found before the last time."