Underrated Crime Movies You Need To Watch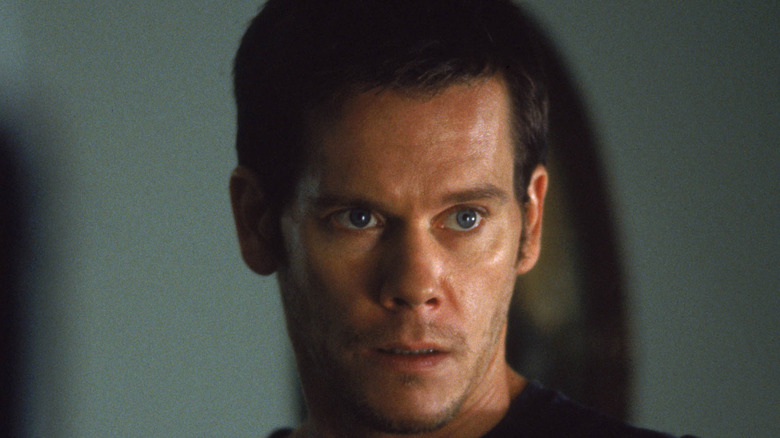 Artisan Entertainment
Given the number of great crime films that come out every year, it's not easy for viewers and genre fans to keep up. Between critically favored flicks and box office successes, there are a lot of good movies that are quickly forgotten without ever receiving the proper attention they deserve. It also happens that sometimes the praise from critics isn't enough to make them popular among a larger audience — while other times, crowd favorites get snubbed by critics undeservedly.
Thankfully, lists like this one serve the purpose of letting people know about those underrated gems that go unnoticed or only become well-liked and better known after some time passes. There are plenty of cult classics and understated crime flicks that you might not have seen — maybe you even planned to but never got around to them. Luckily, we're here to tell you which ones you should definitely watch and why.
Kill the Irishman (2011)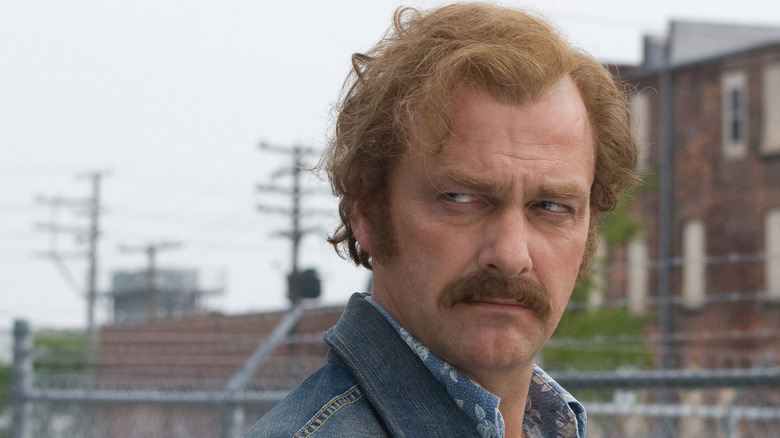 Anchor Bay Films
Jonathan Hensleigh's gangster movie "Kill The Irishman" might not be in the company of such classics as Francis Ford Coppola's "The Godfather," Martin Scorsese's "Goodfellas," or Brian De Palma's "Scarface," but it definitely deserves an honorable mention in the subgenre. Despite mixed reviews from critics and a terrible box office performance, there's a lot to like about "Kill The Irishman." First and foremost, a gritty and memorable act from Ray Stevenson, who plays the lead Danny Greene alongside such Hollywood legends as Christopher Walken, Val Kilmer, and Vincent D'Onofrio.
The biopic is based on Rick Porrello's book, "To Kill the Irishman: The War that Crippled the Mafia," which is about the life of the infamous Irish-American mob figure, Danny Greene. The film portrays his rise and fall in the 1970s after he was released from prison and went to war against the Cleveland Mafia to take over control — essentially causing the demise of the criminal organization. The plot might be more straightforward than what genre fans are used to, but the film undoubtedly delivers some vicious fun in its 106 mins runtime.
The Salton Sea (2002)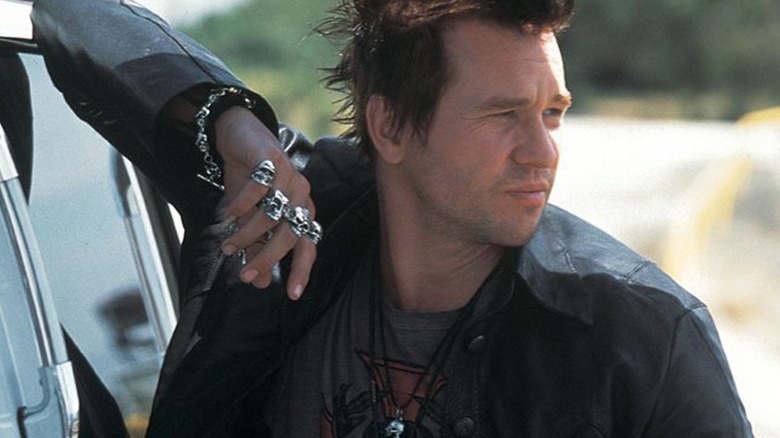 Warner Bros.
D.J. Caruso's 2002 crime drama, "The Salton Sea," isn't among those often-cited movies in Val Kilmer's filmography. There's a reason for that: It's nothing like his hit flicks such as "Top Gun," "Tombstone," or even "Heat." It's a very specific movie with a neo-noir vibe and some witty dialogue, which vaguely evokes the early works of Quentin Tarantino and Guy Ritchie in its first half. Although it never can live up to their celebrated classics, "The Salton Sea" undeniably has style. Caruso knew how to depict petty criminals and make them look more appealing than they might have been on paper. Of course, it helped a lot that he cast such talented actors as Val Kilmer, Vincent D'Onofrio, Luis Guzmán, and Peter Sarsgaard.
The plot follows Danny Parker (Kilmer), a former trumpet player who is now a speed freak and an FBI informant working undercover. Parker has been living a double life for way too long — he's so immersed in a world of drug users that he starts feeling like he's losing his true identity. In particular, he's trying to set up a meth deal with the infamous psychopath drug dealer, Pooh Bear (D'Onofrio). Little do we know, he's on a personal mission to take Bear and his men out in hope of finding absolution and peace for what they've done to him in the past.
Chained (2012)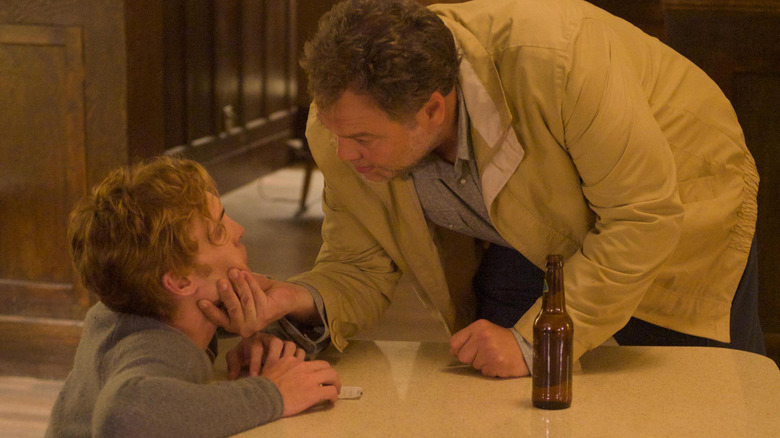 Anchor Bay Films
The popularity of the serial killer subgenre rose significantly in the last two decades or so. That meant filmmakers had to come up with original ideas if they wanted to stand out. Jennifer Lynch's "Chained" mixed psychological horror and crime in an attempt to do just that. The film depicts a serial killer named Bob (a terrifyingly effective performance from Vincent D'Onofrio) who abducts, rapes, and murders women in his home. Chillingly, he disguises himself as a taxi driver to select and kidnap victims. 
One day, Bob chooses a young mother and her 9-year-old son, Tim (Evan Bird). After killing the woman, he decides to keep the boy alive because he has a plan. He chains the child to a wall, forces him to do house chores, and makes him bury his victims after he's done with them. Bob also begins teaching him human anatomy to turn him into a serial killer. He uses different methods to manipulate the boy, which works well for a while until the day comes when the child is supposed to kill his first victim. Instead, he begins to bond with the girl, and his dark life takes an unexpected turn.
"Chained" was only released direct-to-video and received a modest 68% score on Rotten Tomatoes. Nevertheless, it offered a unique take on the genre with absolutely stellar performances. Apart from its slightly disappointing and abrupt ending, it's a gory, thrilling, and suspenseful flick that genre fans can definitely appreciate.
New Jack City (1991)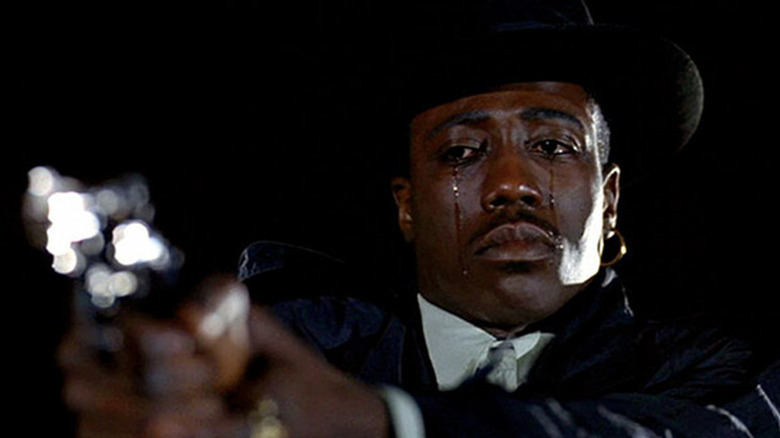 Warner Bros.
It's not an exaggeration to say that Nino Brown — the villain of Mario Van Peebles' drug film "New Jack City" — is among Wesley Snipes' best roles. The movie painstakingly captures how Nino and his men rise to power by becoming the most fearful and lucrative drug dealers in New York City in the 1980s. Peebles never tries to romanticize that Nino is evil and rotten to the core or hide what his lifestyle did to him. Yet thanks to Snipes' charisma and threatening presence, the character always feels like a complex and layered figure — not just a stereotypical drug lord.
Upon its release, "New Jack City" was a box office hit, making over $7 million on its first weekend and grossing over $47 million worldwide (via Box Office Mojo). Though it was generally praised by critics at the time, it kind of feels like the movie faded over time despite those accolades. Well, "New Jack City" might not exactly be a masterpiece, but its well-earned place in the genre of crime — and blaxploitation — is undeniable and important.
Kimi (2022)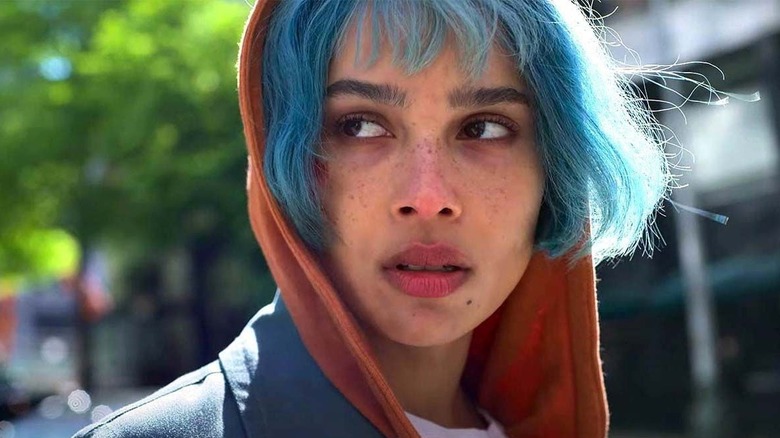 HBO Max
Luckily for his fans, Steven Soderbergh keeps making films without considering retiring any time soon — again. The results of his fruitful career have almost always been compelling, whether he worked on big studio projects or small indies. Take his latest feature, "Kimi," a low-budget, 90-minute thriller released on HBO Max earlier this year. This paranoid genre exercise — using the pandemic only as a background element — isn't supposed to work as well as it does. Its premise barely offers anything unfamiliar, yet Soderbergh knows how to turn David Koepp's script into one of the most exciting and slickest films of the year.
The plot follows Angela (Zoë Kravitz), an agoraphobic techie who works for a huge tech company called Amygdala. From her Seattle home, she monitors data streams and fixes inaccuracies of the company's Kimi product. One day, she receives a recording in which she overhears a possible sexual assault happening in the background. She begins investigating the crime with the help of a hacker and decides to report it to her supervisor, who refers her to a woman in a higher position in Amygdala. That's when things go sideways as the company attempts to cover up the incident and go after Angela to force her to get rid of the recordings.
Although "Kimi" was well-received by critics, it couldn't find the same success among viewers. In this case, though, you should believe the experts because Soderbergh's flick is certainly worth the time.
If you or anyone you know has been a victim of sexual assault, help is available. Visit the Rape, Abuse & Incest National Network website or contact RAINN's National Helpline at 1-800-656-HOPE (4673).
Stir of Echoes (1999)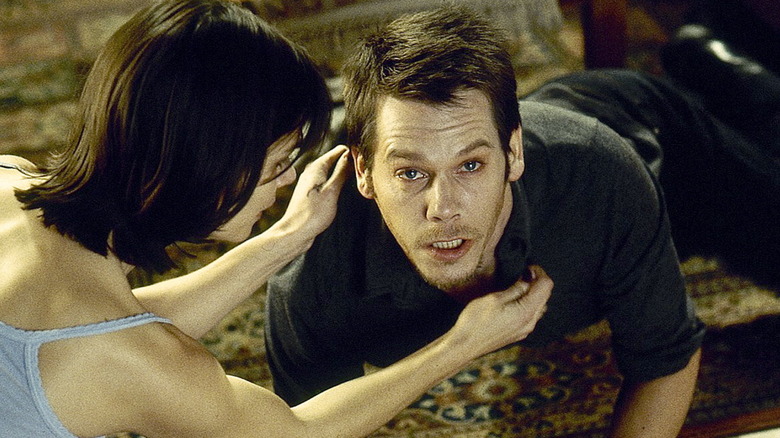 Artisan Entertainment
Although David Koepp's 1999 feature, "Stir of Echoes," uses supernatural elements to introduce its mystery, at its center, there's a slowly unfolding, cold, and brutal crime story. Tom Witzky is one of the few Kevin Bacon roles that was overlooked in the last two decades despite being one of his best performances.
Tom and his pregnant wife and son live in a working-class neighborhood in Chicago. At a party, Tom challenges his spouse's sister to hypnotize him in a bid to prove that her spiritual belief in paranormal activity is nothing but nonsense. To his surprise, the post-hypnotic suggestion that his sister-in-law plants in his mind works shockingly well. After that night, Tom starts to see visions of a 17-year-old girl, who he later learns is Samantha Kozac (Jennifer Morrison), a teenager who mysteriously disappeared from the neighborhood six months ago. Later — due to an incident with his kid's babysitter — Tom finds out that his son is able to communicate with the dead. He begins to explore what happened to the girl and becomes obsessed with finding her. The search eventually leads him to a shocking discovery that involves some people who are closer to him than he would've thought.
Although Koepp's film was positively received by critics, it didn't get much attention from viewers at the time. Coming out after such hits as "The Sixth Sense" and "The Blair Witch Project," the movie had a slight disadvantage and performed modestly, making a gross of $21 million on a $12 million budget at the box office (via Box Office Mojo).
Cop Land (1997)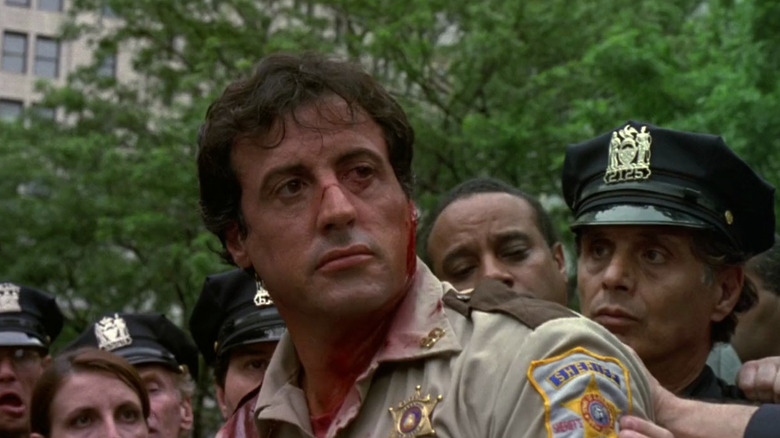 Miramax
In 1997, Sylvester Stallone took the leading role in James Mangold's urban western, "Cop Land," to prove that he's more than just an action hero on the screen. It was an unlikely comeback to pure acting, trying to restore his reputation after making one-too-many mediocre action flicks. He played a meek, overweight cop with a physical disability, delivering a performance that's among his best even today.
The script of "Cop Land" follows a group of NYPD policemen living in a small, suburban New Jersey community. They're all untouchable, corrupt cops, taking advantage of department regulations that allow them to work as "auxiliary transit cops." They're also protected by their town's sheriff, Freddy Heflin (Stallone). That's until an IA investigator, Moe Tilden (Robert De Niro), begins to build a case against them, and Heflin decides to finally stand up to these men and reveal their connections to the mob and all the crimes they've committed for years.
Over time, Mangold's film became a cult classic that featured Stallone's perhaps most underrated performance alongside Harvey Keitel, Ray Liotta, Robert De Niro, and Michael Rapaport.
Backdraft (1991)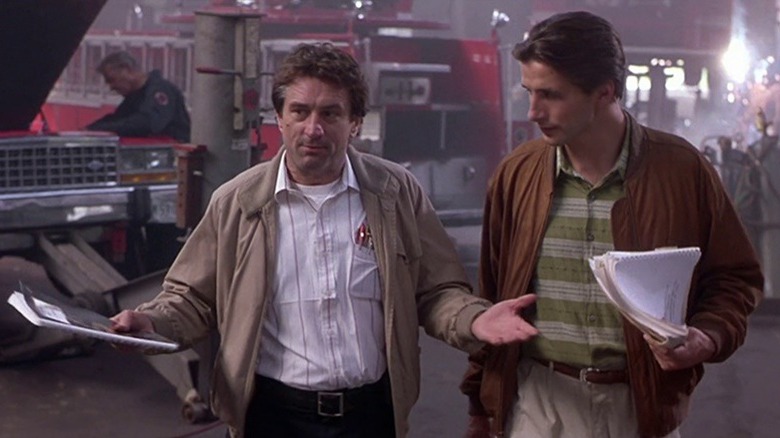 Universal Pictures
Ron Howard's 1991 firefighter drama, "Backdraft," has multiple stories that deserve their own films. One of them is Donald Rimgale's (Robert De Niro), an arson investigator and ex-fireman whose body was severely burned in a fire set by an obsessive criminal. He's assigned by his department to investigate a series of explosive fires that resemble the method of the known felon and pyromaniac Ronald Bartel (Donald Sutherland in a brilliantly frightening supporting role). Rimgale is joined by Brian McCaffrey (William Baldwin) after he quits being a firefighter and has a falling out with his brother Stephen (Kurt Russell). The two begin to investigate the cause of several suspicious fires and learn that the traces lead to the city's alderman, Marty Swayzak (J.T. Walsh).
Even though "Backdraft" was nominated for three Oscars (best sound, visual effects, and sound effects editing) in 1992, its script and terrific performances have faded since. Undoubtedly, Howard's feature has its flaws, but it shouldn't be as overlooked as it has become over the years. After all, it's not a coincidence that it was favored by most critics upon its release and became a box office hit.
Motherless Brooklyn (2019)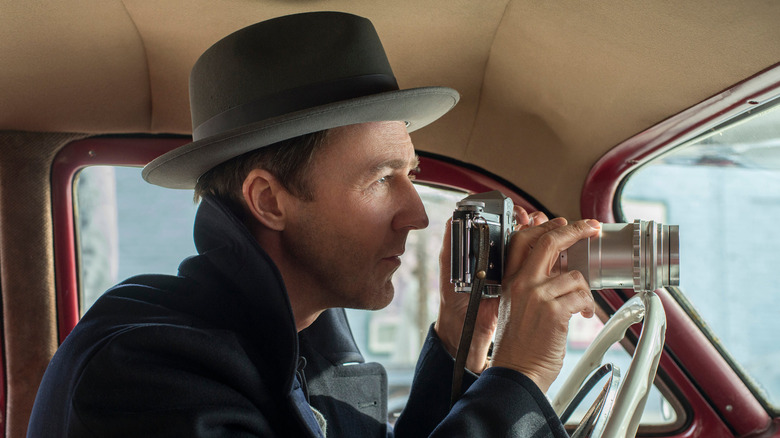 Warner Bros.
Edward Norton's second film as a director wasn't an easy project to pull off. "Motherless Brooklyn" was in the making for nearly two decades, and it took a great effort from Norton to actually make it happen. The movie is based on the 1999 novel of the same name by Jonathan Lethem — a good friend of the actor-director. Even though his book's plot was set in contemporary times, Norton convinced Lethem to move the story into the 1950s, explaining it would be a more effective atmosphere for the story. In an interview with NPR, Norton said, "There seemed to be something almost more true to the spirit of the book to put it in the '50s. And he really liked that idea, because Jonathan loves noir movies. He's got a very deep knowledge of those films. And he wasn't precious about the book."
The plot follows Lionel Essrog (Norton), a private investigator with Tourette syndrome, whose mentor, Frank Minna (Bruce Willis), gets killed under mysterious circumstances. After his murder, Lionel becomes determined to investigate why his beloved friend was murdered and who did it. Despite Norton's endeavors, his neo-noir was a box office flop — making $18 million on a $26 million budget (via Box Office Mojo) — and it was not particularly liked by critics either. It's a shame since the movie is a real diamond as far as classic crime stories go. It also features such acclaimed actors as Willem Dafoe, Alec Baldwin, Gugu Mbatha-Raw, and Bobby Cannavale.
Catch the Fair One (2021)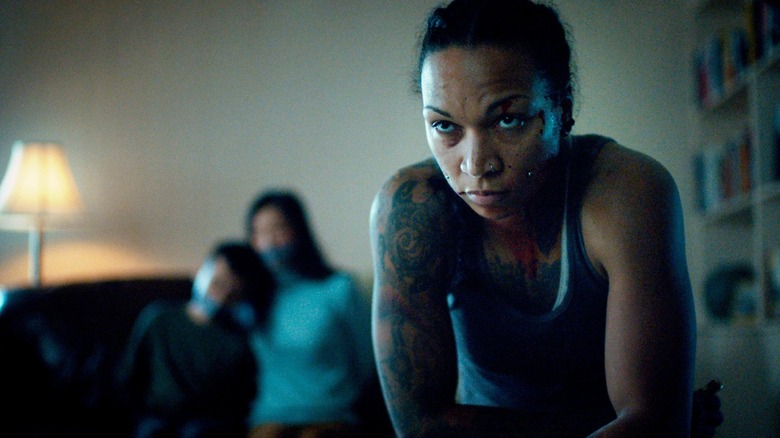 IFC Films
The 2021 crime drama "Catch the Fair One" is the result of a collaboration between writer-director Josef Kubota Wladyka and American world champion boxer Kali Reis. After directing episodes in such popular shows as "Narcos," "Animal Kingdom," and "Fear the Walking Dead," Wladyka's feature debut attempted to raise attention for the National Inquiry into Missing and Murdered Indigenous Women and Girls (MMWIG) — a movement that Reis is also a big supporter of. Admittedly, she is an advocate for Native rights, and the idea of the film's script came from her (via the Los Angeles Times).
The plot follows a young Native American girl, Kaylee (Reis), a former boxer investigating the disappearance of her younger sister. She voluntarily joins a sex trafficking ring to find out what happened to her — and whether she's dead or alive. Kaylee is determined to fight her way through this cold and brutal underworld, killing every person who might be responsible for the misfortune of her sister. "Catch the Fair One" is an uncompromising portrayal of a world nobody wants to talk about, despite knowing that it exists and destroys lives every day. Even though critics praised the film — particularly Reis' debut performance — it hasn't received much attention from viewers yet. It certainly should since it's not just a suspenseful and thrilling flick but also a socially important one.
Killing Them Softly (2012)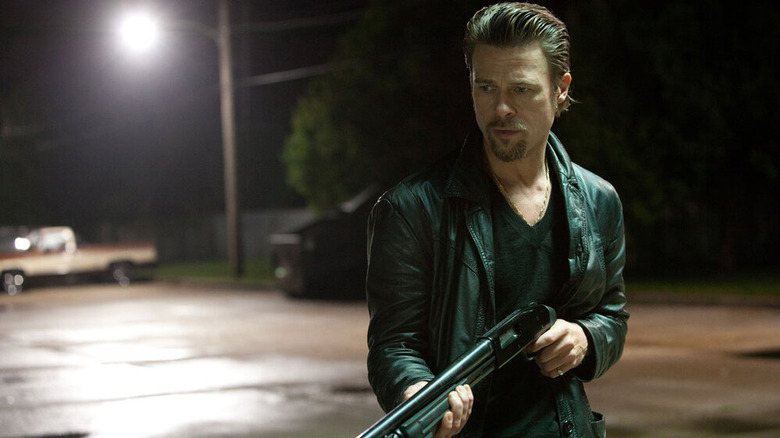 The Weinstein Company
Andrew Dominik put himself on the map back in 2000 with his directorial debut "Chopper," starring Eric Bana as the infamous Australian criminal/author Mark Read. He made an even bigger impression on Hollywood with his revisionist Western "The Assassination of Jesse James by the Coward Robert Ford," which strengthened his recognition as a visionary director. However, his third feature, "Killing Them Softly," didn't go ever as well as one might've expected. Although critics talked positively about his neo-noir, the audience had a different opinion. Ultimately, "Killing Them Softly" couldn't earn the cult status that Dominik's previous works did, but that doesn't mean it doesn't deserve another look. In fact, the convincing performances by Brad Pitt, Richard Jenkins, and the late James Gandolfini grant that this crime flick surely deserves more attention.
The plot — based on George V. Higgins' novel "Cogan's Trade" — is about two hitmen, Jackie (Pitt) and Mickey (Gandolfini). They are sent to kill three small-time criminals who robbed an illegal poker game run by a known Mafioso. However, Jackie realizes that after his release from prison, Mickey lost his ability to do this job and started drinking and hooking up with prostitutes — essentially violating his parole conditions. So, left on his own, Jackie decides to get the job done in his own way to collect the fee he was promised by a member of the mob.
Cold in July (2014)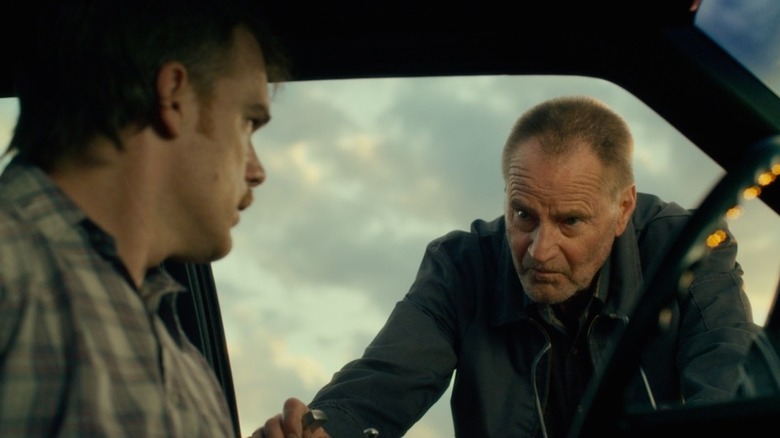 IFC Films
Jim Mickle's 2014 crime-thriller, "Cold in July" — based on Joe R. Lansdale's novel of the same name — is an absolute hidden gem. Although critics celebrated it after its release, the film flopped at the box office and was later forgotten. But as far as underrated and lesser-seen movies go, it's a perfect example to be on this list. Its script is a layered and twisty story that uses several different genre elements to make this feature an absolute gripping ride.
Everything starts with a burglary in the home of Richard Dane (Michael C. Hall) and his family. Richard catches the intruder and shoots him by accident. When identified, he finds out that the man is a convicted felon named Freddy Russell (Wyatt Russell). Since he feels bad for the guy, Richard shows up at his funeral, where Russell's father, Ben (Sam Shephard), threatens him. Later, Ben breaks into Richard's house despite police officers guarding the place. Eventually, Ben gets caught, and when Richard goes to the police station to identify him, he sees a wanted picture of Freddy and realizes he's not the man he shot before. The police ignore him, claiming that his memory is unreliable due to shock and trauma, but he continues to hunt for the person he actually killed. Later, he realizes that there's a complex conspiracy surrounding this case. He proves to Ben that he didn't murder his son, and the two set out to uncover the truth.