Disney Gives In To Outrage, Flips Position On RDJ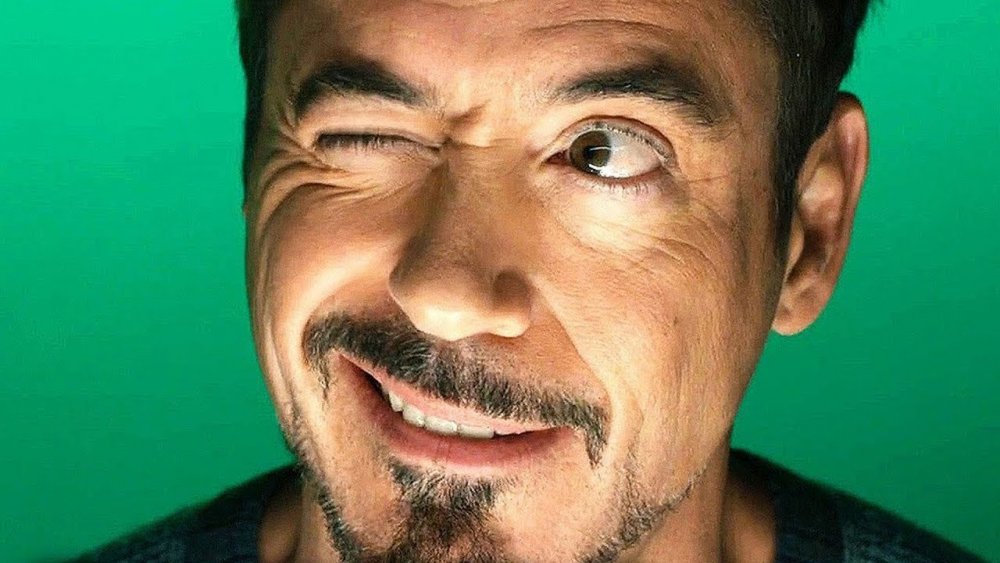 Oh, snap. It looks like Iron Man will be chasing a little golden man after all. 
Just a month after Disney bosses felt the wrath of Iron Man fans for not including actor Robert Downey Jr. as part of Avengers: Endgame's Oscars campaign, the Mouse House has officially changed course. Disney, which owns Marvel Studios, as now updated Endgame's "for your consideration" page to include Downey Jr.'s name in the Best Supporting Actor category. 
But that's not all. The Iron Man actor is actually joined in that category by a veritable who's who of Marvel Cinematic Universe stalwarts — including Chris Evans (Captain America), Mark Ruffalo (Bruce Banner/Hulk), Chris Hemsworth (Thor), Jeremy Renner (Hawkeye), Don Cheadle (Roadie/Iron Patriot), Josh Brolin (Thanos), and Paul Rudd (Ant-Man) on the actor side. Disney is also now pushing Scarlett Johansson (Black Widow), Gwyneth Paltrow (Pepper Potts), Zoe Saldana (Gamora), Karen Gillan (Nebula), and Brie Larson (Captain Marvel) in the Best Supporting Actress race.
This news comes after what's been a surprisingly tumultuous month for Disney with regards to Avengers: Endgame's Academy Awards campaign. MCU fans reacted with shock that the company had initially chosen not to push Robert Downey Jr. (whom many believed was more than deserving of an Oscars nomination) or any of the Endgame cast in the chase for awards season glory. That decision was even more surprising given that Disney's original "for your consideration" announcement for Endgame included planned campaigns for Best Picture and Best Director, not to mention virtually every technical category. It now appears that Disney brass may have simply been figuring out the logistics of which actors to slot into what category for Downey Jr. and his MCU teammates. Fittingly, RDJ will now stand alongside his fellow Avengers as they attempt to charge the Oscars and net the MCU its first acting statue.
Though an Oscar win is far from guaranteed for any of the Avengers: Endgame cast, Downey Jr. in particular seems to have the odds in his favor. After all, Downey Jr. is seen by most Marvel fans as the founding father of Disney and Marvel's superhero franchise machine, with 2008's Iron Man marking the film that blasted the MCU into action. The years since have seen RDJ appear as the brash-but-brilliant billionaire Tony Stark in nine more Marvel films (including his uncredited cameo opposite Edward Norton in The Incredible Hulk), and that continued presence essentially made Downey Jr. the face of the MCU over its first three phases. 
With the actor's time in the MCU officially at an end after his tearful Avengers: Endgame goodbye, any awards season love for Downey Jr. would be the culmination of over a decade's worth of work in what has more often than not been the MCU's most complex character. 
But while Iron Man fans will almost certainly be over the moon that Downey Jr. may have a chance to take a bow with a golden statue in his hand on Hollywood's biggest night, the man himself may not be quite as excited at this unexpected turn of events. After that initial "no Oscar campaign for RDJ's Iron Man" news broke, the actor used an appearance on The Howard Stern Show to address the supposed snub, telling the world that he wasn't really into an Oscar campaign for his work in Avengers: Endgame to begin with. He explained to Stern, "There was some talk about it and I said, 'Let's not.'" 
Like it or not, Downey Jr.'s iron hat has officially been tossed into the awards season ring for what's certain to be an intriguing supporting actor battle.
Will RDJ or the Endgame team even take home the gold?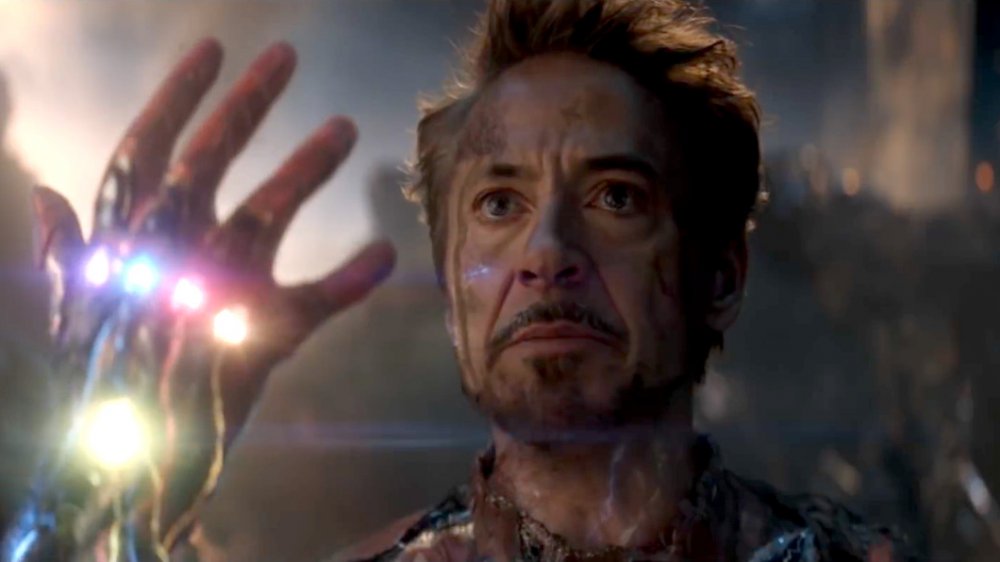 Now that Robert Downey Jr. and his super-powered pals are officially in the mix for potential awards season glory, the real question becomes whether any of them stand a true chance at taking home a statue. If we're being completely honest here, the idea of an MCU actor taking home an Oscar seems unlikely, despite the fact that Marvel has employed a legit powerhouse of Hollywood A-listers over the years — a list that features 17 Oscar-winning actors, including future Eternals star Angelina Jolie. Still, with Marvel's Black Panther breaking the MCU's Oscar drought by netting three of the coveted awards at the 2019 ceremony, the time seems more than right for an MCU performer to finally get a moment in the awards season sun.
And if there's a single actor in the MCU who's earned that moment, it's RDJ. Downey Jr.'s 10-movie run as Tony Stark has made him both the "founding father" and "the face of the MCU" for Phases 1 through 3, but it also gave the actor the opportunity to deliver one of the most richly layered multi-film performances in the history of cinema. Audiences watched as the actor traversed a complex emotional landscape that saw his character transform from cocky, self-centered bad boy to a loving father, partner, and mentor — not to mention a bonafide hero who ultimately sacrificed everything in service of saving the not just the world but also the entire universe.
True to that, Avengers: Endgame was the culmination of Tony's unprecedented narrative arc. Whether you dig the Marvel films or not — we're looking at you, Mr. Scorsese — you have to admit Robert Downey Jr. delivered the goods with his final turn as the iron-suited hero, with his heartbreaking "I am Iron Man" snap serving as the most somber of cherries on top of the entire 23-film MCU sundae. 
Even if it remains unlikely in the grand scheme that RDJ will take home a statue at the 2020 Oscars, the idea that his iconic work as the MCU's top dog hasn't earned him a spot in the conversation until now is pretty absurd.
All that being said, if there's a second Avengers: Endgame actor worthy of generating serious Oscars buzz, it's Chris Hemsworth. After toiling away in a pair of underwhelming Thor movies, the God of Thunder finally found his mojo in Taika Waititi's Thor: Ragnarok. But nothing we'd seen of Hemsworth's Thor could've prepared us for the actor's heart-wrenching work in Endgame. While RDJ's teary farewell proved a crowning achievement of the MCU, watching Hemsworth's "Fat Thor" work through the emotional carnage of his once-privileged life was often the most intriguing element of Endgame. So yeah, if the Academy is prepping to show Downey Jr. some love, it'd be nice to see Hemsworth sharing in that adoration.
For now, we should probably just be happy that Robert Downey Jr. is officially part of the awards season chatter. Here's hoping the Academy loves him 3,000.