Superheroes that will die in Avengers 4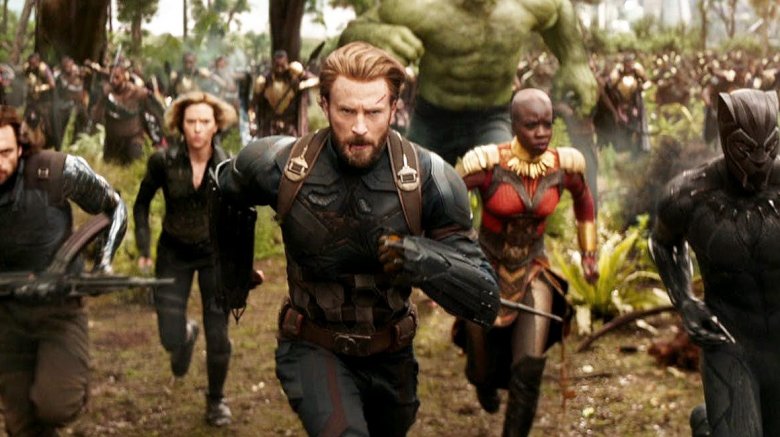 If Avengers: Infinity War proved nothing else, it demonstrated that directors Joe and Anthony Russo aren't afraid to orchestrate the deaths of superheroes. Not even counting the heartbreaking purge at the end of the film that saw many of the Avengers and almost all of the Guardians of the Galaxy erased from the canvas of reality, Thanos killed four regular mainstays of the Marvel Cinematic Universe: Heimdall, Loki, Gamora, and Vision. It's a sure bet that the good guys are going to defeat Thanos in Avengers 4, but it's almost just as sure — regardless of whether the deaths caused by Thanos' infamous snap are reversed — that more heroes will fall before this is all over. Elizabeth Olsen's blunt warning to fans in October 2018 that "it's only going to get worse" would seem to confirm the carnage has only begun. 
There's no way to definitively predict who will or won't make it out of Avengers 4. As soon as soon as the first trailer for Infinity War was released, everyone started writing Tony Stark's obituary, and he ended up being one of only two characters on "Team Iron Man" to survive. And no one guessed we'd see two MCU characters (Loki and Heimdall) die in the first 15 minutes of the thing. So far, the Russos have proven adept at working against expectations, and we're likely to see more surprises to come. 
But based on what we know about the contractual commitments of most of the original Avengers cast, what we know about confirmed Marvel Studios movies in 2019 and beyond, and what we've seen in the comics, there are some pretty good guesses to be made. Here are our predictions for the most likely superheroes to die in 2019's Avengers 4.