What Marvel wants you to forget about the Vision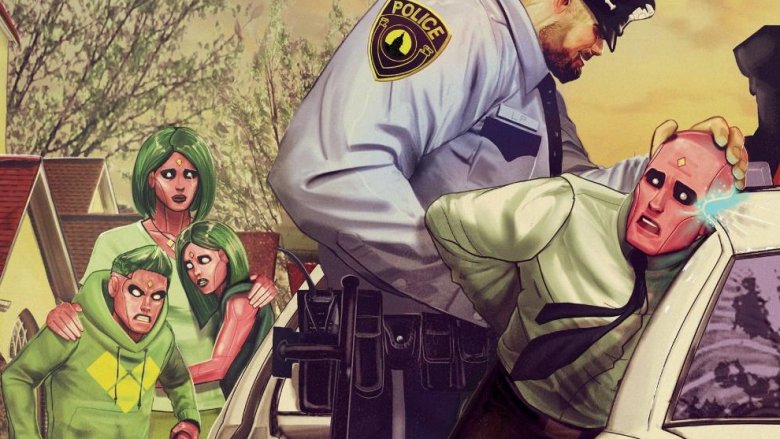 Thanks to Paul Bettany's portrayal of the character in the Marvel Cinematic Universe, Vision is now known to the moviegoing masses as a full-fledged member of the Avengers — but the super-powerful synthezoid hasn't always been a friend to Earth's Mightiest Heroes in Marvel Comics. He was created by Ultron, who used the body of the original Human Torch and the brainwaves of the comatose Wonder Man to make what he hoped would be a weapon of mass destruction to use against The Avengers, but (just as he does in 2015's Avengers: Age of Ultron) Vision ends up joining them instead. 
Since his introduction in the late '60s, the character has been the focus of some truly memorable Marvel arcs, though some of those stories simply aren't suitable for the big screen and most definitely don't fit in with the popcorn-movie approach adopted for the MCU. It isn't just the adult themes and horrific traumas of Vision's past that Marvel would like to keep hidden away from the casual fan, either. From his undeniable similarities to a certain pre-existing DC character to his penchant for completely destroying humanity, this is what Marvel wants you to forget about Vision.