Chris Evans Talks About Saying Goodbye To Captain America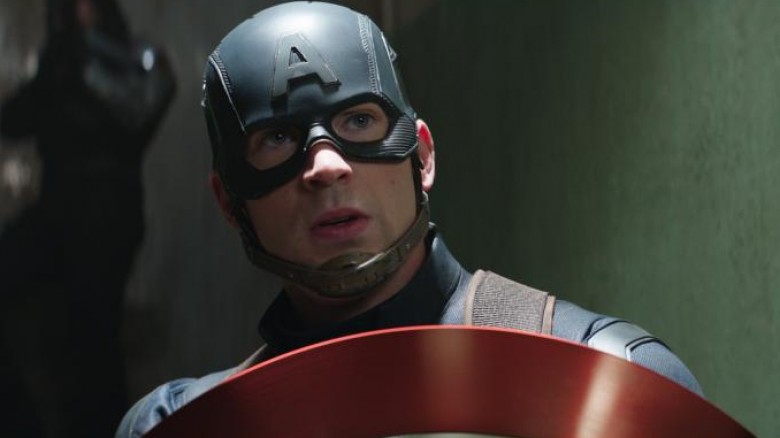 Chris Evans is ready to hang up his Captain America shield after the fourth Avengers movie. The actor, whose contract is up after Avengers: Infinity War and the follow-up, told USA Today that he would be lying if he said the departure wouldn't hard for him, but that he's still ready to leave Steve Rogers behind.
"The passing of time and the passing of torches is part of the experience," he said. "Nothing lasts forever. There's a beauty in that departure, even if it can be sad at times. It's also joyful... I've had a great run. Superheroes are reinventable entities, like Batman or even James Bond. These movies find new incarnations and new ways to tell the story. I am all for it. However they want to proceed after Avengers 4, it's really up to them. I walk away with no regrets and endlessly thankful."
Evans said that he isn't as close as Robert Downey Jr. to reaching the point where he may walk away from the franchise, but he does feel ready to be finished, especially with the intense workouts required for getting into superhero shape. "When you're creeping on 36, working out is a little bit harder," he said, adding that, after Captain America, he's going to eat potato chips and ice cream before bed and just "get fat."
Evans is currently promoting his most recent non-Captain America role in the drama Gifted, and the actor has also signed on to star in the upcoming action thriller Red Sea Diving Resort. While he has previously said that he is "open" to remaining on as Steve Rogers, he has also talked about a desire to flex his acting muscles outside of just superhero fare. "You just want to tell a story," he said. "The reason I like acting is that it's enjoyable to get inside the head or experience someone that's dissimilar to my approach to my life."
The fourth Avengers movie, which is due out in 2019 and marks the end of Marvel's Phase 3, could definitely spell an end for Evans– and for Steve Rogers, who is one of the characters we are pretty sure will die soon. Whether or not Rogers survives, Evans is sure to have a bright career ahead of him. For now, though, see why he was almost too afraid to take on the role of Captain America.