Roles From Twilight Actors That They'd Like You To Forget About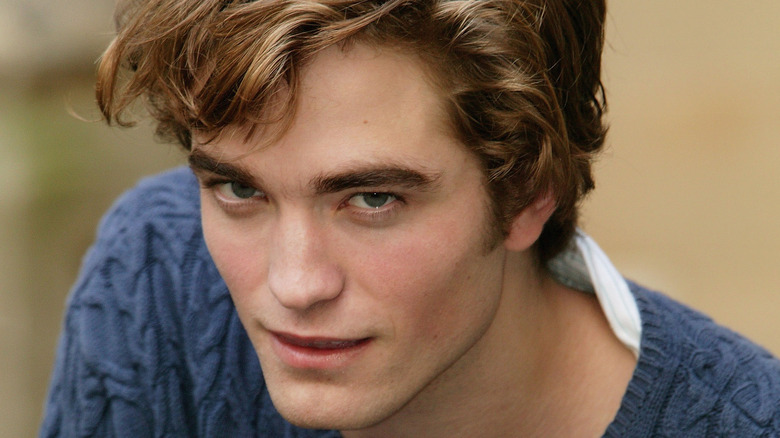 Dave Hogan/Getty Images
Actors rarely become famous overnight. Sure, there are exceptions; cases can be made for folks like Millie Bobbie Brown, Jennifer Lawrence, Daniel Radcliffe, Emma Watson and others — but for the most part, actors typically toil for many years before achieving any degree of fame and success. That path is invariably marked by a mix of hits and misses, and the ability to weather such ups and downs often gives performers the resolve to persevere.
While most people's failures tend to fade into obscurity, however, an actor's misfires remain forever available to stream or rent. The cast of the "Twilight" franchise — many of whom have been perceived as overnight successes — worked on many such projects before coming to the attention of millions around the globe. Interest in their careers has inevitably led to an army of "Twilight" devotees digging into their back catalogues, uncovering roles RPattz, KStew and the rest would likely prefer were buried in the Mariana Trench. Below, a breakdown of some of these early efforts.
Kristen Stewart, Jumper (2008)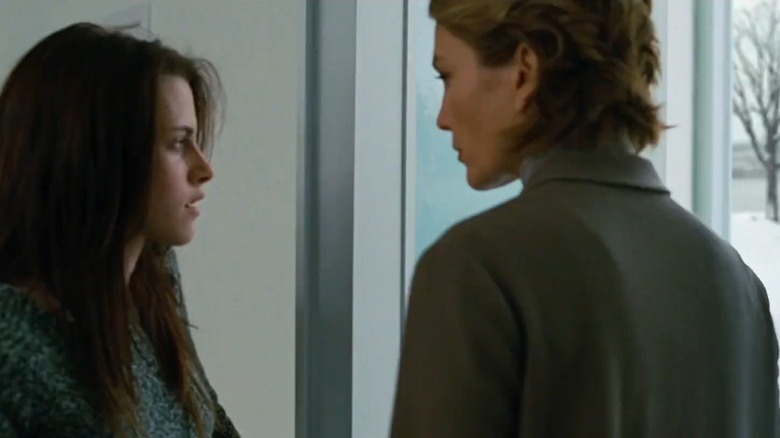 20th Century Fox
"Twilight" marked a major transitional point for actress Kristen Stewart. The series arrived as she was moving from confident juvenile turns in films like "Panic Room" and "Catch That Kid" to young adult work in "Speak," "Fierce People," and "The Messengers." But few, if any, of Stewart's pre-"Twilight" efforts drew much notice from audiences.
Perhaps striking while the iron was hot, Stewart made a flurry of films in and around the time that she became a household name as Bella Swan, including the comedy "Adventureland" and smaller films like "The Cake Eaters." In the middle of it all was a much-hyped (among her fanbase) but suspiciously inconsequential part in Doug Liman's 2008 science fiction drama "Jumper," featuring Hayden Christensen as a teleporter, Samuel L. Jackson as the leader of a religious cult, and other notable names including Rachel Bilson, Diane Lane, Jamie Bell and Michael Rooker.
The film harnessed a clever idea and became a moderate hit, but bland characters and underfed special effects — coupled with a conclusion that weakly set up a never-to-be-realized sequel — left few wanting more. Perhaps strangest of all, however, was Stewart's appearance.
Popping up for less than a minute in that deeply unsatisfying ending, playing a character invented for the film (and not in the source material novel), Stewart was introduced as Christensen's half-sister, revealing a major plot twist involving the identity of his mother (played by Lane). Stewart's confused expression in the scenes essentially mirrors the response of many audience members, perplexed by this out-of-left-field, late inning switcheroo. At this point, Stewart seemed like too substantial a star to accept such a tiny role; it seems likely that more was shot, only to be left on the cutting room floor.
Robert Pattinson, Dark Kingdom: The Dragon King (2004)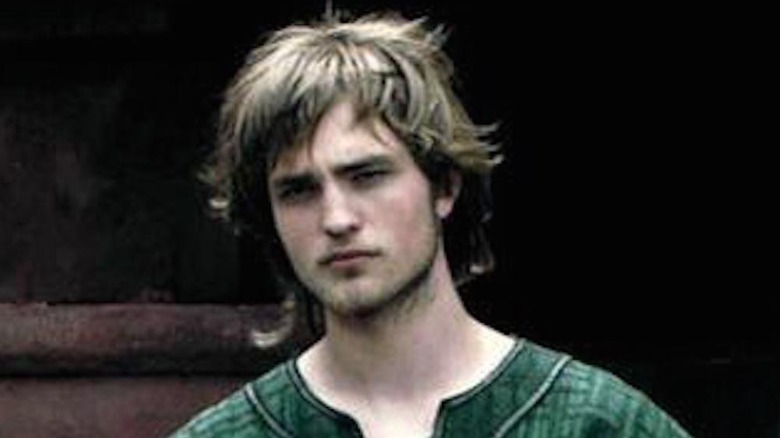 Tandem Productions/VIP Medienfonds 2/VIP Medienfonds 3
A wise man once said you know a movie is good when it has been released under multiple titles; he was wrong. Sure enough, you might know this early Pattinson effort by any of a number of titles that are equally forgettable and all seem determined to trick the viewer into thinking they are somehow related to JRR Tolkien's "Lord of the Rings": "Dark Kingdom: The Dragon King," "Curse of the Ring," "Ring of the Nibelungs," etc.
This German-made TV miniseries is based on Norse mythology (and the inspiration for Richard Wagner's epic opera cycle) and co-stars Kristanna Loken, Alicia Witt and German actor Benno Fürmann as the hero Siegfried. The series oversimplifies its source material, turning the story of Siegfried's rise and fall into a sudsy soap opera, with competing love interests (Loken and Witt) and a scheming villain (Julian Sands), but adding a dragon and lots of battle scenes populated by unconvincing CGI warriors against digitally inserted landscapes.
As for Pattinson, he made his screen debut in "Dark Kingdom" as Giselher, brother to Samuel West's King Gunther, and spends most of his screentime appearing either bored or annoyed (or both). The miniseries was also edited into a feature-length film, "Dark Kingdom: The Dragon King" and an English-language miniseries, "Sword of Xanten," and depending on which version you see, you get less Pattinson, which may be how he prefers it.
Billy Burke, Komodo (1999)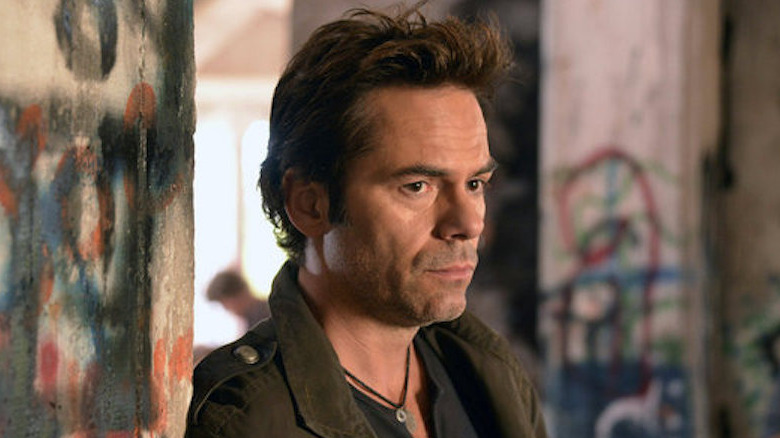 NBC Universal
Hard-working character actor Billy Burke has logged dozens of appearances in features and television, including "9-1-1 Lonestar" and "Zoo," as well as "Fracture," "Red Riding Hood," and "Lights Out." He's best known, however, as Bella's protective father, police chief Charlie Swan, in the "Twilight" film series. 
Burke's managed to stay clear of truly out-there productions (well, maybe not "Drive Angry") or serve as the center of gravity in projects that threaten to fall into chaos (see: "Zoo"). However, his steady reserve can't quite save the creature feature "Komodo" from 1999.
Australia stands in for North Carolina in this sole directorial effort by Michael Lantieri, an Oscar-winning special effects supervisors whose credits in that capacity include the "Jurassic Park" franchise, "Who Framed Roger Rabbit?" and Ang Lee's "Hulk." He proves capable behind the camera in "Komodo" but is also saddled with a script (co-written by "Anaconda" writer Hans Bauer) that would have seemed hopelessly out-of-date in the 1950s: komodo dragon eggs, abandoned by a black market dealer, grow into enormous lizards that devour a sizable cross-section of a remote coastal town. Burke, as a biologist hired by a local oil company, pairs with Kevin Zegers, whose parents were eaten by the lizards, and psychologist Jill Hennessey, to dispatch the creatures, which takes a surprisingly short amount of screen time.
Sarah Clarke, Punk's Dead: SLC 2 (2016)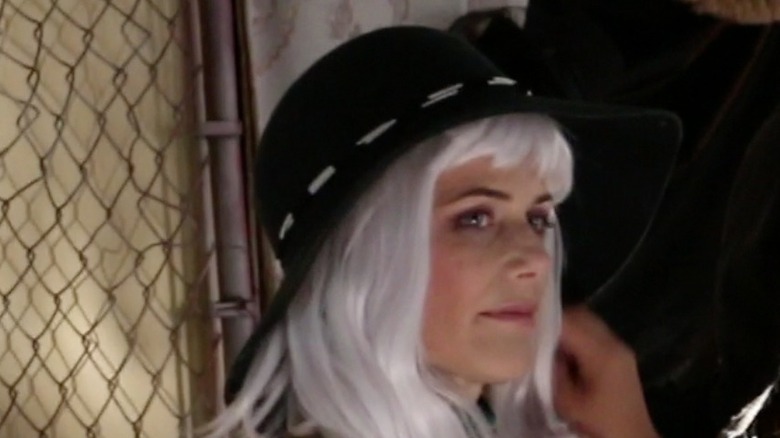 Cinedigm Entertainment Group
Sarah Clarke, who played Bella's free-spirited mother Renee in "Twilight," "Eclipse," and "Breaking Dawn," is perhaps best known as the duplicitous Nina Myers on "24." However, the Satellite Award-winning actress has appeared in a number of critically praised films, including the Oscar-winning "CODA" and "Twilight" director Catherine Hardwicke's "Thirteen" (with Nikki Reed), and enjoyed recurring roles in series like "Bosch," "The Tomorrow People," "Men of a Certain Age," and "Sex and the City."
Far down on her list of credits is "Punk's Dead: SLC Punk 2," a 2016 sequel to the 1998 indie with Matthew Lillard and Jason Segel. A handful of original cast members reprise their roles from the first film, including Michael Goorjian, who serves as narrator for the sequel despite the fact that his character died in the previous film. Clarke is his mother Trish (played by Annabeth Gish in the '98 film), who spends much of her running time exasperated by her Goth son Ross (Ben Schentzer), who wastes time with his friends Crash (a pre-fame Machine Gun Kelly) and Penny (Hannah Marks).
"Punk's Dead" follows the same plot path as its predecessor while adding nothing new to the discussion about young people's search for identity. It's also hampered by Schnetzer's drippy character, whose ceaseless moping will try many viewers' patience. Clarke perhaps speaks for many of them in the film's final scenes when she slaps him across the face.
Taylor Lautner, The Ridiculous 6 (2015)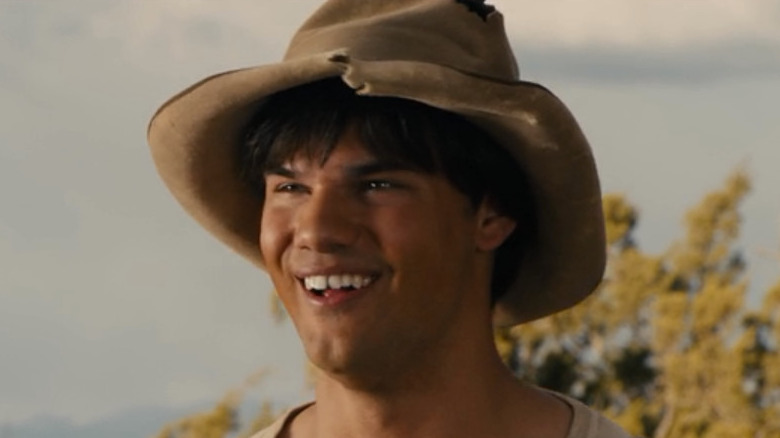 Netflix
It's one thing to appear in a really poorly-conceived role when you're trying to learn your craft; it's quite another when you're already a big star, seemingly able to make your own career choices.
The "Twilight" franchise boosted Taylor Lautner to star status with his turn as chiseled, frequently shirtless werewolf Jacob Black. Much has been made about his attempts to parlay the popularity of the series into a career as a leading man: subsequent efforts like "Abduction" and "Tracers" sank without a trace, and his passion project, 2016's "Run the Tide," was similarly steamrolled by critics. Adding insult to injury was the list of proposed projects that never came to fruition, like a movie based on the Kenner/Hasbro Stretch Armstrong toy.
But the low point of Lautner's post-"Twilight" career is undoubtedly "The Ridiculous 6," a broad Western spoof starring and co-written by Adam Sandler. Lautner is one of the titular group, a gaggle of miscreants rounded up by Sandler to retrieve a missing fortune. Lautner plays Lil' Pete, whose character is largely defined by his amiable dimwitted nature and his unnaturally thick neck, which comes in handy when Pete finds himself on the wrong end of a hangman's noose.
Despite near-universal bad reviews — "Ridiculous 6" currently has an approval rating of zero on Rotten Tomatoes — and bad press involving complaints by the Native American actors and actresses about the film's depiction of indigenous people, "Ridiculous 6" was quite popular for Netflix, which reported huge viewership numbers upon its release in 2015.
Elizabeth Reaser, The Art of Getting By (2011)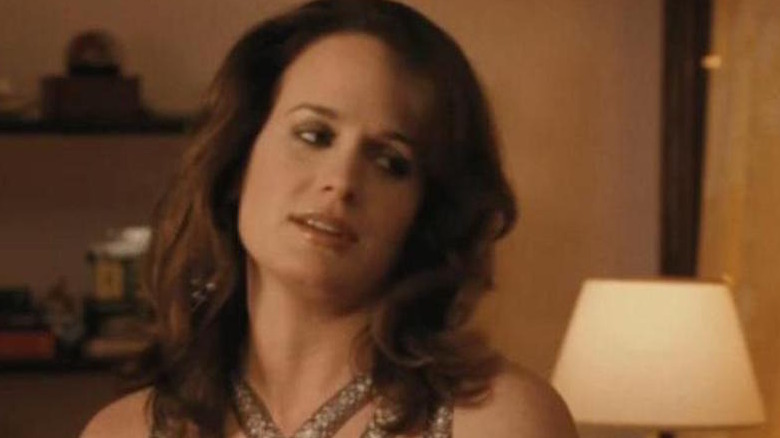 Elizabeth Reaser earned an Emmy nomination as troubled Rebecca Pope on "Grey's Anatomy," and drew critical praise for appearances in "The Handmaid's Tale," "The Haunting of Hill House," and features like "The Family Stone," "Young Adult, and "The Believer." However, she's probably best known to mainstream audiences as Esme Cullen, wife of Carlisle Cullen and den mother to the adopted Cullen clan and eventually, Bella Swan in all five "Twilight" films.
Less memorable, for many reasons, is her 2011 indie drama "The Art of Getting By." Cast as Emma Roberts' hard-living mother, Reaser does what she can with a limited role, but at least avoids the reams of self-conscious dialogue uttered by Freddie Highmore's ostensible hero. A downtrodden mope whose disaffected attitude and wholesale embrace of what the audience is asked to believe are hipster cool tropes (trench coat, Albert Camus paperback) grates on the nerves after only a few minutes, Highmore is a world-class pill who somehow commands the attention of everyone else on screen, including Roberts, Rita Wilson, Michael Angarano, and others. Worst of all, Highmore's primary goal in the film is to call out others on their phoniness, when it's more than evident that he's the phoniest person on screen.
Anna Kendrick, Rapture-Palooza (2013)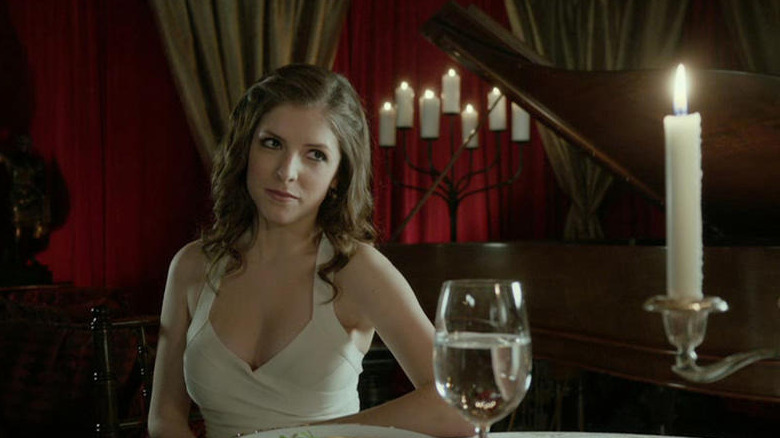 Lionsgate Films
Anna Kendrick was already en route to fame when she landed the role of Bella's friend Jessica Stanley in the "Twilight" series. She'd earned two Independent Spirit Awards for "Camp" and "Rocket Science," as well as several theater award nominations for runs on Broadway before joining the "Twilight" fold; soon after the first film, Kendrick netted Oscar and Golden Globe nominations for "Up in the Air" and settled into a string of popular and critical favorites, including "Scott Pilgrim vs. the World," "End of Watch," and "Into the Woods." She also earned not one but two of her own movie franchises with the "Pitch Perfect" and "Trolls" film series.
Between these and many other efforts, Kendrick briefly logged time in the 2013 comedy "Rapture-Palooza." The film, penned by Chris Matheson and produced by Ed Solomon — both of "Bill and Ted's Excellent Adventure" fame — envisions the end of the world via a host of Biblical plagues and supernatural phenomena, as well as the rise of the Anti-Christ in the lascivious form of Craig Robinson. Kendrick and John Francis Daley are a couple left behind after the ascension of various true believers (including Kendrick's mom, Ana Gasteyer, who is sent back after starting a fight in the hereafter). Robinson decides that Kendrick will bear his unholy children, much to her dismay.
A handful of gags distinguish "Rapture-Palooza," including Ken Jeong as God and a soulful musical number by Robinson that details his unseemly plans for Kendrick — but for the most part, the humor is stale and childishly smutty. "South Park" not only did it better, but did it often and remained funny every time.
Nikki Reed, Enter the Dangerous Mind (2013)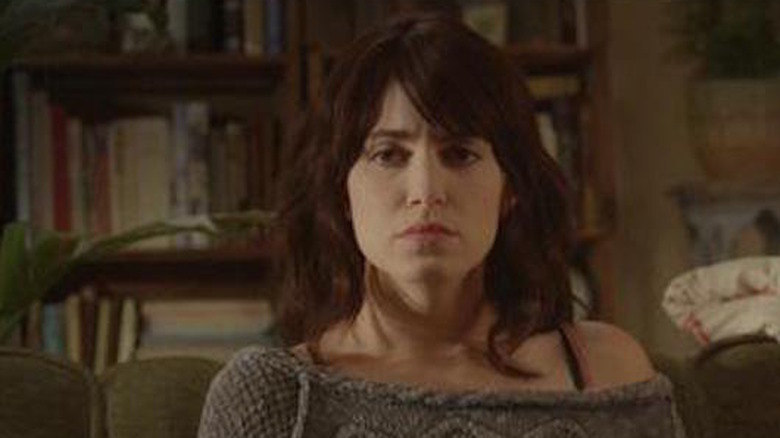 Variance Films
The "Twilight" franchise translated into successful acting careers for many of its stars — but in some cases, it proved to be the high point of their movie resumes. Case in point: Nikki Reed, who vaulted to critical acclaim as the star and co-writer of "Twilight" director Catherine Hardwicke's coming-of-age drama "Thirteen," and enjoyed greater fame as Edward Cullen's adoptive sister, Rosalie Hale, in the "Twilight" series. However, subsequent film and TV projects, like "Pawn," "Balls Out," and "In Your Eyes" vanished from theaters without making much of an impact. In recent years, Reed has focused on activism, photography, and raising a family with "Vampire Diaries" star Ian Somerhalder.
Among the low points in Reed's post-"Twilight" career is the woefully titled "Enter the Dangerous Mind," a 2013 psychological thriller from directors Youssef Delara and Victor Teran. Jake Hoffman — son of actor Dustin Hoffman — is top-billed as an aspiring electronic dance music composer whose history of past trauma has left him with serious psychological damage. This manifests itself in the form of his roommate (Thomas Dekker), who may or may not be real, and who goads him to step outside of his sheltered existence. However, these efforts — which include a date with Reed's character — go terribly wrong, prompting Hoffman to take increasingly desperate, darker actions.
Though technically well-crafted, "Mind" abandons its intriguing character study in favor of horror movie histrionics, which reach an illogical and unnecessarily violent climax that won't satisfy gore fans or thriller devotees. Reed is fine in a sympathetic role, but stuck in a flawed, ultimately unpleasant movie.
Kellan Lutz, 7 Guardians of the Tomb (2018)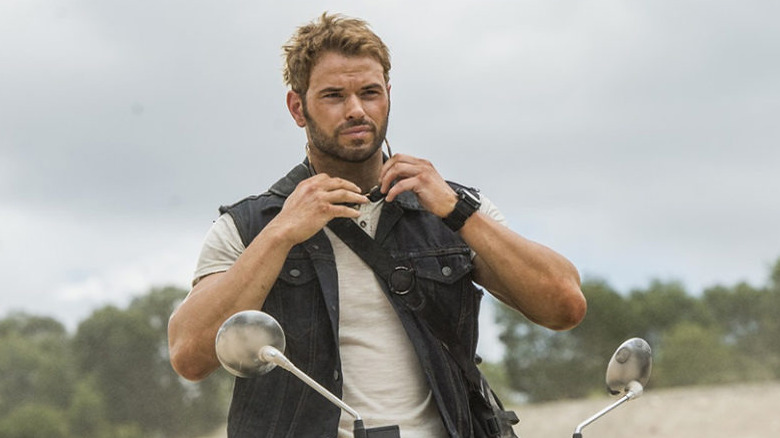 Gravitas Ventures
Since his run as Edward Cullen in the "Twilight" series, Kellan Lutz has struggled to maintain a grip on his stardom. He's enjoyed a few big screen hits, like "The Expendables 3," but for the most part, his feature film efforts ("Arena," "The Legend of Hercules," "Speed Kills") have failed to find audiences. He's also had some TV success, most notably on the HBO miniseries "Generation Kill" and on Dick Wolf's "FBI" and "FBI: Most Wanted," though he departed the latter at the beginning of its third season.
Most of Lutz's flops are predictable fare like "Java Heat," "Immortals," and the 2010 "Nightmare on Elm Street" remake. However, 2018's "7 Guardians of the Tomb" stands out, thanks to the sheer loopiness of the plot. An Australian-Chinese production directed by Kimble Rendell (a founding member of the '80s Aussie rock band Hoodoo Gurus), "Guardians" sends Li Bingbing ("The Meg") and Lutz to rescue members of an expedition sent to China to find hidden resources with Fountain of Youth-like properties. What they find is an ancient tomb, a labyrinth, and lots and lots of aggressive spiders, which are made exponentially creepier in 3D.
The CGI used to create the critters is better than expected, but no amount of venomous arachnids can make up for Kelsey Grammer's bloviating, one-note bad guy or the cornball characterizations of the other team members (goofball/hot nerd scientist/soon-to-be-dead guy), who make the G.I. Joe team seem like richly-detailed creations.
Ashley Green, A Warrior's Heart (2011)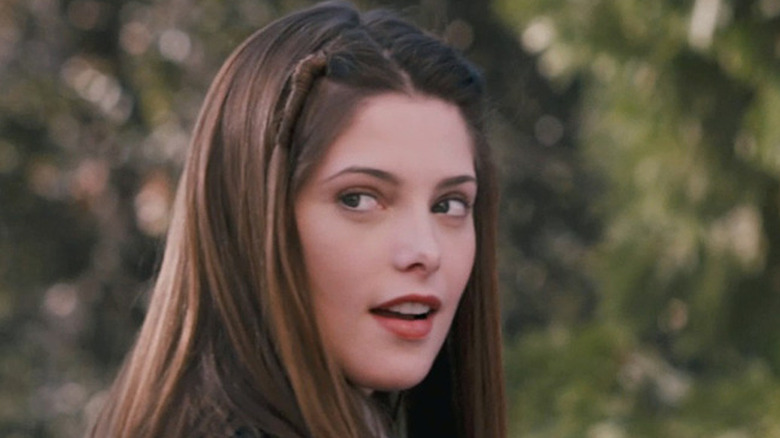 California Pictures/Family Productions/Harlequin Pictures
Wouldn't a "Twilight" reunion be great? Bring the old band back together? Well, don't look to this sports flick, which once again teamed Lutz with Ashley Greene.
Lacrosse is not a dull sport, but it does serve as the anchor for the exceptionally dreary "A Warrior's Heart." Lutz is the new kid at a prep school whose father's death in Iraq has left him with a sizable chip on his shoulder and an even bigger pout on his perfect face. None of this sits well with his mom (Gabrielle Anwar) and girlfriend (Greene, who played Alice Cullen in the "Twilight" features). When a fight gets him ejected from the team, Lutz is shipped off to a wilderness camp run by his dad's military buddy (Adam Beach), who uses lacrosse to snap him out of his self-pity party.
A transformed Lutz takes his new-found maturity back to the lacrosse pitch, where he faces off against Chord Overstreet and his sneering (but well-groomed) team for the school championship. Every sports movie cliché imaginable gets tapped for the final third of the picture; however, the real champion of "Warrior's Heart" is anyone who makes it to the final credits.
Peter Facinelli, Welcome to Hollywood (1998)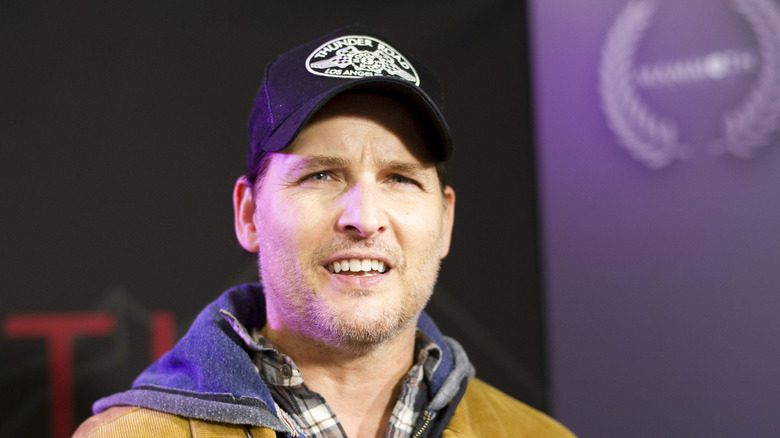 Michael Bezjian/Getty Images
Peter Facinelli brought charm and grace to his role as Dr. Carlisle Cullen in the "Twilight" series, and if his feature and television career hasn't always reached the stratospheric heights of that franchise, he's always managed to be a memorable part of any project. Facinelli has moved easily from teen roles in films like "Can't Hardly Wait" to romantic comedies ("Riding in Cars with Boys"), action and fantasy ("The Scorpion King") and ensemble series like "Nurse Jackie," "Damages," and "Six Feet Under."
Facinelli doesn't have a lot of screen time in the 1998 feature "Welcome to Hollywood," so he thankfully doesn't have to shoulder any of the blame for its bland, self-referential comedy. Writers/directors Adam Rifkin and Tony Markes, who play broad versions of themselves, are the responsible parties for this limp poke at the absurdities of Hollywood fame. Their targets are soft — "Baywatch" is a target at one point — and their gags too lightweight to make any impact. They do manage to corral an awful lot of famous people to appear in the film, however; in addition to Facinelli, "Hollywood" boasts cameos by Matthew McConaughey, Julianne Moore, Halle Berry, Will Smith, and Sandra Bullock. Still, even their presence can't boost the film's fortunes.
Cam Gigandet, Who's Your Caddy? (2007)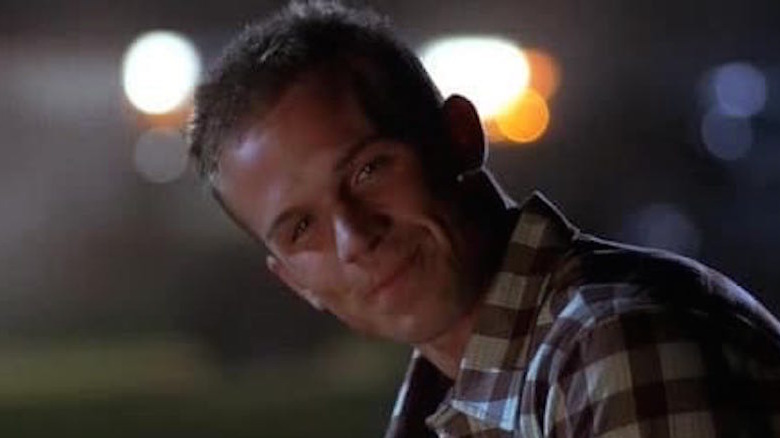 Dimension Films
If you take anything away from the flick "Who's Your Caddy?" it's this: playing golf will make you uncontrollably flatulent, and Cam Gigandet paid his dues prior to his star-making turn as vampire tracker James in "Twilight." 
Gigandet's appearance in "Caddy" — which marked his feature film debut — came in the early stage of his career, when he was a recurring presence on TV series like "The O.C." and "The Young and the Restless." His participation in "Caddy" is minor at best, since the film's focus is a battle between hip-hop entrepreneur Antwan "Big Boi" Patton of OutKast and racist snob Jeffrey Jones, who heads the country club he wants to join.
Failing to scare off Big Boi with lawyer Tamala Jones and gun-toting hitman Tony Cox, Jones decides to settle the matter with a round of golf. What results is an awkward chromosomal fusion of "Caddyshack" and "Ferris Bueller's Day Off" that is equal parts off-putting and out of control; Jones suffers endless humiliations, Faizon Love gets no less than four scenes that culminate in farts, and a long list of funny people, from Terry Crews and Garrett Morris to Bruce Bruce, Sherri Shepherd, and Jim Piddock try to look enthusiastic about their nothing roles. Lil' Wayne appears briefly as himself, and Andy Milonakis reminds you why you tried hard to forget him as the socially inept son of Jones.
"Joker" director Todd Phillips told the Hollywood Reporter that while filming "The Hangover Part II" in Thailand, he and several members of the cast dined with former President Bill Clinton, who reportedly told them that he was a fan of "Who's Your Caddy?". So, there's one. 
Jackson Rathbone, Big Stan (2007)
Sony Pictures Home Entertainment
Actor/musician Jackson Rathbone, who played Alice Cullen's husband Jasper Hale in the "Twilight" franchise, appeared in more than his share of movies he might like you to put out of your mind. There's the 2010 live-action "Last Airbender," the dreadful "Donnie Darko" sequel "S. Darko," the Biblical drama "Samson," and a passel of B-grade horror movies, including "Dread" and "Hurt." In Rathbone's defense, he's also appeared in a handful of well-regarded pictures, including the recent "Mixtape," "The Wall of Mexico," and the indie "Girlfriend." But it's the turkeys that are on the menu here, and nothing on Rathbone's resume gobbles quite as loudly as the 2007 Rob Schneider vehicle "Big Stan."
Schneider also directed "Big Stan" and plays the title role, a con artist sent to prison for his real estate schemes. Once there, Stan becomes consumed by his fear of sexual assault, and relies on the Master (David Carradine) to school him in martial arts defense moves. Stan's abject terror drives much of what passes for humor in the film, remaining stuck in that gear until the end credits; when not obsessing over this distasteful subject, "Big Stan" turns the reins over to its supporting cast, which includes Rathbone as a blissed-out former dealer turned fellow convict. An array of burly types, including MMA champs Randy Couture, Bob Sapp, and Don Frye, are on hand to look imposing, at which they succeed wildly.
A host of talented people, including Jennifer Morrison, the late Henry Gibson, M. Emmet Walsh, Richard Kind, Marcia Wallace, and Scott Wilson, do what they can to support Schneider's askew humor, but they're actors, not miracle workers.
Edi Gathegi, The Fifth Patient (2007)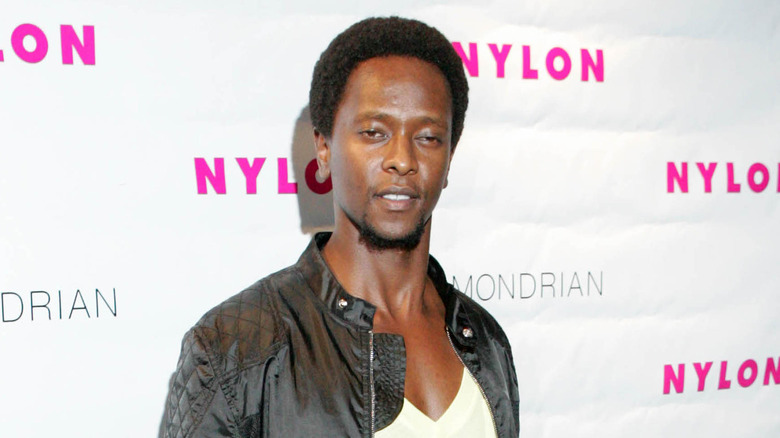 s_bukley/Shutterstock
As conflicted vampire hunter Laurent, Edi Gathegi kickstarted a prolific acting career that includes appearances in "X-Men: First Class" and "The Harder They Fall," and on series like "The Blacklist" and "For All Mankind." Gathegi had already amassed an impressive list of credits prior to "Twilight," including extensive stage work, appearances on "House" and "Veronica Mars," and a riveting turn as the drug kingpin Cheese in "Gone Baby Gone." Most actors also amass a few duds during their early careers, though in Gathegi's case, it's really a single film: the 2007 thriller "The Fifth Patient."
Though its core premise is built around the hoary trope of a patient waking up in a hospital with total memory loss, "Patient" has a solid cast led by Nick Chinlund as the amnesiac and Isaach De Bankole as the African army leader trying to determine if he's a spy. Their back-and-forth is well-played, and there's fine support by Marley Shelton as Chinlund's wife (or not), as well as Gathegi and the late Peter Bogdanovich, but all the guesswork adds up to very little payoff, which leaves most viewers feeling a bit forgetful as to why they bothered with the film in the first place.
Rachelle Lefevre, Barney's Version (2010)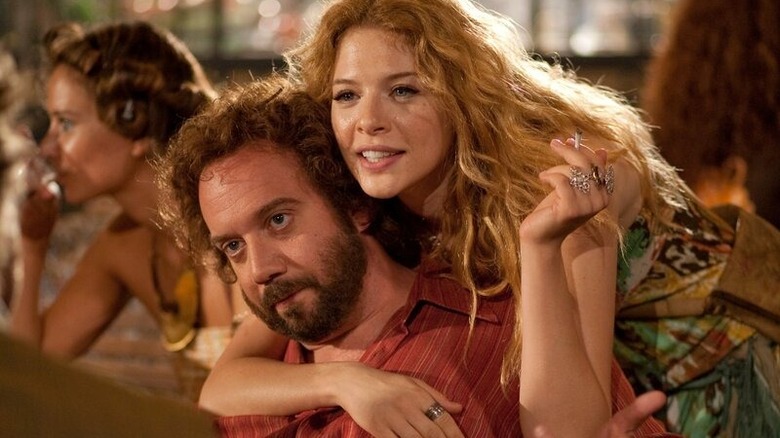 Telefilm Canada
If you're wondering why Rachelle Lefevre plays the vengeful Victoria Sutherland in only two entries in the "Twilight" series, blame the 2010 film "Barney's Version." As Lefevre told Entertainment Weekly in 2009, she was cut from the series over a scheduling conflict, which she described as a ten-day shooting schedule on "Version." According to her, the series' distributor, Summit Entertainment, sent her packing despite having picked up her option for the third "Twilight" film, "Eclipse." Said Lefevre at the time: "I am deeply hurt by Summit's decision to move on without me."
Summit responded to Lefevre's comments by stating that the dismissal was due to her withholding all information about the schedule conflict until what they described as the last possible moment. Lefevre's career appears to have somewhat survived the dismissal: she's remained active in features like "White House Down" and TV series like "Under the Dome" and "Philip K. Dick's Electric Dreams."
As for "Barney's Version," the film — based on the novel by Mordecai Richler and starring Paul Giamatti in a Golden Globe-winning turn as a hard-living, frequently married television producer — earned critical praise and an ACTRA Montreal Award nomination for Lefevre as Giamatti's spiteful first wife. But it was also a box office flop; despite its Oscar nomination for Best Achievement in Makeup, appears largely forgotten today.