Why Ronald From StartUp Looks So Familiar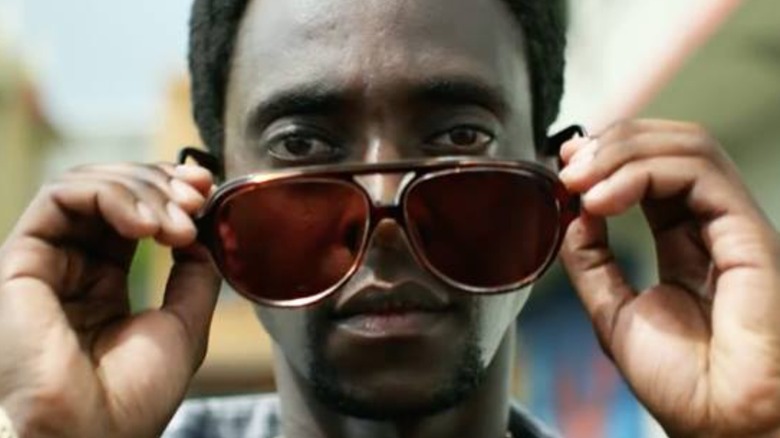 Crackle
The suspenseful crime drama "StartUp," starring Adam Brody and Martin Freeman, tells the story of Nick Talman (Brody), a young entrepreneur who gets tangled up in a cryptocurrency scheme using his father's laundered money and soon finds himself in over his head. Between dodging a corrupt FBI agent (Freeman) and receiving threats from a local gang, Nick has a lot on his plate — and things only get more complicated from there. The series was created by Ben Ketai and debuted on Crackle in 2016, and now, Netflix viewers can check out all three seasons.
"StartUp" boasts a stellar cast, including Brody and Freeman, along with Ron Perlman, Otmara Marrero, and Edi Gathegi. Gathegi plays Ronald Dacey, a member of Haitian gang LH7 who joins Talman with his investment, hoping to make life better for his community and his son. If the actor looks familiar to you, it's because you've likely seen him in one of his many film and television roles over the years.
Edi Gathegi played a fellowship hopeful on House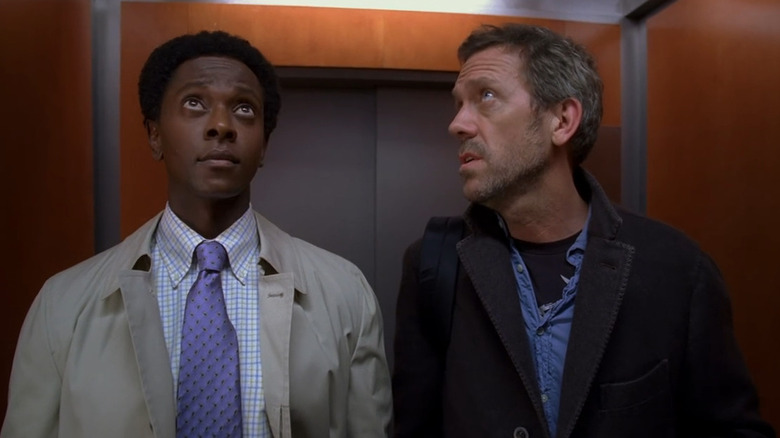 Fox
The Season 3 finale of "House" marked the exit of Dr. House's (Hugh Laurie) original diagnostic team, leaving fans wondering how the medical drama would fill in the gaps left behind. In the show's Season 4 premiere, House is adamant that he doesn't need to hire anyone, in spite of insistence from his best friend, Wilson (Robert Sean Leonard), and boss, Cuddy (Lisa Edelstein). Eventually, House gives in and begins the hiring process in true House fashion — by orchestrating a competition in the style of reality show "Survivor," beginning with 40 hopefuls and narrowing down to a lucky few.
One of those hopefuls is Dr. Jeffrey Cole (Gathegi), a Mormon who earns the nickname "Big Love" by House and is often tormented for his religion. Cole made the cut for several episodes in the fourth season but was ultimately eliminated when House discovered that during a competition that involved stealing Cuddy's thong, Cole succeeded by more dishonest means. As it turns out, Cole made a deal with Cuddy, who gave him her underwear willingly. Despite being a man known to challenge authority rather than work within the system, House fired Cole for going against the spirit of the challenge.
Edi Gathegi played a villainous vampire in the Twilight movies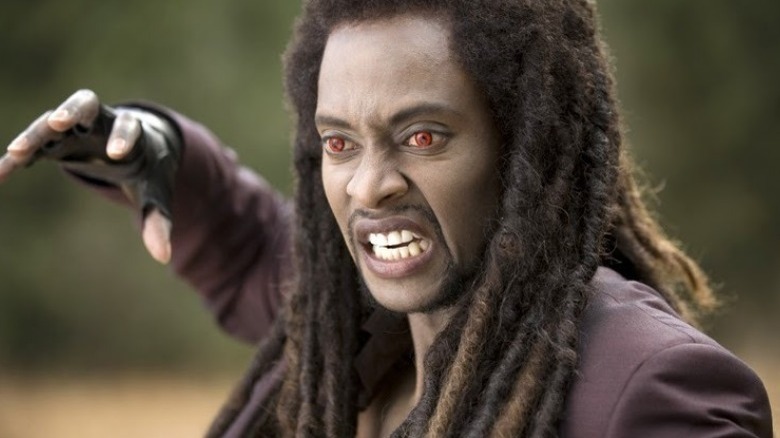 Summit Entertainment
The "Twilight" phenomenon of the late 2000s spawned a classic film franchise, with five movies adapted from the young adult book series by author Stephenie Meyer. The film series made actors Robert Pattenson and Kristen Stewart into huge stars and launched a movement that romanticized werewolves and vampires for a new generation. The "Twilight" saga has a huge cast of recurring characters besides its well-known leads, thanks to the various alliances and rivalries that feature throughout the series.
Edi Gathegi played the vampire Laurent, a cunning survivalist whose loyalties never seem to last for long. Although he began as a part of a coven with antagonists James (Cam Gigendet) and Victoria (Rachelle Lefevre), Laurent gave his aid to the Cullens, only to later betray them by spying on them. Laurent joined the Denali coven for a time and became the lifemate of Irina, played by Maggie Grace. In "New Moon," the self-serving vampire met his end when he tried to kill Bella (Stewart), only to be attacked and killed by a pack of werewolves.
Edi Gathegi was one of the original X-Men in First Class
20th Century Fox
The 2011 film "X-Men: First Class" takes a look at the origins of the elite team of mutants headed by Professor Charles Xavier, based on the popular Marvel comic book series. While the franchise originally served as a prequel for the "X-Men" film trilogy, the new "X-Men" franchise became a world of its own that often contradicted the other films. "First Class" introduced the relationship between young Xavier (James McAvoy) and friend-turned-rival Erik Lehnsherr (Michael Fassbender), who would later come to be known as the notorious villain, Magneto.
As Charles and Erik travel the world to recruit mutants into their team, they meet a taxi driver named Armando Muñoz, who has the extraordinary ability to physically adapt to his surroundings, earning him the mutant name Darwin. Edi Gathegi plays the role, although his character sadly met his end as he and Havoc (Lucas Till) tried to defend Division X headquarters from the evil Sebastian Shaw (Kevin Bacon) and his Hellfire Club.
Edi Gathegi was a deadly adversary in The Blacklist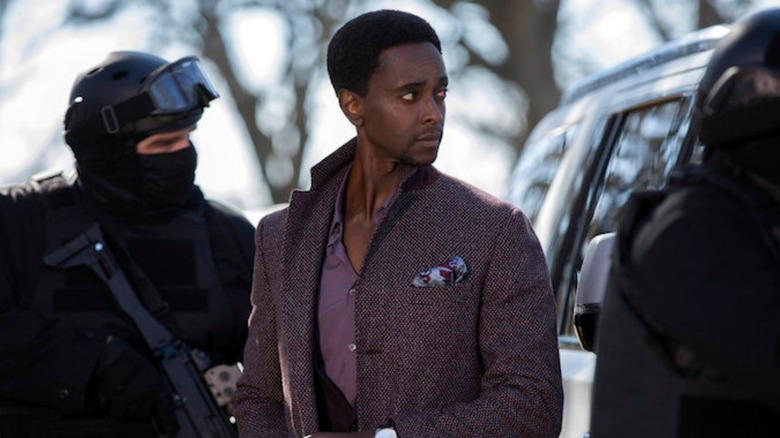 NBC
NBC's "The Blacklist" continues to be one of the biggest hits for the network and is currently in its tenth season. The crime drama stars James Spader as Raymond "Red" Reddington, a notorious crime lord who teams up with the FBI as an informant to take down other dangerous criminals. Alongside him is Agent Elizabeth Keen (Megan Boone), who knows that Ray is keeping secrets from her, including mysterious details of her own past.
Elizabeth and Ray go up against a number of formidable foes throughout the series, and perhaps one of the deadliest among them is Matias Solomon, a ex-CIA runner who was disavowed after committing serious war crimes. Solomon is a high-ranking member of the Cabal, a shadow organization with influence in several governments around the world. Edi Gathegi also played the character in a spin-off series, "The Blacklist: Redemption," which, sadly, was cancelled by NBC after just one season.