Is Kellan Lutz Really Leaving FBI: Most Wanted For Good?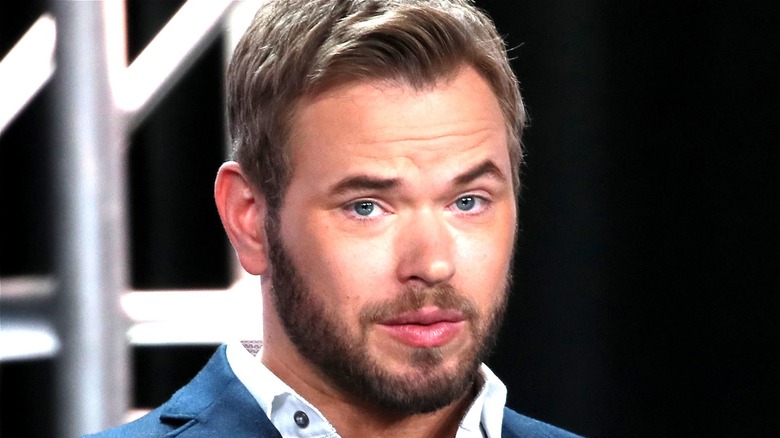 David Livingston/Getty Images
On Tuesday, Sept. 21, "FBI" and "FBI: Most Wanted" started out their seasons with a bang — literally. The three-hour crossover event between the show, its spin-off, and new series "FBI: International" started with an "FBI" episode called "All That Glitters," in which the FBI agents bring Kenny Crosby (Kellan Lutz) in on a case because their suspect in a murder was apparently in the same U.S. Army platoon. They find the military man, Curt Williams (Elias Toufexis), but he escapes in an ATV and crashes. Crosby tries to talk him down and at first it seems to work — until Williams shoots him twice in the abdomen. Fortunately, Maggie (Missy Peregrym) and OA (Zeeko Zaki) pull up right behind to get Kenny some help. In "Exposed," the "FBI: Most Wanted" Season 3 opener, Crosby undergoes a longer-than-expected surgery, and by the pilot episode of "FBI: International," he's in recovery (via TV Insider).
Lutz has become a favorite on the series since it premiered in January 2020, portraying his character as a good guy with a bit of an anger management problem when it comes to issues of justice. And whenever an event likes this happens on television, fans naturally start wondering if one of the actors they've come to enjoy has decided to leave the TV show's fold for good. Often, producers are just trying to build drama to win ratings, and there's no reason to panic. This case is different, though. 
Lutz is leaving the show because he's putting family first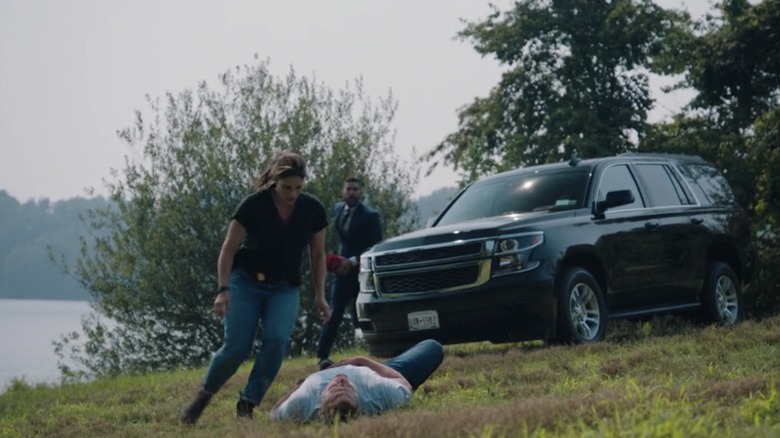 CBS
After the episodes aired last night, Lutz posted a message on his Instagram announcing that he is leaving "FBI: Most Wanted." He confirmed, "And yes, you saw that correctly, Crosby won't be chasing down any bad guys for a little while." He explained that during the COVID-19 pandemic in 2020, he lost his first daughter and both grandfathers, and almost lost his wife, while filming the show in New York (via Republic World) across the country from his family and friends. As a result, he decided to move back to California "so our daughter could grow up with her grandparents, aunts, uncles, and cousins, just a short drive away."
He went on to say, "CBS, Dick Wolf, UniversalTV, and the entire 'FBI: Most Wanted' team have been beyond supportive, understanding, and heard me out as I worked through feelings and emotions in regards to this decision. One thing that I kept hearing over and over when I booked this job was how much of a family Dick Wolf shows are, and that couldn't be more accurate. They've supported me in the lows and celebrated with me in the highs and I will forever be grateful for everything they've done for me. I will miss the show, my costars, production, and most importantly my character Kenny Crosby, who is named after one of the grandfathers I lost earlier this year but I have so much peace knowing I made the right decision for my family."
That doesn't mean Lutz is gone for good. He finished his statement by noting, "I hope Crosby is able to pop in and out here and there in the future." So, barring unforeseen circumstances, fans can hopefully see his character back in the office for special recurring appearances during the seasons ahead.