Ken Jeong Reveals One Of His Favorite Days Of Filming Ever - Exclusive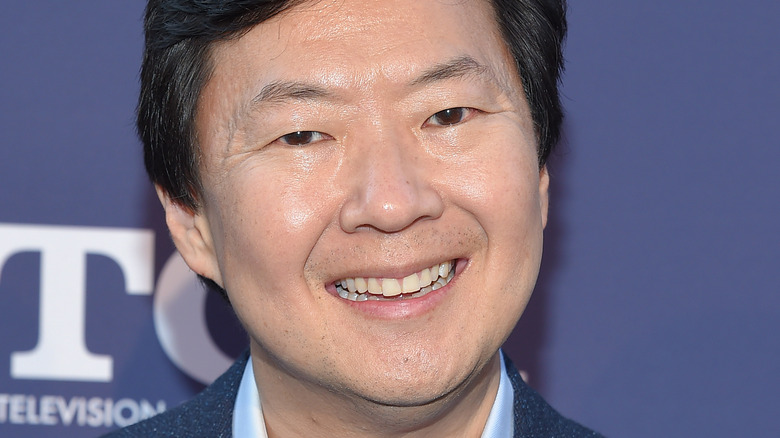 DFree/Shutterstock
You might have been too busy laughing at his jokes to properly take it in, but comedy legend Ken Jeong has been not-so-quietly trailblazing for years. For the two seasons it aired, "Dr. Ken" was unprecedented. Apart from "Fresh Off The Boat" — which also aired on ABC — the series was one of the only series telling stories reflecting the Asian-American community. Together, Jeong once told Time, the two shows did something "groundbreaking." Jeong reflected, "You're seeing five Asian American kids on TV. That's amazing. As an Asian-American kid, I saw zero. It's pretty mind-blowing for me."
ABC canceled "Dr. Ken" in 2017, so Jeong hopped on a plane to do something even more groundbreaking. As Jeong recounts in his Netflix stand-up, "You Complete Me, Ho," days after learning that his show had been canceled, the actor and comedian had transformed into Goh Wye Mun for "Crazy Rich Asians," the first movie since "The Joy Luck Club" with a majority Asian-American cast. "Being a part of 'Crazy Rich Asians' was one of my favorite things I've ever been a part of in my career," Jeong exclusively told Looper's sister site, Mashed. "Because in many ways, it may be the most important ... especially as an Asian American actor, the words can't express the amount of pride and amount of joy that is associated with my feelings for that movie."
Ken Jeong describes Crazy Rich Asians' overnight shoot on rooftop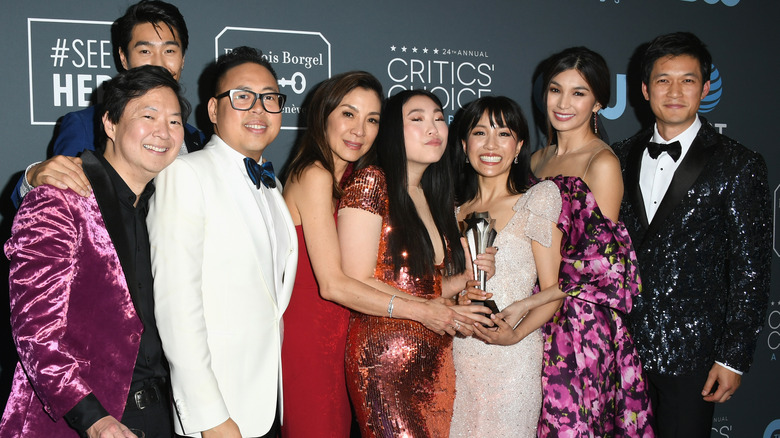 Jon Kopaloff/Getty Images
The cast of "Crazy Rich Asians" couldn't have predicted how big the movie would be — by September 2018, it made more money than any other rom-com in a decade. The cast was something special from the start. "We all hang, we have this WhatsApp chat group that's like 100 people. It's like 'Community' on steroids," Jeong once told Esquire. While the cast didn't know if it would become a national phenomenon, even while they were making the movie, they understood its significance. "I remember when we were filming it, we ... knew we were doing something special in the moment, [and] we had a feeling we were doing something special that will have an impact," Jeong revealed to us.
It's no plot twist of the century that one of Jeong's treasured professional memories also belongs to "Crazy Rich Asians." "I remember one of my favorite days of filming anything, ever, was being [on that set]," Jeong told us. "In that last scene, the whole cast, we were all in Singapore, and some of us are meeting for the first time. To have, in the last scene of the movie, all of us doing an overnight shoot on the rooftop was really one of the most beautiful experiences I've ever had as an actor."
Ken Jeong and "Community" co-star Joel McHale will duke it out over the correct way to eat nuts in their upcoming Planters Super Bowl ad. In the meantime, don't forget to chime into the debate on Twitter with #PlantersAllorOne to tell the world how you eat your nuts!