The Action Thriller That Ruined Taylor Lautner's Career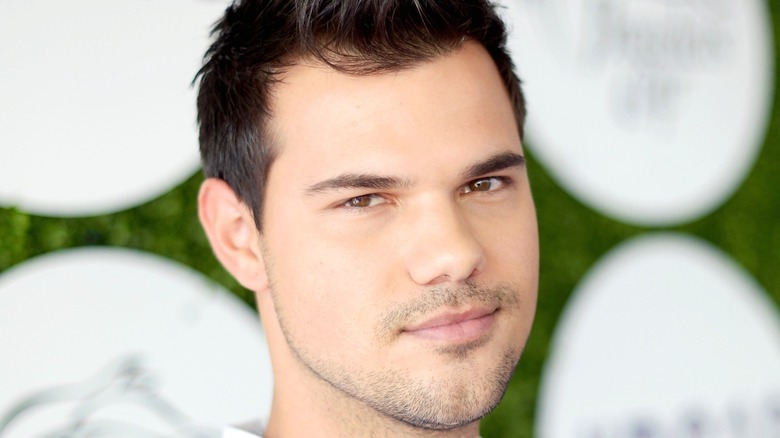 Charley Gallay/Getty Images for Breeders' Cup
A single film can make or break a career in show business; this has been the case since the dawn of Hollywood. The 2008 vampire romance movie "Twilight" came with the expectation of stardom for its leads, as it stemmed from a best-selling book series. "The Twilight Saga" resulted in five films and was a pop culture phenomenon at the time, but not every star of the franchise reaped the long-term rewards.
While two of the leads, Kristen Stewart and Robert Pattinson, have been able to find critical and commercial success following the end of the "Twilight" franchise, the film's third lead, Taylor Lautner, has not been as fortunate. This is actually kind of a surprise, seeing as the actor's role as the perennially shirtless werewolf, Jacob Black, looked like a pretty safe pass to stardom, and Lautner was perfectly convincing — insofar as the term can be applied to the fantasy creature romance genre.  
Nevertheless, Lautner — who previously starred in "The Adventures of Sharkboy and Lavagirl," and played Jacob across all five films — has failed to turn his "Twilight" exposure to A-list stardom, while Pattinson and Stewart have both managed to star in a healthy mix of mainstream hits and critical darlings. In fact, since the release of "The Twilight Saga: Breaking Dawn – Part 2" in 2012, Lautner's appearance in movies or television has been noticeably more limited than you might assume. However, this relatively unimpressive trajectory hasn't necessarily been Lautner's own fault. In fact, one might argue that his dwindling career can be traced back to a single film — an action thriller that single-handedly ruined Taylor Lautner's career.
Abduction was a critical and commercial flop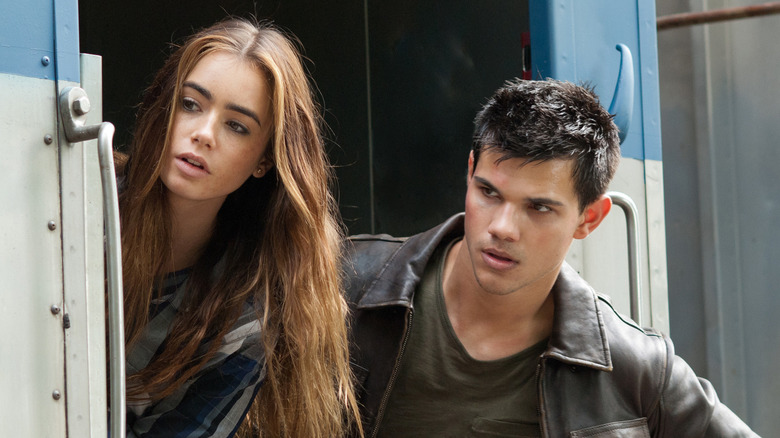 Lionsgate
To be perfectly honest, Lautner is no stranger to movies that got a poor critical reception. For instance, 2010's "Valentine's Day" has a Rotten Tomatoes score of 18%, though in all fairness, the actor only appeared briefly in the comedy's ensemble cast. However, if you're looking to pinpoint a particular film that took a heavy toll on Lautner's career prospects, his 2011 starring vehicle, "Abduction," ended up with a Rotten Tomatoes score in the dreaded single digits: a measly 5%. The film's box office results were dismal as well, as the film grossed just over $28 million domestically on a $35 million budget (per Box Office Mojo,) relying on its international box office totals to turn a profit.
This must not have reflected too well on Lautner as a bankable leading man, seeing as "Abduction" was the first starring role he did after the initial success of "Twilight." This was his opportunity to show Hollywood he had what it took to be an action hero and a dramatic lead. "Abduction" not connecting with audiences or critics seemed to signal that Lautner would be unable to carry the franchise's success on to other projects, and his acting CV since then makes it fairly clear that productions have been somewhat wary of casting him in leading roles ever since. Lautner's last movie role to date came in the 2016 film "Run The Tide." He has also appeared in a few TV roles, such as the second season of Ryan Murphy's "Scream Queens" in 2016 and a few seasons of the BBC sitcom "Cuckoo." 
Could Taylor Lautner still have a shot at making a comeback?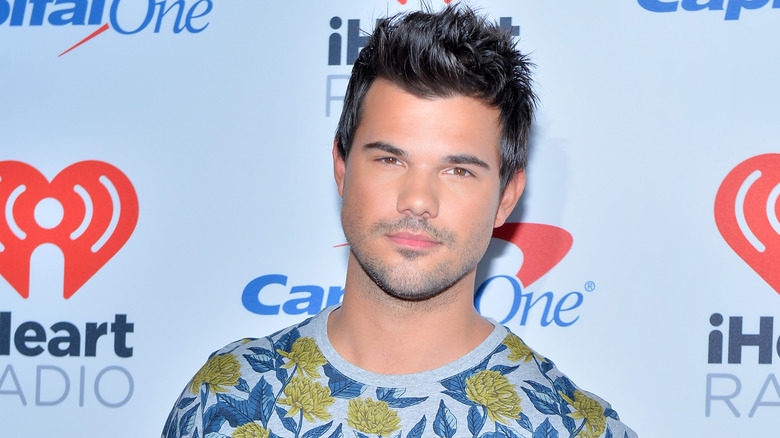 Sam Wasson/Getty Images
Though "Abduction" certainly didn't do any favors for Taylor Lautner's action star chops, it doesn't necessarily mean that his days as an actor are over. Just look at his "The Twilight Saga" co-star Robert Pattinson, who spent many post-"Twilight" years gravitating toward relatively obscure and creepy dramas and arthouse films, and has only recently started returning to comparatively mainstream fare, like Christopher Nolan's "Tenet," and Matt Reeves' upcoming "The Batman." 
While Pattinson went artsy, Lautner has quietly been reinventing himself as a bit of a comedian. He replaced none other than Andy Samberg as the central character of "Cuckoo" after Season 1, and the horror series "Scream Queens" also had plenty of comedic moments. In 2015, the "Twilight" star had a prominent role in Adam Sandler's comedy western, "The Ridiculous 6." Lautner is also currently filming "Home Team," which is produced by Sandler's Happy Madison Productions. Like "The Ridiculous 6," the movie is scheduled to debut directly on Netflix.
Apart from the occasional comedic role, Lautner has recently kept himself busy with real estate deals, as he bought a luxurious mansion in Agoura Hills, CA. in 2020. (via Variety). As such, even though he might not be Hollywood's first port of call when it comes to tentpole action movies, Taylor Lautner seems to be living his best life, and keeps himself occupied with fun projects that have very little to do with his days as a hunky werewolf.  
The five "Twilight" films are currently all available to view on Netflix.