What Is Billy Burke From Twilight Doing Now?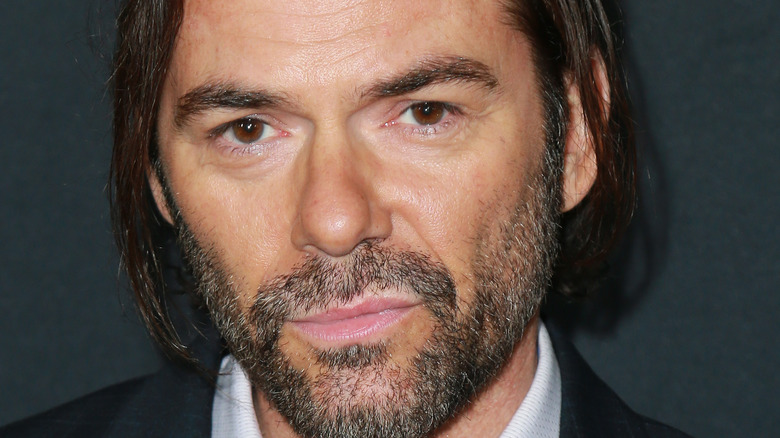 Leon Bennett/Getty Images
Now a full decade removed from the release of its final chapter "Breaking Dawn: Part 2," one has to wonder if there's a big screen franchise with a more complicated legacy than "The Twilight Saga." The saga opened in 2008 with the film "Twilight," itself based on a wildly popular young adult fantasy about a girl named Bella and the sparkly-skinned vampire she falls hopelessly in love with, Edward. Those star-crossed lovers were, of course, famously played by Kristen Stewart and Robert Pattinson in the big screen version of "Twilight." And their fateful romance was continued in three ensuing novels, that were themselves adapted into four feature films with wildly varying levels of critical success (per Rotten Tomatoes).
If you've seen "The Twilight Saga" in its entirety, you know things get pretty messy for pretty much every character involved as the drama unfolds, and that the series' cast and crew did a solid-enough job working through material that teetered between absurdly melodramatic and effectively heartfelt. You might also know Billy Burke — who portrayed Bella Swan's pragmatically adoring father Charlie — was the franchise's secret MVP, delivering a soulful performance that frequently grounded the absurdist inhuman action in stoic humanity. Here's what Billy Burke has been up to since appearing in the "Twilight" movies.
Burke has kept busy on the big screen since playing Bella Swan's doting dad in Twilight
You may not know it, but Billy Burke had already spent a couple of decades making a name for himself as an actor before "The Twilight Saga." And yes, he's continued booking acting gigs on screens big and small in the years since the series ended. In fact, Burke followed his 2012 "Twilight Saga" swan song with a starring turn opposite Christian Slater and Crispin Glover in the '70s set crime flick "Freaky Deaky," and promptly landed another starring indie role in spiritual comedy "Divine Access," which found him working with Gary Cole and Joel David Moore.  
Circa 2016, Burke earned another impressive big screen gig, portraying the ill-fated stepfather to a haunted family in the horror treat "Lights Out," which was based on David F. Sandburg's hit horror short of the same name. Burke admittedly didn't have a tone of screen time in "Lights Out," but he certainly made the most of his limited time in the film's unforgettably creepy opening moments. A couple of years later, the actor would score another hit, breaking seriously bad to play as a would-be thief tormenting Gabrielle Union and her family in the home-invasion thriller "Breaking In." And yes, he recently voiced Gotham PD Commissioner Jim Gordon for the two part animated adaption of "Batman: The Long Halloween."
Burke has also been a small screen regular since leaving Twilight behind
Coming off of "Twilight," Burke was understandably in demand in Hollywood circles, and the actor quickly capitalized on his popularity by claiming the starring role in J.J. Abrams' short-lived mystery box sci-fi stunner "Revolution," which told the thrilling post-apocalyptic tale of a world without electrical power. It also found Burke trading lines with the likes of Giancarlo Esposito, Elizabeth Mitchell, and Zak Orth.
Burke followed "Revolution" by reprising his role as Philip Stroh on "Major Crimes." Burke originated said role (a skilled defense attorney who moonlights as a serial rapist and murder) on the series "The Closer" in 2009, and brought some serious menace to "Major Crimes" when he returned for a multi-season, six episode arc that began in 2015, and didn't end until the series' 2018 finale. Since then, Burke anchored the gonzo "animals gone bad" NBC drama "Zoo" over its two season run, and played a kindly absentee dad in the gritty Netflix drama "Maid." Most recently, Burke portrayed Deputy Fire Chief Billy Tyson, the duplicitous frenemy to Rob Lowe's firehouse captain on the Fox hit "9-1-1 Lone Star."
Just FYI, Burke is also a working musician in his spare time, having released a pair full length rock and roll records in 2010 and 2018. So he's got something to fall back on in case this acting thing doesn't pan out.