The Cast Of Twilight Looks A Lot Different Today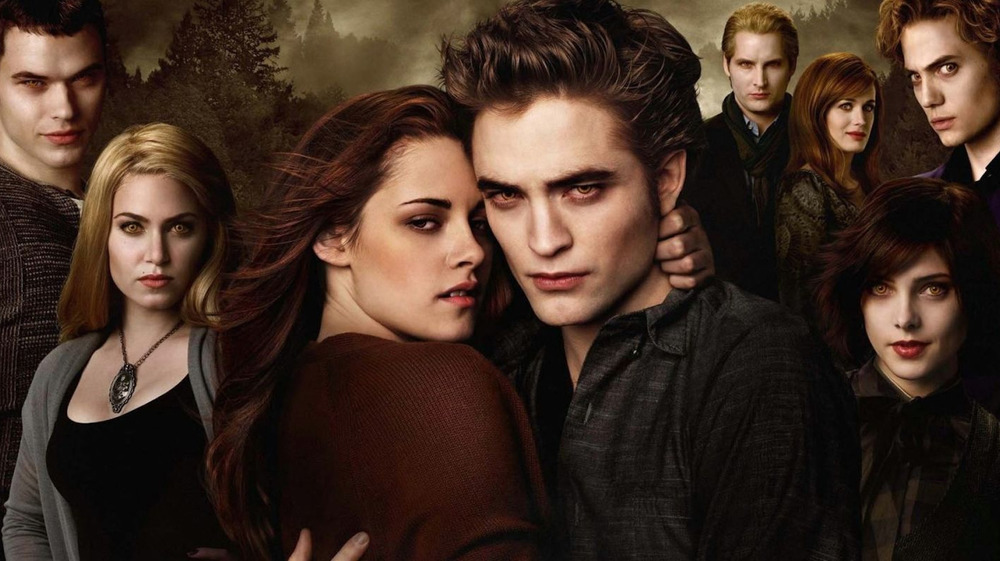 When the first film in the Twilight franchise arrived in theaters in 2008, it boasted one of the best "before they were famous" ensemble casts in recent memory. The five films in the Twilight saga, which were based on the young adult novel series by Stephenie Meyer, were all huge commercial successes that helped to launch the subsequent careers of many of its stars. This was especially true for Kristen Stewart, Robert Pattinson, and Taylor Lautner, who portrayed the series' main protagonists. Over the five years that the Twilight film series was released, the three actors became household names.  
In the more than a decade that's passed since the first Twilight film came out, many of its stars have gone on to enjoy commercial and critical success in both mainstream and indie film roles, while others have transitioned into TV work or moved away from Hollywood entirely to focus on their families. Here's what the cast of Twilight has been up to in the years since the franchise reached its conclusion.
Kristen Stewart has starred in a diverse array of films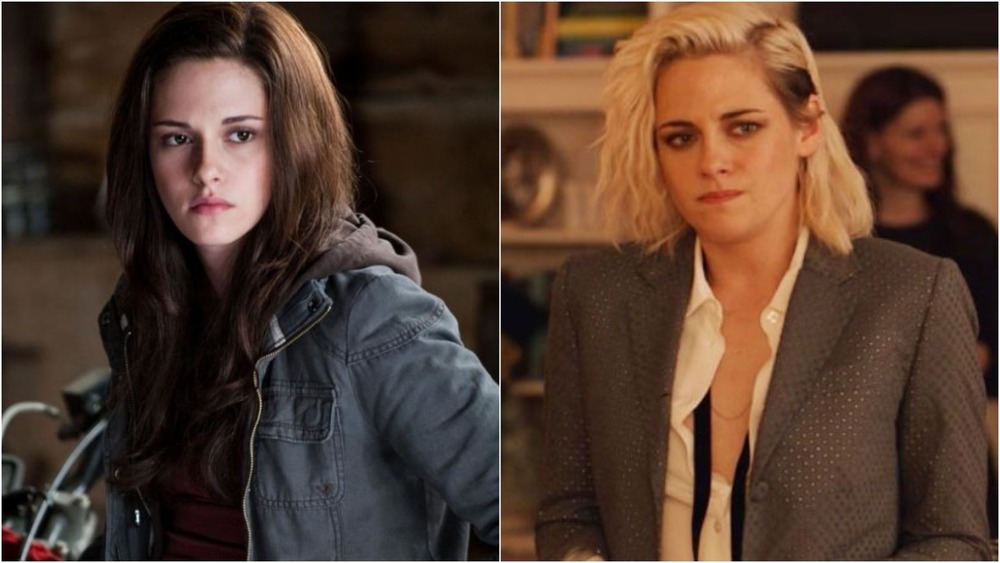 She'd made movies before signing on for the saga, but the actor who'd later become known as "K-Stew" became an international superstar overnight by starring in the Twilight franchise. She quickly landed other leading roles, including starring in the Joan Jett biopic The Runaways. Once Kristen Stewart wrapped her time in the Twilight series with Breaking Dawn Part 2 in 2012, she became a spokesperson for fashion houses such as Chanel and Balenciaga. She also had a small role in 2012's Into the Wild, which was based on the bestselling book by Jon Krakauer.
Stewart transitioned from starring in blockbusters to working on smaller indie films. In 2014, Stewart starred in Camp X-Ray, receiving critical acclaim for her portrayal of a guard stationed at Guantanamo Bay. She also co-starred with Chloë Sevigny in 2018's Lizzie, portraying Lizzie Borden's lover and accomplice to the infamous killings of Borden's father and stepmother. Stewart has also tried her hand behind the camera. She wrote and directed a short film, Come Swim, in 2017. 
After working consistently as an indie darling for several years, Stewart reemerged as a blockbuster force once again with starring roles in Charlie's Angels (2019) and Underwater (2020). More recently, she starred in Hulu's Happiest Season, playing Abby, a woman who is invited to her girlfriend's home for the holidays. As one of the first major holiday films to center around a same-sex couple, Happiest Season became a cultural touchpoint for discussions about LGBTQ stories in film, all while stoking passionate debate among viewers over who Stewart's character should've ended up with (the only correct answer to this is Riley).
Robert Pattinson hit his stride in dramatic roles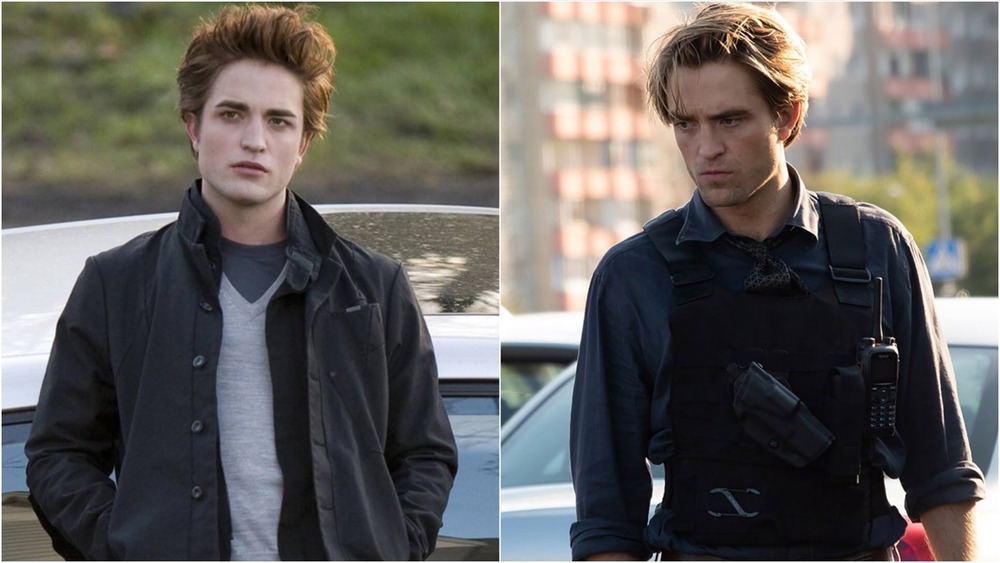 Like his co-star Kristen Stewart, Robert Pattinson also found success soon after starring in the Twilight franchise, landing major roles in Remember Me (2010) and Water for Elephants (2011). Both films received mixed reviews, but critics praised Pattinson's clear attempt to move away from teen idol roles — something that would become a recurring theme as he continued to build his post-Twilight career. He also became the face of fashion house Dior Homme's fragrance and menswear lines, even appearing in short films as part of the Dior Homme fragrance campaign.
Throughout the 2010s, Pattinson appeared in different roles in various genres outside of the Twilight films, including the Safdie brothers' thriller Good Time (2017). Pattinson landed several prominent roles in 2019, including historical dramas The King and Waiting for the Barbarians. 2020 was also great for Pattinson, who starred in Christopher Nolan's highly anticipated thriller Tenet, the first major Hollywood release that opened in theaters after initial shutdowns due to the COVID-19 pandemic. (Pattinson made headlines when he admitted that even he didn't really understand the film's complex plot while filming.) In what might be his most anticipated role to date, Pattinson landed the lead in The Batman, donning the cowl set aside when Ben Affleck vacated the role following Justice League. 
Aside from his prolific filmography, Pattinson has gained notoriety for going viral in the weirdest ways possible. Exhibit A: a 2020 GQ profile in which he attempted to cook pasta in aluminum foil in the microwave.
Anna Kendrick became a star in her own right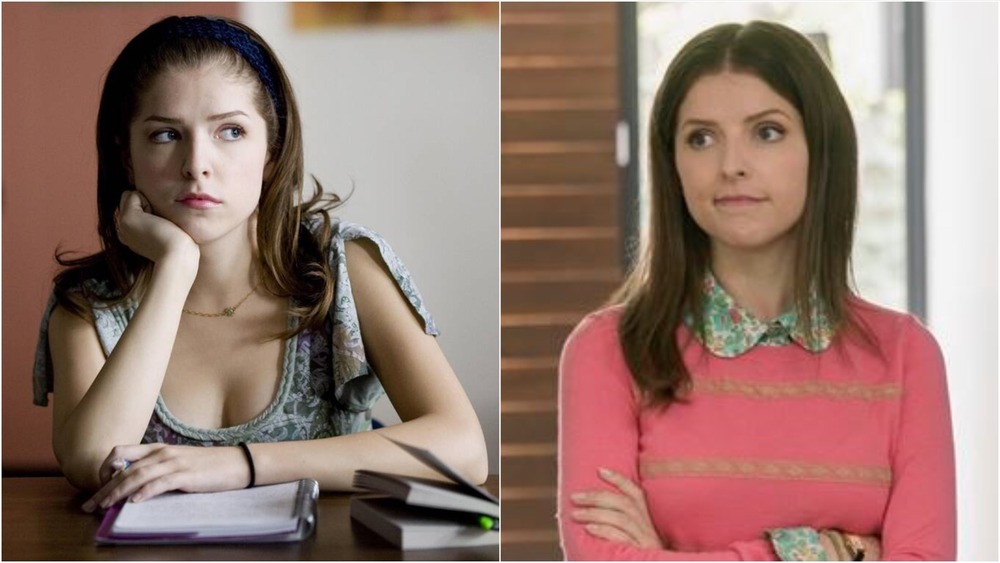 Anna Kendrick had a small supporting role in Twilight as Jessica Stanley, a high school student who happily brings Bella into the fold when she moves to Forks, Washington. The year after she appeared in the first Twilight film, she had her own moment in the spotlight when she starred in 2009's Up in the Air alongside George Clooney, a role for which she was nominated for an Academy Award, a Golden Globe, and Screen Actors Guild award. She went on to play a supporting role in Edgar Wright's Scott Pilgrim vs. The World as Scott Pilgrim's sister Stacey. Scott Pilgrim became one of Kendrick's most recognizable roles, and the cast even did a reunion table read for the film's 10-year anniversary in 2020.
In 2012, Anna Kendrick became an even more recognizable household name when she starred in Pitch Perfect. She later reprised her role as Beca Mitchell, an ambitious college student who strives to be a music producer, in both Pitch Perfect sequels. She appeared in several musical roles in films like The Last Five Years and Into the Woods, drawing from her experience on Broadway prior to her Twilight days. In 2016, she had her first major voice acting role when she portrayed Princess Poppy in Trolls.
In the last few years, Kendrick reprised her roles in successful franchises such as Pitch Perfect and Trolls, as well as appearing in other films like black comedy A Simple Favor and holiday film Noelle.
Kellan Lutz has been busy with TV roles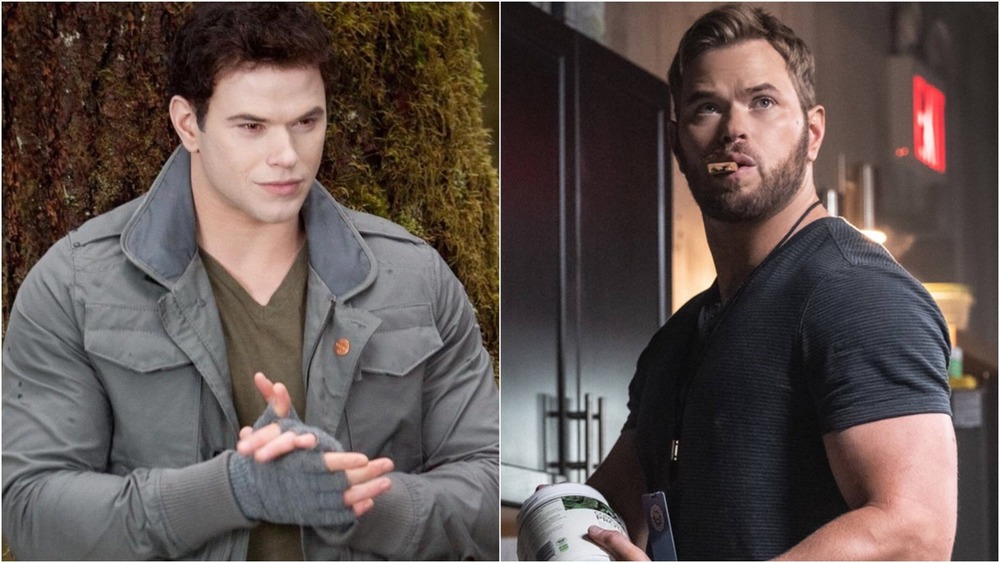 In the Twilight saga, Kellan Lutz played Emmett Cullen, Edward's buff and lovable adopted brother. After his appearance in the first Twilight film, he worked on a few horror films such as After Dusk They Come and the 2010 remake of A Nightmare on Elm Street. He also starred in a sports romance film, A Warrior's Heart, alongside his Twilight co-star Ashley Greene.
Shortly after his Twilight role wrapped, Lutz portrayed several iconic characters in various films. He provided the voice for the title character in 3D animated feature Tarzan (2013) and played the lead in 2014's The Legend of Hercules. He also had a small part in the ensemble cast of The Expendables 3 alongside Sylvester Stallone, Mel Gibson, Jason Statham, and Harrison Ford. 
In recent years, Lutz has found success working in network TV. He appeared in the CBS series FBI as FBI Special Agent Kenny Crosby, and later starred in the show's spin-off series FBI: Most Wanted.
Outside of acting, Lutz has done lots of charity work. He was named one of GQ's gentlemen of the year in 2013 for his work with charity Saving Innocence, which protects victims of child sex trafficking. He's also a vocal supporter of animal rights. 
Billy Burke starred in his own TV show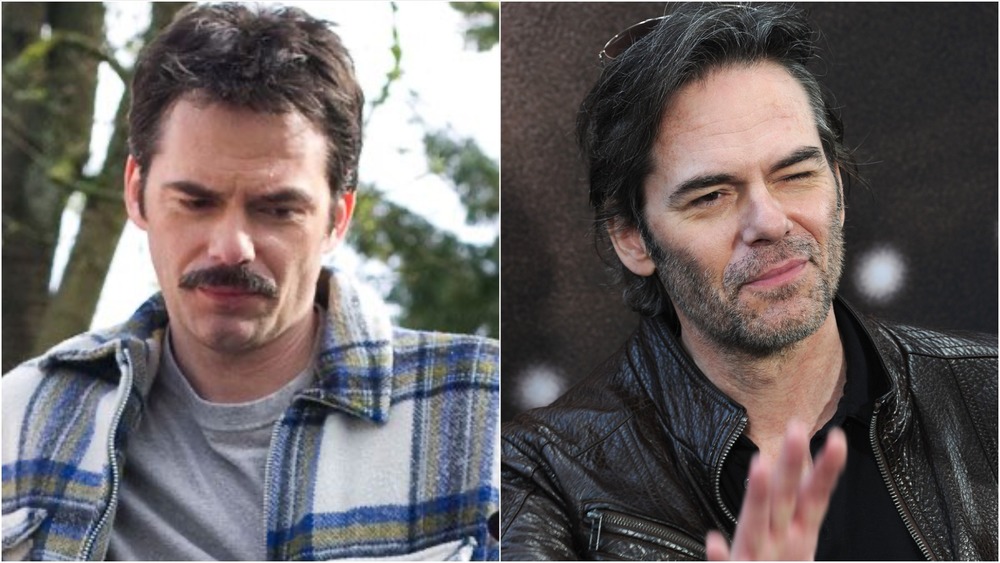 Albert L. Ortega/Getty Images
Billy Burke had a small supporting role in Twilight as Bella Swan's protective father and Forks' police chief. While Burke didn't get as much screentime as other members of the cast, he was still a fan favorite. Shortly after his appearance in the first Twilight film, he worked on several thrillers, such as Untraceable (2008) and Drive Angry (2011). He also worked with Twilight director Catherine Hardwicke in 2011's Red Riding Hood, playing Cesaire, the father of the film's titular character. 
On television, Burke played Phillip Stroh, a recurring antagonist on TNT's The Closer. He reprised this role in The Closer's spin-off series, Major Crimes, until his character's death in the series finale. In 2012, Burke also starred in Revolution, a sci-fi series that ran for two seasons on NBC. The show received generally positive reviews and had a passionate fanbase. In 2020, Burke appeared in 9-1-1: Lone Star as well as the Quibi series Most Dangerous Game. He's also set to appear in the Netflix dramedy series Maid.
Former teen heartthrob Taylor Lautner is thriving on TV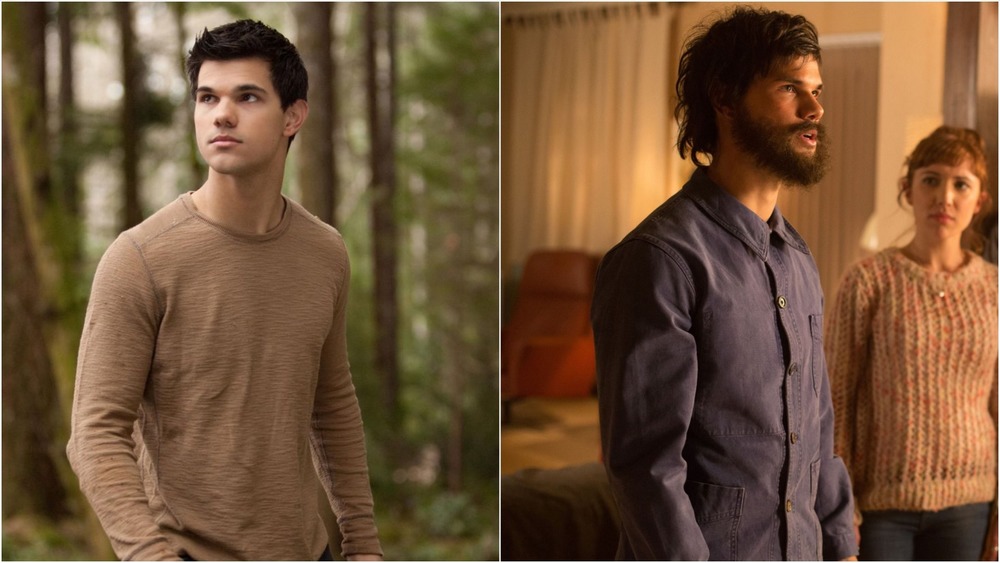 Like his co-stars Kristen Stewart and Robert Pattinson, Taylor Lautner was thrust into the spotlight immediately following his appearance in the first Twilight film. Lautner played Bella's longtime friend and love interest Jacob Black, who also happens to be a werewolf. Fans' passion for "Team Jacob" fed into Lautner's status as a teen icon. 
In 2010, he was a member of the ensemble cast of rom-com Valentine's Day. In the film, Lautner's character, Willy, is the love interest of Taylor Swift's character, Felicia. In 2011, Lautner took the lead role in Abduction, but the film was panned, with many critics specifically criticizing Lautner's performance. Lautner's other foray into being an action lead, Tracers, similarly received negative reviews.
Despite Lautner's challenges in Hollywood, he's found success in recent years on TV. He had a main role on BBC's comedy series Cuckoo for three seasons. Lautner also had a main role in Ryan Murphy's black comedy series Scream Queens. 
Jackson Rathbone created music and started a family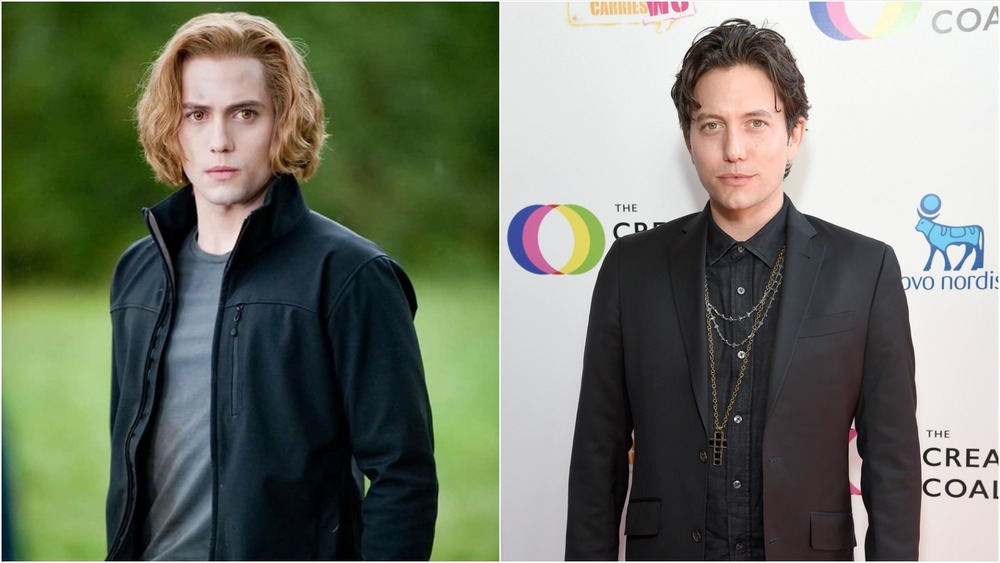 Michael Kovac/Getty Images
In the years immediately following Jackson Rathbone's appearance in the first Twilight film as Jasper Hale, he appeared in horror films such as Dread and Hurt. In 2010, he also starred in M. Night Shyamalan's live-action film The Last Airbender, which was based on the beloved Nickelodeon animated series. The film faced widespread backlash for casting white actors like Rathbone to portray characters who many viewers believed were of East Asian or Inuit descent. In 2019, he starred in The Wall of Mexico as Don, a handyman for a Mexican-American family. The film was met with a mostly positive response from critics, who also praised Rathbone's performance.
Apart from acting, Rathbone also started a funk rock band named 100 Monkeys. During the years the band was active, the multitalented Rathbone played guitar, bass, and drums. He left the band in 2012 shortly before his then-girlfriend Sheila Hafsadi gave birth to their first child. He and Hafsadi later got married in 2013 and have since had two more children.
Ashley Greene has held various TV, film, and voice-over roles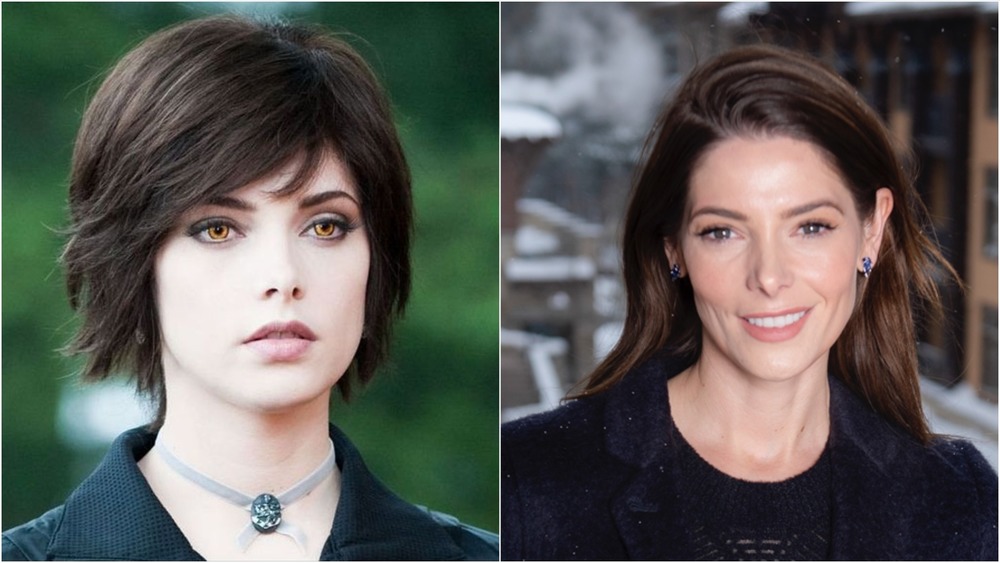 Michael Bezjian/Getty Images
Ashley Greene was a fan favorite in the Twilight saga for her bubbly and charismatic portrayal of Alice Cullen. Shortly after the first Twilight film was released, she starred in Skateland, portraying a teen who works at a Texas roller rink. In 2011, she appeared alongside fellow Twilight co-star Kellan Lutz in A Warrior's Heart and was a part of an all-star ensemble cast in Butter.
Ashley also had a role in 2012 rom-com LOL as the high school nemesis of Miley Cyrus' character in the film. She appeared in various horror and thriller films throughout the 2010s, including The Apparition, Kristy, Burying the Ex, Urge, and Accident Man. On television, she had a main role on the police procedural Rogue. More recently, Greene starred in The Charm Bracelet, a holiday romance that aired on the Hallmark Channel. Aside from her on-screen work, she's also done voice acting work for the 2015 Batman: Arkham Knight video game. 
Peter Facinelli portrayed Dr. Fitch Cooper on Nurse Jackie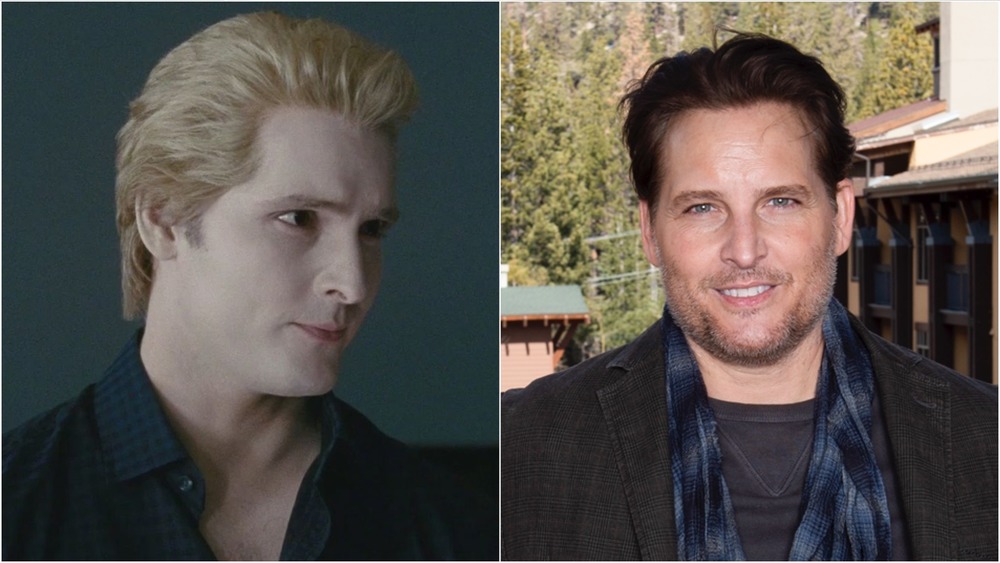 Michael Bezjian/Getty Images
Peter Facinelli played Carlisle Cullen, the patriarch in the Cullen family in the Twilight film franchise. 
Facinelli's most prominent and recognizable role outside of the Twilight saga was on the medical series Nurse Jackie, where he played Dr. Fitch Cooper, a charismatic but naive emergency room doctor who flirts with the show's protagonist Jackie. The show was met with overall positive reviews during its seven-season run. He also had a recurring role on Glee as a broadway director running a revival of Funny Girl. In 2015, he starred in NBC's American Odyssey, a military thriller series. Facinelli has additionally appeared in various recurring TV roles in the last several years. Most recently, he starred in Escaping the NXIVM Cult, a 2019 Lifetime movie that was inspired by the real-life story of the NXIVM sex cult led by Keith Raniere and Smallville actress Allison Mack. 
Facinelli has worked both on set and behind the scenes. For example, in 2011, he wrote, produced, and starred in a romantic dramedy Loosies, in which he played a free-spirited New York pickpocket.
Nikki Reed founded her own sustainable luxury brand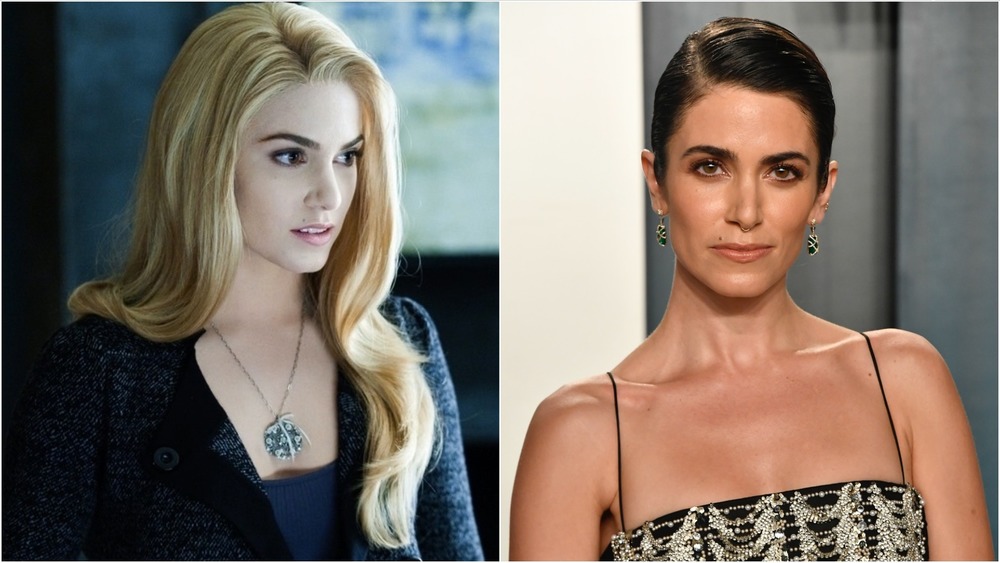 Frazer Harrison/Getty Images
Elizabeth Reaser had memorable roles in Grey's Anatomy and The Haunting of Hill House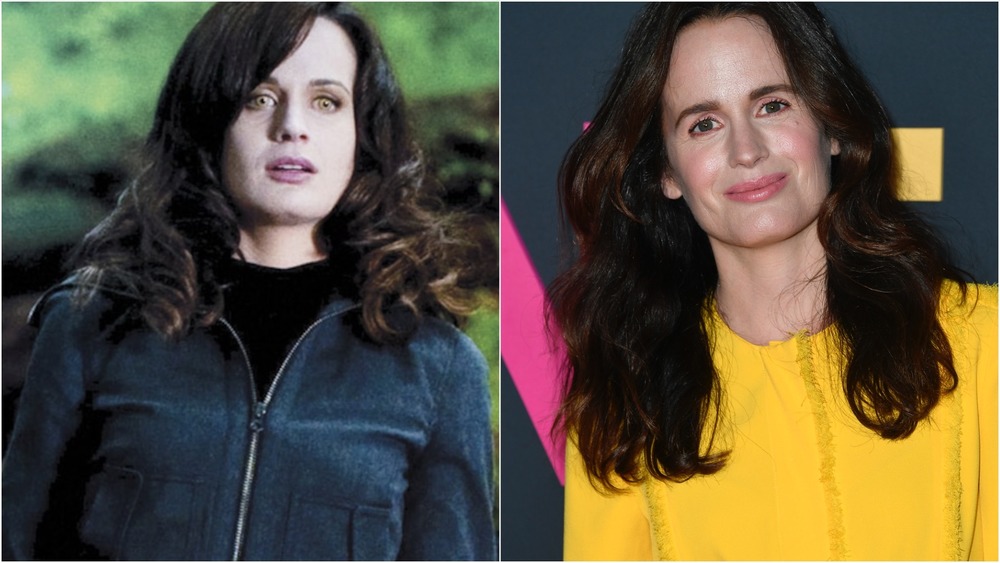 Frazer Harrison/Getty Images
Elizabeth Reaser played Esme, the Cullen matriarch in the Twilight series. Before performing alongside her Twilight co-stars, Reaser was perhaps best known for her recurring role on Grey's Anatomy as Ava, a patient who suffers from severe memory loss and falls in love with Dr. Alex Karev.
Since her time on Twilight, Reaser has had recurring and guest-starring roles on several TV series. She also starred in her own CBS series, The Ex List, as Bella Bloom, a woman who must revisit her past relationships to find her soulmate. The show was canceled after four episodes due to poor ratings. Aside from her work on the Twilight films, Reaser's films have included Young Adult and Liberal Arts.
In 2017, she appeared in Law & Order True Crime, which dramatized the Menendez brothers' trial. The next year, she starred in Netflix's The Haunting of Hill House, a horror series centered on a haunted mansion and the family that lives in it. Reaser played Shirley, the eldest daughter, who owns a mortuary. The Haunting of Hill House received widespread acclaim for the performances of its ensemble cast and its effective storytelling. 
Gil Birmingham appeared in Unbreakable Kimmy Schmidt and Yellowstone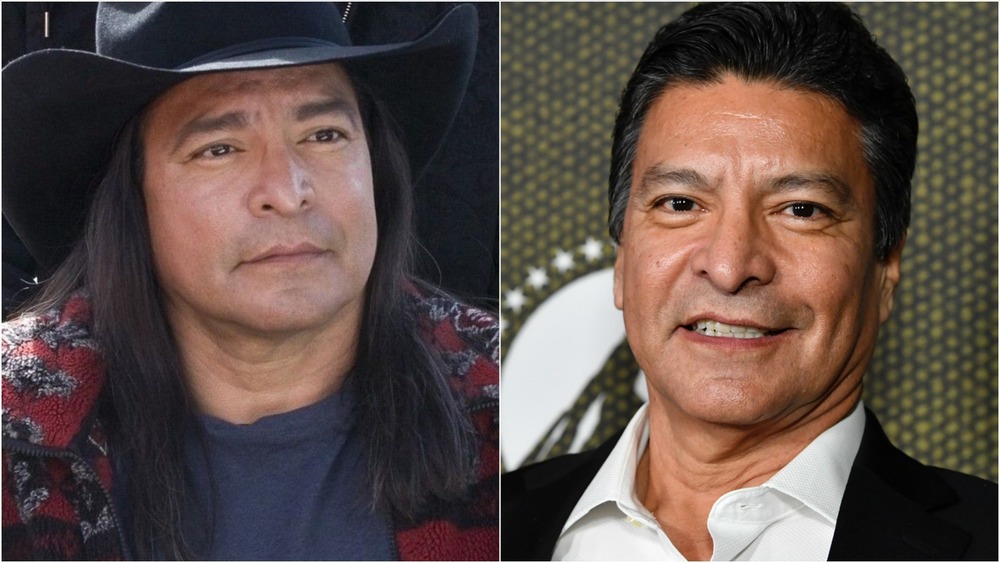 Frazer Harrison/Getty Images
Gil Birmingham had one of the smaller roles on Twilight as Billy Black, Jacob Black's father and Charlie Swan's best friend. Billy was a minor part in the first Twilight film, but became a more significant character once Jacob underwent his first werewolf transformation in New Moon.
After Birmingham concluded his role in the Twilight saga, he appeared in several films, including The Lone Ranger (2013) and Hell or High Water (2016). In 2017, he starred alongside Jeremy Renner in Wind River, which received positive reviews and reignited conversations surrounding Indigenous representation in film.
On the small screen, Birmingham has had several guest and recurring appearances across various shows and networks. He was a recurring actor on Netflix's hit series House of Cards as Daniel Lanagin, a U.S. Congressman and casino owner. He also appeared on Netflix's comedy series Unbreakable Kimmy Schmidt as the father of Jane Krakowski's character. Since 2018, he's starred in Paramount drama Yellowstone, which follows the conflicts between a ranch family, land developers, and Native Americans who live on a nearby reservation.