Here's Every Disney+ Original Available At Launch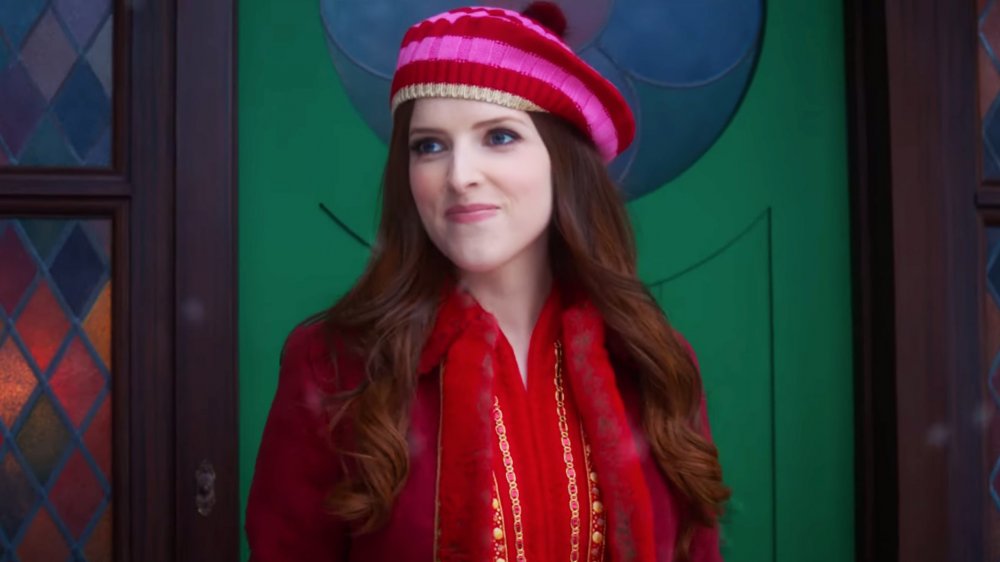 Disney
Disney+ is almost here — and with it, a trove of sweet original content for early adopters to check out.
The new streamer, which will rival Netflix in terms of the sheer depth of its library, will offer a plethora of original TV series and movies when it drops on Tuesday, November 12 — and we're here to break it all down for you.
Before we dig into the Disney+ originals, it's worth pointing out that in terms of licensed and in-house, second run content, Disney+ will have a selection that could be described as "formidable" (or "insane," if you prefer). The Mouse House's acquisition of the film and television assets of Fox Studios earlier this year was executed with an eye toward this very moment, and there will be a ridiculous wealth of established properties to check out from the very first day the new service is available.
We've already offered up an exhaustive rundown, but just in case you don't have time to read that novel, here are a few highlights. Looking for movies? Oh, Disney+ has got movies. Just for starters, we have nearly every classic Disney offering, from 1937's Snow White and the Seven Dwarves to 2016's Moana and nearly everything in between. There's also virtually every Star Wars film (with the exception of Solo: A Star Wars Story), 17 of the 21 Pixar features along with their associated shorts, and the vast majority of the movies of the Marvel Cinematic Universe (including Avengers: Endgame) — and that's literally just the tip of the iceberg.
What about TV series, you ask? Yep, the streamer will have a ton of those, too. Every season of Hannah Montana, Star Wars: The Clone Wars, Brain Games, Life Below Zero, and much, much more will be available at launch — along with all 30 seasons of The Simpsons, an animated series which you may have heard of.
Even more titles will be added in the months to come, and of course, the same goes for the streamer's original content. Original series centered on the characters of Obi-Wan Kenobi (Ewan McGregor) and Cassian Andor (Diego Luna) from the Star Wars universe will be on tap, along with a plethora of big-budget limited series set in the Marvel Cinematic Universe, which will feature our favorite actors from the films reprising their roles; Fall 2020 will bring us the first of these with The Falcon and the Winter Soldier, with such offerings as Loki, Hawkeye, and WandaVision (featuring Vision and Scarlet Witch) to follow.
But there will be plenty of original movies and series for subscribers to feast their eyes on at launch — including one highly-anticipated Star Wars offering, a streaming-only live-action remake of a classic Disney picture, a revival of an iconic Disney Channel TV movie series, and much more. Let's take a look.
Disney+ original series available at launch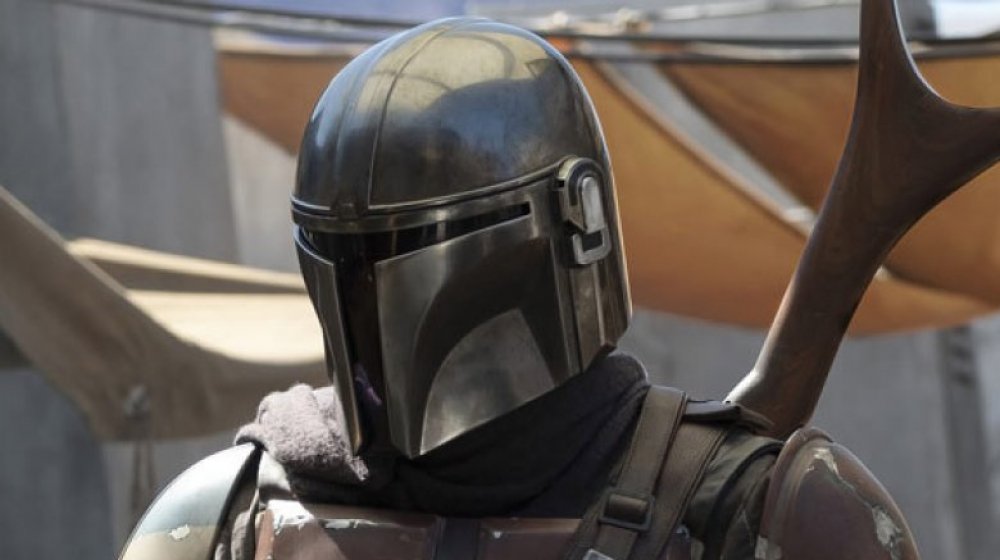 Lucasfilm / Disney
The streamer will have ten original series available from the get-go, with initial episodes ready to stream at launch, and additional episodes dropping weekly. They'll consist of everything from scripted serials to documentaries, but let's just go ahead and start with the biggie — the series which the House of Mouse is hoping will prompt everybody and their uncle to pony up for a subscription, and which is being called one of the most innovative and unique in the history of television.
The Mandalorian
The first original, live-action series set in the Star Wars universe is shaping up to be the streamer's flagship series, and all signs point to The Mandalorian living up to its considerable hype. Created by Jon Favreau (Iron Man, The Lion King), the series will star Pedro Pascal (Narcos) as the titular bounty hunter, navigating a dangerous galaxy in the period in between Star Wars Episode III: The Revenge of the Sith and Star Wars Episode IV: A New Hope. Rick Famuyiwa (Dope), Bryce Dallas Howard (Dads), Taika Waititi (Thor: Ragnarok), Deborah Chow (The Man in the High Castle), and Dave Filoni (Star Wars Resistance) will all direct at least one episode apiece; the cast also includes Gina Carano (Deadpool), Nick Nolte (Angel Has Fallen), Ming-Na Wen (Marvel's Agents of S.H.I.E.L.D.), Carl Weathers (Toy Story 4), and the great director Werner Herzog. 
High School Musical: The Musical: The Series
It may be a bit oddly titled, but the streamer's second-highest profile original scripted series, High School Musical: The Musical: The Series, will bring the Disney Channel's smash hit High School Musical TV movies back to life. The series was created by novelist, screenwriter, and self-help guru Tim Federle, and its meta premise will see East High School's new drama teacher — a minor cast member in the High School Musical movies — staging her first production. Its title? High School Musical: The Musical, which explains the series' admittedly clunky title. The series will star theater veteran Kate Reinders in the lead, along with Olivia Rodrigo (Bizaardvark), Joshua Bassett (Lethal Weapon), Matt Cornett (The Goldbergs), and Sofia Wylie (Marvel Rising: Heart of Iron).
The World According to Jeff Goldblum
We all know him, we all love him, and he always, uh, finds a way to entertain us. The World According to Jeff Goldblum will feature the famously quirky (or is it quirkily famous) star of the silver screen taking deep dives into such everyday topics as ice cream and footwear — we're thinking a sort of scattered, bizarro take on How It's Made with plenty of tangential asides and Goldblum-y weirdness.
Encore!
A reality series executive produced by and starring the endlessly lovable Kristen Bell, Encore! sports a novel premise: the show will bring together the casts of long-ago high school musical productions, now adults, to attempt to recreate their performances and bring such classics as Beauty and the Beast, Annie, and The Sound of Music back to the stage one more time. The series promises plenty of drama and intrigue, along with, you know, some killer musical numbers (we hope).
The Imagineering Story
Oscar-nominated filmmaker Leslie Iwerks (Recycled Life, The Pixar Story) brings us The Imagineering Story, an exhaustive episodic history of Walt Disney Imagineering, the design and development center responsible for the creation of all of Disney's theme parks around the world and their installations and attractions. Iwerks' fellow Academy Award nominee Angela Bassett narrates.
Marvel's Hero Project
The reality/documentary series Marvel's Hero Project focuses on kids who are changing their communities for the better, kids who will be shocked to find out that they've been immortalized by the writers and artists at Mighty Marvel. The subject of each episode will actually be the star of their own single-issue Marvel comic, with each issue being made available at no charge on Marvel Unlimited and the Marvel Digital Comics Store.
Forky Asks a Question

The first of three new original series from Pixar, Forky Asks a Question will feature the Toy Story 4 character (voiced by Tony Hale, Arrested Development) asking simple "what is..." questions which are sure to have surprisingly complex answers. What is love? What is time? What is... cheese? Forky wants to know, and we're sure that his reactions to the answers will be just as entertaining and insightful as the answers themselves.
SparkShorts
SparkShorts represents an opportunity for some of the unheralded creative minds at Pixar to bring their ideas into the spotlight. The series' initial run will consists of six shorts created by the venerable animation house's animators; while the first three have already been made available on YouTube, the remainder have never before been seen by the public. New to Disney+ are the short films Purl, Smash & Grab, and Kitbull; making its worldwide debut on launch day is Float, with Wind following on December 13 and Loop dropping on January 20.
Pixar In Real Life

Pixar in Real Life is, improbably, exactly what it sounds like: essentially a prank show in which characters and situations from Pixar films are plopped into the real world, and the shocked reactions of unsuspecting passersby recorded. The trailer for the series shows, for example, Wall-E cruising around the streets of a big city, Hank the Octopus and Nemo piloting a baby stroller around a crowded zoo, and Dash from The Incredibles showing off his superpower in public.
Disney Family Sundays
Finally, very little is known about Disney Family Sundays, but when announced at this year's D23 Expo, it was described as a reality/documentary series co-produced by Matador Content. The production house is responsible for Epic Ink, Great Minds with Dan Harmon, Cosplay Melee, and Lip Sync Battle, among other series.
In addition to these ten offerings, one more noteworthy series will be making its debut shortly after launch. One Day at a Disney, a short-form series exploring the lives of "cast members" at Disney parks, will begin streaming on December 3.
Disney+ original movies available at launch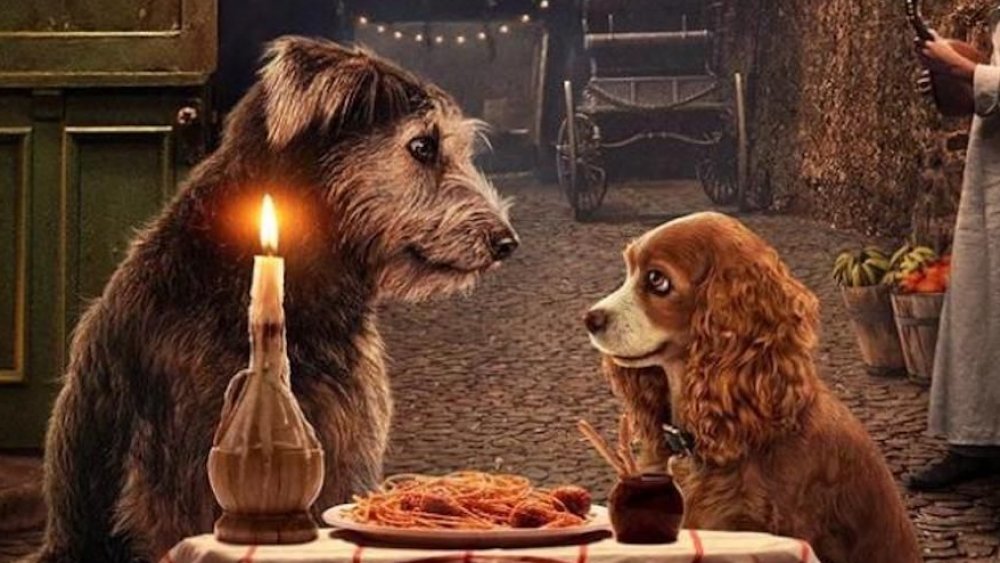 Disney
Disney+ original movie offerings will be somewhat slight at first, with only three titles being available at launch. However, said titles will obviously be getting plenty of company soon, and the movies that'll be available to stream on day one look like the sort of quality productions that could just as easily have received theatrical releases.
Lady and the Tramp
This is the big one, as Disney+ continues the Mouse House's recent (and highly successful) trend of live-action remakes of its classic properties with this streaming-only release. Lady and the Tramp is a retelling of the beloved 1955 animated movie starring Tessa Thompson (Thor: Ragnarok) and Justin Theroux (Bumblebee) in the title roles; the rest of the stellar cast is rounded out by Benedict Wong (Doctor Strange), Kiersey Clemons (Angie Tribeca), Yvette Nicole Brown (Community), Janelle Monáe (Welcome to Marwen), Thomas Mann (Kong: Skull Island), and the great Sam Elliott (The Ranch).
Dolphin Reef

A DisneyNature documentary, Dolphin Reef will explore an Antarctic coral reef and its inhabitants: a colony of dolphins, with a focus on one of the lively creatures named Echo (apologies to those who just had a flashback to a brutally hard Sega Genesis video game). Natalie Portman narrates; the flick was released theatrically in France under the title Blue.
Noelle
Finally, we have the holiday comedy Noelle, which stars Anna Kendrick as the titular daughter of Kris Kringle. When her brother Nick (Bill Hader) is unable to deal with the pressure of taking over from dear old dad, he disappears — leaving Noelle tasked with finding him in time to save the holiday. The supporting cast includes Alvina August (Nancy Drew), Anna Van Hooft (Altered Carbon), and Chelah Horsdal (The Man in the High Castle), along with veteran actors Michael Gross and Shirley MacLaine.
One additional feature offering will be making its way to the streamer before the end of the year: Togo, the true-life adventure story of a man (Willem Dafoe) tasked with delivering medicine to an ailing Alaskan village in the 1920's, with the help of his brave lead sled dog, Togo. The flick will drop on December 13.
Yes, it's an absolute bonanza of quality original programming, and we can't wait to take a deep dive into the streamer's huge library on launch day. Of course, we'll be keeping an eye out for release date announcements for upcoming Disney+ originals throughout next year and beyond, and we'll be sure to keep you informed.