Gary Dauberman And James Wan To Adapt Stephen King's Salem's Lot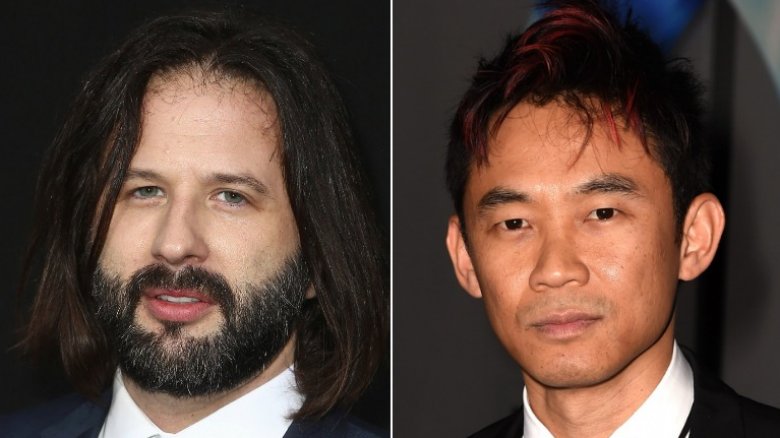 Another day, another intriguing adaptation of a seminal work from the Master of Horror.
Gary Dauberman, the screenwriter behind It: Chapter One and its upcoming sequel, will pen an updated take on Stephen King's Salem's Lot to be produced by the scribe's longtime partner in the Conjuring Universe, James Wan. (via The Hollywood Reporter)
King's second published novel (under his own name, anyway), 1975's Salem's Lot is probably his most well-regarded work to have never received a big-screen adaptation. It's been adapted for television twice, however — once in 1979, as a CBS miniseries starring Starsky & Hutch actor David Soul (and directed by The Texas Chain Saw Massacre's Tobe Hooper), and again in 2004, another miniseries treatment produced for TNT and starring Rob Lowe. Of course, in both cases, some of the gorier and more intense portions of King's novel were necessarily toned down for television, and if anything, it's a safe bet that Wan and Dauberman will overcompensate in the other direction.
There's no question that the pair are eminently qualified to handle the adaptation. The six films of the Conjuring Universe (counting the recent Curse of La Llorona) have grossed over $1.5 billion dollars at the worldwide box office, and Dauberman has penned three of them: Annabelle, Annabelle: Creation, and The Nun, which happens to be the highest-grossing entry in the entire franchise. He also wrote and directed the upcoming Annabelle Comes Home (which will mark his directorial debut), and just for good measure, penned the all-time horror box office champ in It: Chapter One, not to mention its forthcoming sequel.
As for Wan, he directed main Conjuring Universe entries The Conjuring and The Conjuring 2, the second- and third-biggest box office performers in the franchise, respectively — and again, just for good measure, he helmed Aquaman, which raked in over a billion dollars worldwide, good for the top spot in the... er... collection of films currently known as Worlds of DC (Warner Brothers could really stand to nail down that descriptor). He also ushered the highly profitable Saw and Insidious series to the screen, and (let us check our notes) directed Furious 7, the biggest box office performer in that franchise, which — with a worldwide take of over $1.5 billion dollars — grossed roughly as much as all the Conjuring Universe films combined.
That's a whole lot of box office bucks between a couple of guys who know their way around a scary story, and in case you haven't noticed, the appetite for quality adaptations of the Master's work is at an all-time high. The recent Pet Sematary is approaching the $100 million dollar mark globally after three weeks of release, It: Chapter Two stands poised to challenge its predecessor's record, and November will see the release of Doctor Sleep, a direct sequel to The Shining featuring Ewan McGregor as an adult Danny Torrance. But wait, there's more: a big-screen take on King's 1987 sci-fi/horror novel The Tommyknockers (which also happens to have Wan on board as a producer) is in development, as is The Talisman, an adaptation of the 1984 dark fantasy tome co-authored by King and fellow esteemed horror author Peter Straub — and we haven't even gotten to the small screen yet. Netflix is following up their well-received King adaptations Gerald's Game and 1922 with In the Tall Grass, adapted from a story by King and his son Joe Hill, later this year; King's 1978 masterpiece The Stand is getting its second miniseries treatment over at CBS, Apple TV is fielding its own miniseries based on the 2006 book Lisey's Story, and Amazon and Sony Pictures Television are tackling King's massive, seven-novel opus The Dark Tower (which is not connected in any way to the 2017 film, and as Forrest Gump would say, that's all we have to say about that... almost).
We're simply smack dab in the middle of prime time for Stephen King in visual media, and Salem's Lot is a story that has long begged to be told on the big screen. The novel's plot focuses on Ben Mears, a writer (as are many of King's protagonists, in case you haven't noticed) who returns to his childhood hometown of Jerusalem's Lot, Maine, after 25 years. He hopes to confront a youthful trauma which took place at the old Marsten House, which was once owned by a notorious gangster — and is now owned by something much worse. This would be Kurt Barlow, a recent arrival from Austria who brought with him a certain affliction... the kind that causes sunlight aversion, a craving for human blood, and an allergy to crucifixes and garlic. Of course, nobody believes Mears as he starts to get closer to the truth — nobody, that is, except Father Donald Frank Callahan, a priest with a booze problem and a pragmatic nature. The character of Father Callahan is one that stuck in King's craw, as he would go on to make appearances in three of the Dark Tower novels.
In other words, it's a classic tale of guy meets vampire, guy gets ridiculed by townsfolk, guy sets out to stake vampire, told with King's typical aplomb — and if Dauberman's work on It: Chapter One is any indication, he'll be more than up for the task of adapting it. As of yet, there is no director attached (although it would surprise us not at all if either Wan or Dauberman ended up in that chair), and no time frame has been given for the flick's release. We'll keep our ears to the ground for casting news and other announcements, and keep you up to date.