Small details you missed in The Nun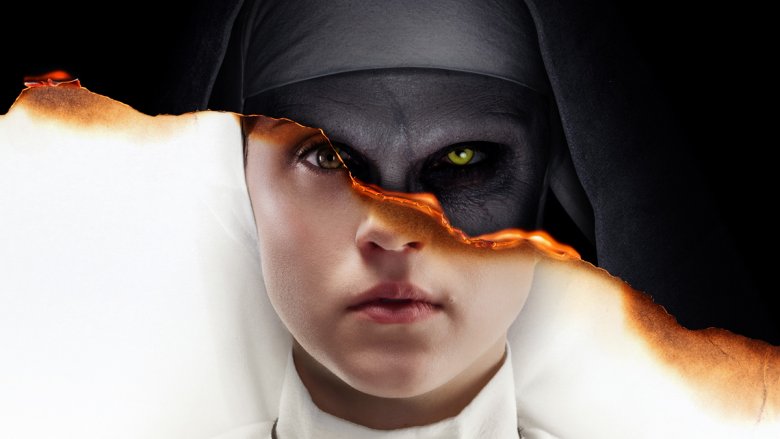 The Nun is a big step forward for The Conjuring franchise, giving the shared universe of horror films its biggest debut weekend yet. The third sub-series within the expanded universe after The Conjuring and Annabelle movies, The Nun works harder than any of its predecessors to establish connections to the films that came before it. Whether it's a visual reference to a past movie, the conclusion of a series-long plot, or the presence of the demon Valak's name all over the place, the movie has plenty to offer for eagle-eyed viewers looking for clues about how everything connects. 
With The Nun being such a loud, clattering horror movie, seemingly designed to make audiences watch it from behind their fingers, people might miss plenty of little things on their first pass through. But though the movie may be the cinematic equivalent of a roller coaster, there's a little bit of depth behind the scary moments, if you're brave enough to keep your eyes glued to the screen. From the connections to the Annabelle and Conjuring movies to the finer aspects of the title demon's scare tactics, here are some of the small details you might have missed in The Nun.