Amazon's Dark Tower Series Casts Its Gunslinger Ahead Of Pilot Order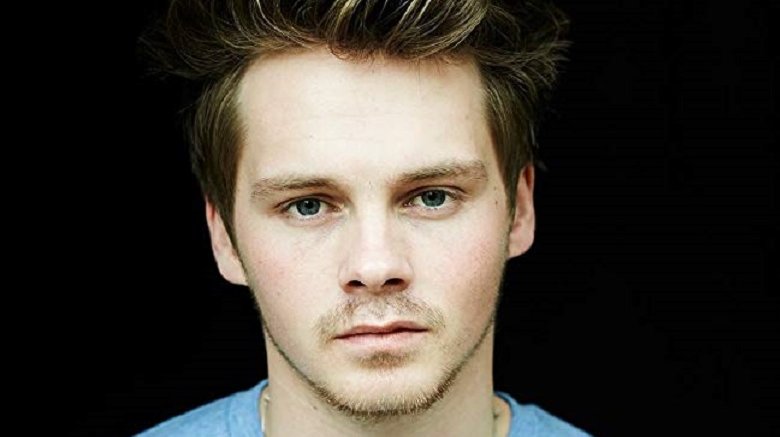 IMDb
He won't forget the face of his father. 
Amazon has cast Sam Strike (Nightflyers) as Roland Deschain, the Gunslinger, in its proposed series adaptation of Stephen King's The Dark Tower series of novels. Jasper Pääkkönen (BlacKkKlansman) has also been cast in an undisclosed role. (via Deadline)
King's novels center on the Gunslinger as he navigates Mid-World, a world that has "moved on," due to a prolonged psychic assault on the pillars which support every reality in the multiverse (stay with us here). It's a world in which old, modern, and futuristic technology all coexist, with Roland pursuing a mysterious "Man in Black" who may hold the key to his quest: to reach the titular Tower, the nexus of all realities, and ascend to the top. To assist him in this, he enlists the aid of two companions from other worlds (and one very strange, semi-verbal animal from his own), with the three standing together against the nefarious forces of the mysterious Crimson King, who opposes the Gunslinger.
Roland is among the most well-drawn and idiosyncratic characters in King's entire bibliography. He's prone to odd yet insightful turns of phrase, lives by a strict moral code, and is single-minded in the extreme in pursuit of the Man in Black and the Tower. Also, as the last surviving Gunslinger and a direct descendant of Arthur Eld (his world's equivalent of King Arthur), he is ridiculously deadly with his twin pistols, which were forged from the steel of Excalibur itself. We'll let him explain why: "I do not aim with my hand; he who aims with his hand has forgotten the face of his father. I aim with my eye. I do not shoot with my hand; he who shoots with his hand has forgotten the face of his father. I shoot with my mind. I do not kill with my gun; he who kills with his gun has forgotten the face of his father. I kill with my heart."
You may remember (or, judging by its dismal box office performance, you may not) that the story was partially adapted in the 2017 feature The Dark Tower, which starred the very able Idris Elba as Roland and Matthew McConaughey as the Man in Black. The film went through a decade-long development process, with J.J. Abrams and Ron Howard attached to direct at various points; it was eventually helmed by Danish filmmaker Nikolaj Arcel, who frankly turned in a mess of a picture. In attempting unsuccessfully to remix portions of King's seven voluminous novels into a coherent narrative, the film alienated fans of those novels while bewildering newcomers to the story. A planned tie-in TV series to be showran by Glen Mazzara (The Walking Dead), with Elba and McConaughey potentially reprising their roles, was scrapped in the wake of the movie's failure, and Amazon acquired the rights in early 2018.
The streamer's plan for the property now appears to be finally coming to fruition, as casting has begun despite the lack of a formal greenlight. The recasting of the lead role can be taken as confirmation that the series will constitute a complete reboot, and Strike is an interesting choice — particularly because he's way, way younger than the image of the Gunslinger that most King fans carry in their heads. The 25-year old has displayed considerable acting chops, though; in addition to his Nightflyers role, he held down the lead in the little-seen, underrated 2018 horror flick Monster Party, and also appeared as real-life serial killer Monte Rissell in the hit Netflix series Mindhunter.
While Pääkkönen's role has not been announced, Deadline's sources say that he's thought to be playing none other than the Man in Black, who is actually (minor spoilers, we suppose) an immortal sorcerer who goes by many names. Among his other monikers: Walter Padick, Walter O'Dim, and — most significantly — Randall Flagg, the guise in which he appears in King's masterful 1978 post-apocalyptic novel The Stand. Incidentally, that novel also has a TV adaptation brewing in the form of a miniseries at CBS All Access, which happens to be available as an addition to your Amazon Prime membership. Do we smell a crossover? (Editor's note: No, almost certainly not. It's the pizza you have in the oven, and it's burning.)
At any rate, while the Dark Tower novels skipped around liberally within their narrative's chronology, the series appears to be taking the wise tack of starting from the relative beginning. The pilot is said to focus on Roland's early days in the House of Eld, the circumstances which led to him getting his guns, and the tragedy which set him off on his quest. By way of comparison, this story wasn't told in print until midway through Wizard and Glass, the fourth novel in King's series.
In light of this, it may be that Strike will be portraying a younger version of Roland, with an older actor to be cast as the present-day Gunslinger at a later time. We'll see whether this is the case when additional casting news breaks, which we expect sooner rather than later; we'll keep our eyes peeled, and keep you informed.