Why The Cast Of Joker Looks So Familiar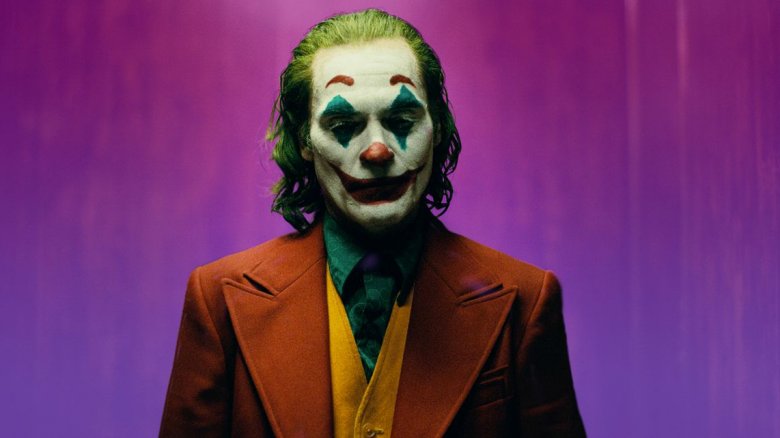 Hope you've got your happy face on, 'cause Joker is here to bring a little maniacal mirth to the gritty, mean streets of Gotham. With this latest addition to the canon of big-screen Batman takes, director Todd Phillips slapped a fresh new coat of paint on the tried and true superhero realm with a down and dirty take on the Clown Prince of Crime. One that has more in common with the work of Martin Scorsese ( see Taxi Driver, The King of Comedy) than it does with, well, anything Phillips has done before (see Old School, Starsky & Hutch, the Hangover trilogy).  
Along the way, Phillips has recruited the talents of a couple of heavy hitters in Joaquin Phoenix (already earning Oscar buzz for his masterfully manic performance as the iconic Batman baddie), and the one and only Robert De Niro. Phillips has beefed up the profile of his surprise potential awards season contender with a supporting cast every bit as impressive as his big-name stars — and yes, you've absolutely seen most of their faces before. Here's why the cast of Joker looks so familiar.
Zazie Beetz - Sophie Dumond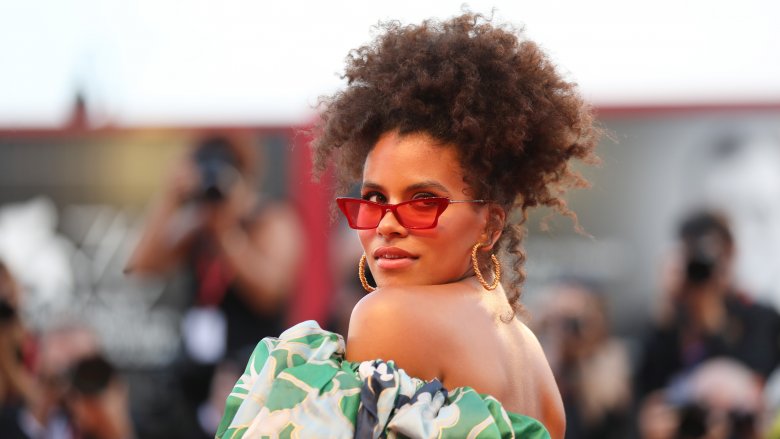 Tristan Fewings/Getty Images
Her perfectly coiffed hair is on the verge of iconic status in its own right, and her name is undeniably fun to say, but it's Zazie Beetz's seemingly effortless charisma and incisive approach to her characters that's helped set her apart. That combination of attributes undoubtedly helped drive director Todd Phillips to cast the gifted actor as Arthur Fleck's scrappy neighbor/romantic interest Sophie Dumond in Joker, though Beetz's track record of holding her own in the company of serious actors didn't hurt.
That particular skill has been well on display throughout Beetz's still-young career. If you're wondering where you've seen her before, Beetz featured prominently in the "Brewery Borthers" storyline of Joe Swanberg's egregiously underrated Netflix anthology series Easy. She's also played the no-nonsense baby mama to Donald Glover's "Earn" on the critically adored FX dramedy Atlanta. 
It's most likely, however, that you saw Beetz hamming it up as Domino — a.k.a. the luckiest woman alive — opposite Ryan Reynolds' foul-mouthed anti-hero in Deadpool 2. Beetz is set to reprise that scene-stealing role in the still-developing Deadpool spinoff X-Force, but if you don't want to wait that long, you can currently see her in Steven Soderbergh's Netflix drama High Flying Bird and the creepy new streamer Wounds.
Marc Maron - Ted Marco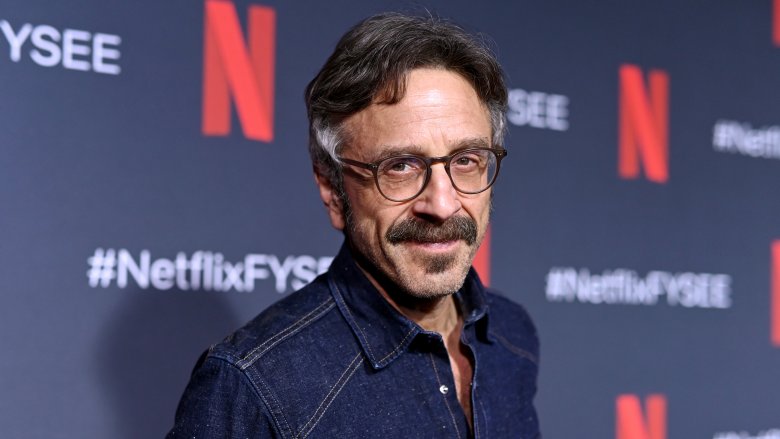 Emma Mcintyre/Getty Images
As Joker spends more than a little bit of time examining the struggles of a life in stand-up comedy, it seems fitting that Marc Maron would feature prominently in the narrative. He has, after all, spent the bulk of his professional life making a name for himself as one of the more insightful comedians around. It's also a safe bet his hard-earned success eventually led him into direct contact with the sort of sleazy late-night TV producer he plays in Joker.
Of course, the infamously cantankerous comic has stretched his talents far beyond the stand-up stage of late, and made a proper actor of himself. Maron has stolen scenes in supporting roles on comedic series like Louie and Girls and he even managed to score his own show, IFC's short-lived Maron. Most recently, Maron has gotten cozy with Netflix through a brilliantly serio-comic turn as a floundering graphic novelist in Joe Swanberg's Easy, and very nearly stolen the entire show as the faded, B-movie director in the streaming giant's lauded "lady wrestlers" series Glow. If you're wondering where you've seen him on the big screen, Maron delivered a memorable cameo in 2016's comic farce Mike and Dave Need Wedding Dates, though savvy cineastes may also know him as the angry promoter who tried to lock the gates on Stillwater in Cameron Crowe's 2000 masterpiece Almost Famous.
Frances Conroy - Penny Fleck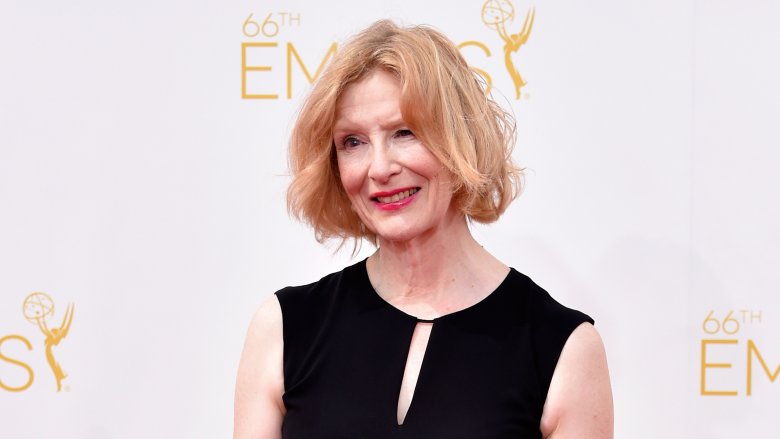 Frazer Harrison/Getty Images
Over the past couple of decades, Frances Conroy has essentially become a career mother on big screens and small. She's also managed to turn every mom she's played into cunningly complex characters you can't stop watching. As such, Conroy was sort of a perfect fit to portray Arthur Fleck's bedraggled mother Penny. 
While Conroy brings some serious dramatic energy to the relentlessly bleak world of Todd Phillips' Joker, every performance in the movie is overshadowed by the work of star Joaquin Phoenix. That's okay, because even if Frances Conroy isn't stealing the show in Joker, she's already stolen our hearts as the passionately low-key materfamilias of the Fisher clan in HBO's "life, death, and everything in between" drama Six Feet Under. 
If you somehow managed to miss Conroy's work on that series, it's entirely possible you recognize her from her work as Alex and Valerie's excessively flighty mom in Jason Reitman's tragically overlooked FX series Casual, though its far more likely you know her as Barney's mom Loretta from How I Met Your Mother. And if you've somehow not seen Conroy in any of those series, you should absolutely know her from her multiple roles in Ryan Murphy's horror anthology American Horror Story, or perhaps from her appearance in Hulu's Stephen King-centric series Castle Rock.
Shea Whigham - Detective Burke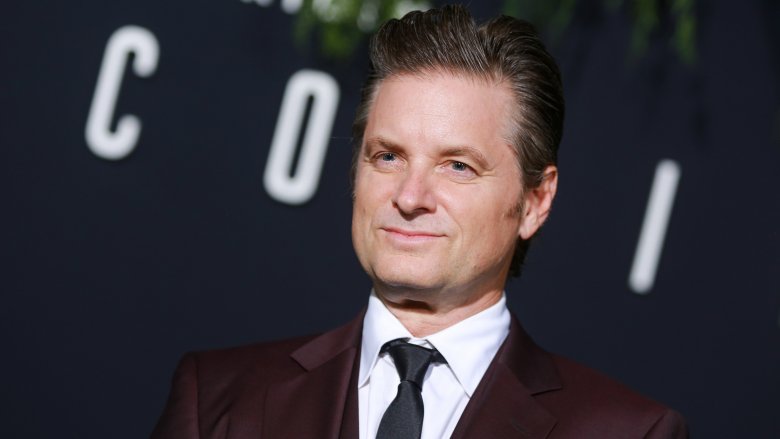 Rich Fury/Getty Images
We suppose it's acceptable that most of you likely do not know Shea Whigham's name. But in reality, you should be far more familiar with Whigham, as he's one of the preeminent character actors in Hollywood. While his work as Detective Burke in Joker doesn't seem to require much stretching for Whigham — he's played many, many detective types over the years — the actor still manages to put his own peculiar stamp on a character that otherwise might've felt very stock.
That's sort of Whigham's M.O., for the record. Even if you don't yet recognize his name, he's made a career of bringing uncommon depth to fringe characters in all manner of film and television projects since breaking through in the early 2000s, and it's all but impossible you haven't seen his face before.
In fact, you've probably seen it a dozen times or so as the actor has brought his formidable presence to indie gems like Joel Schumacher's Tigerland, David Gordon Green's All the Real Girls, and Jeff Nichols' Take Shelter. He's also appeared in lauded TV series like Boardwalk Empire, Agent Carter, Fargo, True Detective, Vice Principals, and Homecoming, all while lending his talent to high-profile fare like the Fast & Furious franchise, The Wolf of Wall Street, American Hustle, Kong: Skull Island, and First Man. So yeah, if you don't yet know Shea Whigham's name, now's the time to learn it.
Bryan Tyree Henry - Arkham Asylum Clerk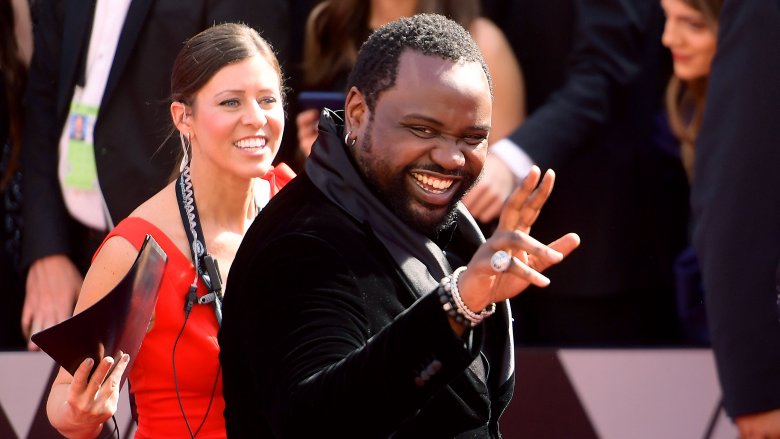 Matt Winkelmeyer/Getty Images
On the subject of "faces you no doubt recognize but names you may not know," you should probably go ahead and learn Bryan Tyree Henry's name as well. Henry certainly makes the most of his moment as an Arkham Asylum clerk in Joker, leaving just as lasting a mark on the role as virtually every project and character he's worked on in recent years.
Bryan Tyree Henry has been busy, busy, busy of late, earning solid reviews for his work in film projects like Person to Person, Hotel Artemis, White Boy Rick, Widows, and If Beale Street Could Talk, also contributing his voice to 2018's Oscar-winning hit Spider-Man: Into The Spider-Verse. Henry has also appeared in critically hailed TV series like Boardwalk Empire, The Knick, Vice Principals, This Is Us, Room 104, and BoJack Horseman. 
Of course, Bryan Tyree Henry is undeniably best known for his role as hustling hip-hop star in the making Alfred "Paper Boi" Miles in Donald Glover's hilarious and often soul-crushing FX series Atlanta (in which he frequently shares the screen with Joker co-star Zazie Beets). And if you haven't seen Henry's work in Atlanta, we'd urge you to go watch the season 2 episode "Woods" immediately. We'll wait.
Brett Cullen - Thomas Wayne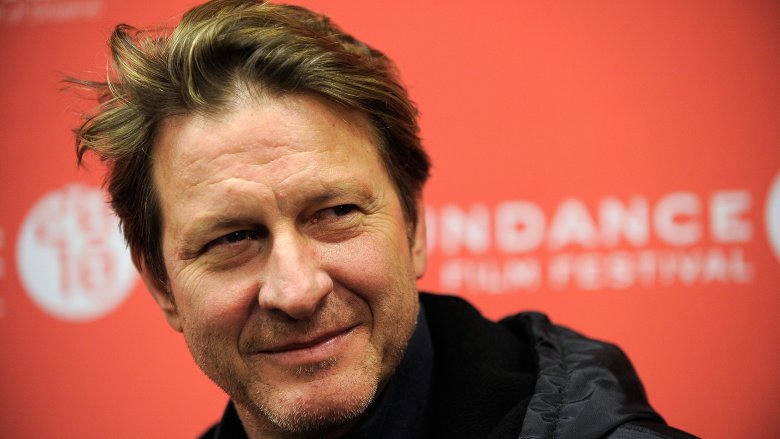 Jemal Countess/Getty Images
Of all the supporting characters that have come and gone in the Batman cinematic universe, few of them have been more important than Thomas Wayne. Even if the Waynes aren't major players in Joker, it stands to reason that the actor who landed the role of the Dark Knight's daddy would need to more than capable of bringing a certain degree of gravitas to the character. As portrayed in Joker, that character required a bit of duplicity as well, as the would-be Mayor Wayne may have more to do with fracturing the psyche of the burgeoning Joker than one would think. 
Phillips and his casting agents clearly understood that when they cast veteran character actor Brett Cullen as Thomas Wayne. Cullen responded in kind by making a fully three-dimensional character of Mr. Wayne in what amounts to not much screentime. Of course, that's exactly what Cullen has always managed to do throughout a career that's seen countless TV appearances (The Thorn Birds, The Young Riders, The West Wing, Friday Night Lights, Lost, Person of Interest, True Detective), and a steady stream of big-screen ventures (Wyatt Earp, Apollo 13, National Security, Ghost Rider, and The Dark Knight Rises). No doubt Cullen's work in Joker will help keep him employed for years to come. 
Dante Pereira-Olson - Young Bruce Wayne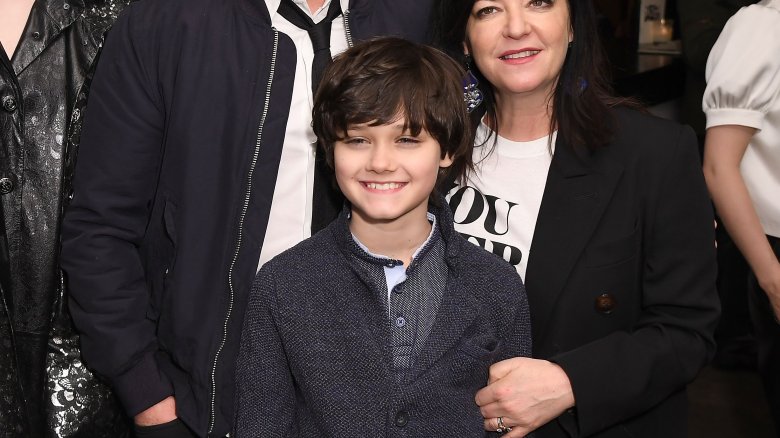 Angela Weiss/Getty Images
One look at the filmography of pretty much any child actor (or former child actor) in Hollywood and you're certain to see at least one character that's named "Young so-and-so." Before he even touches his tenth birthday, youngster Dante Pereira-Olson is about to claim his third "Young so-and-so" role. Needless to say, Young Bruce Wayne is the actor's biggest role yet, even if he doesn't actually get to portray the Batman in Joker.
If you're wondering what the other two roles were, you should know that prior to Joker, Pereira-Olson's most notable "Young so-and-so" appearance was as the younger version of the actor who plays the Joker himself. Yep, that was Dante Pereira-Olson playing the young version of Joaquin Phoenix's Joe in 2018's harrowing drama You Were Never Really Here. He also lent his voice to the young version of Jason Schwartzman's Bradford Sharpe in the Amazon series Mozart In The Jungle. And it just so happens that Joker is hardly Pereira-Olson's first foray into the superhero genre, as he's already logged time in Netflix's Jessica Jones, and can be seen as the youngest Scaramucci in Syfy's adaptation of Grant Morrison's Happy!.
Douglas Hodge - Alfred Pennyworth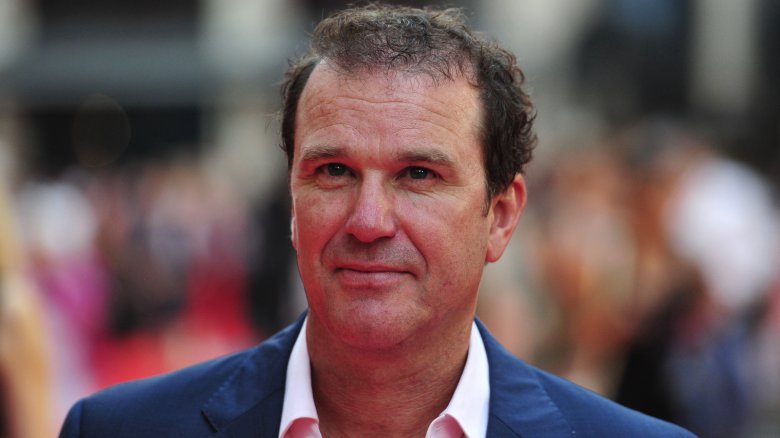 Carl Court/Getty Images
Regarding the manservant who actually raised the future Batman in the tragic absence of Thomas and Martha Wayne, Alfred Pennyworth may well be the single most important figure in the long, tortured history of the Dark Knight who isn't actually a Wayne. It also makes his presence in Joker as big a deal as that of Young Bruce or Thomas. Luckily, Douglas Hodge is the sort of actor who can bring some serious weight to even the smallest of roles. Though he's only recently popped up on American viewers' radar, the British thespian has been doing just that for a couple of decades now, having appeared in dozens of UK productions dating all the way back to the '80s.
As mentioned, Hodge has only recently become a player Stateside. If you're wondering why Joker's Alfred looks so familiar, it's likely because you saw him trading lines with Hugh Laurie, Tom Hiddleston, Elizabeth Debicki, and Olivia Colman in 2016's AMC miniseries The Night Manager. If not, it's probably because you saw him facing off against Jennifer Lawrence in the spy thriller Red Sparrow. Of course, Black Mirror fans will almost certainly recognize Hodge as Rolo Haynes, the sleaze-peddling proprietor of the titular roadside attraction in the "Black Museum" episode. 
Sharon Washington - Social Worker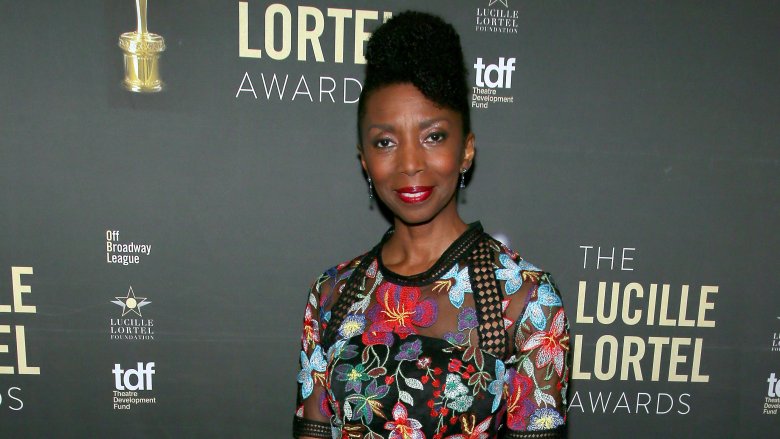 Jemal Countess/Getty Images
More than most professions in the world, faces tend to come and go with staggering frequency in the acting business. Even when someone manages to hang around for a few years, they don't always jump out at you. Sharon Washington is one of those faces — and if you thought you recognized her during her turn as Arthur Fleck's social work in Joker, well, it's because you probably did.
Don't feel too bad if you couldn't quite conjure the "where" factor in recognizing Washington, because she's essentially been a supporting player in a career that now spans several decades. That career has seen Washington work with the likes of Spike Lee (she played Augusta in Malcom X), John McTiernan (she was Officer Jane in Die Hard with a Vengeance), Richard Linklater (she was Alicia's Mother in School of Rock), and Tony Gilroy (she was Pam in Michael Clayton). 
If you didn't spot Sharon Washington in any of those movies, well, you should remedy that immediately, 'cause they're all fantastic films. But you might also have seen Washington working the indie film circuit in 1999's Waking the Dead (opposite Billy Crudup and Jennifer Connelly), 2006's Half Nelson (opposite Ryan Gosling), Mistress America (with Greta Gerwig), or in her first Dark Knight venture on Fox's gonzo Batman series Gotham.
Bill Camp - Detective Garrity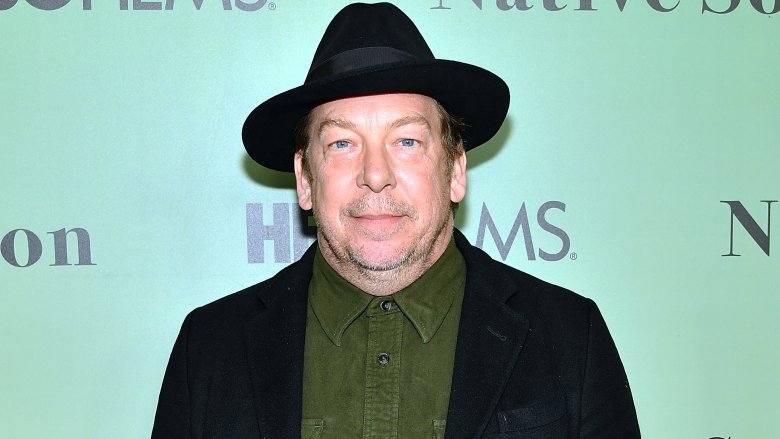 Slaven Vlasic/Getty Images
If you only remember two faces and/or names from this list, you should definitely remember those of Zazie Beetz and Brian Tyree Henry, because they're about to become two of the most sought-after talents in Tinseltown. If you have room for a third name, you could do a lot worse than noting Bill Camp's — he's been one of the most consistently overlooked talents in film and TV for a couple of decades now, and his supporting role as Detective Garrity in Joker is not likely to raise his profile very much.
That being said, we'd be surprised if you didn't recognize Camp's face, because he's also been one of the most prolific supporting actors around in recent years, and even his dynamite character work is frequently overlooked, his face has remained quite visible. 
As for where you've seen Bill Camp before, he's appeared in films like Rounders, Reservation Road, and Public Enemies, but had a bit of a breakout year in 2012, delivering memorable turns in the unnerving indie drama Compliance and playing a dastardly law man opposite Tom Hardy, Shia LeBeouf, and Jessica Chastain in Lawless. Camp has been keeping busy since, turning up in awards-friendly fare like Lincoln, Birdman or (the Unexpected Virtue of Ignorance), 12 Years a Slave, Midnight Special, and The Killing of a Sacred Deer. He's also scored raves for his small-screen work on Damages, The Night Of, Boardwalk Empire, and The Leftovers.
Josh Pais - Hoyt Vaughn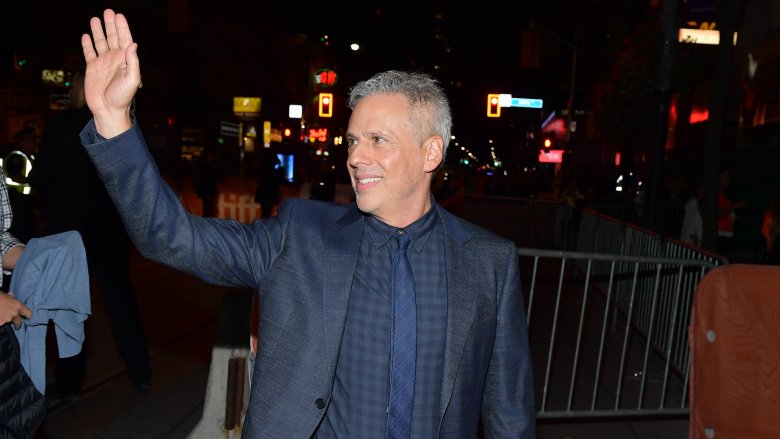 Matt Winkelmeyer/Getty Images
You can count the perpetually deadpan performer Josh Pais as one of the most oft-overlooked talents in the film world. You can also count us as excited about pretty much any film Pais lends his talents to, because he always manages to bring an odd mix of intellect and anxious energy to any movie he's in. It should come as a sort of anti-spoiler alert, then, that Pais brings the same off-kilter energy to his role as the pseudo-nihilistic manager who runs Arthur Fleck's run-down hotel in Joker.
Of course, that same oddball outsider energy was also full on display in Josh Pais' first credited role — a brief cameo on The Cosby Show circa 1988 — and it's shown through in virtually every performance he's delivered since. That includes his work in Star Trek: Deep Space Nine, Sex and the City, A Civil Action, Scream 3, A Beautiful Mind, The Sopranos, Adventureland, Law & Order, Maniac, and much, much more. But if you want to see Josh Pais at his best, you're gonna want to check him out in Lynn Shelton's pitch-perfect 2013 indie Touchy Feely, which also features stellar work from Rosemarie DeWitt, Ellen Page, and Scoot McNairy. 
Glenn Fleshler - Randall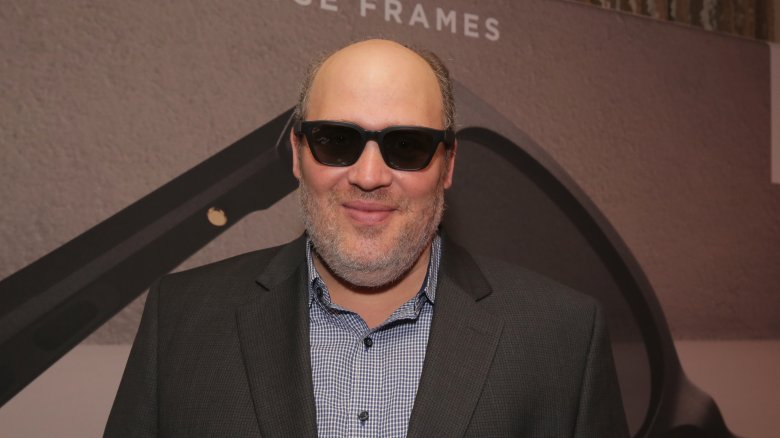 Rebecca Sapp/Getty Images
Like so many of his Joker co-stars, Glenn Fleshler could easily be described as an absurdly talented longtime supporting player, and a chameleonic sort of performer who's only recently jumped into the public consciousness. That jump came, of course, when Fleshler landed the role of a panicky Eastern European mobster named Goran in Bill Hader's brilliantly morose comedy series Barry. 
Fleshler's turn as the not-quite-as smart-as-he-believes Randall in Joker features the same sort of sheepish-yet-insecure intellect that helped make Goran such a memorable character. Fleshler makes equally effective use of his imposing physique in Joker as well. It should come as no surprise that he's employed a similar approach throughout his career. It's even less of a surprise that a performer like Fleshler always finds a way to keep things interesting even though he's been a bit typecast of late.
As it happens, Fleshler has shared screentime with several of his Joker castmates over the years, having also appeared in small-screen dramas like Damages, Boardwalk Empire, The Night Of, Maniac, and True Detective. He's also delivered memorable turns in The Immigrant (with Joaquin Phoenix), God's Pocket (opposite Philip Seymour Hoffman), A Most Violent Year (alongside Oscar Isaac and Jessica Chastain), and High Flying Bird (with another Joker co-star, Zazie Beets). And with the Barry bump in full effect, there's little doubt you'll be seeing a lot more of Glenn Fleshler in the coming years.