The Best Heist Movies You've Never Seen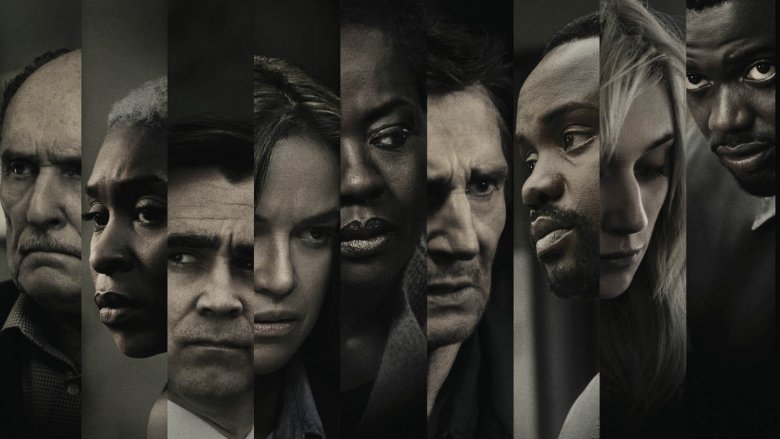 Maybe we love the thrilling chase scenes, or the harrowing showdowns at gunpoint and daring bank standoffs, or maybe we just enjoy watching bad guys double and/or triple-crossing each other while the good guys try to foil their best laid plans. Whatever draws us to these taut tales of cops, robbers, and perfect scores, it seems everyone loves a good heist movie. So much so that nary a year goes by that Hollywood doesn't fit a couple of capers into their slate of new releases.
If you're like us, you're one of the first in line at the box office whenever a new heist hits theaters, and scouring streaming platforms in the moments between. You've probably also already seen most of the big dogs of the heist genre — like Kubrick's nihilist classic The Killing and Bigelow's zen-bank-robber thriller Point Break, not to mention genre staples like The Usual Suspects, Heat, and Reservoir Dogs. If you're looking to score big with a hidden gem or two, here's a look at some of the best heist movies you've probably never seen. And don't worry, we know experiencing the shocking twists and double-dealings is all part of the fun, so we'll do our best to keep this list spoiler free.
Heist (2001)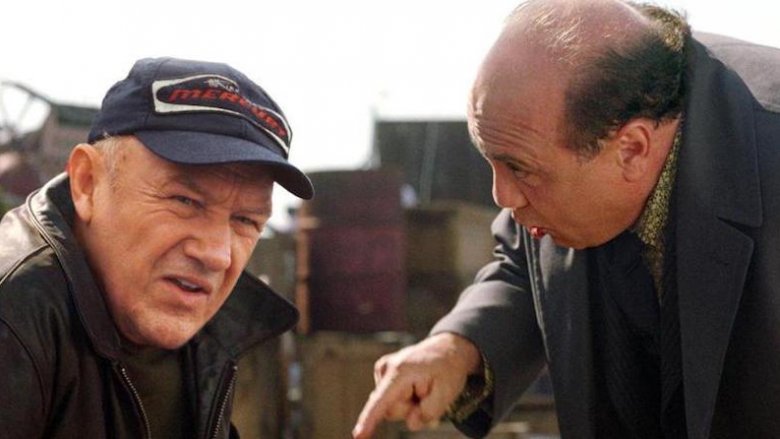 On the topic of shocking twists and dubious double-crosses, few heist movies sport quite as many as David Mamet's aptly titled crime drama Heist (not to be confused with the dreadful 2015 De Niro outing of the same name). Released in 2001 to little fanfare and even less box office, Mamet's twisty puzzle box stars Gene Hackman as an ace jewel thief whose crack team of career criminals (including Ricky Jay, Delroy LIndo, and the always amazing Rebecca Pigeon) get swindled by their longtime fence (a devilishly deplorable Danny DeVito) and assigned a near-impossible new mission to be overseen by said fence's skeezy nephew (the one and only Sam Rockwell).  
Whew, if that compelling plot and ridiculously talented cast aren't enough to pique your interest in Heist, the fact that the film was written and directed by the legendary mind behind such classic plays/films as American Buffalo, Glengarry Glen Ross, The Unouchables, Wag the Dog, and The Spanish Prisoner should. While Heist doesn't carry quite the same weight as some of those titles, the film is still scripted with the narrative precision, spirited flair for language, and cooler than cool attitude you'd expect from Mamet. And yes, it's as much fun as you'd think to watch that cast posture through the film's twisty plot while delivering Mamet's pithy, hard-nosed dialogue.
Welcome to Collinwood (2002)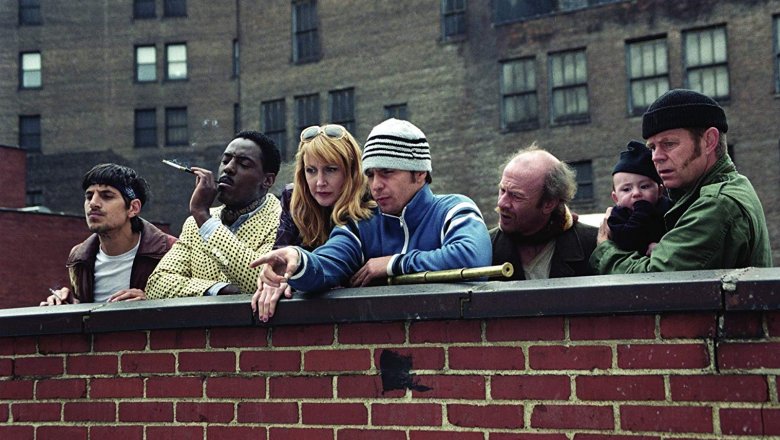 Here's the thing about heist movies: while American filmmakers have made some of the best crime classics ever produced, most of them borrowed heavily in terms of plot, style, and attitude from older and cooler foreign films. In fact, a few of the better heist movies in recent years are actually remakes of those films. Such is the case with MCU helmers Anthony and Joe Russo's tragically underseen sophomore feature, a cheeky caper comedy by the name of Welcome to Collinwood which happened to borrow its setup from 1958's Oscar-nominated Italian release I Soliti Ignoti (retitled Big Deal on Madonna Street for U.S. audiences).
Like the film that inspired it, Welcome to Collinwood follows a motley crew of petty thieves who, after being fed the plans for the perfect crime by their incarcerated pal, set out to pull off the score of a lifetime... assuming, of course, one of them will agree to play patsy and take a fall for the crime. Heading that crew of small-time crooks is a never funnier Patricia Clarkson, who — with the comedic talents of William H. Macy, Isaiah Washington, Luis Guzmán, Michael Jeter, Sam Rockwell, and George Clooney — guides the Russos' Welcome to Collinwood from one hilariously orchestrated moment to another with as much wit, whimsy, and precision as Soderbergh's Ocean's series — only they do it without the endless parade of winking inside jokes.   
The Place Beyond the Pines (2012)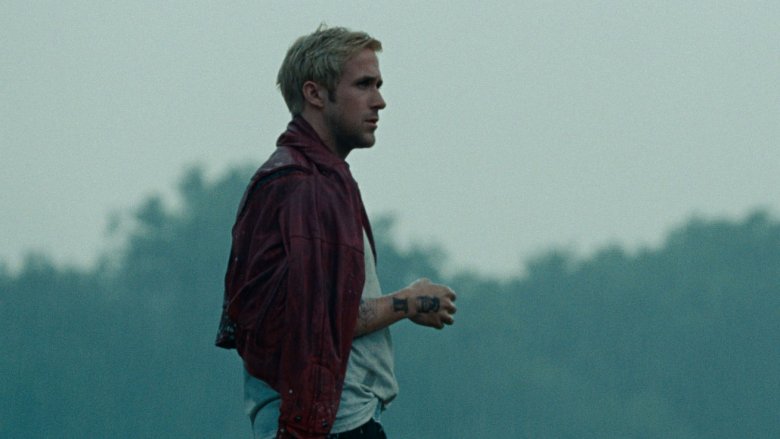 Prior to the 2010 Sundance Film Festival, nobody really know who writer/director Derek Cianfrance was, and audiences were still just getting familiar with the merits of Ryan Gosling. That quickly changed once the duo's heartfelt and utterly heartbreaking romantic drama Blue Valentine made its premiere, delivering praise for director and star and earning an Oscar nomination for co-star Michelle Williams. As such, eyes were very much open to what Cianfrance would do next, and fans were elated when the young director announced he'd be re-teaming with Gosling for his followup, a multi-generational indie crime saga by the name of The Place Beyond the Pines.
Co-starring Eva Mendes, Bradley Cooper, Ben Mendelsohn, and Dane DeHaan, the film sees Gosling (who actually learned to ride for the role) portraying a motorcycle stunt rider who turns to a life of crime to help support his partner and their newborn son. Though The Place Beyond the Pines is hardly a traditional heist movie, the fates of three generations of men ultimately pivot on the outcome of a daring robbery gone wrong. Cianfrance and all involved capture the action with taut energy and creativity of a blockbuster film, structuring their own so the action serves solely to inform the story's intensely personal overarching narratives — and doing so in dramatically satisfying ways that you simply cannot anticipate.
Thief (1981)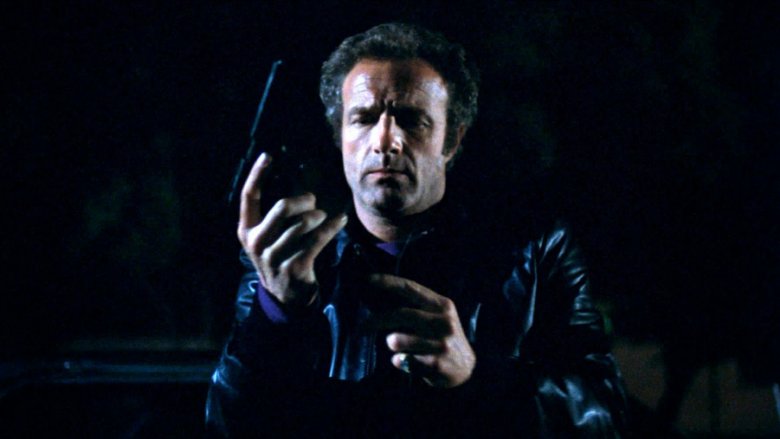 Over the course of his long career in Hollywood, Michael Mann has worked almost exclusively in the crime genre. Whether you know his name or not, Manhunter, The Last of the Mohicans, Heat, The Insider, Collateral, Miami Vice (TV show and movie), and Public Enemies have established Mann as a cinematic stylist on the level of Scorsese, and a narrative acrobat whose affinity for morally complex stories and characters has influenced modern masters like Christopher Nolan and Nicholas Winding Refn. Of course, those who've seen Mann's neon-drenched, white-knuckle debut already know the director's cinematic dexterity has been well on display since day one.
Titled simply Thief, it follows the tale of a career safecracker (a never-better James Caan) out to pull one last score before walking away from the criminal life for good and living his unique version of the American Dream. That last job comes via a big-time L.A. gangster, who has no intention of letting a master jewel thief get away clean, and as Mann's harrowing tale of tough guys being tough unfolds, well, let's just say Thief never quite goes where you'd expect — but still manages to deliver all the heist movie hype genre aficionados crave. That it does so with such style and confidence (and a kickass original score from Tangerine Dream) should've alerted the mainstream to the arrival of a true cinematic visionary. Make no mistake, that's just what Mann is, and it all started with Thief.   
American Animals (2018)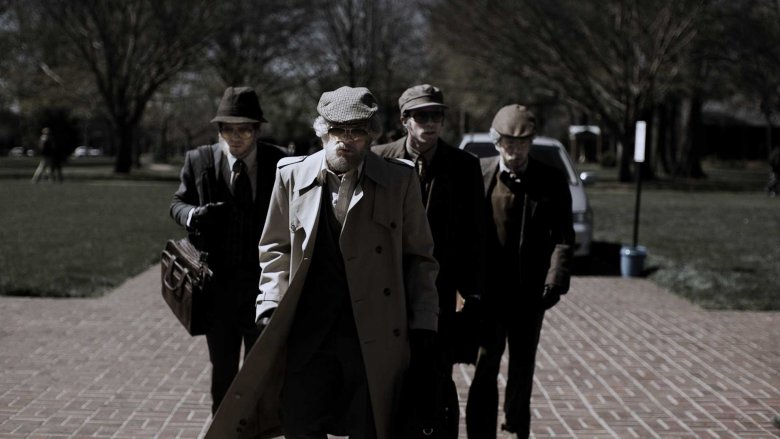 The concept of art imitating life is one cinema has embraced pretty much since pictures started moving. In the decades since that monumental technological achievement, filmmakers have often employed that concept in taking dramatic license with true-life tales big, small, tragic, and absurd. Bart Layton takes it to bold new heights with American Animals, a starkly envisioned "life imitates art which also imitates life" crime drama about whip-smart but misguided college students who employ their knowledge of heist movies in planning their own perfect score.  
That plot is every bit as surreal as it sounds, and yes, the heist in question goes terrifically wrong in just about every way you can imagine. The fact that it's all based on the incredible true story of four young men who set out to steal and fence a collection of priceless rare books from a small southern university only makes it all the more bizarre. Layton (himself an award-winning documentarian) wisely pulls no punches in presenting the wild tale, crafting American Animals with an engrossing docudrama approach that draws viewers along for every audacious moment of the action from its inception to execution and outlandish outcome.
Unlike most heist movies, Layton's is as concerned with the aftermath and repercussions of such actions as with the crime itself. What sets American Animals apart from many of its counterparts is Layton's splicing of interview footage with the actual criminals, whose commentary buoys the film's wildly meta take on real-world drama while also bolstering its potent social commentary.
The Vault (2017)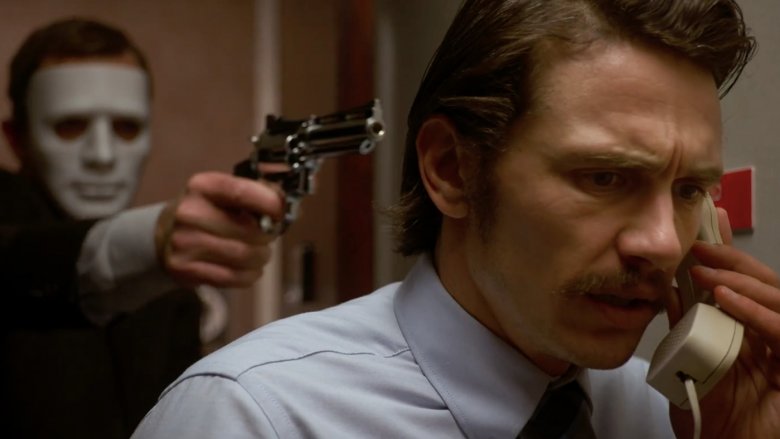 Though filmmakers have blended genres to varying degrees of effect for decades, there's been a noticeable rise in genre-jumbling mashups of late. Recent years have found adventurous directors cobbling together narrative threads from seemingly disparate genres with such verve that moviegoers have been treated to everything from sci-fi/horror westerns to time-traveling crime sagas and zombie costume dramas. Seeing as the crime and horror genres share a degree of common narrative thread, it was a bit surprising that a filmmaker hadn't really taken the mashup approach of fusing a supernatural horror flick with a daring heist movie.
Dan Bush finally answered the call with 2017's bloody bank heist horror confection The Vault. While the film doesn't wholly succeed in seamlessly melding the genres, The Vault is still a taut little thriller that will more than satisfy mashup fans looking for little more than a funky heist flick with guns and ghosts galore. One that's not quite eerie or gory enough to fully satisfy on the horror front, but one that milks its spine-chilling setup — a band of robbers take hostages and try to loot a bank vault equipped with a potentially supernatural security system — for every ounce of mashup mischief, and finds stars Taryn Manning, James Franco, and Clifton Collins Jr. having a lot of fun with what are essentially stock genre characters. If you enter The Vault with an equally open mind, you're likely to have a little fun as well.
Bottle Rocket (1996)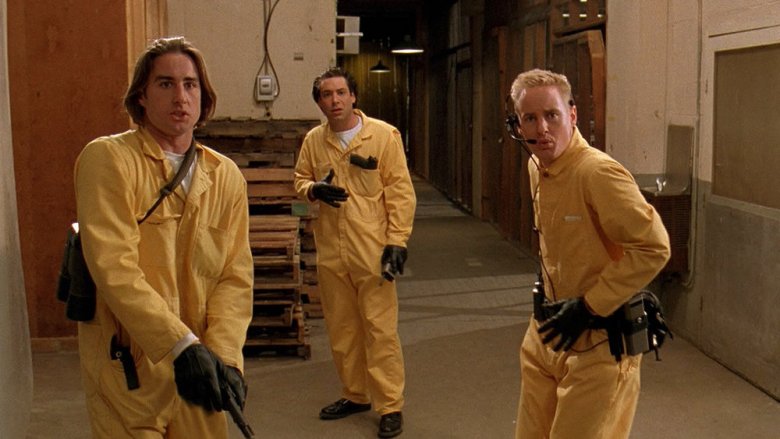 Throughout his career, Wes Anderson has been one of the most fiercely independent filmmakers alive. Over that period, he's delivered a string of wildly imaginative movies as heartfelt and hilarious as they are heartbreaking and unabashedly hip. Along the way, the director has seemingly dipped a toe into every genre out there, bending each in such creative ways that he's essentially birthed a genre unto himself.
If you haven't yet joined the cult of Anderson, that genre was first glimpsed in 1996 when the serio-absurdist auteur released his penetrating, laugh-out-loud heist/road flick/farce Bottle Rocket. Adapted from his short film of the same name and co-written by then up-and-comer Owen Wilson (who stars opposite his equally up-and-coming brother Luke), the film follows a listless, potentially unstable charmer, his delusional best bud, and their sad sack friend out to prove their worth and maybe join forces with a local lawn care entrepreneur (and possible crime kingpin) by pulling off a series of small-time heists like knocking over a local used book store. 
In spite of the hilariously small stakes, Anderson and company capture the criminalities with the verve and kinetic energy of a big-time caper, allowing the absurdity to deliver big laughs while also bolstering the surprisingly prescient personal dramas underneath. That Bottle Rocket was essentially ignored upon release, and relegated to "cult classic" status since, feels like a criminal act in and of itself.
The Lookout (2007)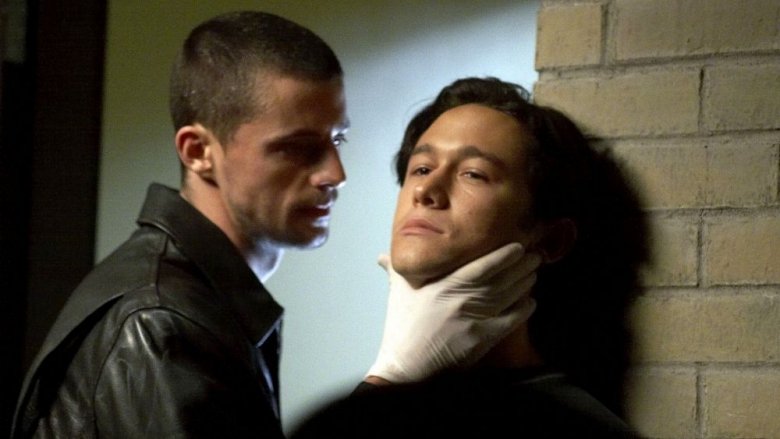 With a slate of crafty, incisive, intelligent, often wickedly witty films like Get Shorty, Out of Sight, Minority Report, and Logan to his credit, Scott Frank has long been one of the strongest and most in-demand screenwriters in Hollywood. It was no surprise that Frank finally caught the directing bug in 2007, claiming both the writer's and director's chairs on the indie heist thriller The Lookout. Even less surprising was that Frank delivered a powerful, utterly engrossing, character-first crime drama. What was surprising is that nobody showed up to see the Joseph Gordon-Levitt/Jeff Daniels-led The Lookout in theaters, and that it's all but been forgotten in the ensuing decade-plus.
For those who haven't seen The Lookout, it follows the tale of a once-promising high school athlete named Chris who suffers from a permanent brain condition that causes him to lose memory for extended periods of time. It also leaves him incapable of doing anything professionally but working as a night janitor in a local bank. When a small-time thug planning to rob the bank discovers Chris' predicament, he thinks he's found the perfect inside man and patsy for his crime. We'll stop there to prevent spoiling any of The Lookout's secrets. Just know that nothing is as cut and dry as it seems in Frank's film, and that the resulting twists and turmoils make this one of the most entertaining, emotionally rewarding heist films of the past 20 years.
The Silent Partner (1978)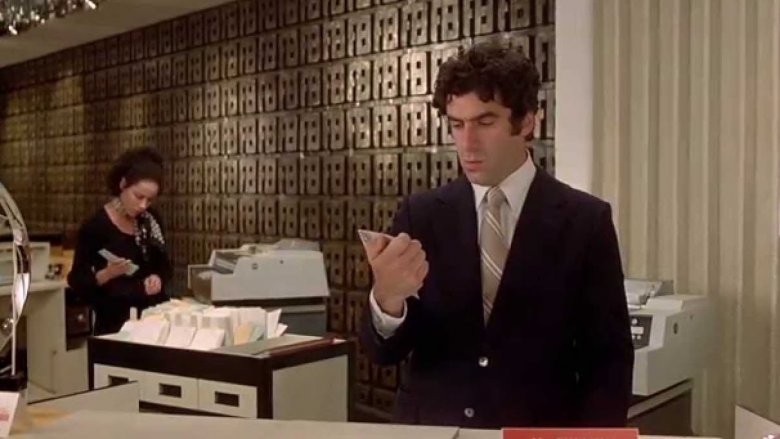 Proper heist movies usually come down to a cut-and-dry showdown between the good guys and the bad guys. The best heist movies play in the narrative gray area between, positing semi-ethical baddies against tragically flawed heroes. Occasionally, a heist flick takes matters one step further to present a crime fable where the good guys and bad guys are all but indistinguishable. Daryl Duke's marvelously understated thriller The Silent Partner is just such a movie.
A small word of warning about The Silent Partner: it was made in 1978, and like many movies made in the late '70s, its chauvinistic platitudes and antiquated sexual politics leave it feeling a tad bit dated. The good news is if you can endure the film's occasionally banal machismo, you're in for a first-rate thriller that sees a dull bank teller outwit an armed robber in a Santa suit to the tune of almost $50,000.
Part of the fun of The Silent Partner is that — unlike most heist flicks — it unfolds almost entirely after the heist, pitting a desperate, violent criminal (Christopher Plummer) against a timid but quick-thinking banker (Elliott Gould). The bracing cat and mouse post-caper action that unfolds between the two is as thrilling as any car chase or shootout you'll see in those run-of-the-mill heist movies.   
Widows (2018)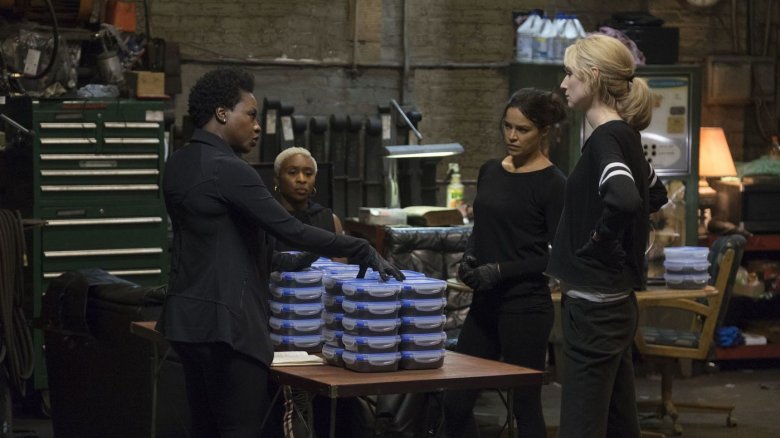 With bold new additions to the superhero set, a handful of caustic social satires, a few artistically ambitious genre offerings, and a couple of potent comedic farces, 2018 is certain to earn a place one of the better years for movies of late. Unfortunately, it'll also go down as the year that moviegoers completely balked at paying respects to two high-quality, female-fronted heist flicks. The first was a fun but flighty addition to the Ocean's franchise by the name of Ocean's Eight. The second was a legit modern feminist crime classic that should've been one of the year's biggest hits.
That film was Steve McQueen's bracing, politically savvy crime saga Widows. For those who missed out, Widows was adapted by McQueen and Gillian Flynn (Gone Girl, Sharp Objects), it's set on the streets of modern-day Chicago, and it follows four women thrown together and forced into a life of crime thanks to their criminal husbands.
Led by show-stopping work from Viola Davis, Elizabeth Debicki, and Michelle Rodriguez, Widows unfolds as equal parts sociopolitical drama, incisive character study, and breathless crime saga, and finds McQueen ably guiding a potent cast of A-listers to deliver a brash, narratively tricky, utterly satisfying little heist that happens to be all about the ladies. Though Widows scored big with critics and did modestly respectable box office numbers, it still feels like not just one of the unsung heroes of 2018, but one of the most egregiously overlooked films in recent memory. Fortunately, it's easy to see it if you haven't already: Widows is available on digital platforms and DVD/Blu-ray right now.
Sexy Beast (2000)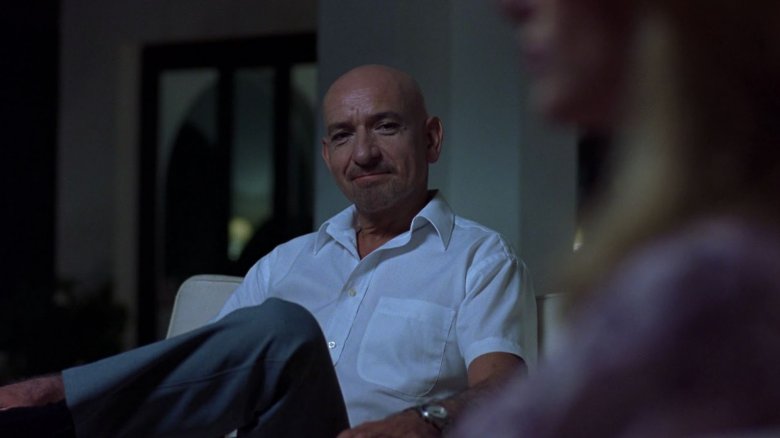 Though he took home his only Academy Award for Best Actor in a Leading Role (portraying none other than Mahatma Ghandi), Sir Ben Kingsley has carved out a more than impressive career for himself with vital supporting roles. Throughout that career, he's made a habit of stealing scenes with impassioned performances that tend to convey fierce intellect and emotional turmoil that never quite boils over to the surface. So it was that when Kingsley turned up on set for Jonathan Glazer's haunting, pulse-pounding (and occasionally hilarious) cult thriller Sexy Beast, even his co-stars were caught off guard by the actor's nervy, wild-dog-off-the-leash turn as the cockney criminal Don Logan.
Kingsley's combustible, scene-devouring (and Oscar-nominated) work as the enigmatic crook is the star of the show here, but Ray Winstone is the actual lead in Sexy Beast. His work is often overshadowed by Kingsley's volatile, unpredictable grandstanding, the actor's take on the happily retired safecracker bullied into one last job by his old cohorts is no less engrossing and serves as anchor to Glazer's stark, impressionistic flourishes. As you'd expect, the heist in question hardly goes to plan, and watching such heavy-hitting actors (flanked by a devilish turn from the great Ian McShane) lead their characters into peril and try to navigate out is what makes Sexy Beast so much fun to watch. That Glazer presents the tale in such a stylish package is a welcome bonus.
The Brothers Bloom (2008)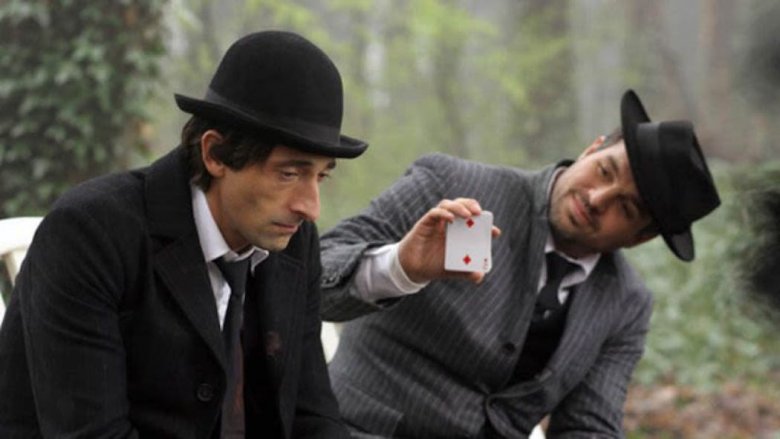 Though their goals are similar, there's a fine but definite line between con man crime films and full on heist flicks — the key difference generally coming down to a matter of finesse vs. firearms. In 2008, Rian Johnson (hot off indie hit Brick) took the dauntless approach of fitting a daring heist into the twisty narrative of his long con comedic adventure The Brothers Bloom.  
If you missed out on The Brothers Bloom when it hit theaters — and judging by the box office returns, most of you did — Johnson's film follows a pair of world-class con men (a perfectly cast Mark Ruffalo and Adrien Brody) who spin extravagant fictions in service of swindling millionaires. Like many crime movies, The Brothers Bloom takes the "one last score" approach with the brothers enlisting an eccentric New Jersey heiress (Rachel Weisz) with a penchant for "borrowing hobbies" on a romantic globetrotting adventure that finds the woman fervently involving herself in the theft of a priceless book.
That's not a spoiler. Rather, the film's central heist is a small part of an elaborate tapestry of events that sees The Brothers Bloom pivoting frequently between sly long-con caper, romantic farce, and slapstick comedy. On the whole, some might point out that The Brothers Bloom is a bit too similar to the quirky cinematic stylings of Wes Anderson. It's difficult to disagree, but Johnson's slick, sleight-of-hand confection often out-Andersons the master himself in terms of wit, whimsy, romance, and emotional payoff.