Godzilla 2, Six Billion Dollar Man Delayed; Shining Sequel Scores Debut Date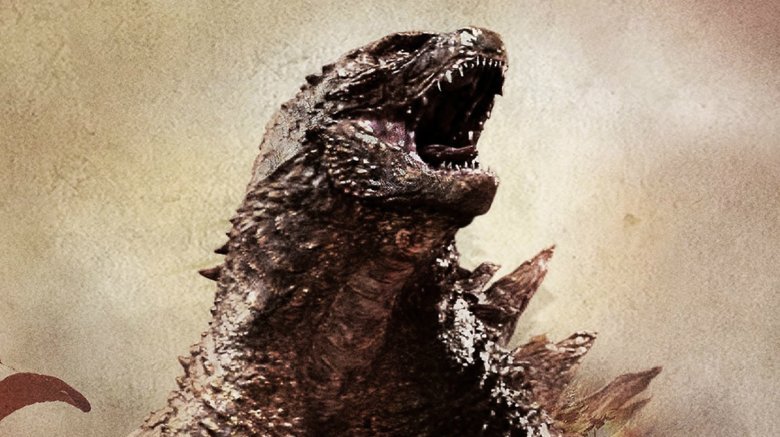 Warner Bros. has been busy shifting things around on its release schedule. In one fell swoop, the studio pushed back two films and mapped out a launch for a long-awaited sequel pic. 
Per Collider, both Godzilla 2 and The Six Billion Dollar Man have been delayed, and Warner Bros.' Doctor Sleep, the sequel to The Shining, has scored a release date. 
Officially titled Godzilla: King of the Monsters, the second Godzilla movie was originally set for release on March 22, 2019. It will now bow on May 31, 2019, right at the start of summer movie season against an untitled Blumhouse movie, one week after Disney releases its live-action Aladdin, and a few weeks following Marvel's unveiling of Avengers 4 on May 3 of that year.
Michael Dougherty (Trick r Treat) directs the Godzilla sequel, which stars Millie Bobby Brown (Stranger Things), Kyle Chandler (Friday Night Lights), Vera Farmiga (Bates Motel), O'Shea Jackson Jr. (Straight Outta Compton), Charles Dance (Game of Thrones), Sally Hawkins (The Shape of Water), Bradley Whitford (Get Out), Thomas Middleditch (Silicon Valley), Zhang Ziyi (Crouching Tiger, Hidden Dragon), Elizabeth Ludlow (The Walking Dead, Guardians of the Galaxy Vol. 2), and Aisha Hinds (Underground).
Here's what to expect from Godzilla: King of the Monsters: "The new story follows the heroic efforts of the crypto-zoological agency Monarch as its members face off against a battery of god-sized monsters, including the mighty Godzilla, who collides with Mothra, Rodan, and his ultimate nemesis, the three-headed King Ghidorah. When these ancient super-species — thought to be mere myths — rise again, they all vie for supremacy, leaving humanity's very existence hanging in the balance."
While Godzilla 2 was only pushed back a few months, The Six Billion Dollar Man was delayed by over a year, moving from May 31, 2019 to June 5, 2020. The film features Mark Wahlberg as Steve Austin, a man whose entire world is flipped upside-down when he's involved in a life-altering accident. Austin could have died in the incident, but he was ultimately saved by cutting-edge technology that turned him into half-human, half-machine. 
Argentine director and screenwriter Damian Szifron, known for his Academy Award-nominated black comedy anthology film Wild Tales, was set to direct The Six Billion Dollar Man; he recently dropped out of the project, which was slated to get behind cameras later this year. Warner Bros. reportedly wanted to find a replacement director quickly to keep production on track, but that apparently isn't happening. 
In happier news, Warner Bros. has dated Doctor Sleep for a January 24, 2020 debut. Doctor Sleep is based on Stephen King's sequel to his novel The Shining, and follows an adult Danny Torrance struggling with the anger and alcoholism issues his father dealt with. As Danny grapples with the traumatic events that took place at the Overlook Hotel when he was a child, his "shining" powers start to resurface. He soon establishes a psychic connection with a young girl named Abra Stone, whose immense powers catch the eyes of a tribe of people called the True Knot that look to exploit her abilities for their personal gain. Mike Flanagan (Oculus, Gerald's Game) is on board to direct Doctor Sleep. 
Elsewhere on Warner Bros.' calendar, Crazy Rich Asians has been shifted from August 17 to August 15, allowing it a few extra days at the box office to get a leg-up on the R-rated comedy The Happytime Murders.