Charles Dance, Sally Hawkins Cast In Godzilla: King Of The Monsters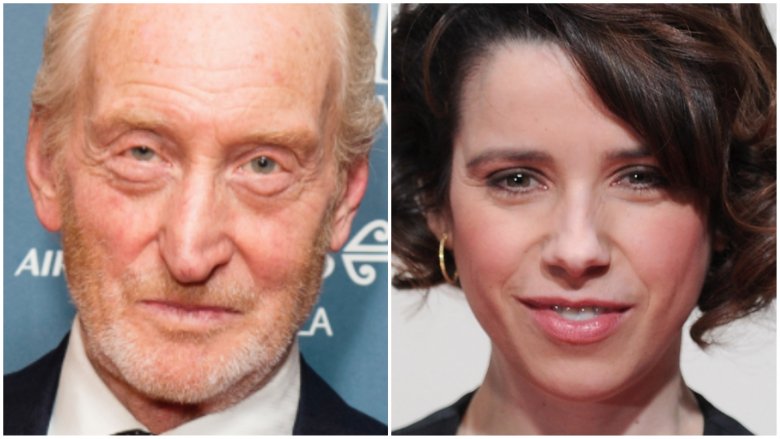 Getty Images
Two familiar faces will go head-to-head with one film's most fearsome monsters.
As reported by Deadline and The Hollywood Reporter, Charles Dance and Sally Hawkins have been cast in Legendary and Warner Bros. Pictures' Godzilla: King of the Monsters. Directed by Michael Dougherty, the upcoming monster movie is a follow-up to the 2014's Godzilla, helmed by Rogue One director Gareth Edwards. 
Dance joins the cast in an unspecified role. The British actor is best known for his work on HBO's Game of Thrones, in which he plays the sinister Tywin Lannister. Hawkins will reprise her role as Dr. Vivienne Graham, which she originated in the 2014 film. 
Dance and Hawkins will team up with Millie Bobby Brown (Stranger Things), Kyle Chandler (Friday Night Lights), Vera Farmiga (Bates Motel), Aisha Hinds (Underground), O'Shea Jackson Jr. (Straight Outta Compton), and Ken Watanabe for Godzilla: King of Monsters. Though details about the film's plot have been kept pretty hush-hush, we do know that the narrative centers around a family, played by Brown, Chandler, and Farmiga. We'll have to wait and see how the remaining cast members fit into the mix. 
Godzilla: King of Monsters is written by Godzilla scribe Zach Shields, with apparent contributions from director Dougherty and Max Borenstein, who also penned the first flick. Legendary's Alex Garcia, who has worked on the Brie Larson and Tom Hiddleston-led monster film Kong: Skull Island, is set to executive produce the sequel. The film is part of the Universal Monsters Movie Universe, which will kick off with Tom Cruise's The Mummy. 
Before the newly-cast actors appear in Godzilla: King of Monsters, fans can catch Dance in the drama film Euphoria alongside Alicia Vikander, Eva Green, and Charlotte Rampling, and Hawkins in the Guillermo del Toro-directed film The Shape of Water.
Godzilla: King of Monsters is slated for a March 22, 2019 release date. We've got plenty of time to prepare for the larger-than-life film. Start by learning the untold truth of Godzilla.