Aisha Hinds Joins Godzilla: King Of Monsters Cast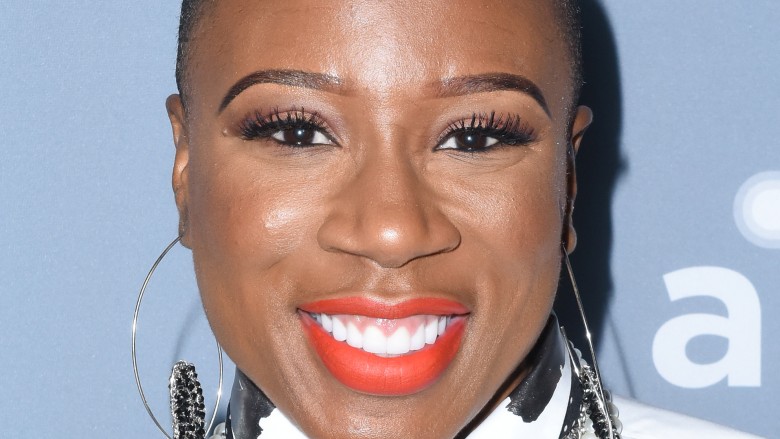 Getty Images
Another person has been recruited in the fight against Godzilla.
According to Deadline, Aisha Hinds, who just received national attention for her brilliant turn as Harriet Tubman on WGN America's Underground, has joined the upcoming Godzilla: King of Monsters, a sequel to 2014's Godzilla.
The cast already includes Kyle Chandler (Friday Night Lights) and Vera Farmiga (Bates Motel) as the parents of Millie Bobbie Brown (Stranger Things). Ken Watanabe (Inception) is expected to be the only cast member returning from the original film, while O'Shea Jackson (Straight Outta Compton) will also play an undisclosed role.
No information was made available about Hinds' character, as plot details for the movie have been kept pretty tightly under wraps. The actress, who has been making the guest star rounds for years on shows like It's Always Sunny in Philadelphia, Bones, Weeds, Dollhouse, True Blood, Hawthorne, Cult, and Under the Dome, is on her way to breaking out, and her role in the big budget blockbuster should just help to solidify her growing star status. Hinds is also known for All the Way, Shots Fired, Detroit 1-8-7, Invasion, Beyond the Lights, Star Trek Into Darkness, and If I Stay.
The 2014 Godzilla movie starring Aaron Taylor-Johnson, Bryan Cranston, and Elizabeth Olsen, did well at the box office and with critics, earning $529 million worldwide (via Box Office Mojo) and a 74 percent rating on Rotten Tomatoes. Michael Dougherty (Superman Returns), who co-wrote the screenplay with his Krampus writing partner Zach Shields, will direct the sequel.
The movie is set to be released on March 22, 2019. In the meantime, take a look at some upcoming remakes and reboots that are going to blow everyone away.