Zhang Ziyi Cast In Godzilla: King Of The Monsters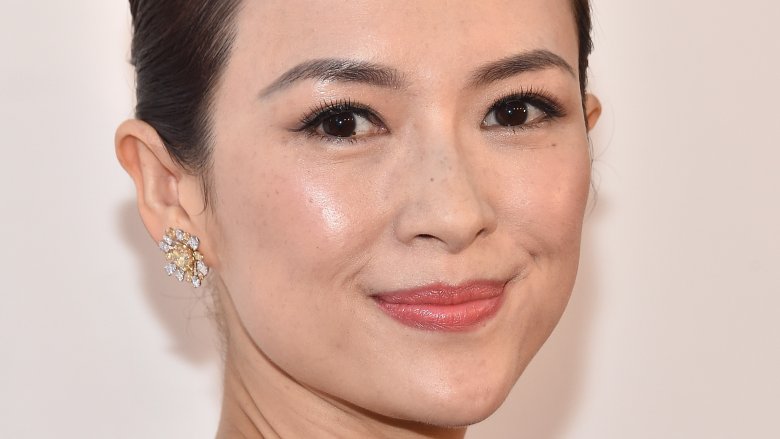 Getty Images
Zhang Ziyi, best known for her work in Crouching Tiger, Hidden Dragon, has been cast in the upcoming Godzilla sequel, The Hollywood Reporterconfirms.
Specifics about Ziyi's character are being kept hush-hush, but we do know for certain that she'll join Kyle Chandler (Bloodline), Vera Farmiga (Bates Motel), and Millie Bobby Brown (Stranger Things) for Godzilla: King of the Monsters. The monster flick also stars O'Shea Jackson Jr. (Straight Outta Compton), Charles Dance(Game of Thrones), Bradley Whitford (Get Out), Thomas Middleditch (Silicon Valley), and more. 
Godzilla: King of the Monsters is comes three years after the Gareth Edwards-helmed original, which starred Aaron Taylor-Johnson, Bryan Cranston, Elizabeth Olsen, and Ken Watanabe. The film was a commercial success, bringing in a cool $529 million USD in the global box office (via Box Office Mojo). Critics and fans dug the monster movie as well; Godzilla sits comfortably at a 74 percent "fresh" rating on Rotten Tomatoes. 
Not only will Ziyi strap up for action in Godzilla: King of the Monsters, but she'll reportedly also play a prominent part in Legendary and Warner Bros.' burgeoning Monsterverse. THR reports that Ziyi will appear in Godzilla vs. Kong, since her character is "a key figure in the covert, creature-cataloguing Monarch organization established in those films."
Though character details and plot secrets have yet to be spilled, past chatter has suggested Watanabe may return for the sequel. Michael Doughtery (Superman Returns) will direct the film off the script written by Zach Shields (Godzilla). Alex Garcia (Kong: Skull Island) will executive produce. 
Godzilla: King of the Monsters will be released on March 22, 2019. While we wait, discover the untold truth of Godzilla.