Thomas Middleditch Joins Godzilla: King Of Monsters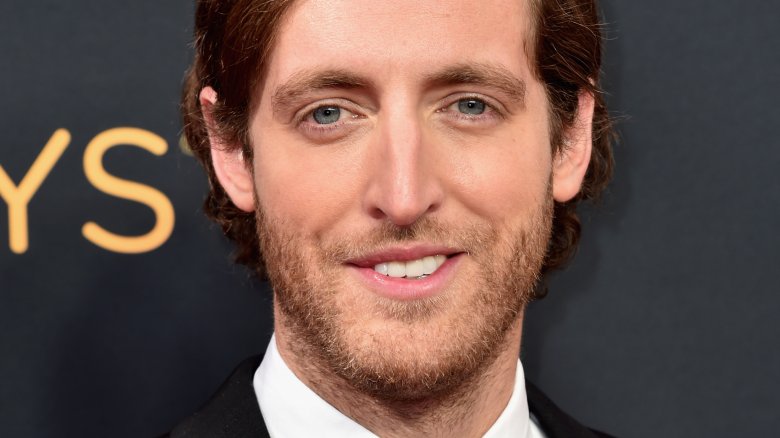 Getty Images
Silicon Valley's Thomas Middleditch will face off against Godzilla for his next role. Variety reports that the actor has joined Godzilla: King of Monsters, which is due out in 2019. Stranger Things' Millie Bobby Brown will star in the film, with Kyle Chandler and Vera Farmiga playing her parents. O'Shea Jackson Jr., Charles Dance, Sally Hawkins, and Aisha Hinds round out the cast.
2014's Godzilla, which starred Aaron Taylor-Johnson, Bryan Cranston, Elizabeth Olsen, and Ken Watanabe, did well at the box office and with critics, earning $529 million worldwide (via Box Office Mojo) and a 74 percent rating on Rotten Tomatoes. Plot details for the sequel are unknown at this time, but, according to Variety sources, only Watanabe is expected to return. Michael Dougherty (Superman Returns), who co-wrote the screenplay with his Krampus writing partner Zach Shields, will direct.
Middleditch is an Emmy Award nominee for his role in Silicon Valley; aside from his part on the HBO comedy, he is also known for The Campaign, his cameo in Kong: Skull Island, The Final Girls, Search Party, and Someone Marry Barry. The actor's other upcoming projects include Captain Underpants: The First Epic Movie, due out this Friday; Bruce Willis' action comedy Once Upon a Time in Venice, due out on June 16; the sci-fi thriller Replicas, alongside Keanu Reeves; and the animated comedy Henchmen.
While we wait for Godzilla: King of Monsters to roar its way into theaters, see the other movies that will blow you away in 2019.