O'Shea Jackson Jr. To Join Godzilla: King Of The Monsters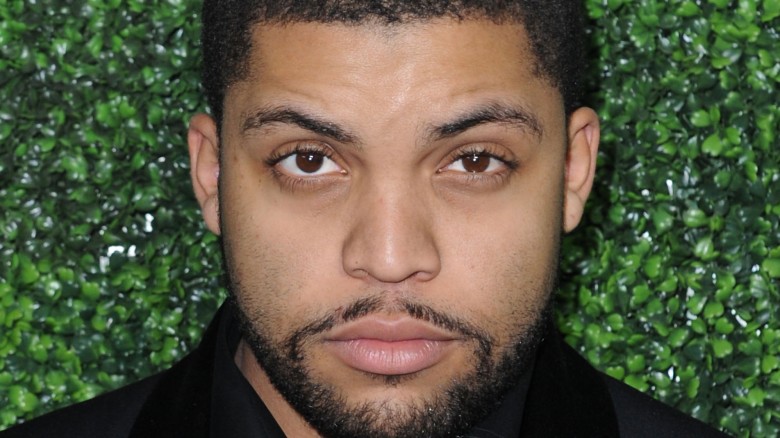 Getty Images
O'Shea Jackson Jr., the actor who starred as his own father in Straight Outta Compton, is in negotiations to hit the silver screen once more.
Variety reports that Jackson, the son of Ice Cube, has been tapped to star in Godzilla: King of the Monsters, the Michael Dougherty-directed sequel to 2014's Godzilla. Jackson will join Stranger Things darling Millie Bobby Brown, Bates Motel star Vera Farmiga, and Bloodline's Kyle Chandler in the project. Chandler and Farmiga will play the mother-father duo to Brown's character, but details on who Jackson may be portraying in the movie haven't yet been revealed.
Godzilla: King of the Monsters follows after the Gareth Edwards-helmed reboot, which starred Bryan Cranston, Aaron Taylor-Johnson, Ken Watanabe, and Elizabeth Olsen. Reports have stated that Watanabe may return for the second installment, but the remaining original cast members aren't likely to appear alongside the film's fresh faces.
Zach Shields is set to pen the script, with alleged contributions from Dougherty and Max Borenstein, who also worked on Edwards' Godzilla. Under Legendary Pictures, Alex Garcia, whose filmography includes the Brie Larson and Tom Hiddleston-led Kong: Skull Island, will executive produce the forthcoming sequel. The film will be distributed with Warner Bros., who are currently backing Zack Snyder's Justice League, in a re-worked deal that deviated from Legendary's contract with Universal. Rights were returned to Warner Bros. in order to bring Godzilla and King Kong back to the big screen.
Fans and critics alike applauded Jackson's performance as his father, the former N.W.A. member Ice Cube, in the 2015 musical biopic Straight Outta Compton. His most recent role was as drug dealer Dan Pinto in Ingrid Goes West, the comedy-drama featuring Aubrey Plaza and Elizabeth Olsen, the latter of whom Jackson will act beside in Godzilla: King of the Monsters.
The Godzilla sequel is set for a March 22, 2019 release. An additional monster movie installment, the mega Godzilla vs. Kong, will follow on May 29, 2020. While we wait to see Jackson face off against the larger-than-life enemy, check out how he should have looked in his Straight Outta Compton breakout role.