The Walking Dead's Elizabeth Ludlow Cast In Godzilla: King Of The Monsters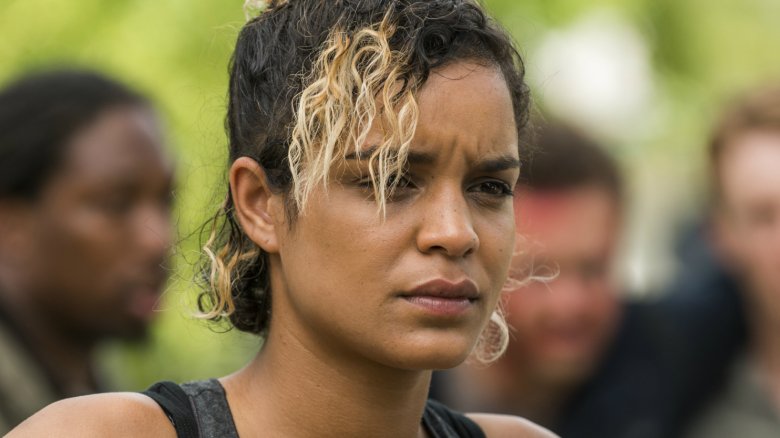 Add another human to the cast of Godzilla: King of the Monsters.
Deadline reports that The Walking Dead co-star Elizabeth Ludlow has signed on for the upcoming sequel to 2014's Godzilla. On The Walking Dead, Ludlow plays Arat, a member of Negan's Saviors. There's no word about her character in the upcoming flick from director Michael Dougherty.
Ludlow, who also appeared as an Easik mother in Guardians of the Galaxy Vol. 2, will join a cast that already includes Kyle Chandler, Vera Farmiga, Millie Bobby Brown, Bradley Whitford, Ken Watanabe, and Shang Ziyi.
While plot details are still under wraps, we know that Godzilla will battle three legendary monsters in the movie. "The new story follows the heroic efforts of the crypto-zoological agency Monarch as its members face off against a battery of god-sized monsters, including the mighty Godzilla, who collides with Mothra, Rodan, and his ultimate nemesis, the three-headed King Ghidorah," reads the press release. "When these ancient super-species (thought to be mere myths) rise again, they all vie for supremacy, leaving humanity's very existence hanging in the balance."
Godzilla: King of the Monsters is expected to arrive March 22, 2019. We've obviously got some time before then, so check out the untold truth of Godzilla.