Flight Of The Navigator: What Happened To The Original Cast?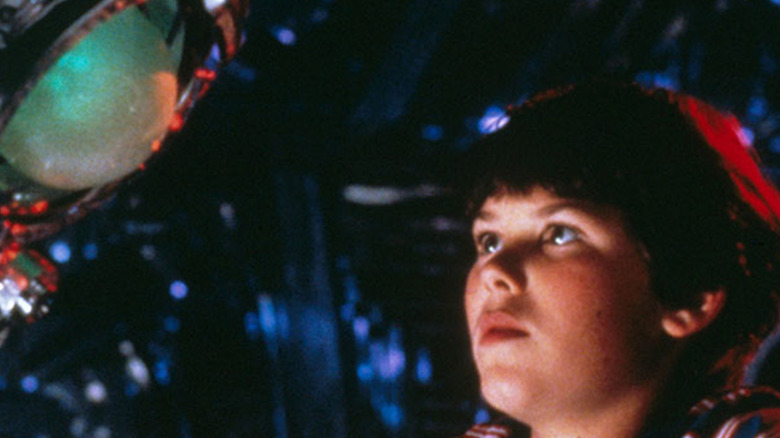 Disney
The 1986 film "Flight of the Navigator" is a family sci-fi classic, centering on a 12-year-old boy named David (Joey Cramer) who is abducted by aliens and returned eight years later, thinking he's only been gone for a few minutes. After reconnecting with the crashed spaceship, powered by a sentient AI named Max, David and Max embark on an adventure to get both of them safely back home while evading curious NASA scientists. Along the way, David bonds with other alien specimens Max has been studying, and learns to appreciate his family in a new way.
Following its release in the '80s, "Flight of the Navigator" endured through the decades as a cult classic, and is still beloved enough that a remake for Disney+ is now in the works from Bryce Dallas Howard, this time featuring a female lead. But whatever happened to the cast of the original film? Some of the answers — ranging from bank robbery to headlining a successful HBO series — may surprise you.
Joey Cramer has been in and out of jail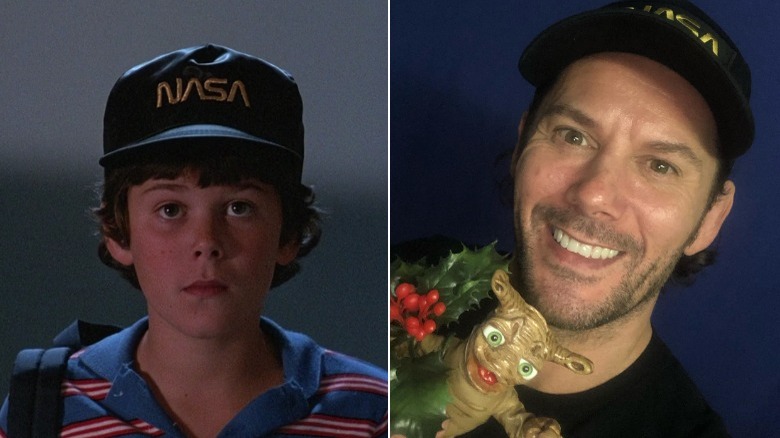 Disney, Joey Cramer/Facebook
Child actor Joey Cramer, who starred in "Flight of the Navigator" as protagonist David Scott Freeman, had a difficult life following the film. Although he was nominated for a Saturn Award for "Best Performance by a Young Actor" for his performance as David, Cramer's acting career didn't go far after his breakout role. He booked a couple more film roles, as well as a guest role on the TV show "Murder, She Wrote," but nothing that came close to emulating the success of "Flight of the Navigator." A couple years after "Flight of the Navigator," his acting career had mostly stalled out.
After living a mostly quiet life in Canada's Sunshine Coast for a decade, Cramer began having run-ins with the law in the late '00s. After receiving three months' probation in 2008 for careless storage of a gun, he later served six months in prison for possession of a controlled substance for the purpose of trafficking. Over the following few years, Cramer would also be convicted for uttering threats, possession of a weapon for a dangerous purpose, cashing forged checks, and ultimately robbing a bank and fleeing the police. 
For the last offense, he was sentenced to two years in prison plus two years of probation. Since then, Cramer has gradually started working again, appearing on podcasts and at fan conventions to talk about his experience on "Flight of the Navigator." A documentary about Cramer's life, featuring much of the original cast of the film, was released in 2020, titled "Life After the Navigator."
Paul Reubens kept coming back to his most iconic role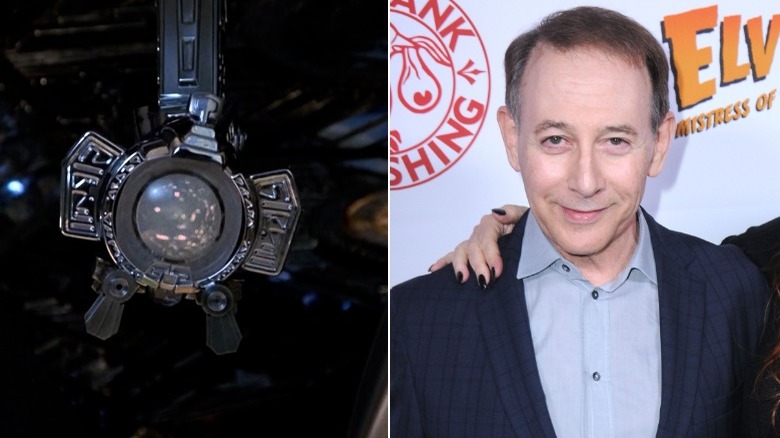 Disney, Barry King/Getty Images
Credited as "Paul Mall" in the film, Pee-wee Herman actor Paul Reubens voiced the sentient ship computer Max in "Flight of the Navigator." Already well-known for the character of Pee-wee Herman and the success of the film "Pee-wee's Big Adventure," Reubens starred in, produced, and directed the live-action children's TV show "Pee-wee's Playhouse" from 1986-1991, the first episode of which aired just a little over a month after "Flight of the Navigator " hit theaters. Shortly after making the decision to end "Pee-wee's Playhouse," Reubens was arrested and later pleaded guilty for masturbating during a film in an adult movie theater.
After laying low for a few years following his arrest, Reubens began acting again and doing voiceover roles, with small parts in films such as "Buffy the Vampire Slayer," "Batman Returns," and "Matilda." In the ensuing years his film roles grew larger, with significant supporting parts in "Mystery Men" in 1999 and "Blow" in 2001. Unfortunately, he later was arrested and charged with possession of child pornography in 2002, although those charges were later reduced to a misdemeanor obscenity charge. Reubens maintained that his collection was erotic art, not pornography.
Reubens spent the next few years staying out of the public eye and caring for his father, who died of cancer in early 2004. In the years that followed and continuing through the present, he made a number of television guest appearances, reprising the character of Pee-wee Herman in 2009 for a revival of "The Pee-wee Herman Show." Reubens also went on to film another Pee-wee movie, "Pee-wee's Big Holiday," which was released on Netflix in 2016.
Veronica Cartwright returned to two sci-fi classics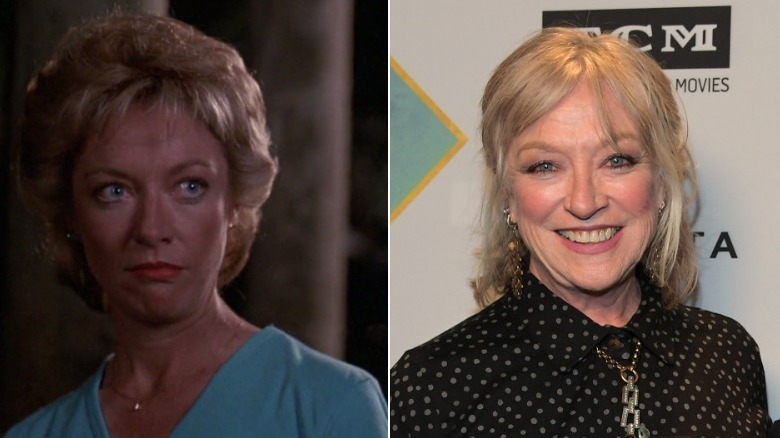 Disney, Charley Gallay/Getty Images
Already an accomplished actress prior to "Flight of the Navigator" with major roles in sci-fi scarers like the 1978 remake of "Invasion of the Body Snatchers" and "Alien," Veronica Cartwright continued to have a successful career long after portraying David's concerned mother Helen Freeman. Cartwright's television resume is long and varied, with guest roles on shows ranging from "Baywatch" and "Miami Vice" to "Touched by an Angel" and "Six Feet Under." Most notably, she was nominated for Emmy awards on three separate occasions, once for her work on "ER" and twice for "The X-Files."
Cartwright also has appeared in a number of films since "Flight of the Navigator," including "The Witches of Eastwick," "Scary Movie 2," and the Nicole Kidman/Daniel Craig film "The Invasion" in 2007 — another "Body Snatchers" remake. She also reprised her "Alien" role in the video game "Alien: Isolation" in 2014.
Cliff DeYoung guest starred on some of our favorite shows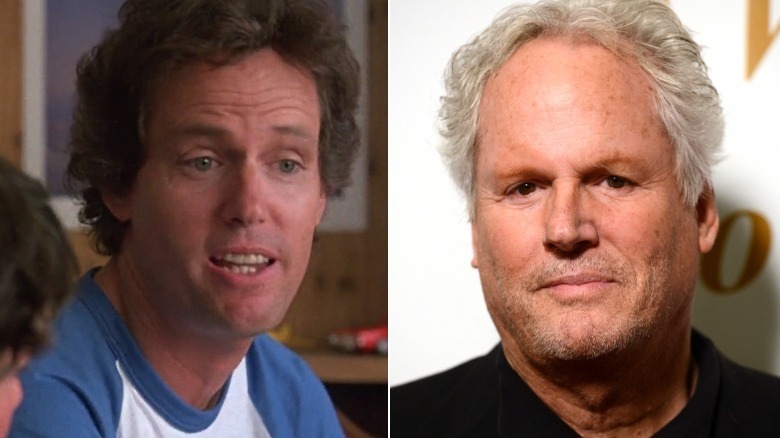 Disney, Albert L. Ortega/Getty Images
Although he began his performance career as a musician, Cliff DeYoung, who played David's father Bill Freeman in "Flight of the Navigator," transitioned into acting in the 1970s. After "Flight of the Navigator," Freeman continued to work steadily as an actor, appearing regularly in films throughout the '90s and 2000s. Some of the more recognizable films he appeared in include "Glory" in 1989, "RoboCop 4" in 1994, "The Craft" in 1996, and "Wild" in 2014.
When it came to television, DeYoung appeared in a number of highly-acclaimed, beloved shows following his turn in "Flight of the Navigator." Like co-star Joey Cramer, DeYoung appeared in multiple episodes of "Murder, She Wrote" in several different roles. He also showed up in the pilot of "The X-Files" as Dr. Jay Nemman, the medical examiner on Mulder and Scully's first case together. DeYoung can also be spotted in episodes of "Alias," "Grey's Anatomy," and "Star Trek Deep Space 9," although he may be hard to recognize in that one last under all the alien makeup.
Sarah Jessica Parker has conquered multiple industries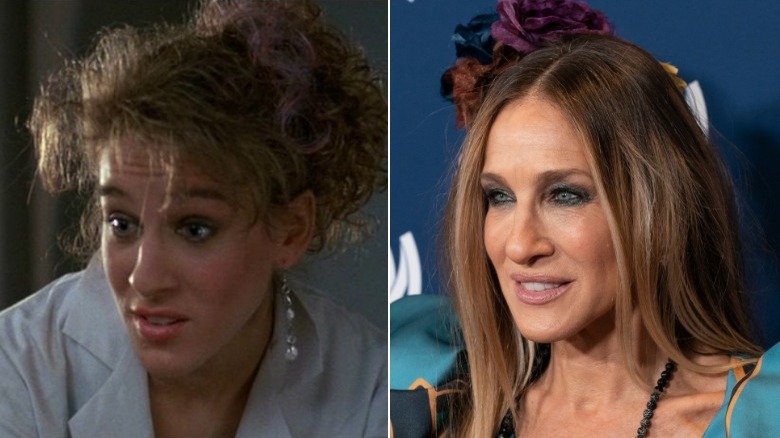 Disney, Shutterstock
Indisputably the most successful member of the "Flight of the Navigator" cast, Sarah Jessica Parker has gone on to have a prestigious and celebrated career, taking home numerous Emmy, Golden Globe, and Screen Actors Guild Awards. Parker had a supporting role in "Flight of the Navigator" as Carolyn McAdams, a young NASA intern who befriends David and helps him escape the government facility where he is being held. After "Flight of the Navigator," Parker had starring roles in a number of popular films, including "L.A. Story," "Honeymoon in Vegas," "Hocus Pocus," and "Miami Rhapsody."
In 1998, Parker took on the role of lead character Carrie Bradshaw in HBO's "Sex and the City," which quickly became a massive success and ran for six seasons. Parker later reprised the role in two feature "Sex and the City" films (with a third on the way). In addition to those films, following the finale of "Sex and the City," Parker had starring roles in a number of comedic films, including "The Family Stone," "Failure to Launch," and "Did You Hear About the Morgans?" In 2016, Parker returned to HBO as the star of the series "Divorce," on which she also served as executive producer.
Outside of acting, Parker has experienced significant success in the fashion industry, signing lucrative endorsement deals with Garnier Nutrisse and Gap, and eventually launching her own perfume, clothing, and footwear lines. Parker also founded her own production company, Pretty Matches, alongside partner Alison Benson, and started her own publishing imprint and her own line of wines.
Matt Adler now makes a living speaking into a microphone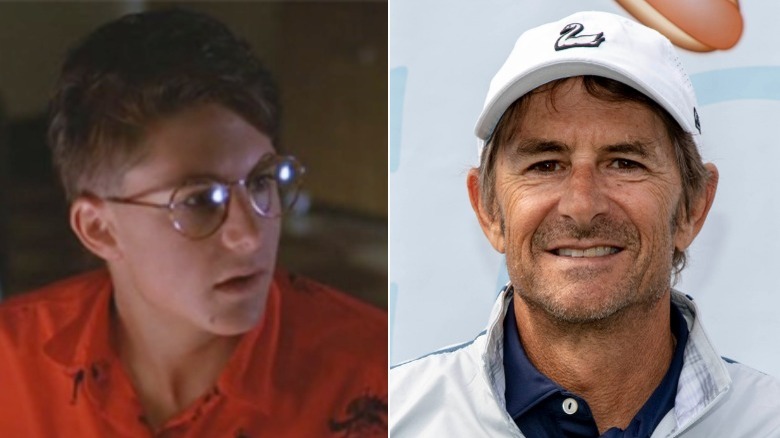 Disney, Shutterstock
Once David jumped forward in time eight years at the beginning of "Flight of the Navigator," he was stunned to discover that his irritating eight-year-old younger brother, Jeff, is now his 16-year-old older brother, who turns out to be one of his strongest allies in his strange new future. The teenage version of Jeff was portrayed by Matt Adler, who at the time was best known for "Teen Wolf" the year prior. Adler went on to have supporting roles in a number of other live-action roles in the years following "Flight of the Navigator," including in "White Water Summer," "North Shore," and "Dream a Little Dream."
However, the bulk of Adler's work since "Flight of the Navigator" has been as a voice actor, doing additional dialogue recording for a number of well-known films. Some of the films Adler has worked on include the animated films "My Neighbor Totoro," "Dinosaur," "Final Fantasy: The Spirits Within," and "Ice Age: Dawn of the Dinosaurs," the live-action films "The Crow" and "The Day After Tomorrow," and as the voice of Lex Luthor on the TV series "Smallville."
Howard Hesseman is a sitcom veteran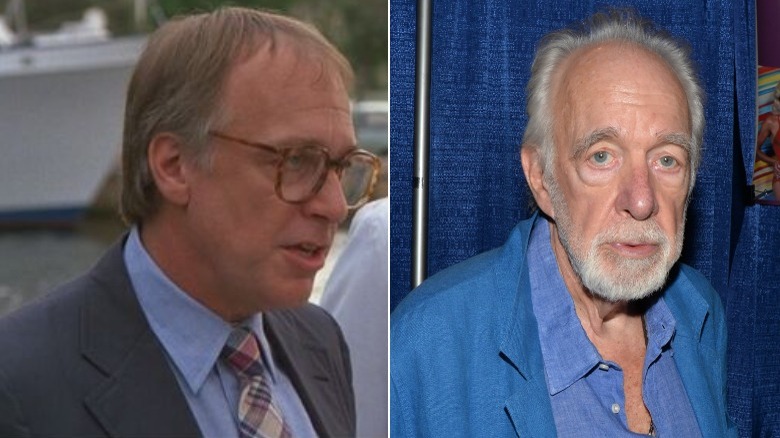 Disney, Manny Hernandez/Getty Images
As NASA scientist Dr. Louis Faraday, Howard Hesseman played his antagonistic role as a man so driven to find answers that he would cross several ethical lines. Faraday first keeps David locked away from his parents past after he has promised to return him, then later locks all the Freemans inside their house while he tries to apprehend David and Max. It is Faraday's relentless pursuit of David and Max that ultimately pushes David to make the risky trip back to his own time, rather than remain safely in 1986.
Prior to "Flight of the Navigator," Hesseman was most well known for his role as John "Dr. Johnny Fever" Caravella (aka Johnny Duke, Johnny Style, Johnny Cool, Johnny Midnight and Heavy Early) on the sitcom "WKRP in Cincinnati." After "Flight of the Navigator," he reprised his role in several episodes of the revival "The New WKRP in Cincinnati" in the early '90s. He also had a regular role on "Head of the Class," and recurred on numerous other TV shows throughout the years including "That '70s Show," "Boston Legal," and "Fresh Off the Boat."
Albie Whitaker only had one acting role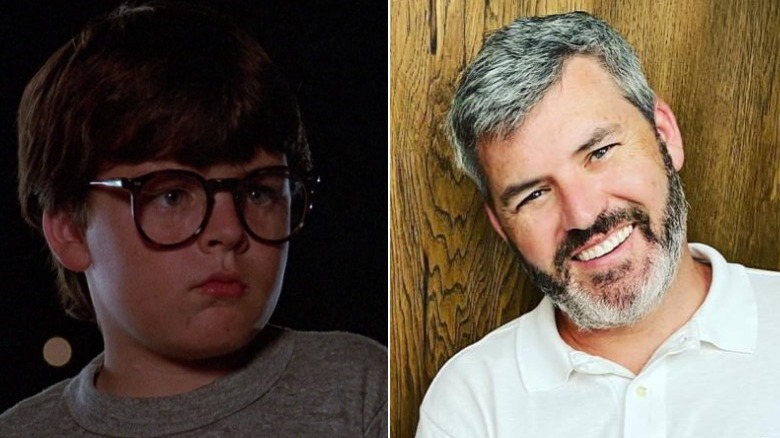 Disney, Albie Whitaker/Facebook
While David's brother Jeff played a significant role in "Flight of the Navigator," the bulk of the character's screen time went to teenage Jeff, played by Matt Adler. The eight-year-old version of Jeff only appeared briefly at the beginning and end of the film, but played a pivotal role, since a prank he plays on David is what leads to the circumstances around David's alien abduction. The younger Jeff was played by child actor Albie Whitaker, in his first and only feature film role (not counting an appearance in the 2020 documentary about the life of Joey Cramer, "Life After the Navigator").
Rather than sticking with acting, Whitaker went on to attend college at The University of Georgia before receiving his MBA from Emory University. After getting his degrees, he went on to work in the financial services industry for nearly 15 years, before starting his own business in Alabama called Smash My Trash, which uses proprietary technology to reduce waste volume, freeing up more space for customers to throw away trash in each commercial dumpster load.
Raymond Forchion has stayed busy in Hollywood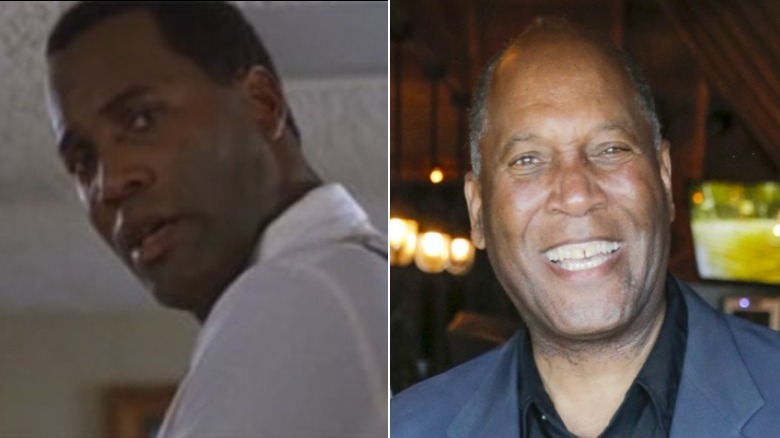 Disney, Alison Buck/Getty Images
One of the first characters in "Flight of the Navigator" to figure out that something strange is afoot with David — who hasn't aged a day from when he went missing in 1978, reappearing in 1986 — is the detective called to the scene when David shows up at his former house, now home to a very confused elderly couple. Raymond Forchion played Detective Banks, the man who reunites David with his family in spite of having no answers for how David was able to still appear so young.
After appearing in "Flight of the Navigator," Forchion went on to act in many commercials, TV series, miniseries, and movies, including "Star Trek: The Next Generation," "General Hospital," and "Grey's Anatomy." Forchion has portrayed real people several times, including O.J. Simpson in the TV movie "American Tragedy," and Jeff Robinson in "Recount," the 2000 film about the U.S. Presidential election. Behind the scenes, Forchion has worked as a producer and director, and served as a member of the National Screen Actors Guild Board and L.A. Casting Committee.
Jonathan Sanger has had a long career behind the scenes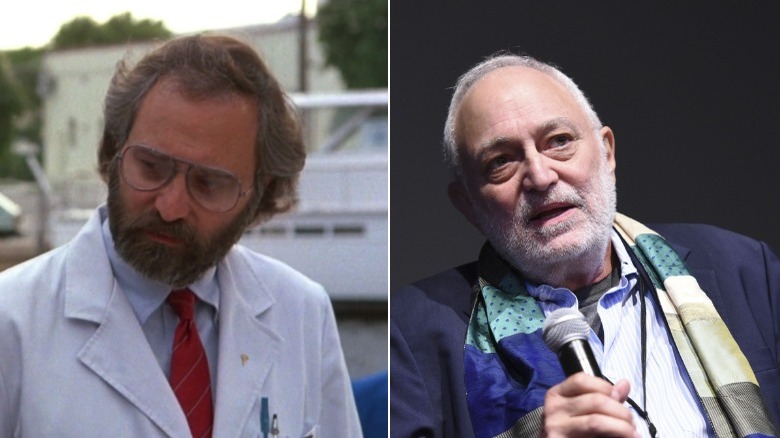 Disney, Vivien Killilea/Getty Images
Jonathan Sanger doesn't have a very big role in "Flight of the Navigator," at least not on screen. He appears in a handful of scenes as Dr. Carr, a NASA scientist who works alongside Dr. Faraday. However, behind the camera, Sanger played a much more significant part in the making of the film, acting as one of its executive producers. Following "Fight of the Navigator," Sanger went on to produce a number of other films and TV shows, including the 2001 Tom Cruise film "Vanilla Sky," in which Sanger also had a small cameo.
In addition to producing films and TV series, Sanger also worked as a director on a number of the films and series he helped produce. He has won a number of awards for his achievements in filmmaking, and branched into stage musicals in 2008 with a production of "Baby It's You," about real-life record producer Florence Greenberg. The show went on to premiere on Broadway in 2010, and led to Sanger developing several other musicals and plays. He also wrote a book, "Making The Elephant Man: A Producer's Memoir," which was published in 2016.
Iris Acker spent a lifetime as an advocate for the arts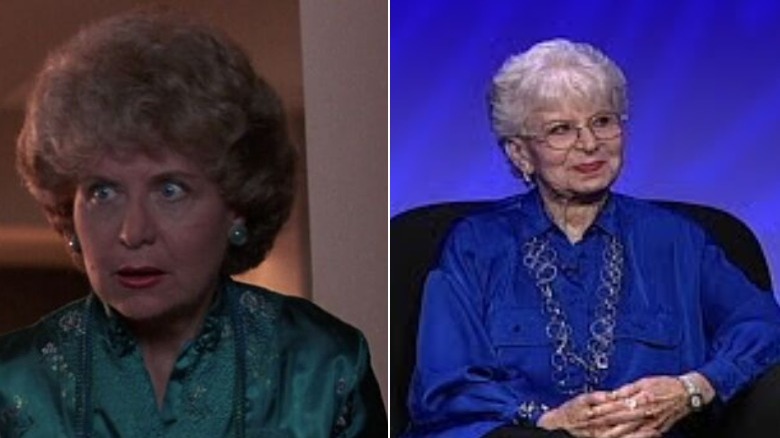 Disney, WLRN
The first person David encounters after waking up in 1986 is Janet Howard, who along with her husband Larry had purchased the Freeman family's house after they moved, sometime following David's disappearance. The bewildered Janet was played by Iris Acker, a prolific actress, television host, and advocate for the arts. Following "Flight of the Navigator," she had small roles in a handful of films, including "Cocoon: The Return," and appeared in more than 250 regional and national television commercials.
Acker also hosted a long-running television interview show, "On Stage With Iris Acker," which ran on various stations and in various iterations for over 32 years. She used her show to interview actors and promote local theaters, as well as advocate for actors unions. While hosting her show, she also served as the creative director for a local live theater in Miami, where she made a point of casting actors who were just starting out in their careers. She remained active in the South Florida arts and theater community until her death of pancreatic cancer in 2018.
Richard Liberty had a modest acting career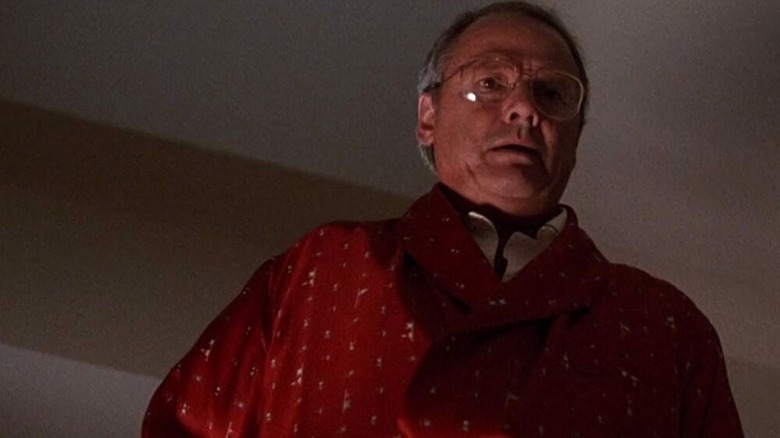 Disney
After David burst in on poor Janet Howard, the confused child dashed up the stairs looking for his parents, only to come upon Janet's husband Larry relaxing in his robe with a newspaper. Remarkably calm after having a frantic child burst into his study, Larry calmly asked David what was wrong, then told Janet to call the police. Richard Liberty, who portrayed the unflappable Larry, didn't appear in many films either before or after "Flight of the Navigator," with less than two dozen small credits to his name. His most significant film role came the year before "Flight of the Navigator," when he played Dr. Matt "Frankenstein" Logan in "Day of the Dead."
Liberty's final acting credit was in the 1997 Italian comedic sci-fi film "Virtual Weapon," in which Liberty played Captain Holmes. Just a few years later, in October of 2000, Liberty died of a heart attack at the age of 68.
Kenneth Ian Davis believes he is the reincarnated Messiah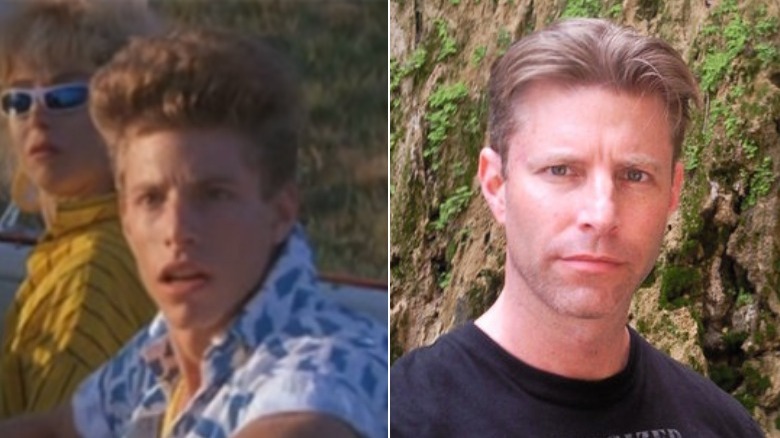 Disney, Kenneth Ian Davis/Facebook
Credited only as "Kid in Mustang," one of four teens who pulls up alongside David and Max when the spaceship stops to ask for directions, you probably don't remember Kenneth Ian Davis from "Flight of the Navigator." However, when digging into where the various members of the "Flight of the Navigator" cast wound up, he's worth mentioning simply because his story is so unique. Davis had a few more small acting credits on his resume in the late '80s, then nothing for two decades until the intriguingly titled "The Real Original Only Authentic Messiah Has Arrived" in 2019, for which Davis served as the writer, director, and sole star.
As you may have deduced from the title and the fact that Davis appears to be the only person involved in most aspects of the film's production, the purpose of the film is to make some pretty bold claims about Davis' own identity. Claiming to be the reincarnated "real original only authentic" Messiah, Davis apparently believes he exists to bring about God's judgment and redemption on Earth. He also has a number of posts that seem to be declaring war on the Illuminati, and apparently believes secret codes and acronyms (such as the brand Nike standing for "Nobody Is Ken's Equal") are everywhere. Bet you weren't expecting that on your "Flight of the Navigator" cast update bingo card.