The Family Comedy Hidden Gem You Can Stream On Netflix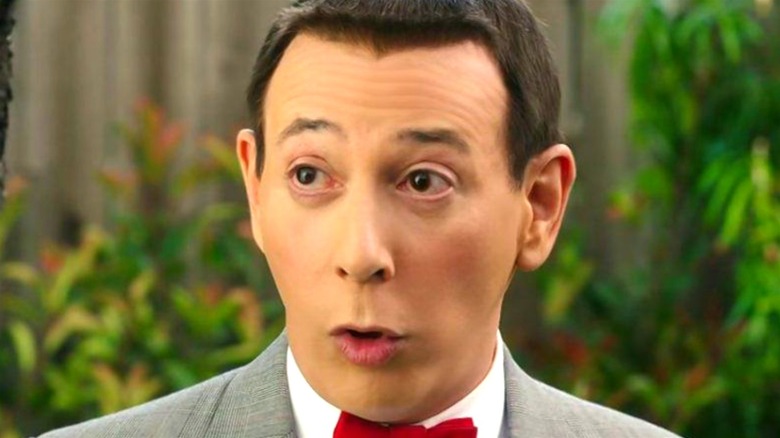 Netflix
In 1985, perpetual man-child Pee-wee Herman (Paul Reubens) had himself a big adventure. The first feature film directed by Tim Burton, "Pee-wee's Big Adventure," is perhaps best remembered these days for scarring an entire generation of children when Large Marge transforms into a monstrous creature. 
In case you want to relive an integral part of your childhood without dishing out the cash to spend the night at Pee-wee's house from the film, Netflix has your back. In 2016, the streaming service debuted a new comedy based on Reubens' classic character, titled "Pee-wee's Big Holiday." 
Much like the 1985 original, the sequel involves Pee-wee going on an epic adventure for what may seem like a superficial reason, except this time around, instead of searching for his lost bicycle, he decides he'll leave his small town so that he can attend the birthday party of his newest friend, Joe Manganiello (played by himself). Naturally, it's not so much about the destination as it is the journey, as Pee-wee travels from one locale to the next, making friends and enemies pretty much everywhere he goes. 
If you're in the mood for something children and adults alike will enjoy for your next family movie night, then it's definitely worth checking out — or revisiting — this underrated film. 
Goofiness and fun times are to be expected when Pee-wee Herman's around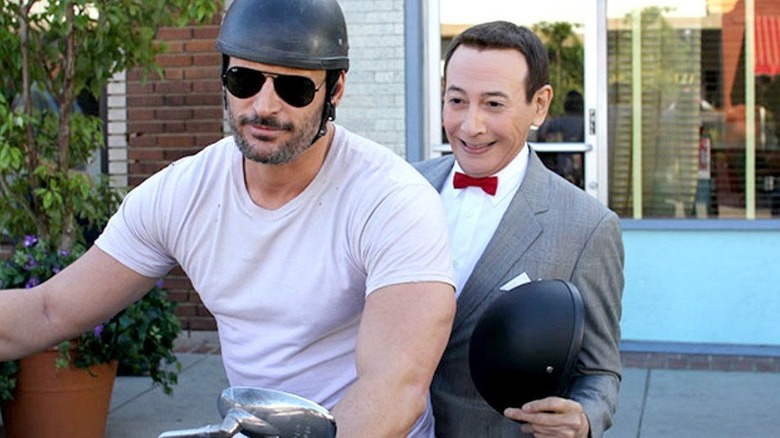 Netflix
For all the Gen Xers and older Millennials out there who grew up watching "Pee-wee's Playhouse," and want to introduce their kids to the same level of wackiness, "Pee-wee's Big Holiday" is a worthwhile successor to the franchise. From a snake farm to an Amish community, Pee-wee's adventure takes him almost everywhere, and he's backed up by a stellar comedic cast including the likes of Alia Shawkat, Stephanie Beatriz, Paul Rust, and Nicole Sullivan. 
You don't have to have grown up with Pee-wee to find something to laugh at in this film, but older individuals will no doubt be ecstatic to spend another 90 minutes with their favorite childish icon. Just take it from David Wiegard of The San Francisco Chronicle, who writes in his review, "After all these years — his and ours — Pee-wee Herman is still a Peter Pan who can lead us back to innocence with a corny joke or a childish jape." If there's one thing the movie excels at, it's in proving that slapstick is still alive and well and that the most ridiculous things can put a smile on your face no matter how much you think you've grown up. 
The film also begs the question — is this the end of the road for the comedy icon? There's still a chance Pee-wee Herman could grace our screens one more time, as actor Paul Reubens has repeatedly expressed his interest in doing a dark take on the character where he develops a pill and alcohol addiction (via The Hollywood Reporter). It remains to be seen if his idea will ever get off the ground or if it's destined to become one of those great Hollywood what-ifs.