The Devastating Death Of Frank Bonner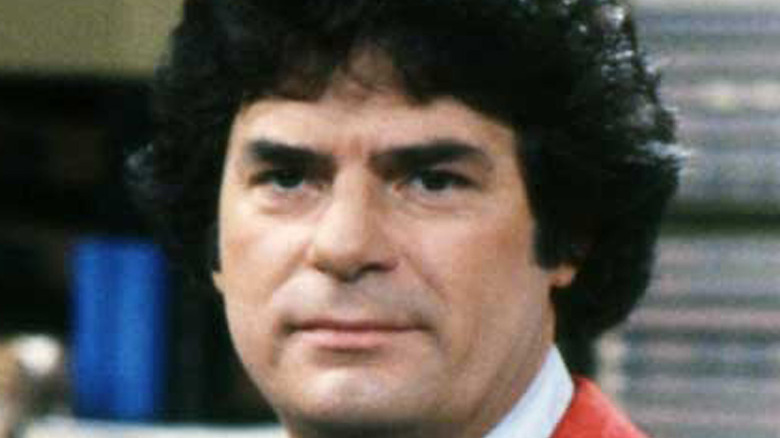 CBS
Longtime TV actor and director Frank Bonner, who was best known for playing Herb Tarlek on the classic sitcom "WKRP in Cincinnati," passed away on June 16, 2021. As reported by Variety, Bonner died of complications from Lewy body dementia at the age of 79.
Bonner's daughter, Desiree Boers-Kort, confirmed his passing in a post on a "WKRP in Cincinnati" fan group on Facebook. "[Frank Bonner] loved his fans and was still signing autograph requests up until the last few weeks of his illness," Boers-Kort wrote. "Thank you to all who followed his career. He will be forever missed."
As Herb Tarlek, Bonner was a member of the beloved ensemble cast of eccentrics in "WKRP in Cincinnati." Fans remember Tarlek as WKRP's inept sales manager with a gloriously tacky wardrobe, earning him the nickname "Plaid Boy." "Herb is the kind of guy who gets so drunk at a business dinner that he forgets to make the deal," Bonner once said of the character. "He is tasteless. Look at the clothes he wears, and the pinky ring. He's a redneck, a bigot and a hypocrite" (via Encyclopedia of Arkansas). Tarlek had two catchphrases: "Hokay, fine," which he would say whenever he was forced to make a decision he didn't agree with, and "I knew that," which he'd say whenever someone corrected one of his mistakes (which were many).
But Herb Tarlek was just one role in Frank Bonner's long and busy career.
Bonner was a longtime character actor who worked steadily from the '70s to the '90s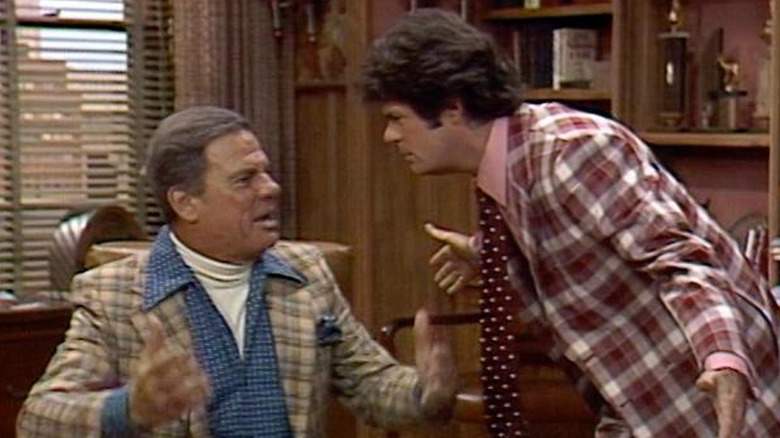 CBS
Frank Bonner was born on February 28, 1942, in Little Rock, Arkansas. He grew up in the state and was a proud Arkansan. After serving in the Navy from 1961 to 1965, Bonner moved to Los Angeles to pursue acting.
Landing the role of Herb Tarlek was Bonner's big break. Bonner appeared in all but two of "WKRP in Cincinnati's" 90 episodes and directed six. He reprised the role of Frank Bonner in the sequel, "The New WKRP in Cincinnati," which ran from 1991 to 1993. His other major acting roles include Detective R.T. Mooney in "Sidekicks"; Father Hargis, the school headmaster in the sitcom "Just the Ten of Us"; and Mr. Harrington in "Saved by the Bell: The New Class." In all, he had 59 credited acting roles.
Bonner was also active as a TV director, beginning with his time on "WKRP in Cincinnati." Bonner directed many of the shows he acted in but also worked as a director on series like the Bigfoot sitcom "Harry and the Hendersons," "USA High," and "City Guys." 
Frank Bonner is survived by his wife of 15 years, daughters Desiree (and her wife Mona) and DeAndra (and her husband Matt), sons Matthew and Justin, seven grandchildren, and one great-grandchild (via The Hollywood Reporter).