How You Can Live In Pee-Wee Herman's House From Pee-Wee's Big Adventure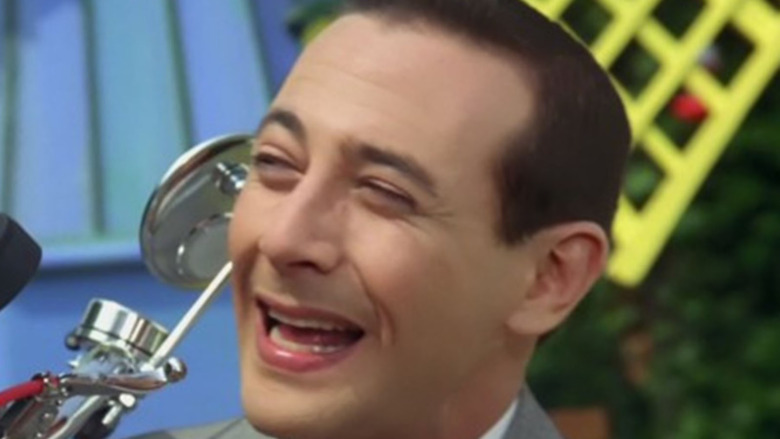 Warner Bros. Pictures
Some of the best movies and TV shows are set in fictional worlds that are created with loving attention to detail. And for some fans, these worlds feel so vivid and real that they fantasize about actually living in them. For just one example, lots of Star Wars fans would love to live a long time ago in a galaxy far, far away. (Even though it would actually be a miserable experience.)
Most of the time, your escapist fantasies involving made-up places can't be realized. But there is one way you can approximate the experience: by purchasing a location where your favorite movie or show was filmed.
Twitter user @caitiedelaney noticed that one such place was recently put on the market: Pee-Wee Herman's house in the 1985 classic Pee-Wee's Big Adventure. No, you won't actually get to hang out with Pee-Wee (Paul Reubens), or Large Marge, Biker Mama, Madam Ruby, or anyone else from the movie. But this is the next best thing.
Here are all the details you need to make a move on this piece of cinematic history. 
Here's how you can rent Pee-Wee's house (Pee-Wee not included)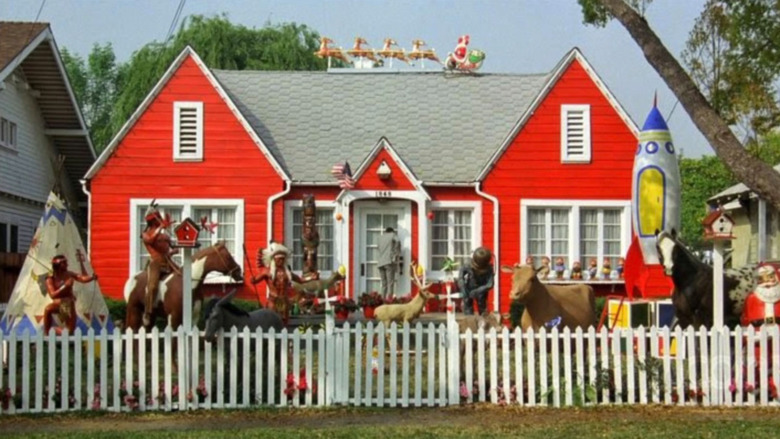 Warner Bros. Pictures
Director Tim Burton chose an ordinary house in Los Angeles' South Pasadena neighborhood as Pee-Wee's home base. The three-bedroom, two-bath abode is located at 1848 Oxley St., per Zillow. The 1,400-square-foot, single-family dwelling is available for rent at a cool $3,200 per month, according to the site's estimates.
@caitiedelaney recognized the house immediately, even though it looks much different today than it did in the movie. The fire-engine red paint job is gone, replaced with a much more reasonable pale yellow. Sadly, the house doesn't come with any of Pee-Wee's many pieces of lawn art, so you'll have to bring your own rocket ship and Santa sled.
The property is well-known in the area for being Pee-Wee's house, so any renter would most likely have to put up with looky-loos. The city of South Pasadena even lists the house as a "historic resource," which it obviously is.
But if living in Pee-Wee's house sounds like the best idea ever, act now before someone else swoops in and scoops it up. But if you do move in, don't leave your bike outside unattended, especially if it's a nice one. Odds are someone (*cough* Francis Buxton *cough*) will swipe it.