The Best Episodes Of Murder, She Wrote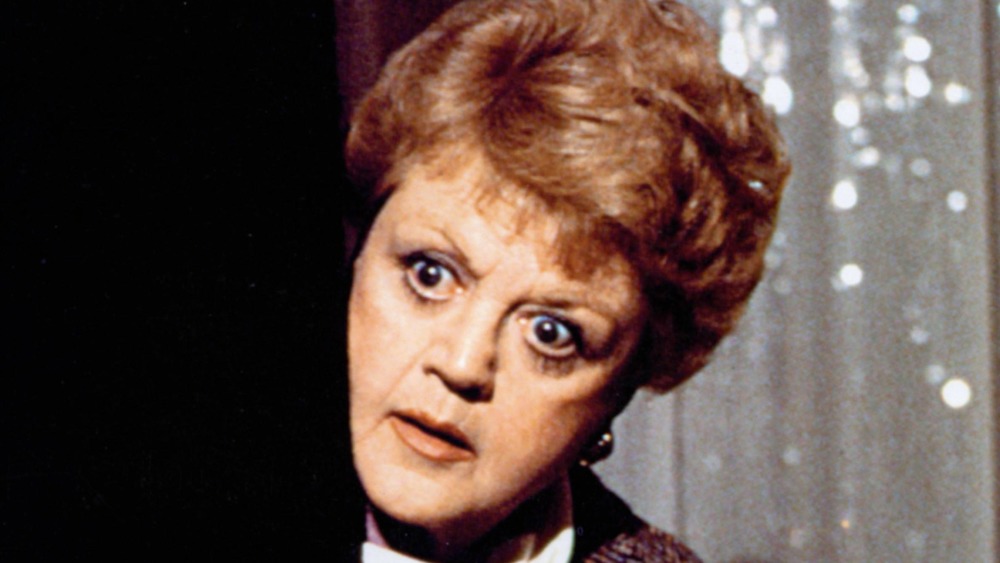 For 12 seasons from 1984 until 1996, Angela Lansbury snooped for clues as crime novelist J.B. (Jessica Beatrice) Fletcher. The widowed English teacher turned bestselling author wrote about murder by night; by day, she used her sharp storytelling skills, acumen, and sunny disposition to solve crimes in the real world. Murder, She Wrote!
From her cozy harbor hometown of fictional Cabot Cove, Maine, to all across America and around the world, nothing could stop Jessica from solving a case. She was usually out promoting her latest book, on a desperately needed vacation, or visiting with a dear niece or nephew (she seemed to have a zillion of them) when someone in the vicinity got bumped off. J.B. didn't seem to mind stopping and dropping everything to break out the old magnifying glass, play armchair detective, and get her man (or woman).
The show aired 264 episodes and four subsequent TV movies, and you can't go wrong watching any of them (even though she didn't appear in six of those episodes). The guest star cast lists read like a who's who of Hollywood stars of yesterday and today — there are so many "hey, it's that guy!" actors that you'll end up making plenty of visits to IMDb for your own investigations. There is literally — and literarily — something for everyone, but these are the best Murder, She Wrote episodes according to fans.
Magnum on Ice - season 3, episode 8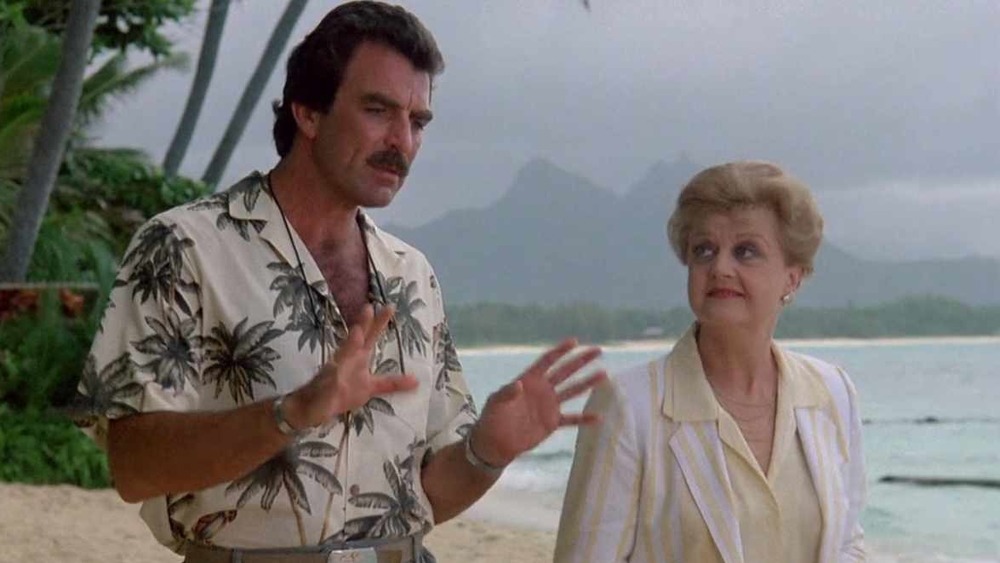 Crossover episodes between TV series always make for memorable viewing experiences, and Jessica Fletcher touching down on Hawaiian shores and crossing sleuthing paths with Magnum P.I. is a perfect example. 
The two-part story started on Magnum P.I. in the episode "Novel Connection," in which Higgins and some lady guests (one played by Jessica Walter, a.k.a. Lucille Bluth from Arrested Development) are almost run off a cliff by a truck on their way to see erotic novelist Robin Master's home. Instead of hiring Magnum as their private investigator to figure out why, one of the ladies turns to her mainland friend J.B. Fletcher to get the story straight. She doesn't arrive until halfway through the episode, but hits the ground running, immediately butting heads and butting up against Magnum's bruised ego. The story crosses over to Murder in the episode "Magnum on Ice," in which Magnum is framed for murder, goes to jail, gets out on bail — and then is framed for murder again.
The spotlight isn't large enough for both detectives, and while at first they trade barbs, they eventually start sharing information and get to the bottom of the case. Not the most clever of Murder, She Wrote plots or even reveals, but the sheer MAGNitude of these two titans of '80s TV teaming up in such a beautiful locale makes this one for the ages. After all's said and done, she promises not to become a private investigator — and he promises to never buy a typewriter.
Jessica Behind Bars - season 2, episode 9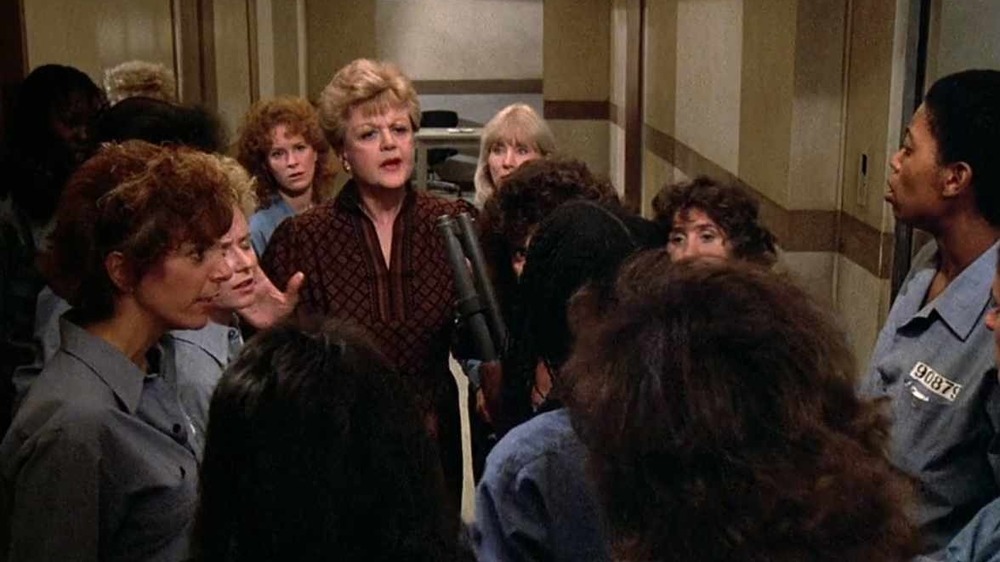 Murder, She Wrote was at its most magical when it forced Jessica to be a fish completely out of water. In "Jessica Behind Bars," she isn't guilty of anything except being in a very wrong place at a very wrong time. She's guest lecturing for a class in creative writing at the West Barrington Institute for Women, and the lady inmates could care less... until she starts discussing how to write about committing the "perfect crime." Before you can say "class dismissed," the prison's house doctor is found dead, everything's in complete lockdown, and some of the ladies (including Eve Plumb, one of four Brady Bunch stars to appear on Murder) arm up and prepare a list of demands. On top of that, there's a lot of political infighting between the warden (Vera Miles) and the employees (including cook Yvonne De Carlo).
Husband murderer, budding writer, and prison favorite Mary Stramm (Linda Kelsey) is the lead suspect, and everyone wants to believe she's innocent. One of the jailbirds suggests Jessica solve the case before exterior forces come in and make the standoff even worse. How could she say no? Of course she doesn't, and off she goes to untangle this incarcerated mess. This confinement is hardly solitary, and everyone works with Jess to figure it all out.
Mirror, Mirror on the Wall Part 1 - season 5, episode 21 & Part 2, Episode 22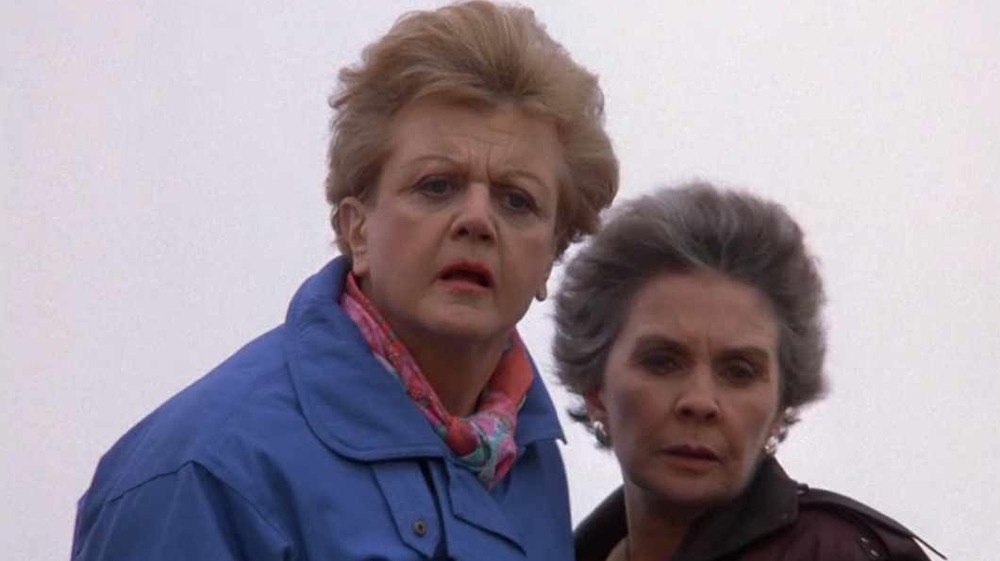 Eudora McVeigh Shipton (Jean Simmons) is a famous crime novelist whose pen is starting to run dry, as J.B. Fletcher's star and sales continue to rise. Eudora's publisher is ready to close the book on her career and replace her with Mrs. Fletcher, but that won't stop her from making things write while trying to stave off having her career relegated to the bargain bin. On top of her work troubles, Eudora's personal life is in shambles, dealing with her louse of a spouse (The White Shadow himself, Ken Howard), and his good-for-nothing son (Daniel McDonald, whose brother Christopher was Happy Gilmore's Shooter McGain).
Eudora heads off to Cabot Cove to square off against her rival by sweetening her up, drugging her with sleeping pills, and stealing her next manuscript. If that wasn't enough, JB's doctor buddy Seth gets poisoned by a laced apple meant for her. Then after a John Doe is found dead, Eudora and Jessica each put on their detective hats, even though the evidence starts to lean heavily towards the diminished scribe. A lot of stuff happens from there, and bleeds into the second episode of this two-parter, when Jessica tries to tie up all the loose threads. What a way to wrap up season five — Simmons' work as Eudora was so great that she received the only Outstanding Guest Actress in a Drama Series nomination in the series' history, in 1989.
Murder Takes the Bus - season 1, episode 20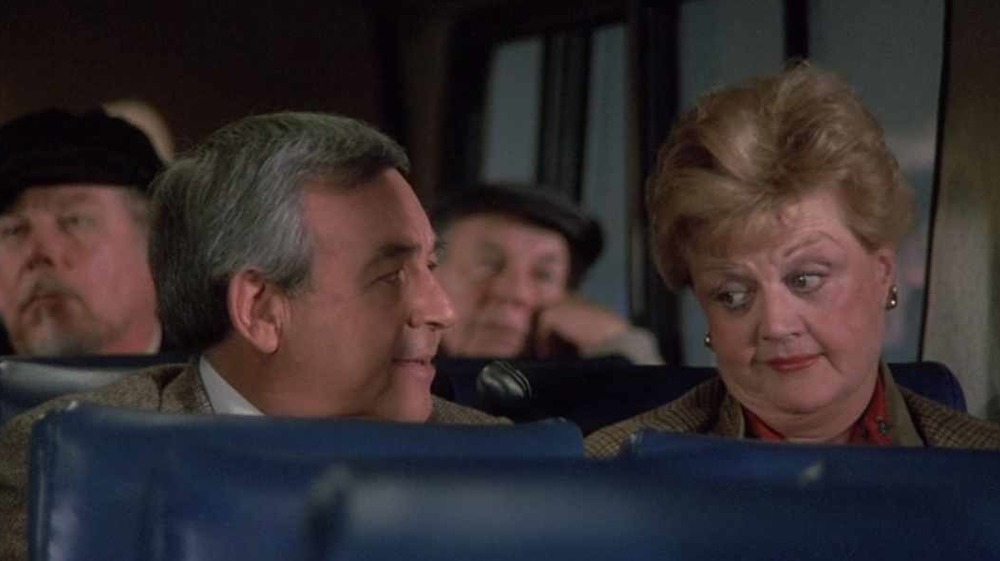 Nothing makes a mystery quite like a bunch of suspects stuck together in one place, trying to figure out whodunnit before it's time to leave. That rule has helped shape classics from the works of Agatha Christie down to the cult classic comedy Clue — which came out the same year as the 1985 Murder, She Wrote gem "Murder Takes the Bus." Yes, the murder action here takes place on a bus, but the reaction and puzzle-deciphering occurs when the bus breaks down in a terrible storm, leaving Jessica, Cabot Cove Sheriff Amos (Tom Bosley), and their fellow passengers holed up at a tiny roadside diner.
So who stabbed the ex-convict (John Davis Chandler, who's played a bad guy a zillion times over, including the main villain from Adventures In Babysitting) on the bus with a screwdriver? Was it The Exorcist's Linda Blair? Or Major Frank Burns from M*A*S*H*? Or maybe bookish Golden Girls star Rue McClanahan? Or the Windex-obsessed father from My Big Fat Greek Wedding? (So many great choices, with so many motives!) Jessie and Amos have their deduction work cut out for them, working every angle and even dropping a quarter in to play a quick game of the arcade "classic" Road Hog. Good news: They figure it out and the bus gets fixed.
Murder, She Rode!
The Sins of Castle Cove - season 5, episode 17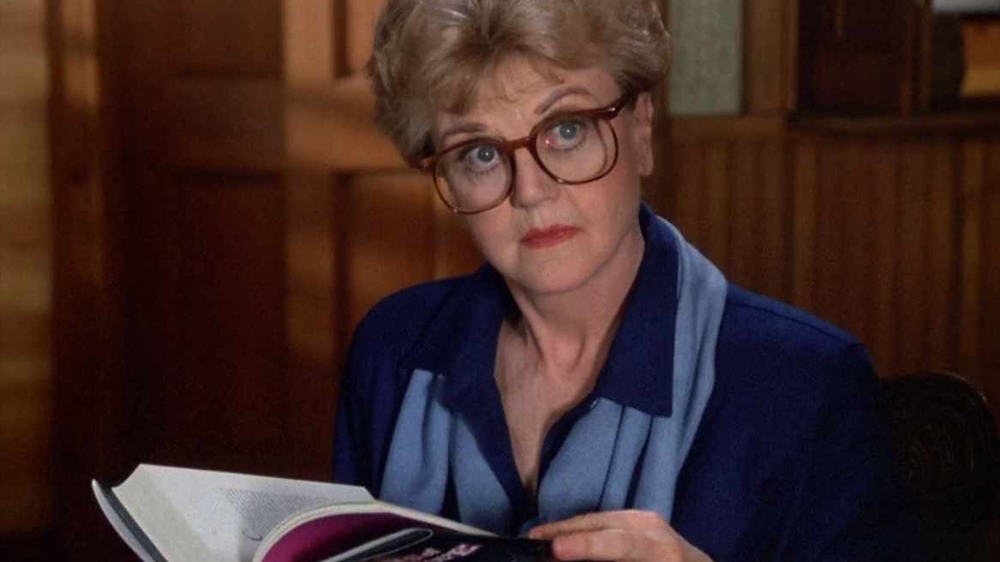 One of Jessica's former high school students, Sybil Reed (Page Hannah) has made quite a literary name for herself with a thinly disguised romp of a novel, The Sins of Castle Cove, that spills some of Cabot Cove's darkest and dirtiest secrets. The town gossip hounds at the beauty saloon can't get enough of it, until they realize that some of their own dirty laundry is being hung out for all to read. Mrs. Fletcher isn't immune from all the fuss either, as she inspired the novel's English teacher 'K.C. Feather' — and now she's having second thoughts about telling her students to write what you know.
Things get ugly real quick when Sybil arrives in town. The bookstore's window is smashed and copies of her book are burned, then one of the townfolk ends up dead, just like it was written in Sybil's book. Did a jealous husband off his cheating wife? Sheriff Mort believes it's an open (book) and shut case, but Jessica reads between the lines to see a not so Cliff Notes version of the story. Don't judge a book by its cover.
The Return of Preston Giles - season 7, episode 7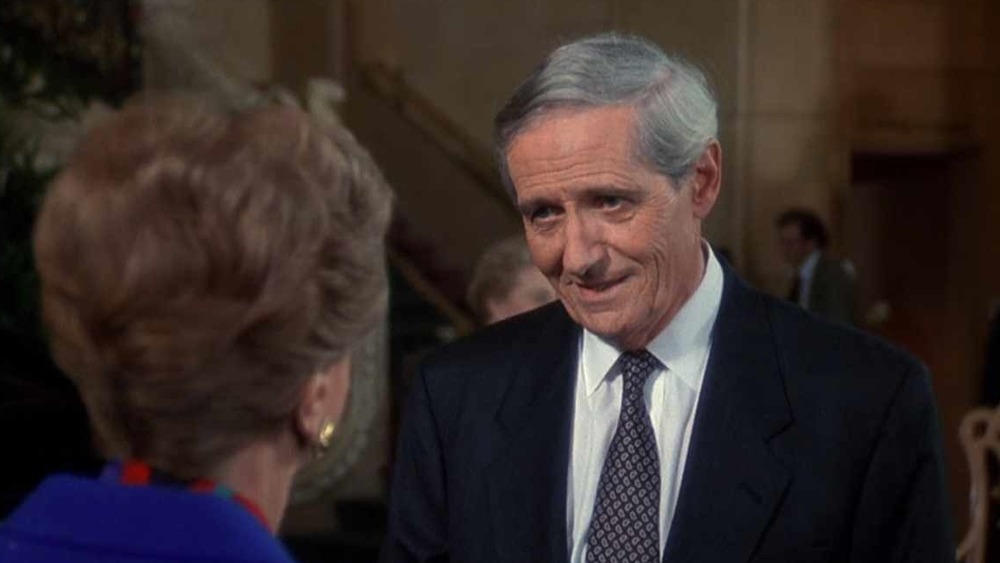 Faithful Murder, She Wrote viewers got some throwback love and patient payoff here in season 7, with an episode that goes all the way back to the very beginning of the series. The title character, Preston Giles (Arthur Hill, in his last role), does indeed return, after being sent to prison for murder (for the second time), in the series' pilot. But Preston isn't any old criminal Jessica helped put away — he was her first publisher from Sutton Place Publishing, and almost her love interest.
The new owner of the company (Michael McKean) thinks if he can spring Preston from jail he can lure J.B. back to the company, leading other big-name writers to follow suit. Sound strategy there. Not really, but it makes for a really strong and emotional episode that could have easily been titled "It's Complicated," because it is. Preston's back on the streets and drops in to see Jess, very much to her nervous surprise. Blackmail and murder follow — and of course Preston is the lead suspect. Will this be his final act, or will Preston return again?
Nan's Ghost Part 1, season 12, episode 6 & part 2, episode 7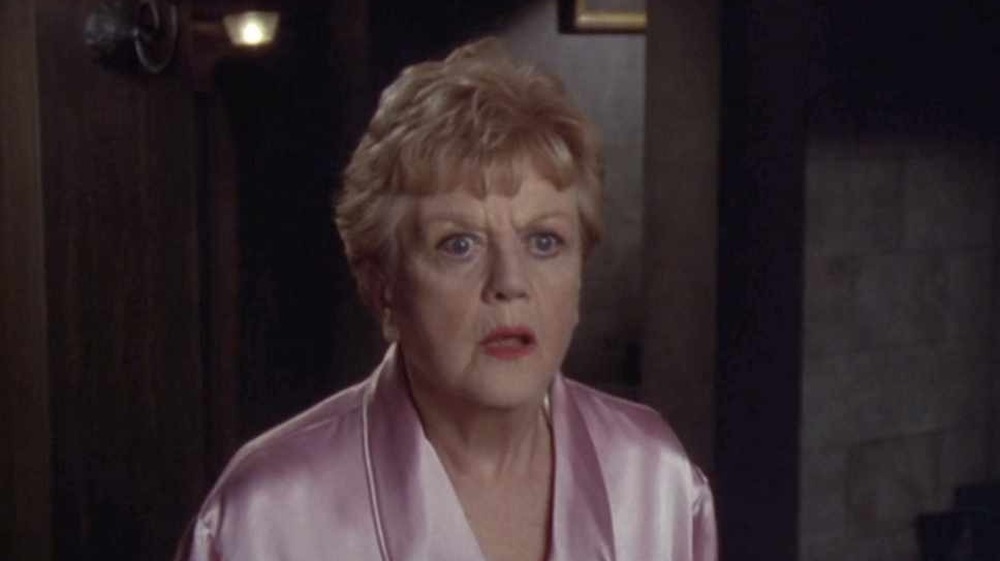 Unluck of the Irish! Jessica is sham-rocking a lovely holiday on the Emerald Isle (which looks like it was filmed entirely on a soundstage in California), visiting old season 11 sleuthing mate Tom Dempsey (played by Rod Taylor). When a ghost leads a father to the long-neglected dead body of his daughter in a dungeon, Pandora's box opens to a ton of subplots involving a historical castle on the verge of being sold off to an obnoxious American hotelier, some priceless relics, unrequited love, and murder after murder (including one by pitchfork).
There's a lot to unpack in this two-parter, and it's all laid on thicker than the Irish accents you'll hear. Luckily, Jessica's on the case, and will Irish spring into action to catch the perp. The two episodes were written by Angela Lansbury's younger brother Bruce and co-star his daughter, Angela's niece Felicia. Quite the family affair.
Trial by Error - season 2, episode 13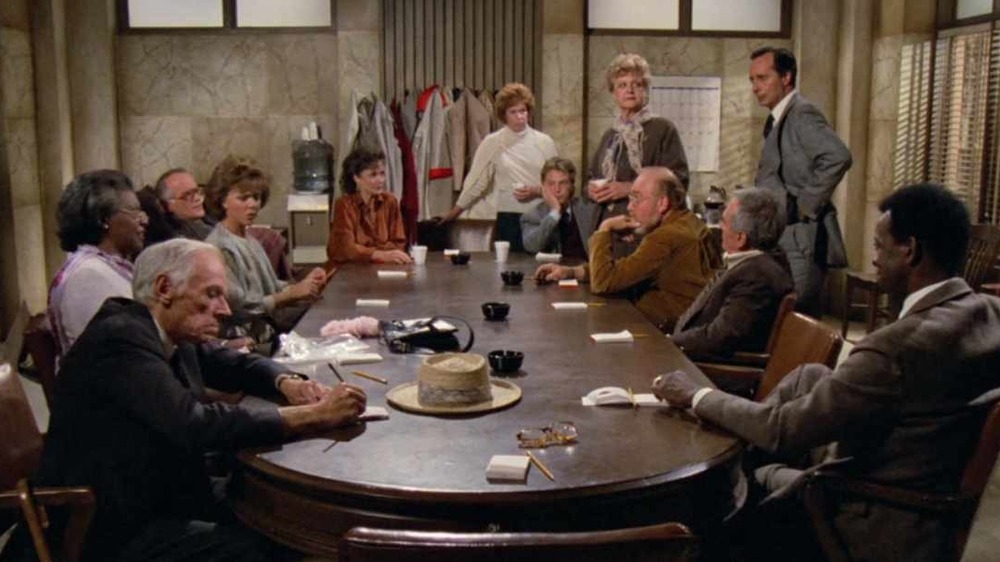 The only thing the classic drama Twelve Angry Men might have been missing was Jessica Fletcher. In the jury room potboiler "Trial By Error," Jess is the jury forewoman, working the minds and opinions of her fellow not so angry verdict-makers, including the likes of Vicki Lawrence, Tom Ewell, and Brock Peters (in a nice role reversal, as he was the one who portrayed the doomed defendant Tom Robinson in 1962's screen adaptation of To Kill a Mockingbird).
Is the husband (Tony Bill) who almost killed his wife in a car accident and then later maybe murdered his mistress' husband in self-defense guilty or innocent? Flashbacks ensue, including testimony from Gilligan's Island's Skipper, and the case is closed. Or is it? Not even remotely. Court is never adjourned when Jess is around, as the statutes have no limitations, and she'll never turn a blind eye to justice, especially since there's more to be dispensed.
Incident in Lot 7 - season 8, episode 13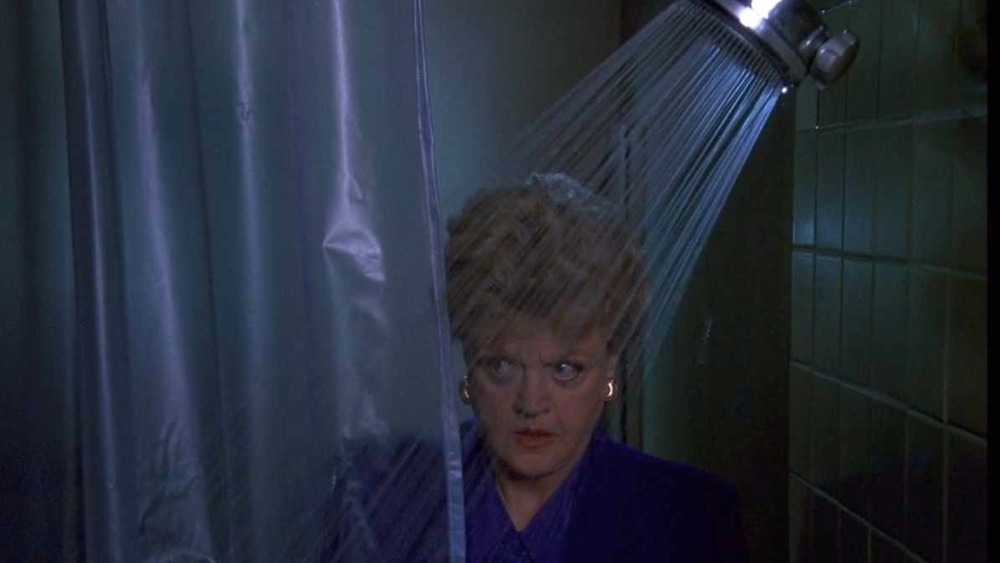 The Master of Suspense circa 1960 meets the Mistress of Suspense circa 1992 in this special episode of Murder, She Wrote, shot on the backlots of Universal Studios in California. Mrs. F has one of her books optioned to be a movie and heads to Tinseltown to talk it over with hotshot producer Darryl Heyward (Ron Leibman). He has an American Psycho-yuppie-looking screenwriter (Daniel Bardol) adapting the book, ready to punch it up with car chases galore and a new ending, much to the dismay of the source material's author.
Producer Heyward is quite the wheeler and dealer, juggling his needy actress wife (Paula Prentiss), his needy lover (Michelle Johnson), his needy agent (Jackie Gayle), and his need to cut production costs. These are all ingredients for a Hollywood recipe ripe for a backstabbing plot, and Heyward indeed ends up dead... in the eerie gothic house on the original set of Alfred Hitchcock's Psycho. Of course this leads to the amazing sight of J.B. Fletcher snooping around the hallowed grounds and guest rooms of the Bates Motel, shower scene included (don't worry, it's clean fun). Hitch must have been smiling with macabre delight from his grave.
The Days Dwindle Down - season 3, episode 21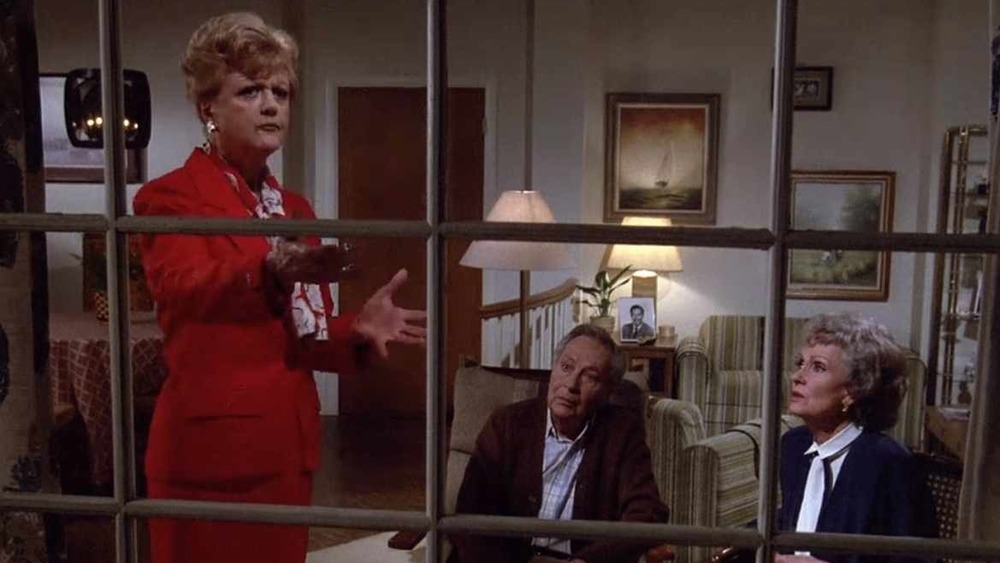 Like "Preston Giles Returns," the season 3 episode "Days Dwindle Down" picks up a story after a long break. However, this isn't a follow-up to a Murder, She Wrote story — instead, it draws inspiration the 1949 film Strange Bargain, reuniting three of the principal actors who starred in that classic noir. Martha Scott, Jeffrey Lynn and Harry Morgan share the screen again 38 years after the fact, and joining the fun this time around are fellow Hollywood legends June Havoc, Gloria Stuart (Old Rose from Titanic), Susan Strasberg, and Richard Beymer (giving off vibes similar to his Ben Horne character from Twin Peaks). And how does Jessica fit in as a traveler on this nostalgia trip? As with the "Preston Giles" episode, she gets roped into a tribulations of freshly paroled murderer (Lynn), but this time is enlisted to reinvestigate the case and clear his name.
Night of the Tarantula - season 6, episode 7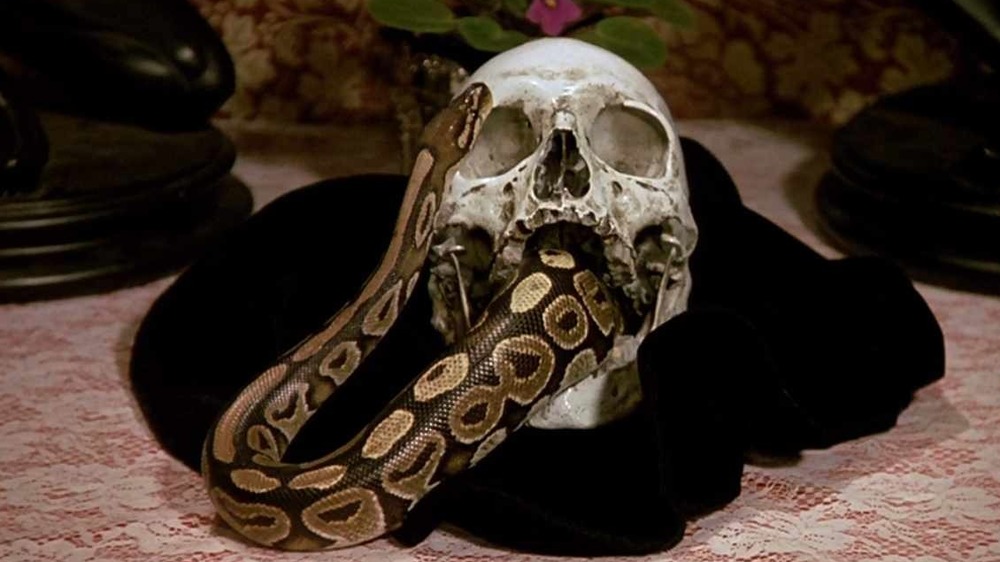 Reggae music, voodoo rituals, and John Rhys-Davies await Jessica Fletcher on her Jamaican holiday. But who has time for rest and relaxation, sandy beaches, jerk chicken, or spliffs when plantation land squabbles and arranged marriages gone wrong lead to murder? Probably not the most politically correct episode of Murder, She Wrote — it feels straight out of 1889, not 1989 — but with jungle jams, snakes crawling out of skulls, and zombies on the loose, this is one wild Caribbean ride that's well worth the trip.
Are the curses real, or a cover for crimes of passion and greed? Does it matter? And why does Selina (Nancy Valen) look so familiar?? Oh yeah, she played the sultry school nurse that everyone went unwell for on Saved by the Bell.
Speaking of Angela Lansbury, reggae and Murder, She Wrote, did you know she didn't hear the Chaka Demus & Pliers song of the same name until 2019? Listen to the magic moment when it happened.
Sudden Death - season 1, episode 18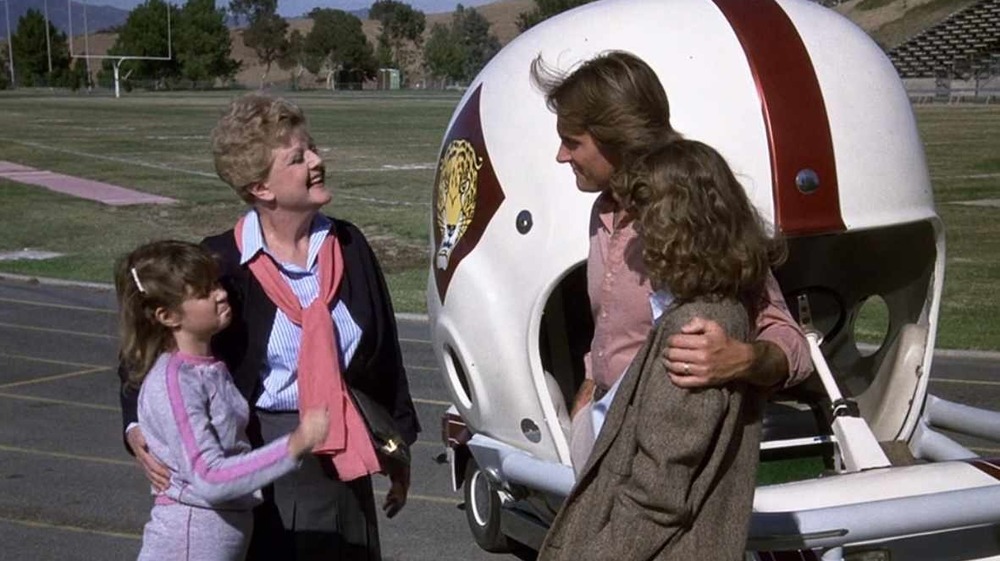 Jessica's uncle Cyrus passes on and hikes his ownership stake in the Leopards football team to her, which doesn't seem to score many rah-rah-rahs from the other owners who had their own game plans for those shares. When JB shows up to the team's California facility to learn more about the Xs and Os, a "Sudden Death" in the team's steam baths sets in motion a whodunit which puts the offensive line on the defense.
Jessica has a soft spot for the main suspect, his wife and their deaf child, and tries to clear his good name and good looks. In the process she'll encounter an amazing football helmet car, dance with Dick Butkus at a raucous team party (and glimpse his butt in the showers), see many a mustache, and make more football metaphors than this episode synopsis. Mrs. Fletcher accomplishes her field goals and gets her man before time expires, and in the process, blocks the police lieutenant from catching the thrilling end of the big game. Other notable guest stars include Bosley from Charlie's Angels and Allan Miller, who appeared in five Murder, She Wrote episodes.