Every New Character In The Suicide Squad Explained
Roll call!
At the presentation for writer-director James Gunn's off-the-walls reboot-slash-sequel film The Suicide Squad, he and the film's core cast ushered in a special video: a rundown announcing which character each star is playing on screen.
Fans have known essentially from the jump that a number of characters from director David Ayer's original Suicide Squad, the critically derided but commercially successful pic that hit screens in August 2016, would return for Gunn's movie. These include the inimitable Margot Robbie as Harley Quinn, an OG Suicide Squad member who starred in her own standalone movie (Birds of Prey and the Fantabulous Emancipation of One Harley Quinn) after the 2016 Suicide Squad feature; Viola Davis as Amanda Waller, a government official who oversees the Suicide Squad; Joel Kinnaman as the leader of the Suicide Squad, Rick Flag; and Jai Courtney as George "Digger" Harkness, the boomerang-wielding thief otherwise known as — what else? — Captain Boomerang. 
Of course, it wouldn't be a reboot-sequel hybrid without the introduction of a handful of new additions. Gunn is fulfilling that obligation ... and then some. The Suicide Squad will feature a slew of new-to-the-silver-screen faces — and we've got the scoop on who they are and what they do. 
Here's every new character in The Suicide Squad explained.
Idris Elba plays Bloodsport in The Suicide Squad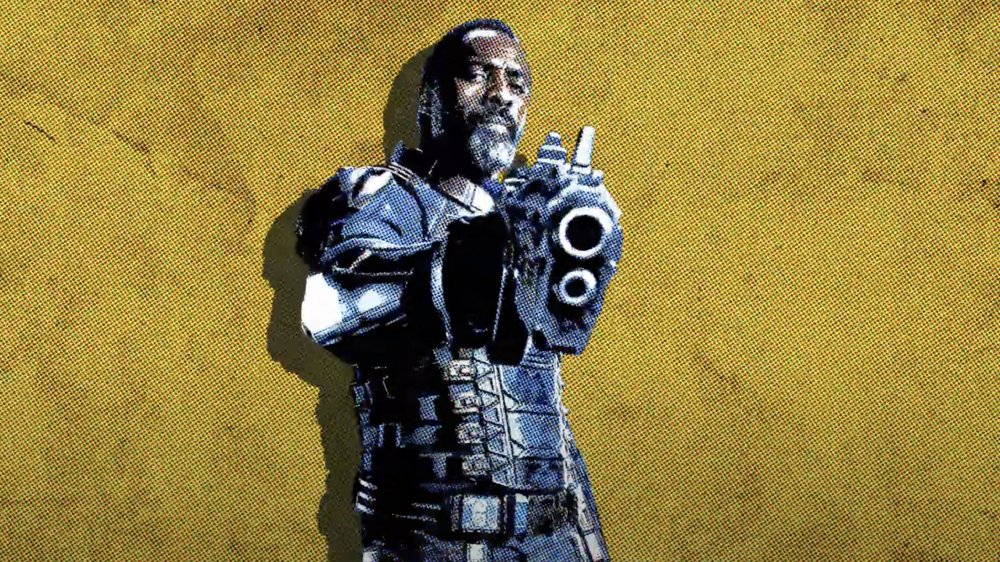 Warner Bros.
When Idris Elba's name first cropped up in connection with The Suicide Squad, it was as a reported replacement for Will Smith's Deadshot (real name: Floyd Lawson). Smith, who appeared as the smart-mouthed assassin in Ayer's Suicide Squad, had to drop out of Gunn's project due to scheduling conflicts. Warner Bros. and DC Entertainment executives may have initially wanted to have Deadshot in the follow-up no matter what, but soon, it was confirmed that Elba wasn't going to take Smith's spot after all. Instead, he'd be playing an entirely different character not yet seen on the silver screen. That announcement came in April 2019, and for over a year, fans have been left in the dark about who Elba's Suicide Squad character is. 
Not anymore. The roll call video shown at DC FanDome confirms that Elba is playing Bloodsport — a name that has the same satisfying staccato that "Deadshot" does — in The Suicide Squad. Three different people have taken on the Bloodsport moniker in the DC comics, but Elba is embodying the original: Robert DuBois, created by John Byrne and Karl Kesel. Having first appeared in print in April 1987's Superman Vol. 2 #4 (April 1987), DuBois suffers a mental breakdown when he learns that, because he was too scared to fight himself, his brother took his place in the Vietnam War and ended up permanently injured. After one of Lex Luthor's lackeys convinces DuBois that Superman is the person he needs to exact revenge upon, DuBois takes on the name Bloodsport and starts murdering his way through Metropolis — even blasting Superman with bullets made out of kryptonite, which Luthor's agent gave him.
Storm Reid plays Tyla in The Suicide Squad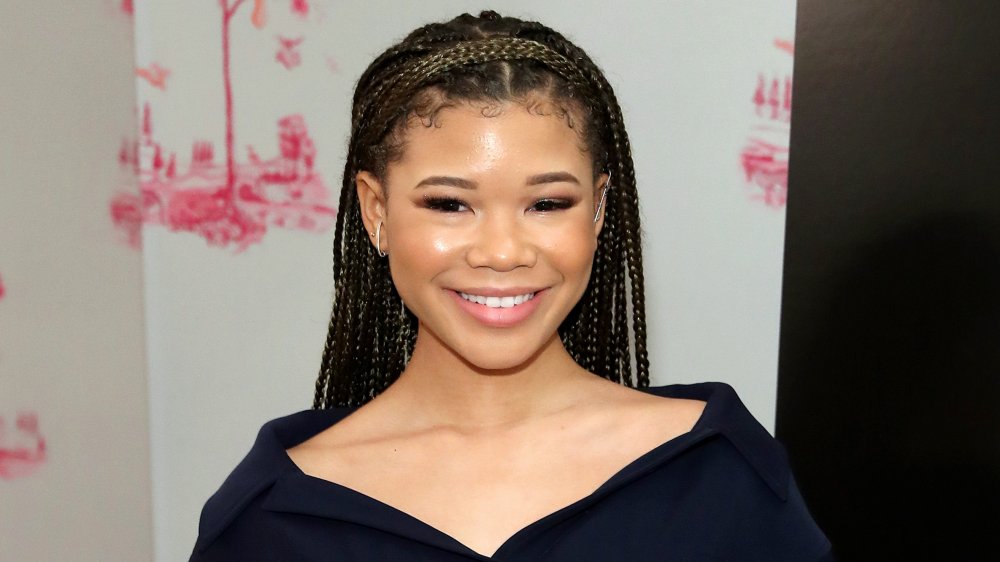 Jemal Countess/Getty Images
Bloodsport isn't the only member of the DuBois family who will star in The Suicide Squad. His daughter, Tyla, is a part of the bombastic, '70s-war-movie-inspired action. Tyla is another character for which concrete details are virtually non-existent, though some have wondered if Tyla will be something of an answer to Deadshot's daughter, Zoe Lawton (Shailyn Pierre-Dixon).
In the 2016 movie, Zoe was her father's motivation to try to do the right thing, despite him being wrapped up in the thrill of the criminal world. Maybe Bloodsport will be portrayed as a conflicted father grappling with morality amid murder, and Tyla will be the key to a possible redemption ... or the reason he tips over the edge.
One thing we know for sure about Tyla DuBois is who's playing her: The Invisible Man and Euphoria actress Storm Reid.
In The Suicide Squad, Michael Rooker portrays Savant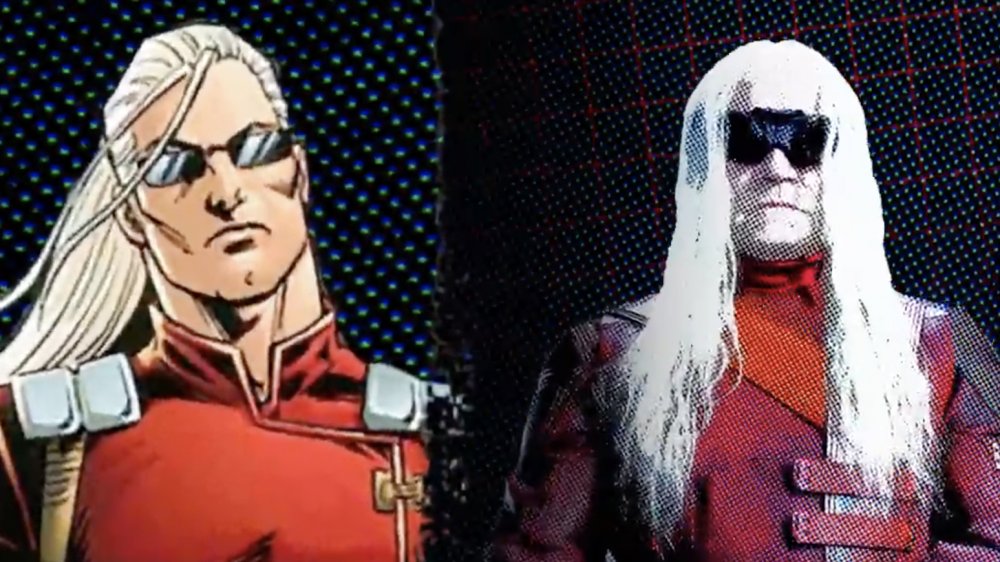 Warner Bros./DC Comics
Gunn's Guardians of the Galaxy collaborator Michael Rooker, who played Yondu Udonta in the first two films in the Marvel sub-franchise, has a plum role in The Suicide Squad as Brian Durlin, a super-spoiled dude who moves to Gotham City in hopes of becoming a vigilante much like Batman. Working under the name Savant (after his intelligence and keen skills in technology and digital blackmailing), Durlin is turned away from vigilantism by Batman himself. This motivates Savant to become a professional blackmailer — going on to do such outrageous acts as kidnapping Black Canary and overthrowing the Gotham mafia with the help of Huntress. At one point in the comics, Savant is even offered a place on the Birds of Prey team.
However, the New 52 comics rebooted Savant in September 2011, and the version of the character seen in that run is almost definitely the one we're getting in The Suicide Squad. The fresh comics depict Savant as a member of the Suicide Squad, recruited by Amanda Waller herself.
David Dastmalchian is Polka-Dot Man in The Suicide Squad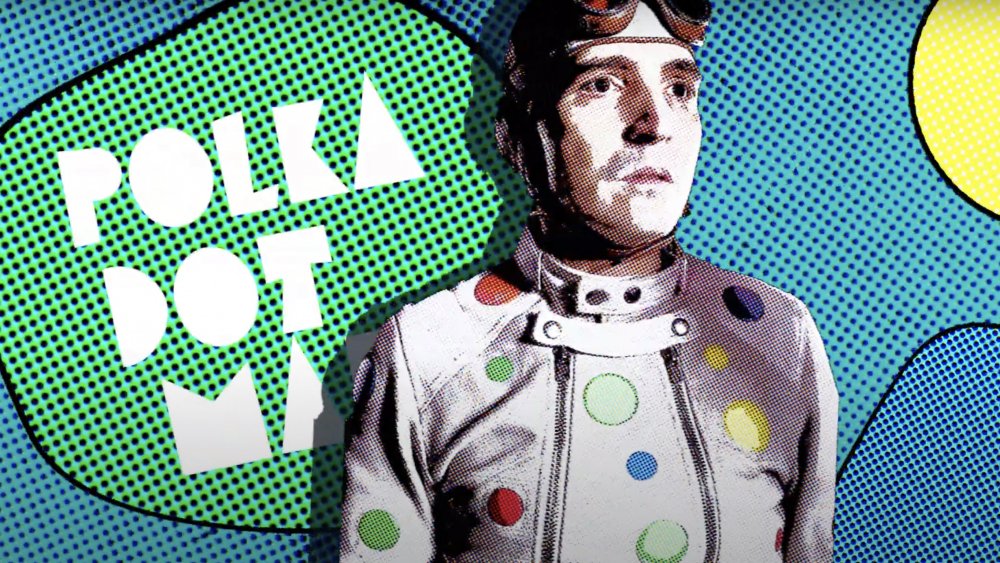 Warner Bros.
Polka-Dot Man is a silly-looking villain who's canonically an enemy of Batman. Born Abner Krill and originally known as Mr. Polka-Dot, Polka-Dot Man is the creation of Sheldon Moldoff, and made his print debut in February 1962's Detective Comics #300. Polka-Dot Man centers his entire modus operandi around spots and dots — from his eye-catching costume speckled with rainbow-colored circles to the tricks and traps he sets all across Gotham City — and acts mostly as a low-level rogue who does all he can to capture Batman's attention and prove he's just as clever and capable as the beloved superhero.
Though his presence isn't as prominent as, say, the Joker, the preeminent baddie in Batman's rogues gallery, Polka-Dot Man still packs a punch thanks to the powers his removable suit dots give him. Dots used as flying saucers and chainsaws, several used as dangerous projectiles, and one that was a hybrid black hole and teleportation system — Polka-Dot Man has these at his disposal. The Suicide Squad's Polka-Dot Man will likely have a fresh story, one focused more on his connections to the titular crew.
For the role of Polka-Dot Man, The Suicide Squad snagged actor David Dastmalchian — who appeared in The Dark Knight as a former Arkham patient named Thomas Schiff, one of Joker's goons who attempted to murder the Mayor. It'll be interesting to see what Dastmalchian brings to the table in a same-but-different sort of role.
Look out! Flula Borg is Javelin in The Suicide Squad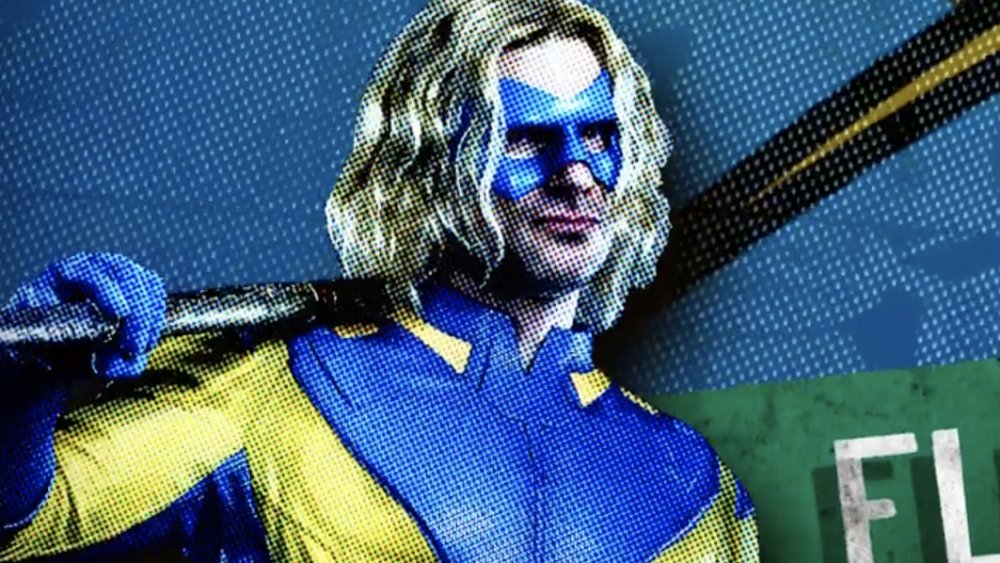 Warner Bros.
In The Suicide Squad, Pitch Perfect franchise breakout and German DJ Flula Borg will portray Javelin, a German (how fitting!) athlete who became a criminal after leaving his sports career behind. Created by Dennis O'Neil, Mike Sekowsky, and Dick Giordano, Javelin joins the Suicide Squad after losing a fight against the Green Lantern, and asks that all traces of his criminal past be expunged upon him becoming a member of the team. He's a solid addition to the Suicide Squad, using javelin-like weapons to invoke fear and cause destruction, and he even participates in the War of the Gods DC Comics crossover, fighting against Circe. 
Like Savant, Javelin ultimately turns against the Squad — namely Amanda Waller — when he partners with the Mirror Master, Jewelee, Punch, and Plastique to pin a crime on Waller that she didn't commit.
The Suicide Squad's Ratcatcher 2 is Daniela Melchior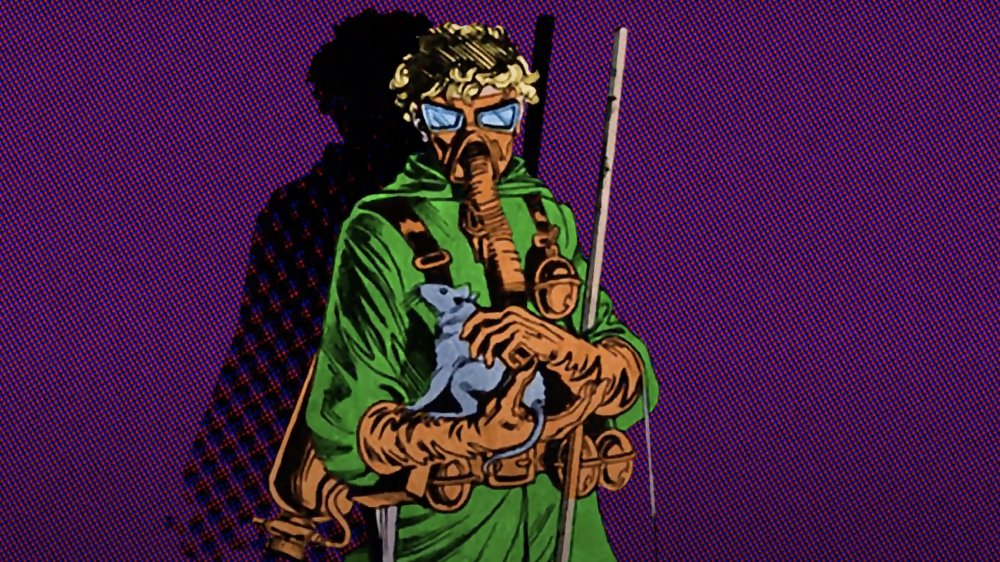 Warner Bros./DC Comics
Fans have known for a while that Portuguese actress Daniela Melchior will portray Ratcatcher in The Suicide Squad; her casting was announced back in May 2019, confirming that she was taking on the role of the ex-Gotham City Sanitation Department employee. Now, we know that Melchior's character is officially known as "Ratcatcher 2" in The Suicide Squad — an interesting moniker that suggests this Ratcatcher could be a second iteration of the exterminator-turned-villain. 
Born Otis Flannegan, Ratcatcher used to spend his time scurrying across Gotham City catching rats (and claiming that he could actually communicate with them). However, his job as a Gotham City Sanitation Department rat-catcher ends when he stabs a man to death and is locked up for ten years in the Gotham State Penitentiary. He then develops the villainous alter-ego Ratcatcher, holds people prisoner in sewers, trains an army of rats to attack and kill his enemies on command, and generally terrorizes Gotham to heck and back. 
Melchior won't be playing the Otis Flannegan iteration of Ratcatcher exactly, as evidenced by her female-presenting appearance in the Suicide Squad roll call video, but it seems that she'll either portray a gender-bent version (perhaps named Olivia Flannegan?) or another person who has taken on the Ratcatcher name in Otis' place.
The Suicide Squad's King Shark gets his voice from Steve Agee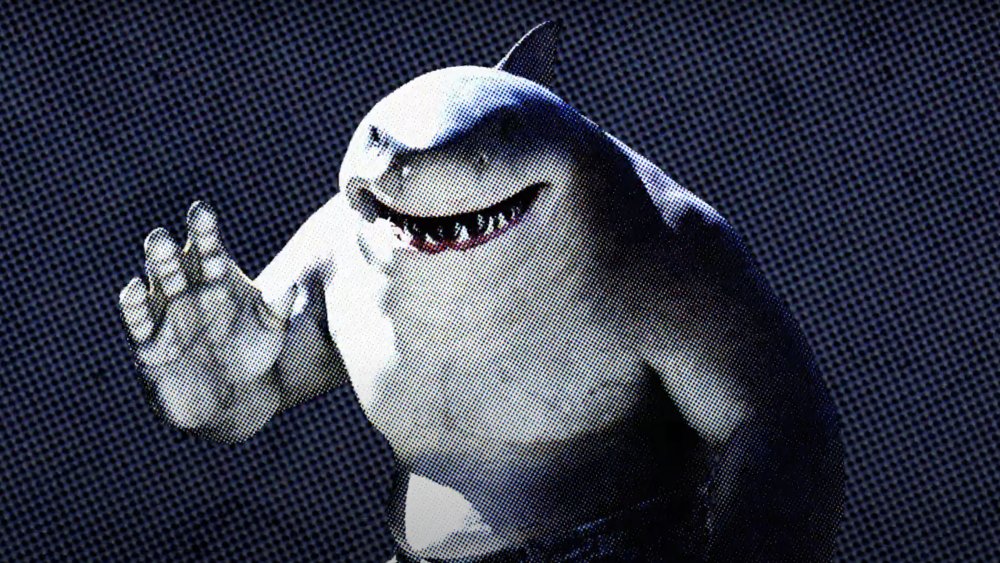 Warner Bros.
Where Suicide Squad had Killer Croc (Adewale Akinnuoye-Agbaje), The Suicide Squad will have King Shark, a humanoid shark otherwise known as Nanaue. Created by writer Karl Kesel and artist Tom Grummett, King Shark is the son of the Shark God and possesses superhuman durability, strength, speed, and stamina, as well as sonar capabilities, the ability to regenerate damaged body tissue, and super-sharp shark teeth that come in handy in battle. 
Comedian Steve Agee will voice King Shark, who joins the Suicide Squad when Superboy and Makoa team up with the crew to take down the Silicon Dragons, a criminal syndicate that wreaks havoc on the Hawaiian Islands. In the New 52 reboot of DC Comics' continuity, Amanda Waller seeks out King Shark for membership in the Suicide Squad; rather than a cut-and-dry recruitment, however, King Shark is forced to join the group and has to do something pretty unsavory in order to not get in trouble with Waller.
Suicide Squad director David Ayer revealed in July 2016 that he wanted to have King Shark be on the team's line-up. However, the CGI that would have been required to bring King Shark to life was too much of an undertaking, and so the film's creative team went with Killer Croc instead.
According to Gunn, in The Suicide Squad, Agee will also portray a character named John Economos, the "figurehead warden" at the Suicide Squad's headquarters Belle Reve Penitentiary, who assists Waller in the operations of the crew.
John Cena is Peacemaker in The Suicide Squad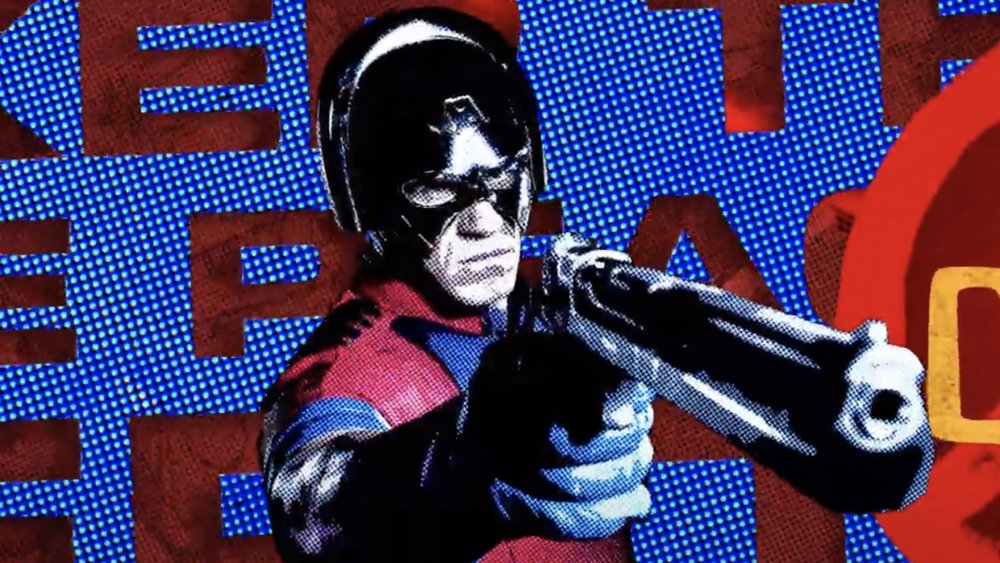 Warner Bros.
The brainchild of artist Pay Boyette and writer Joe Gill, Peacemaker first appeared as Christopher Smith in Fightin' 5 #40, published in November 1966, and was a Charlton Comics character prior to DC Comics' acquisition of the company. As the "Peacemaker" name suggests, Smith is a diplomat so deeply committed to peace-keeping and the pacifist cause that he's willing to go so far as kill those who reject law and order. In the comics, Peacemaker has a life-altering revelation about why he's so opposed to war, and begins to believe that the spirits of people he has murdered are living inside his helmet. It's pretty intense stuff.
Another character called Mitchell Black took on the Peacemaker mantle in the 1999 six-issue comic series The L.A.W., but fans will see the Christopher Smith iteration on screen in The Suicide Squad. Former WWE superstar John Cena, who is continuing to prove his acting prowess, will play Peacemaker — described by Cena himself as a "douchey Captain America."
In The Suicide Squad, Nathan Fillion is TDK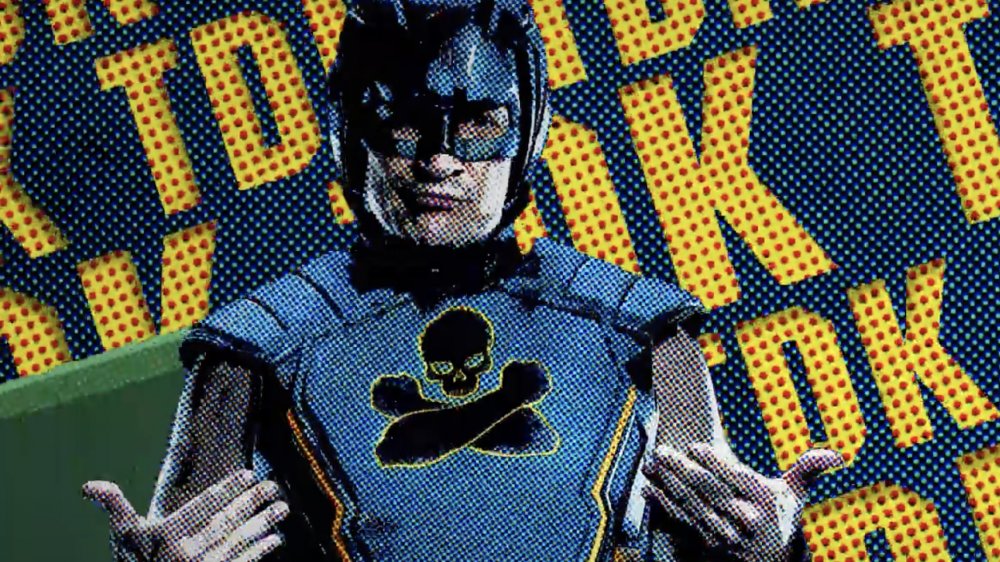 Warner Bros.
TDK is a character who goes by many different names: Floyd Belkin, Floyd "TDK" Belkin, the hilarious moniker Arm-Fall-Off-Boy, and even Splitter from time to time. Debuting in December 1989's Secret Origins Vol. 2 #46, TDK is based on a fan-created parody character that artist Curt Swan and writer Gerard Jones saw and totally dug.
TDK possesses the giggle-inducing ability to tear off his own limbs and use them as blunt-force weapons. Basically, he embodies the threat, "I'll rip your arms off and beat you to death with them," except he's using his own arms to do the maiming and murdering. In the comics, he's been associated with the Legion of Super-Heroes (for which he was rejected membership) and the Heroes of Lallor (which he actually did join).
Nathan Fillion will play TDK in The Suicide Squad, and with his background in comedy — particularly his role as Captain Hammer in the Joss Whedon short Dr. Horrible's Sing-A-Long Blog — we can't think of a better person for the part.
Peter Capaldi embodies the Thinker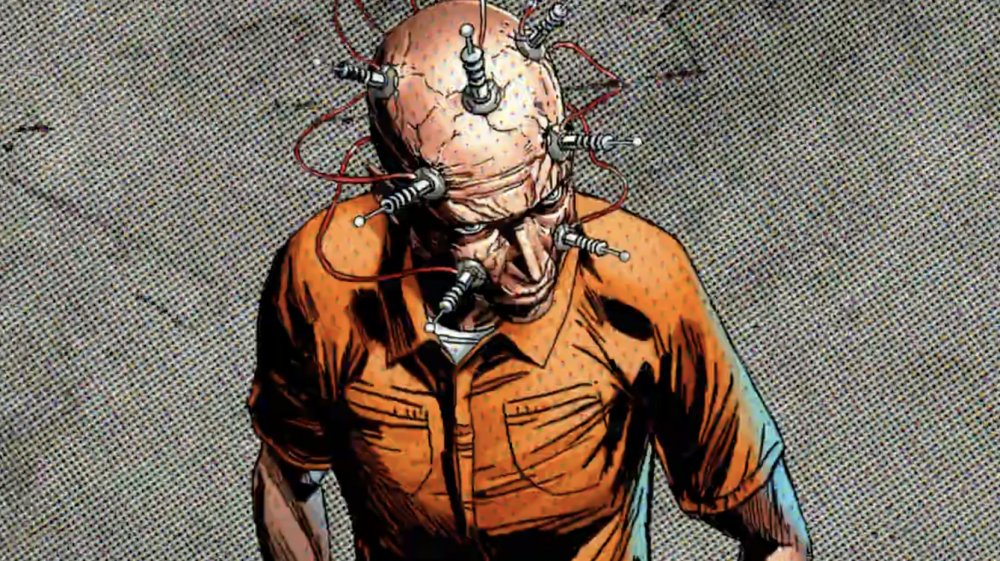 Patrick Zircher/DC Comics
Four different people have utilized the name "the Thinker" to carry out their supervillain tasks within the pages of DC comics: Clifford DeVoe, E.E. Hibbard, Desmond Connor, and A.I. The Suicide Squad will feature the original Thinker, Clifford DeVoe, a failed lawyer who used technologically powered telekinesis and a device called the "Thinking Cap" to become a true criminal. Over the years, he's been both an Injustice Society Member and one of the faces of the Suicide Squad — albeit briefly, as he took on a mission with the Squad so he could be pardoned for his crimes.
While on a mission with the Suicide Squad in Doom Patrol and the Suicide Squad Special, the Thinker was killed by Weasel, another character set to appear in The Suicide Squad, so we wouldn't hedge our bets on the two getting along in the film.
Former Doctor Who star Peter Capaldi will play the Thinker in the upcoming movie.
Pete Davidson takes on Blackguard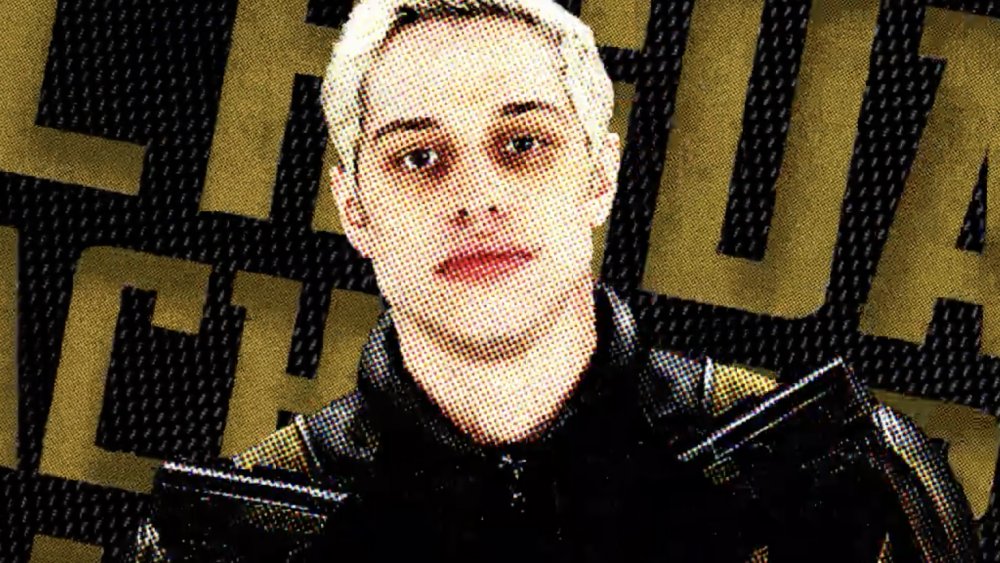 Warner Bros.
Best known for his work on Saturday Night Live and in films like Trainwreck and The King of Staten Island, Pete Davidson is taking on a killer new role in The Suicide Squad: Blackguard. An enforcer for the crime syndicate the 1,000 in the comics, Blackguard was once an everyday criminal named Richard Hertz before he joined the organization.
After escaping death at the hands of his fellow 1,000 members, Blackguard teams with the Suicide Squad on a mission to kill high-ranking members of the Haake-Bruton Corporation. Unfortunately for Blackguard, things don't end well: Wade Eiling, a general and Suicide Squad member with superhuman abilities and regenerative powers, kills Blackguard in a particularly horrifying way.
Alice Braga becomes Solsoria in The Suicide Squad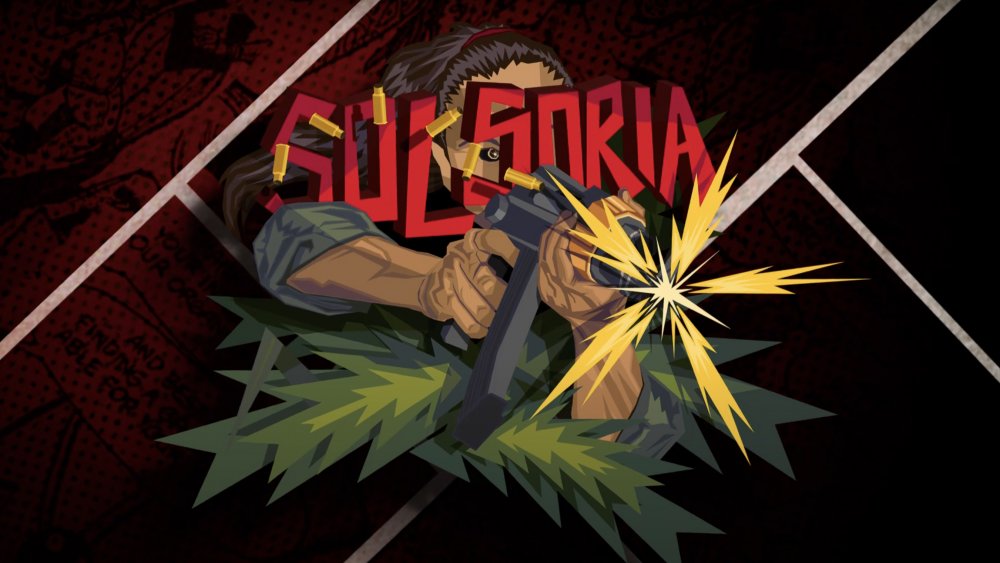 Warner Bros.
The New Mutants and Predators actress Alice Braga will portray a character by the name of Solsoria in The Suicide Squad. Not much concrete information is known about Solsoria, though the popular theory is that her name is actually Sol Soria — a legitimate first and last name rather than a super-villain moniker.But regardless of name-formatting technicalities, it stands to reason that Braga's character could be a gender-bent version of Juan Soria, as no such character named Sol Soria or Solsoria exists in the DC comics canon.
As with many other recruits, Juan Soria was a common criminal before joining the Suicide Squad. In the comics, he starts out wanting to become a superhero, injecting himself with nanites to get the job done, but things don't go as planned. Soria auditions for the Justice League, gets denied, robs a bank, gets sent to Belle Reve Penitentiary (in solitary confinement thanks to his expert lock-picking skills), and is drafted into the Suicide Squad. He's treated pretty poorly, but it's on purpose: an enemy the Squad must defeat thrives on positivity, and Soria's negativity is what kills it.
Sean Gunn plays The Suicide Squad's Weasel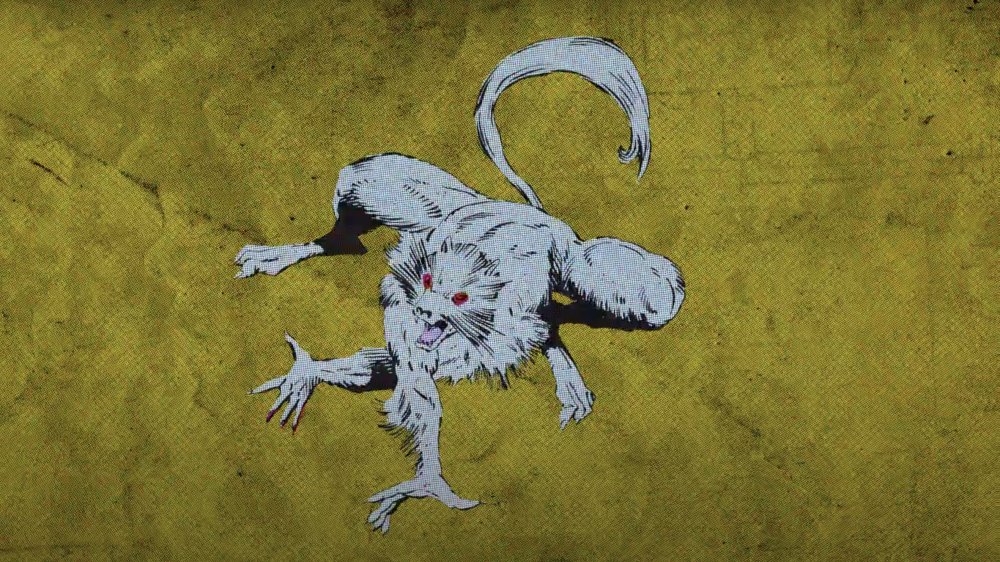 Warner Bros./DC Comics
Keeping up an apparent tradition, James Gunn cast his brother in The Suicide Squad. Sean Gunn previously played Kraglin in Guardians of the Galaxy and Guardians of the Galaxy Vol. 2, and will portray Weasel in Gunn's newest comic book movie romp.
Created by Gerry Conway and Rafael Kayanan, Weasel begins his story on the pages of 1985's The Fury of Firestorm #35. He's a law student named John Monroe, attending school in the 1960s but generally having a terrible time despite being intelligent enough to get into Stanford University. His peers' incessant taunting ultimately pushes Monroe to murder, adopting the name they called him, "Weasel," as his alter-ego moniker.
Weasel joins the Suicide Squad on a mission to save Hawk; during the rescue operation, Weasel tries to murder the Thinker; he's successful, but the Thinker's mind-enhancing cap is able to control Rick Flag and force him to murder Weasel, so they both die.
Joaquín Cosío portrays Major General Mateo Suarez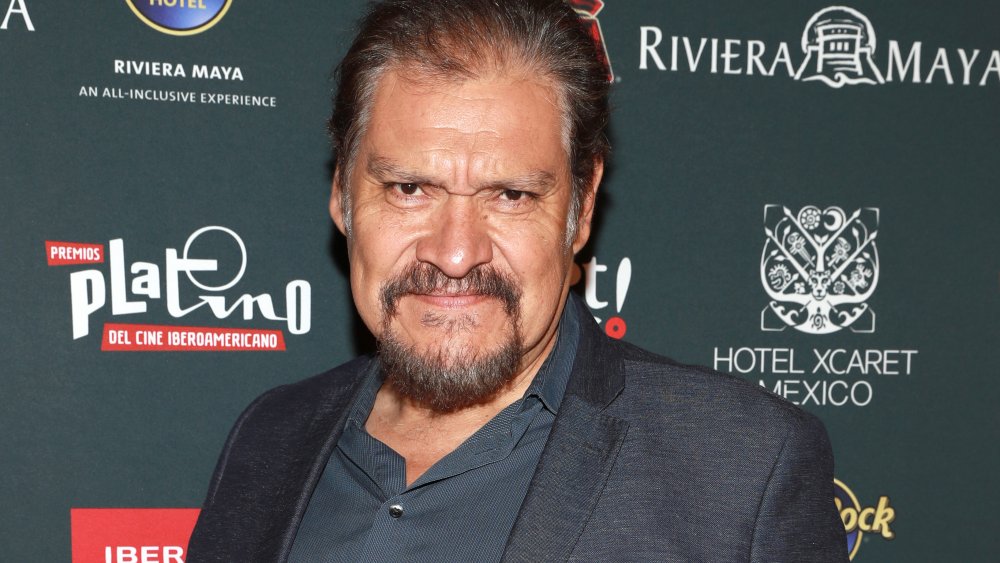 Rich Fury/Getty Images
Mexican actor Joaquín Cosío is taking on the role of a very important-sounding Suicide Squad character: Major General Mateo Suarez. There isn't much information available about General Suarez, given that a character with that name hasn't appeared in the DC Comics universe just yet. However, it could be that he's related in some way to Martin Suarez, the (fictional) President of the United States who had close ties to Batman.
Based on his title, Suarez seems to be a high-ranking military official. Perhaps he knows Peacemaker somehow, and has a hand in bringing him to the Suicide Squad. On the other hand, maybe Major General Mateo Suarez will be someone who works against the Squad and tries to thwart their missions. It's anyone's guess at this point.
Juan Diego Botto is Presidente General Silvio Luna in The Suicide Squad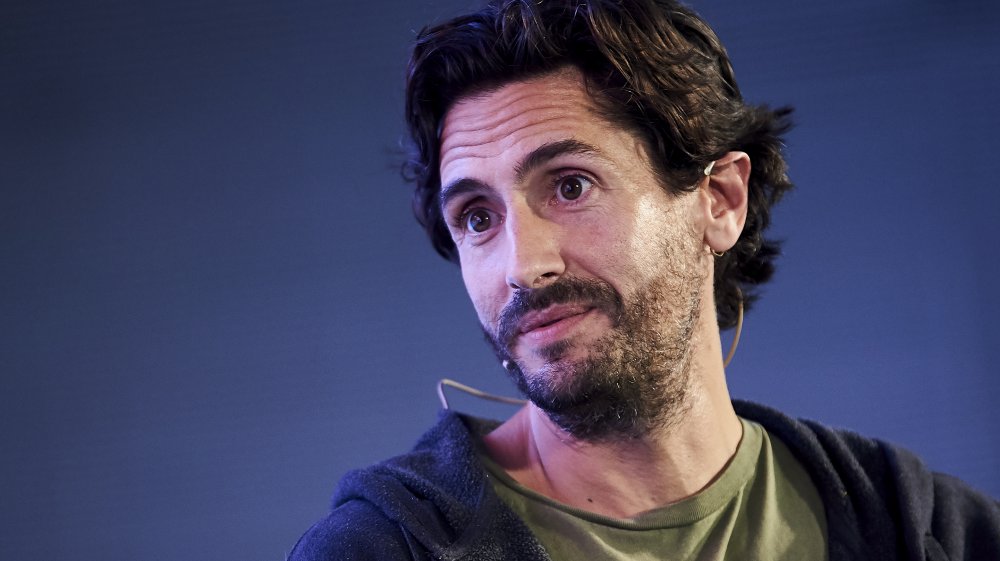 Borja B. Hojas/Getty Images
Another Suicide Squad character who will likely have a lot of power is Presidente General Silvio Luna, played by Argentine-Spanish actor Juan Diego Botto. Like Cosío's Major General Mateo Suarez, Botto's Luna is largely a mystery. Hardly anything is known about him, what his motivations are, or how he'll factor into the film's narrative. If nothing else, though, a name like that means Luna will be influential no matter what.
Mayling Ng portrays Mongal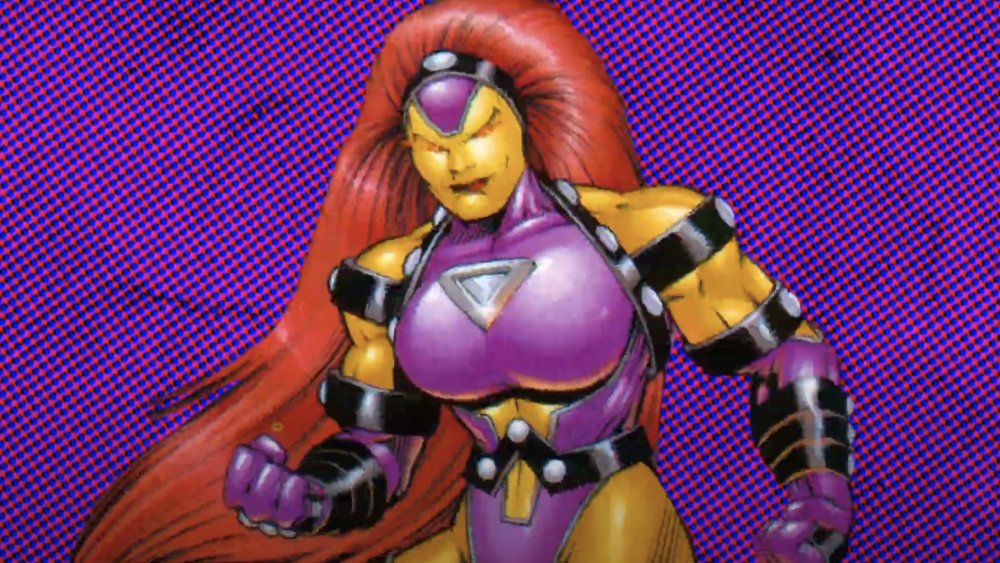 Warner Bros./DC Comics
Possessing the powers of super-strength and stamina, Mongal is an extraterrestrial warlord whose father, Mongul the Elder (aka Mongul I), is the despotic ruler of the galaxy-traversing, slave-holding satellite Warworld. Mongal meets Superman and brings him onto the Warworld ship, fighting against him alongside her twin brother, Mongul the Younger.
She ends up ruling over Almerac — the homeworld of Queen Maxima, the royal meant to mate with Superman — and then gets decapitated by her brother during a fight in Green Lantern Vol. 4 #8.
In The Suicide Squad, expert martial artist Mayling Ng, who performed stunts in 2017's Wonder Woman, will bring Mongal to life.
In The Suicide Squad, Jennifer Holland plays Emilia Harcourt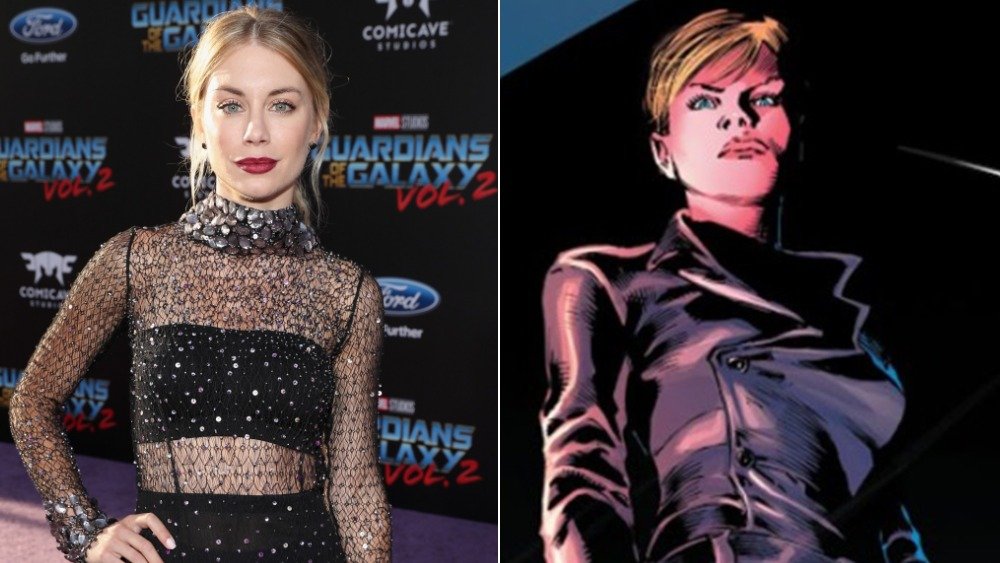 Rich Polk/Getty Images, DC Comics
The Suicide Squad will also feature a character called Emilia Harcourt, a Russian-American National Security Agency agent who works with the Advanced Research Group Uniting Super-Humans (A.R.G.U.S.) and Amanda Waller to monitor the Suicide Squad. When Waller is suspended from the Squad and put under investigation, Harcourt becomes the Squad's director. But she isn't what she seems: Harcourt is actually a double agent who steals information from Waller and even convinces Captain Boomerang to turn against the Suicide Squad.
In The Suicide Squad, Gunn's girlfriend, Jennifer Holland, portrays Harcourt. Nothing says "love: like casting your partner as a character who may end up betraying people close to her. (Thankfully, Gunn and Holland appear very much in love; no harm, no foul in Holland's casting here.)
Tinashe Kajese portrays Flo Crawley in The Suicide Squad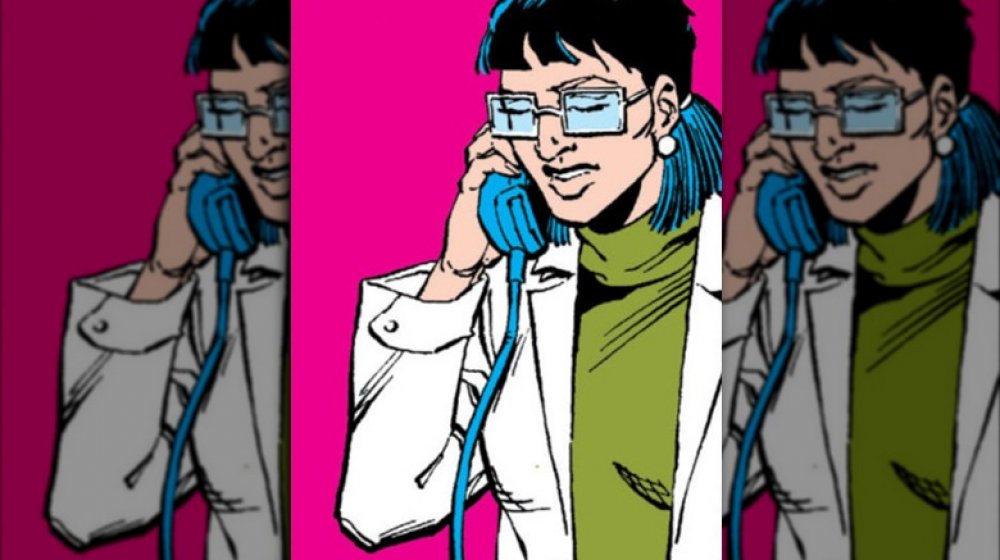 DC Comics
A character who was announced after the DC FanDome panel for The Suicide Squad wrapped up is Flo Crawley, also spelt Flo Crowly in the DC comics. Gunn took to Twitter to confirm that Tinashe Kajese — known for her roles in The Immortal Life of Henrietta Lacks, The Inspectors, and Valor — will play Flo in The Suicide Squad.
John Ostrander and Luke McDonnell created Flo, who first appeared in Suicide Squad #1. One of Amanda Waller's relatives, Flo works at Belle Reve Penitentiary and serves as a behind-the-scenes mission control operator for the Suicide Squad — putting her expert computer skills to work. She also harbors a deep love for Bronze Tiger, an anti-hero recruited to the Squad, and ends up joining him on a mission that ends with a fatal conclusion. To our knowledge, Bronze Tiger won't be in The Suicide Squad, so here's to hoping that Kajese's Flo will face a gentler fate in the upcoming film.
The Suicide Squad stars in still-undisclosed roles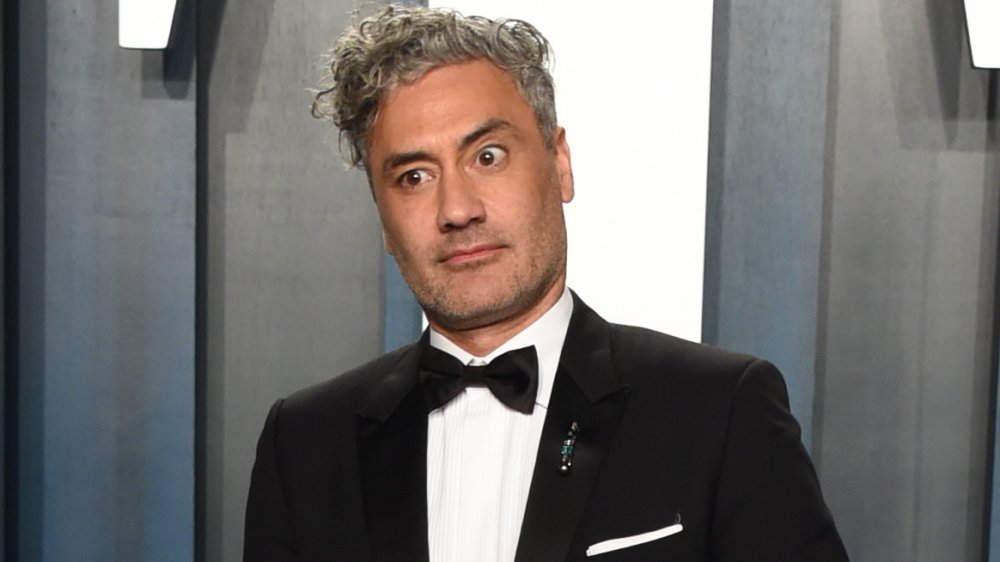 John Shearer/Getty Images
There are two actors remaining on the Suicide Squad cast roster whose characters are still a total mystery. These stars are Taika Waititi, Gunn's fellow Marvel Cinematic Universe director who changed the face of the franchise forever with Thor: Ragnarok, and Julio Ruiz, who has credits in Vice Principals and Preacher.
Both Waititi and Ruiz have kept quiet about their parts in the new movie, and Gunn, who opened the floodgates on Twitter and shared all the information he could about the cast list, didn't mention either actor in any posts. For now, fans will have to do what they do best: speculate like wild and try to pin down who Waititi and Ruiz are playing in The Suicide Squad.
The good news is that there's plenty of time to theorize: The Suicide Squad won't hit theaters until August 6, 2021.