Will Smith Drops Out Of Suicide Squad Sequel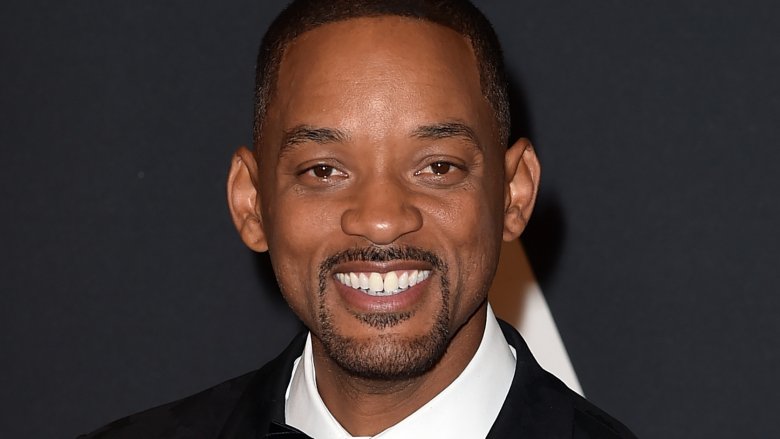 Getty Images
This Suicide Squad star is now sittin' sewer-side, all alone and left out of the forthcoming sequel. 
Alright, that is, admittedly, a really melodramatic painting of the truth, but it's the truth nonetheless: Will Smith has exited Warner Bros. and DC Films' Suicide Squad sequel, Variety confirmed on Wednesday. 
The actor who portrayed the expert assassin Deadshot in David Ayer's original Suicide Squad from 2016 is "not expected to return" for the second movie, which has ex-Guardians of the Galaxy Vol. 3 writer-director James Gunn attached as its scribe and helmer. Sources close to Variety have pegged scheduling issues, those pesky things, as the reason for Smith's detachment from the second Suicide Squad. 
It appears as though Smith wasn't let go from the project, but rather that the actor actively chose not to sign on for it. The outlet notes that Smith was open with Warner Bros. and DC brass through his decision-making process, and that all parties involved with the Suicide Squad sequel were aware of the situation from the start. Reportedly, Smith's decision to depart from the film "was made on amicable terms between both sides with no hard feelings." We love a happy ending — or as happy an ending as we can get when the new Suicide Squad movie loses one of its biggest stars. 
Formally titled (for now, at least) The Suicide Squad, the impending follow-up flick never had a set-in-stone cast roster. Those with inside knowledge of the production have noted that Warner Bros. always intended for Smith and his A-list Suicide Squad co-stars like Margot Robbie (Harley Quinn to you and us) and, presumably, Jared Leto (the Clown Prince of Crime himself, the Joker) to return for the sequel. It was apparently believed that the studio would do everything in its power to secure those actors for The Suicide Squad first, then sort out additional casting "along the way."
Neither Warner Bros. nor Smith (nor any of Smith's representatives) have commented on this news as of this writing. 
Disappointing as it is to hear that Smith's Deadshot won't be a part of the Suicide Squad sequel, it isn't too shocking when collecting all the information previously released about the film and when considering what else Smith has going on in his professional life. 
For starters, the actor has his hands tied and his face covered in bright paint (okay, okay — it's probably CGI magic and not actual paint) playing the brand-new, extremely blue Genie in Disney's live-action Aladdin. Shooting and promoting a Disney movie takes a lot out of a person, we would imagine, and although The Suicide Squad isn't expected to start production until this fall, Smith is wise not to double-up on blockbusters in a single year.
Additionally, Gunn is reportedly revamping the Suicide Squad line-up for the new movie, said to be wiping it clean and bringing in "a new cast of characters." The filmmaker allegedly wants to "avoid direct tie-in" with the original Suicide Squad, take a "new approach" to the franchise, and create a "rethinking of the property" with The Suicide Squad. Past reports claimed that all this meant Robbie wouldn't return for the sequel either, but that DC fans could still enjoy watching her as Harley Quinn in her spunky solo movie Birds of Prey (And the Fantabulous Emancipation of One Harley Quinn) in June of 2020. 
Word about Gunn's vision for The Suicide Squad might be true — he could genuinely want to introduce new characters to the titular crew — but reports of Warner Bros. wanting Robbie to be a part of the film could also be accurate. Maybe both will get what they desire, with Gunn creating a new Suicide Squad that's led by Harley Quinn? Here's to hoping. 
Without Smith on board, The Suicide Squad has taken a hit in the star power department, but that shouldn't affect its chances at financial success. Though critics roasted Suicide Squad to a crisp back in 2016, fans loved it, spending $746.8 million worldwide to see it in theaters. Sequels don't often live up to their predecessors, but when the original film a follow-up is coming after is as profitable as Suicide Squad was, even a $100 million shortfall would mean major bank for the pic. With any luck, Smith not being in The Suicide Squad won't turn franchise fans away from the new film. 
Warner Bros. currently has The Suicide Squad scheduled to debut on August 6, 2021.